If you're like me, than you write your shopping list and your menu on a sheet of paper, go grocery shopping, and then POOF! Your menu and shopping list have disappeared leaving you with a bundle of groceries and no idea why you bought them.
An easy remedy is a DIY Weekly Menu Frame. Not only does it add a touch of beauty and ambiance to your kitchen, but it is also a useful organizational approach to missing menus and shopping lists.
What You Need:
Print this Menu printable
8×10 Picture Frame
Markers
Simply place the menu printable in your frame and voila! You have a beautiful solution to your problem. I always get wonderful compliments and I absolutely love it!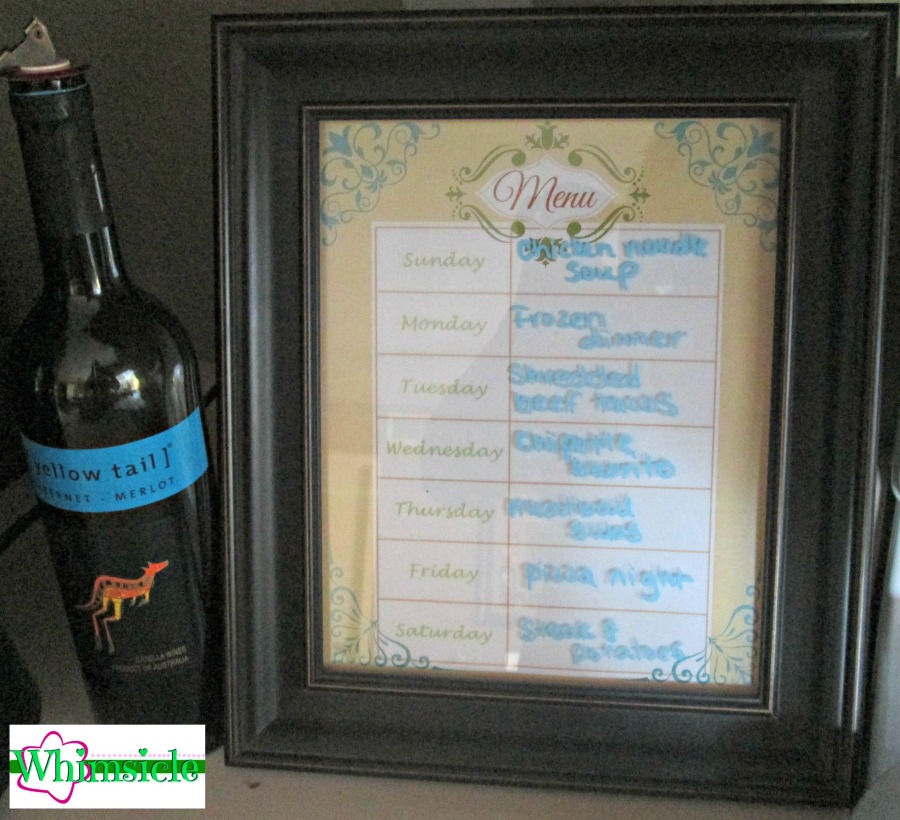 If you are feeling very crafty, check out how you can make your own chalkboard menu.