I LOVE cooking in the crock pot, especially this Chicken Noodle Soup. With three little ones, this saves me the chaos of cooking and watching the kids during the witching hour of the evening. This soup is one of my favorite go-to meals and offers plenty of leftovers.
Ingredients
3 large carrots, peeled and cut (I use 15 mini carrots)
1 large onion, cut into large chunks
3 celery stalks, cut into large chunks
3 boneless skinless chicken breasts
6 cups chicken broth
Chicken bouillon cube (optional)
2 tablespoons dried dill
2 tablespoons dried parsley
1 teaspoon garlic powder
salt and pepper to taste
1 package egg noodles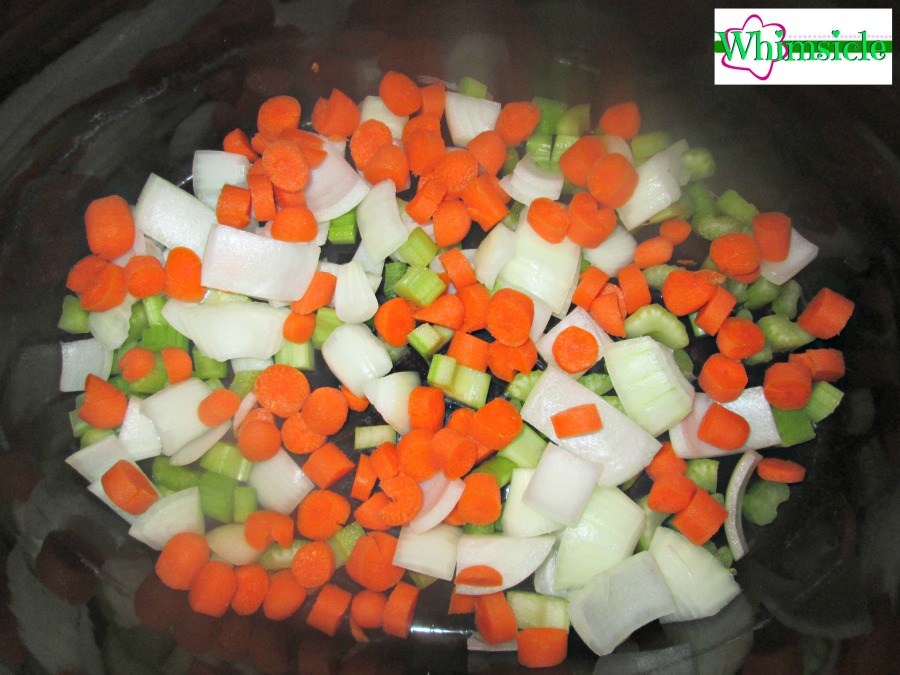 Start by putting carrots, onion, and celery into the crock pot.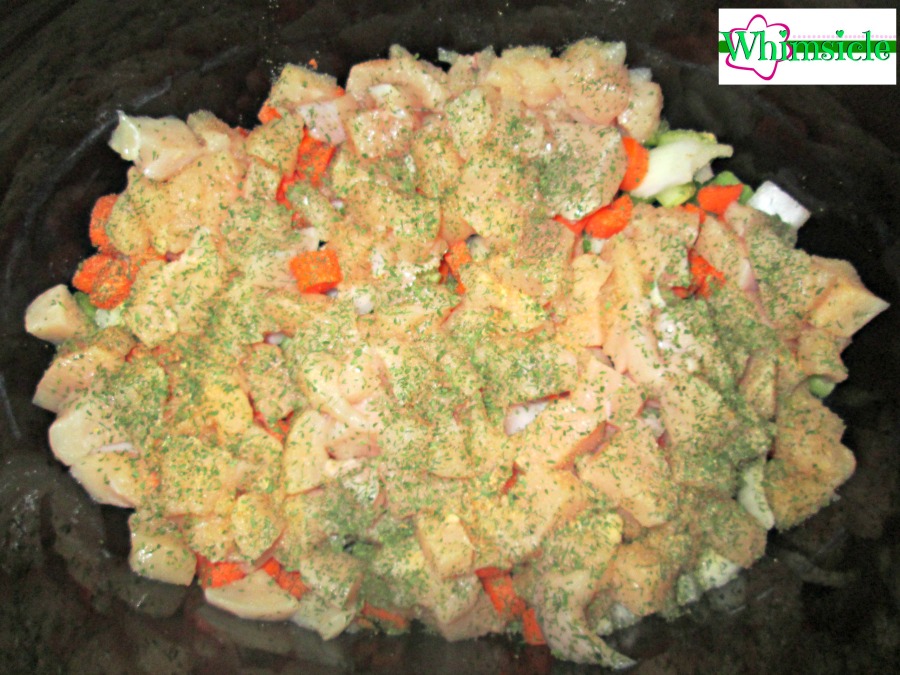 Add the chicken and sprinkle dill, parsley, and garlic on top.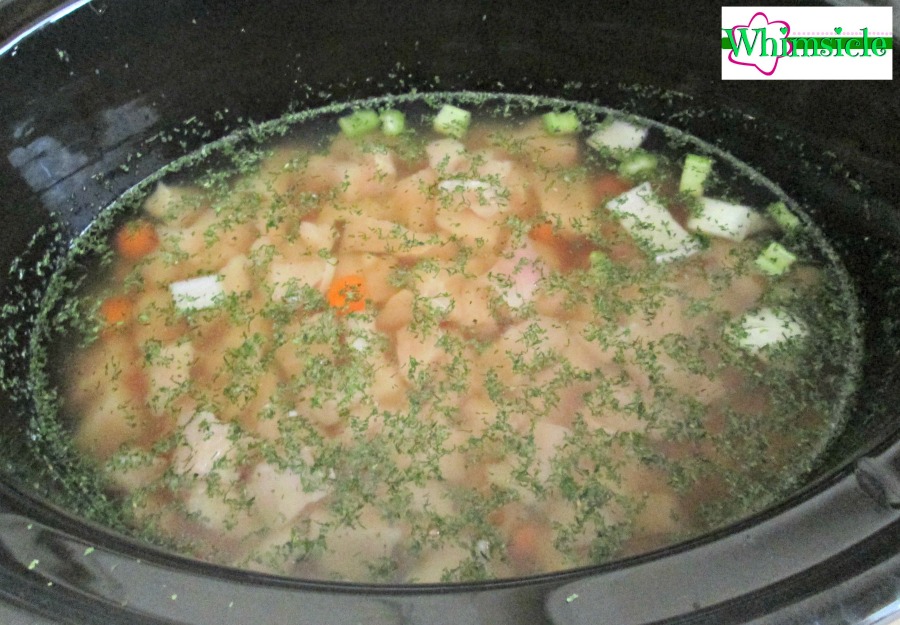 Then, pour in the broth. If you want a stronger "chicken" flavor add in one or two bouillon cubes. Add salt and pepper to taste. Cover and cook 6-8 hours on low.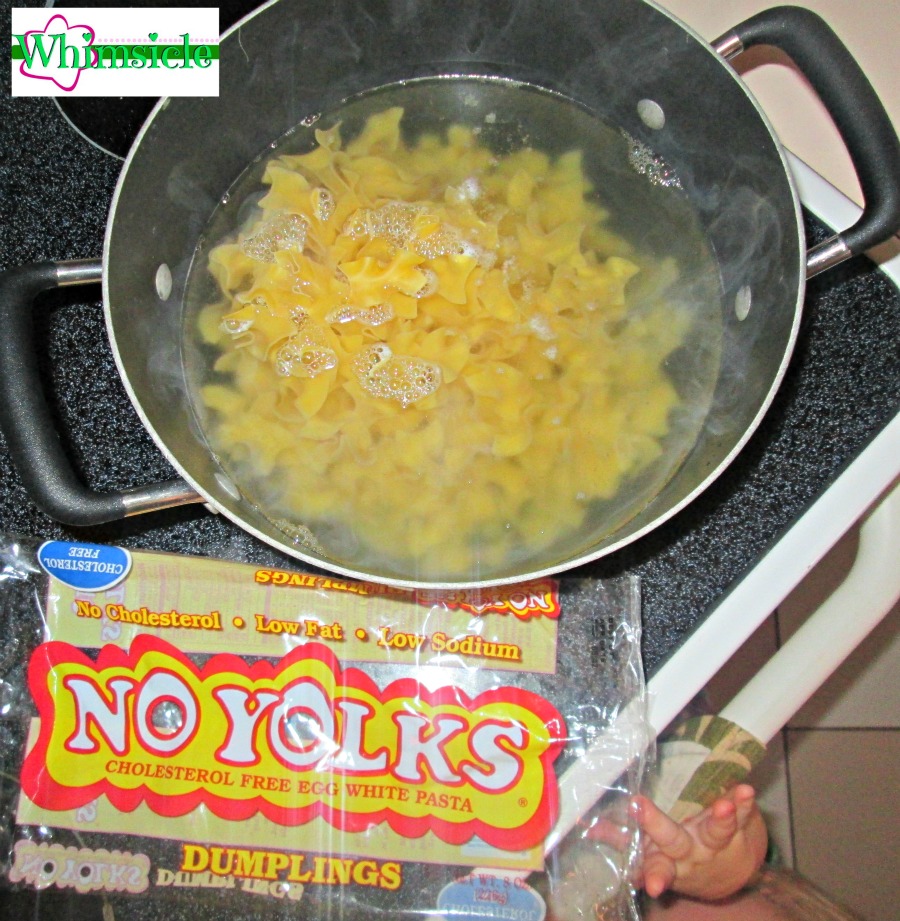 There are two options to cook the noodles:
Remove chicken and vegetables from crock pot, add noodles and turn on high. Should take about 20 minutes. Then, return chicken and vegetables for 20 minutes to warm.
Cook egg noodles in pot and add to chicken in vegetables in crock pot.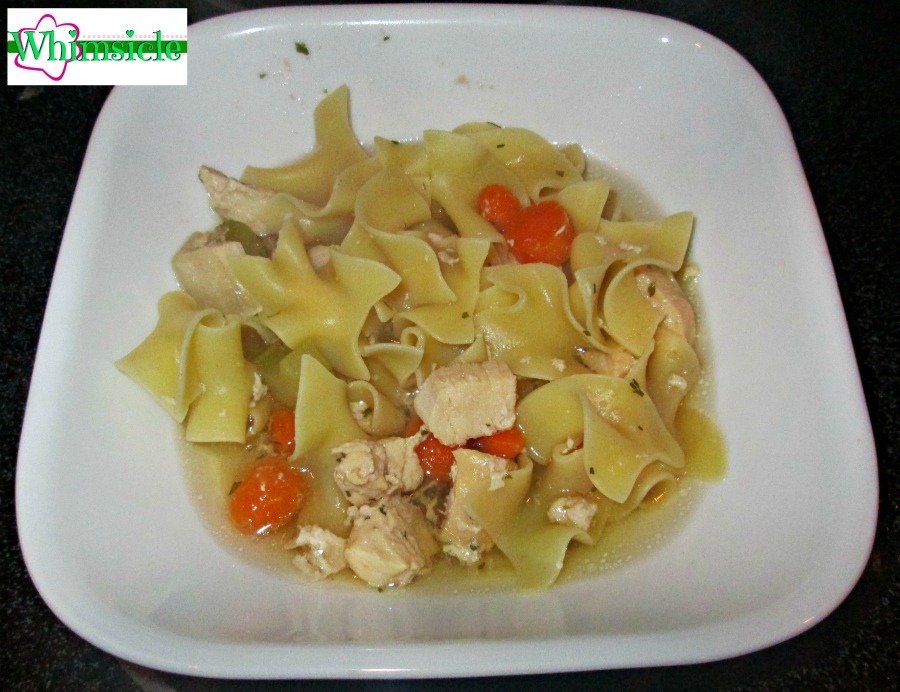 Serve up and ENJOY! The soup has a mild flavor but with salt and pepper it's irresistible. We often eat for 2-3 days. Do you have a favorite crock pot recipe? Please share it with us!
If you enjoyed this, please share on Facebook or pin to your Pinterest board!