Crock Pot recipes! So easy, so delicious… but we need new ideas!
This big ol' list of super easy and delicious slow cooker dinners will certainly keep your family happy. Start it in the morning and you will have dinner ready when you get home.
Yes! Win for us!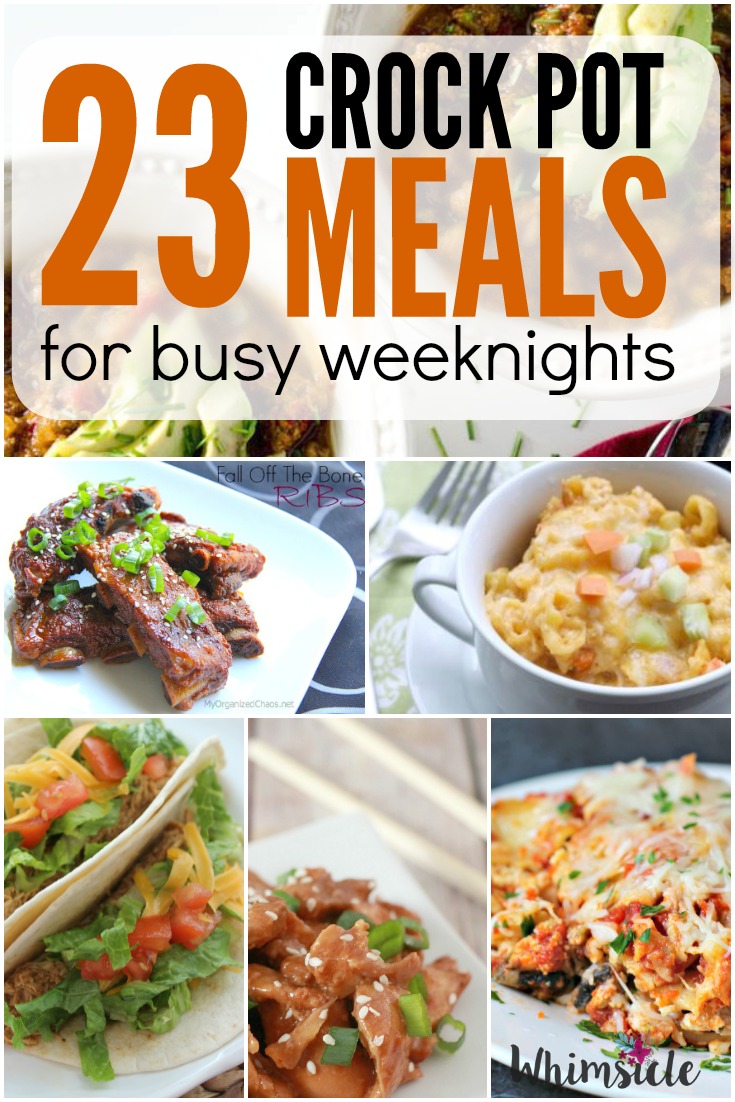 Let's make this easy.
You want choices, but no stress.
In this post, you'll find crock pot recipes for:
Soups
Chilis
Meats
Pastas
Pick your favorites, plan your week and add them to your shopping list. Here we go!
Crock Pot Soups
Slow Cooker Chili

Crock Pot Meats
Slow Cooker Pastas
Now the only question is, "Which recipe do you make first?" If the choices are a little overwhelming, I recommend starting off with an easy free meal plan.
It's not slow cooker meals, but they are just as easy. Grab it right now and file it away.

Got it? Good! Here's to much less stress around meal time.