This shop has been compensated by Collective Bias, Inc. and its advertiser. All opinions are mine alone. #SpreadTheMagic #CollectiveBias
Eating and telling your family about your day is one of the highlights of family meals. However, what if your child clams up when you try asking her about her hopes, dreams and anything of real importance? Here's a fun solution along with a dessert that will make anyone want to linger at the table a little longer.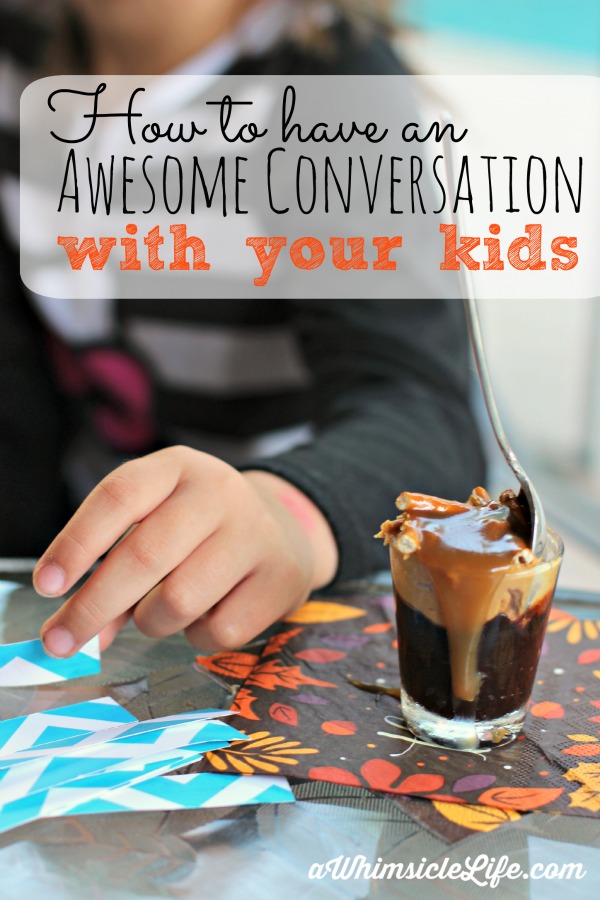 My six-year-old daughter loves to talk. She is quick with a joke and will constantly tell us silly anecdotes about her day. But when I try to turn the conversation a little more serious she will suddenly become shy. "Stop it Mommy!," she'll tell me.
Recently we went on a mommy-daughter date to the American Girl Store Bistro in Scottsdale. On the table, sat a little pink box full of question cards to ask each other during our meal. We each took turns asking questions and talked about everything from our goals to what we would do in scary situations. I loved them so much that I decided to make a set for us at home (and to share with you!).
Want to have an awesome conversation with your kids? Here's what to do:
Make a Fabulous Treat
Sweets are universally loved, right? And who can resist these?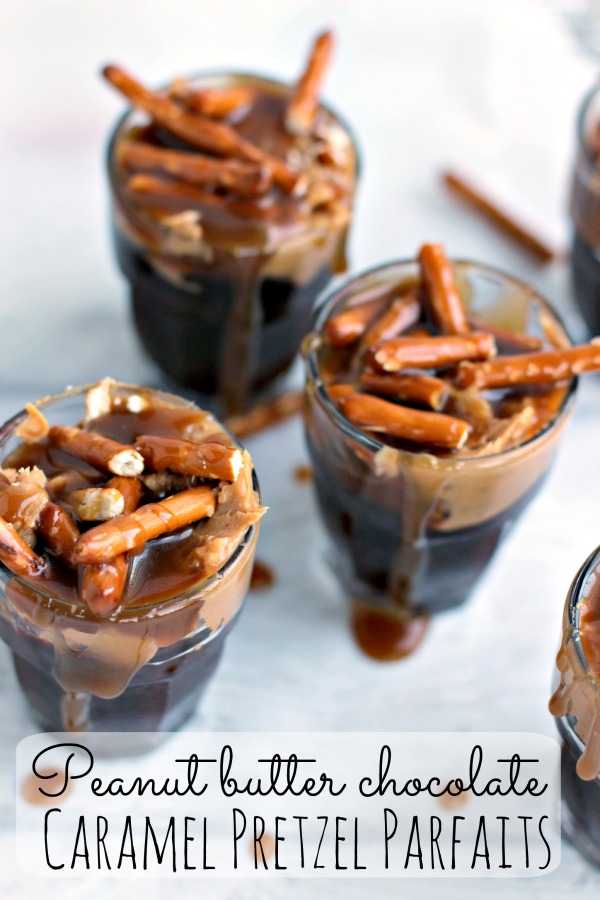 Chocolate, peanut butter, pretzels and caramel layered on top of each other to form an incredibly swoon worthy dessert. They are small and super easy.
First, prepare a package of chocolate instant pudding according to the package instructions and pour the pudding into shot glasses about 2/3 full. Let this set in the refrigerator for about an hour.
Then, spoon 1 tablespoon of Peter Pan Simply Ground Honey Roast Peanut butter on top.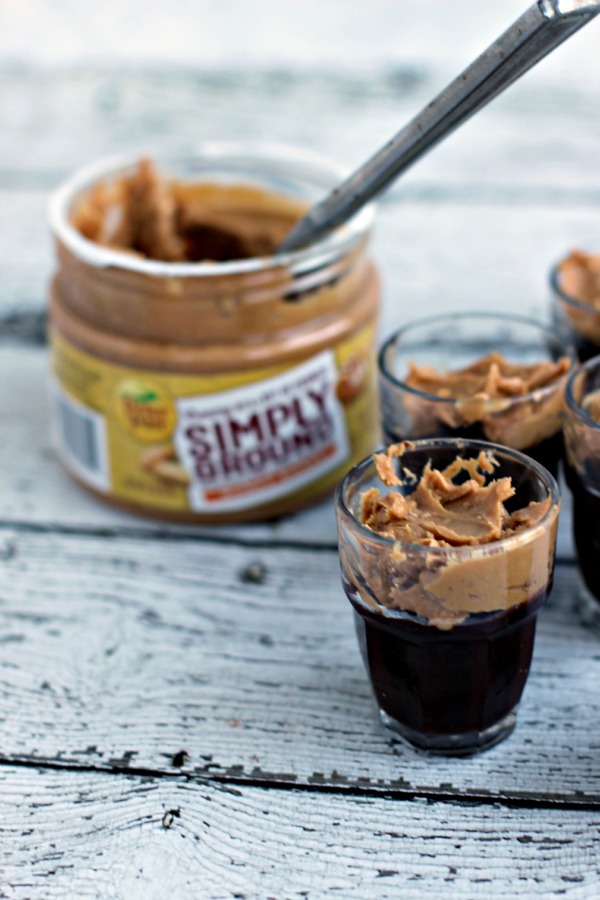 We found this peanut butter at Walmart on a recent shopping trip.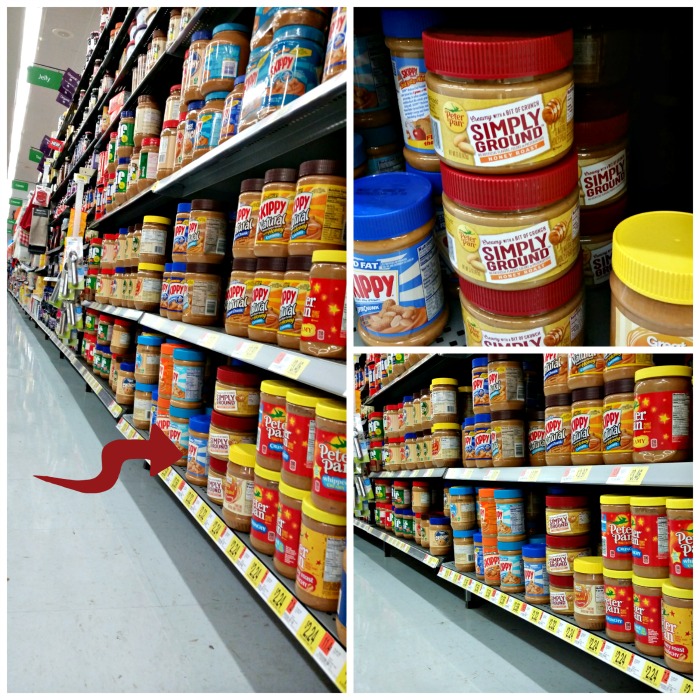 The texture of this peanut butter is perfect for this dessert because it spreads like smooth peanut butter but has little bits of crunchy peanuts throughout. It's creamy with a little bit crunch. Plus it contains no artificial colors, flavors or preservatives. It has a texture like freshly ground peanut butter but there is no need to stir it before using.
That crunch combined with the silkiness of the chocolate pudding is food nirvana.
Next, sprinkle on a couple of broken pretzel sticks. I found that three sticks worked perfectly for me.
Now drizzle on a little homemade caramel.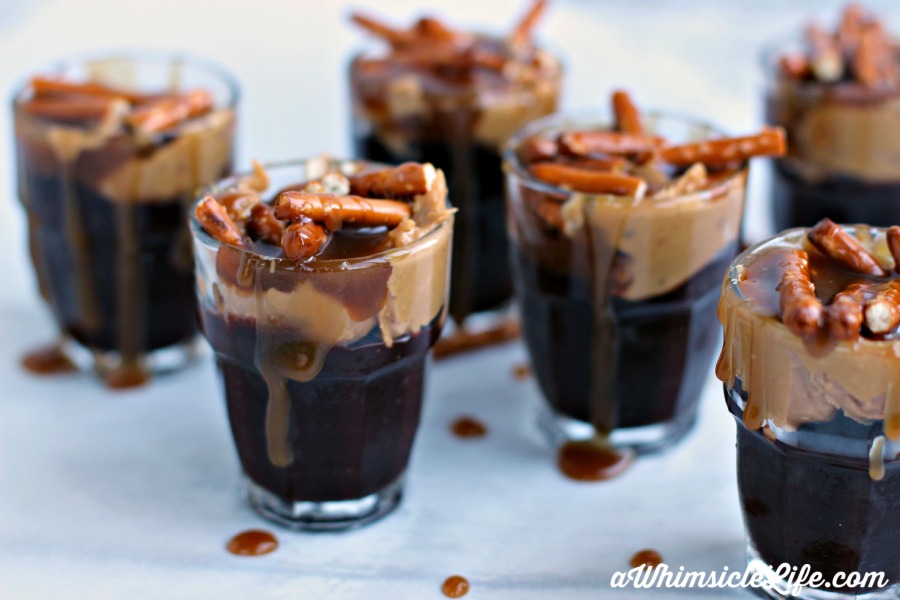 Print out Conversation Cards
I created conversation cards that you can print out HERE. Print two-sided to get the background on the back of each card.
Cut these apart and place in the center of your kitchen table.
Invite Your Kids
The lure of a dessert is impossible to resist and creates a non-threatening environment for any shy child.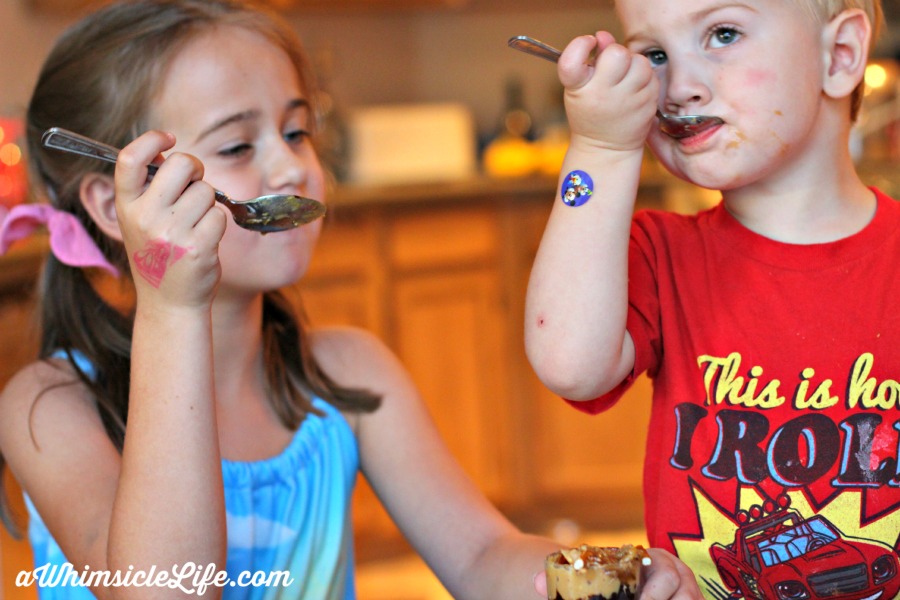 Have your child start the conversation by choosing a card from the pile and asking you a question first. It is so much easier for him or her to read the question off a card rather then be put on the spot to formulate her own answer.
After you answer, it's then your turn to pull a question for your kid.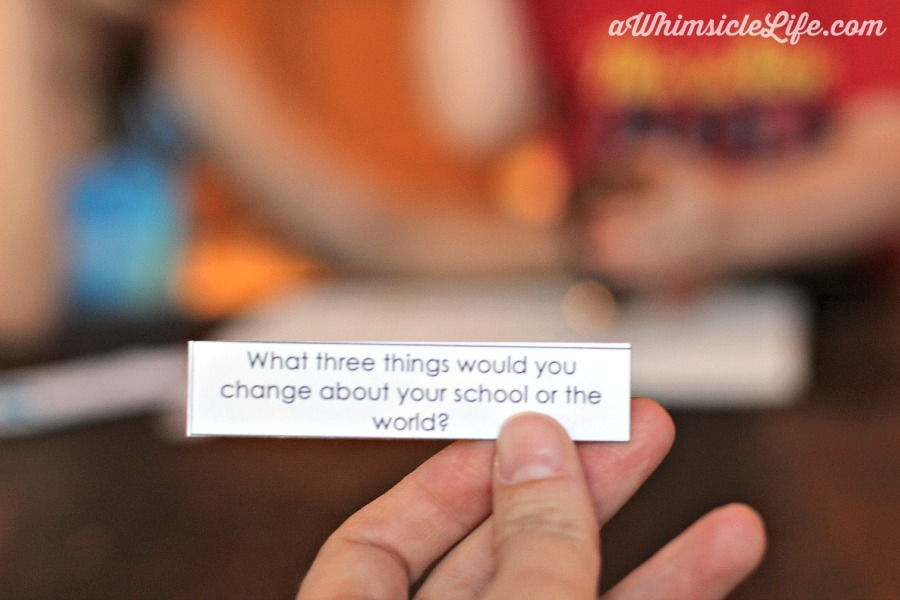 Answers can still get silly and yet yield great responses. For example, my daughter would like her school to give her candy every day, change everything to pink and have everyone speak English. The English comment stems from a girl in her class from China who she desperately wants to befriend but has a hard time communicating with. Just in that one answer, I could see how her communication difficulties with her school friend frustrated her – something that she would never admit to me outright.
Through dessert and conversation cards, I was able to find out so much about my daughter that I could never get from regular conversation with her. The best part was that she loved it too and wants to pull out these conversation cards at each meal.