Star Wars and a mocktail fake-out. That's right! These drinks look perfectly tame in the daytime, but turn out the lights, switch on a black light and, well…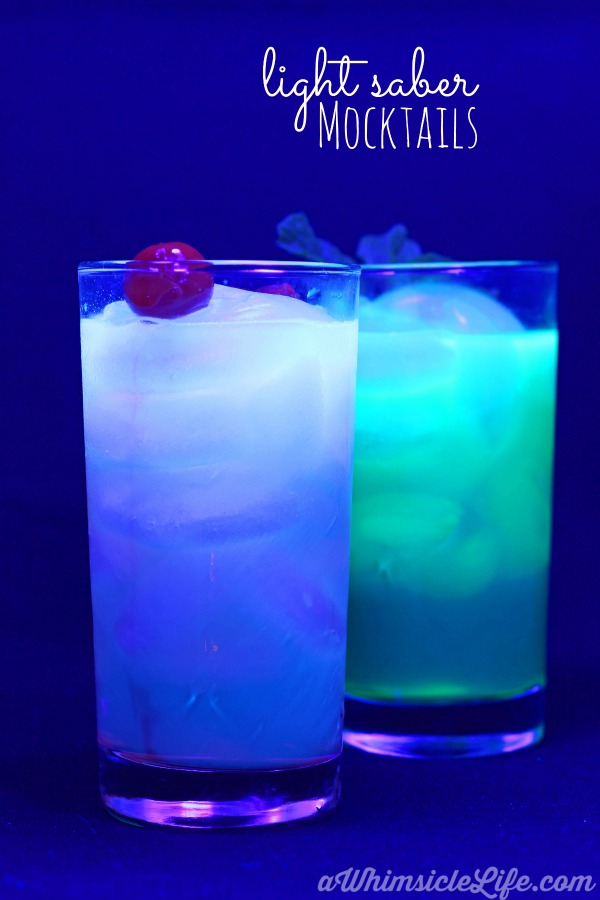 I am super excited for the new Star Wars movie for two reasons:
I really want to see what Hans and Leia are like now.
J.J. Abrams is directing.
J.J. Abrams! I've loved him ever since Alias. He always creates tense yet super fun action scenes and I am stoked to see what he brings to Star Wars.
But keep in mind, I am still working on my Star Wars fan knowledge. Meaning, I have been known to call Yoda an Ewok (I'm sorry) and the only thing I can tell you about Hans Solo is that he's played by Harrison Ford. That's it.
But you better believe I know light sabers. My kids know light sabers. Light sabers are Star Wars to me.
So it's totally reasonable that I create a light saber mocktail.
Making the Mocktail
On Pinterest, I've seen cocktail shooters that glow in the dark and I've thought.. how do you do that?
The secret is black light and tonic water. Specifically the quinine in tonic water which gives it that characteristic bitter taste.
The benefit of quinine in this drink is that it's incredibly sensitive to UV light.
First, you need the right glass. It needs to be thin, tall and shaped like a light saber. I found my two glasses at GoodWill but I've also seen them at Target.
For the green light saber: fill the tall glass with ice. In a separate cup, mix 1/2 cup of tonic water with 1/2 cup of lemon-lime soda and 1/2 tsp of lemon-lime Kool Aid. Pour this over the ice and garnish with a mint leaf.
Use the same recipe for the red light saber mocktail except replace the Kool Aid with 1/4 cup maraschino cherry juice. Garnish with a couple maraschino cherries.
Two very pretty mocktails in daylight.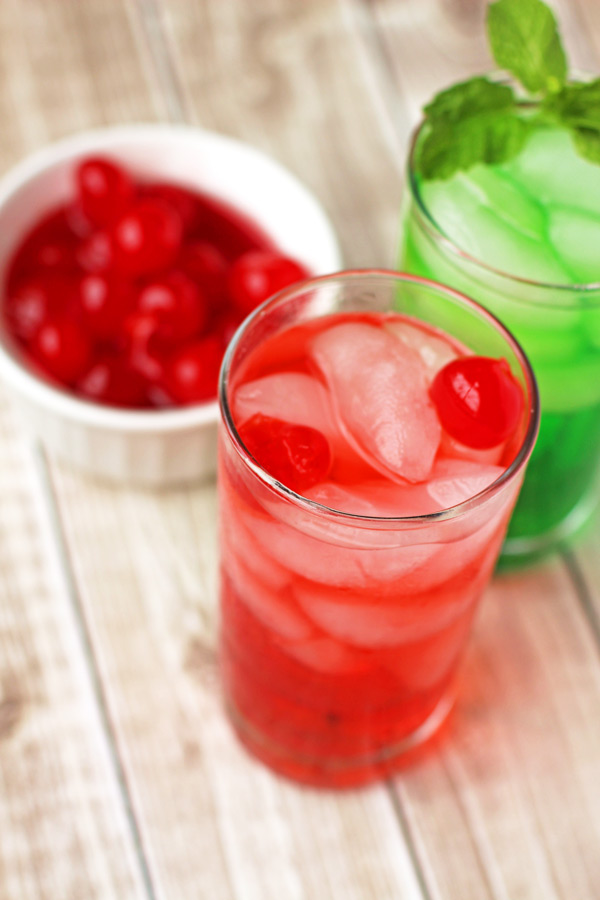 And awesome glowing creations with the lights out.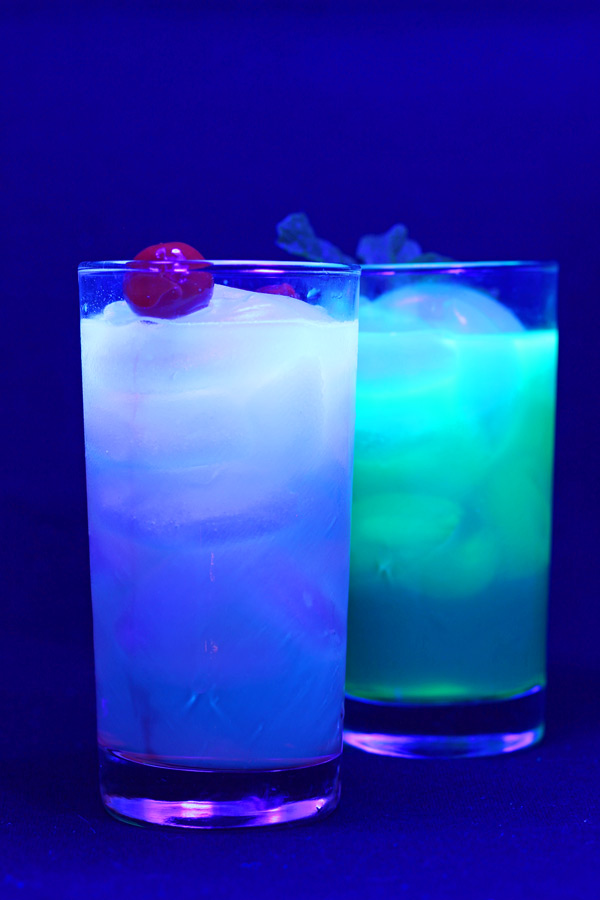 I'm excited to join with other bloggers to bring you more Star Wars creations to celebrate the release of The Force Awakens!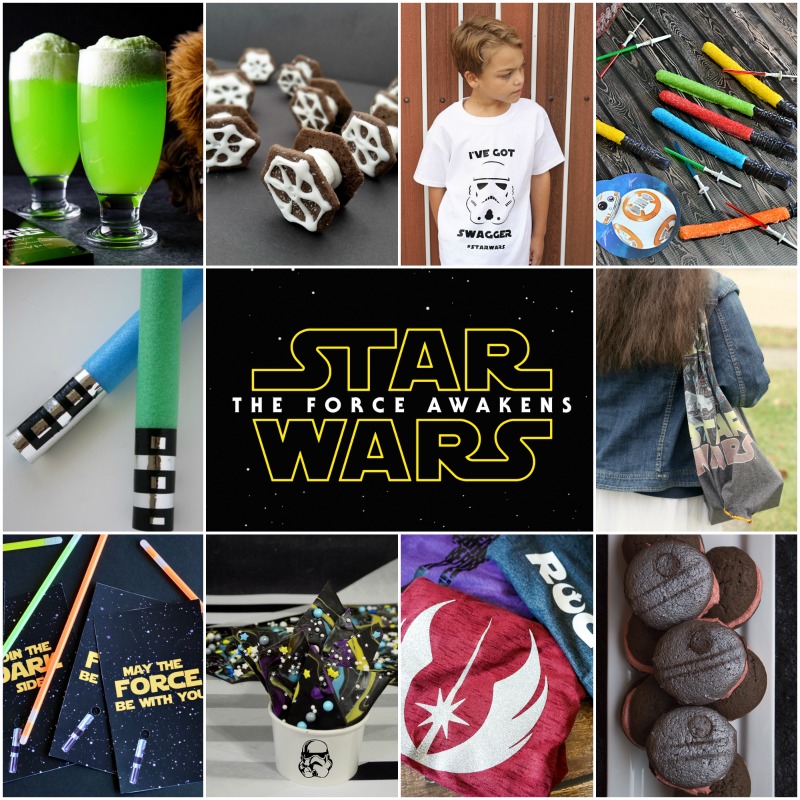 Darth Malt Milkshakes from Around My Family Table
Death Star Whoopie Pies from Bread Booze Bacon
Star Wars Glowstick Lightsaber Party Favors from Home.Made.Interest.
Set of DIY Star Wars Shirts from The Love Nerds
Tie Fighter Cookies from Celebrating Family
Quick and Easy Princess Leia Cinnamon Rolls from Love Bakes Good Cakes
Light Saber Pretzel Rods from Lady Behind The Curtain
Stormtrooper T-shirt from Liz on Call
DIY Star Wars T-Shirt Tote Bag from All Roads Lead to the Kitchen
Star Wars Inspired Bento Box from East Valley Mom's Guide
Yoda Soda Float from Sugar & Soul
Intergalactic Bark from Pink Cake Plate
DIY Star Wars Soap from Mom's Messy Miracles
DIY Lightsabers from Life Anchored