Kids love pretend fight. The chase, the adventure, the slight naughtiness of being "allowed" to hit someone without inflicting any pain. You know… it's pretty fun as an adult too. That's why these light sabers are the BEST thing that I have ever made for my kids.
Truly, I made them a year ago and they are still played with everyday in our house. And why not? How fun is this?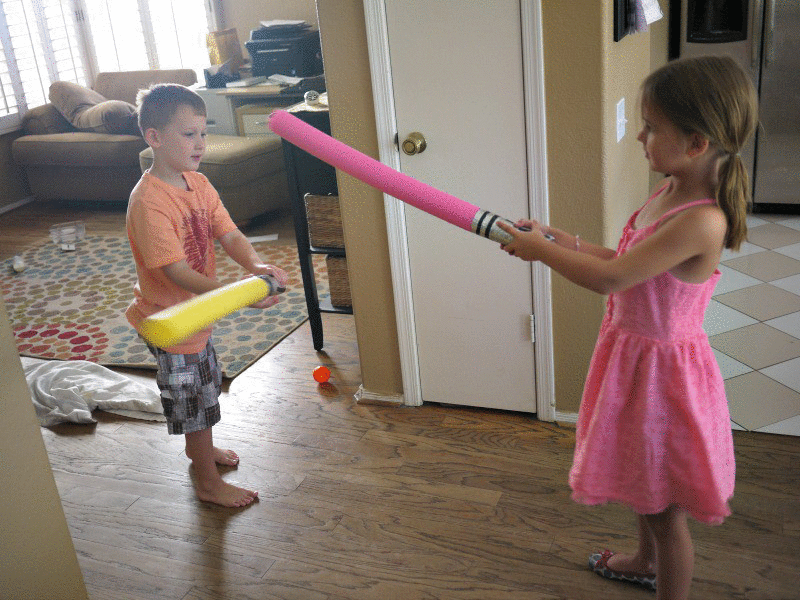 "Let me finish him off!" Baby for the win.
Supplies:
From the Dollar Store:
Pool Noodles
Duct tape (Silver and black if possible, if not, anything goes!)
On hand:
How to Start
Just like Indoor Hopscotch, this is a craft best to create on your own as an adult and then give to your kids.
Start by folding your pool noodle in half and use your knife to cut.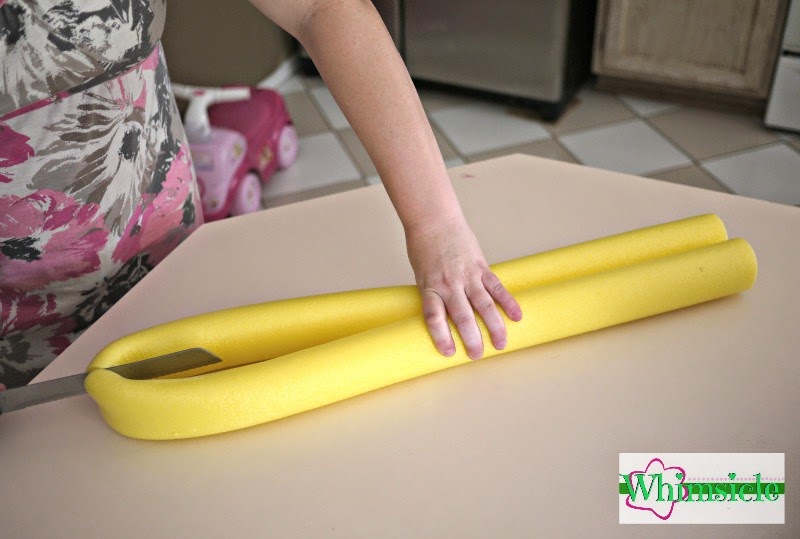 Rip about 8-9 inch strips of silver tape. On the cut side of the pool noodle criss-cross the silver tape.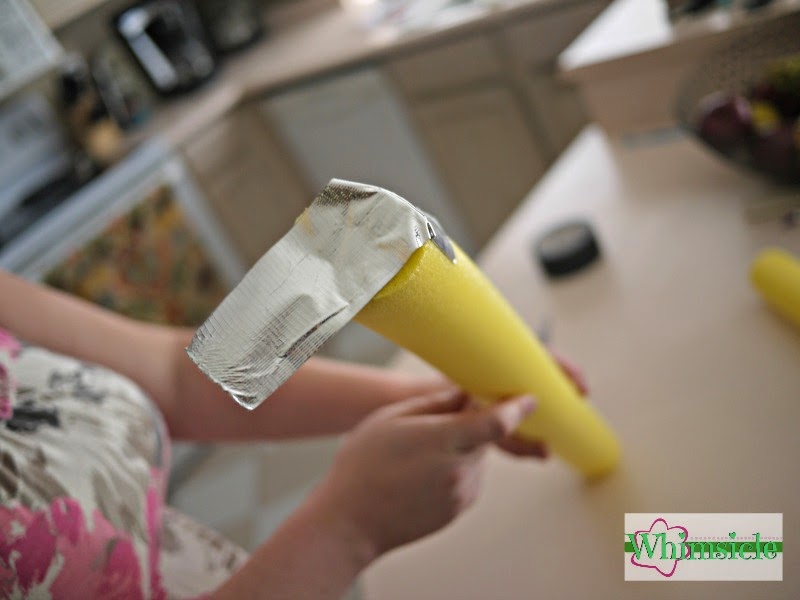 Use about 3-4 strips of silver tape to wrap the bottom portion of the pool noodle.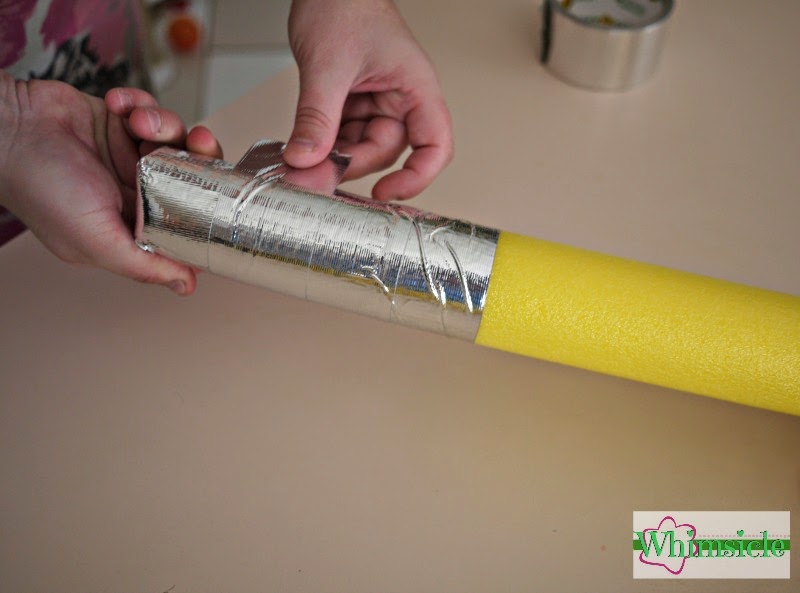 Prep for the next step of the project by ripping the 8-9 inch black duct tape into three sections. You will need 5 thin strips for each light saber.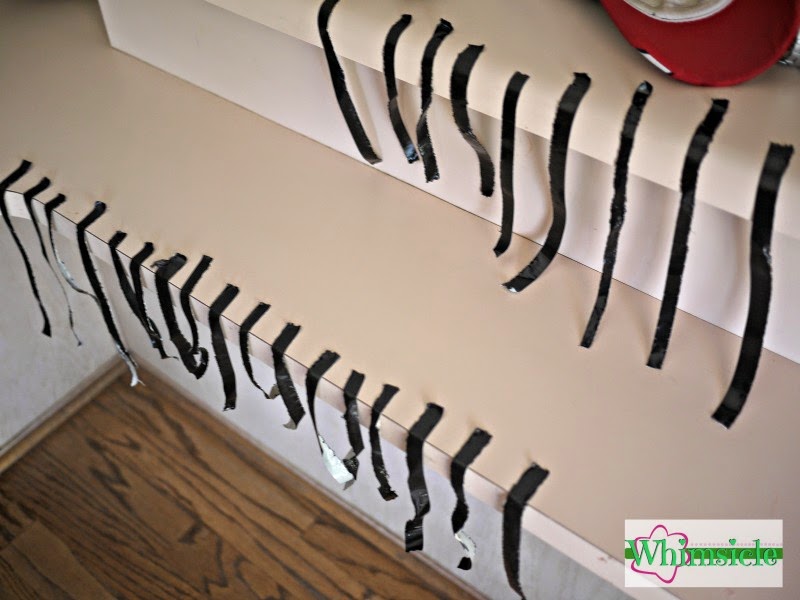 Wrap two black strips along the top, two criss cross on the bottom, and an inch strip for the button.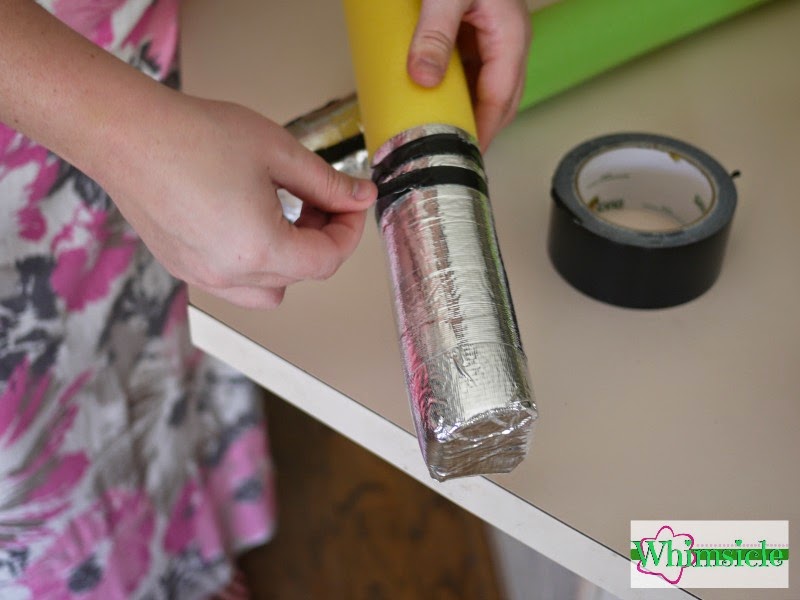 When you're done, stand back and watch the controlled chaos begin.
Llama definitely has the advantage over her little brother. She often picks up her light saber and knocks his to the floor in one precise swoop. He holds his own though.
These light sabers have provided hours upon hours of fun. They are first toy that Llama's friends reach for whenever she has a playdate over at our house. I can also say, after using them for a year, nobody has been hurt by them nor has anything been broken.
Seriously, BEST craft I have ever made for my kids.