Want to go beyond the typical candy for your child's class valentines this year?  Move over silly putty. Make your own Valentine Silly Slime for your kid's treats.  Not only will you both have fun creating it, but it's also a great way to science!!  (yes, I just used science as a verb).
Kids get so much candy… ALL THE TIME!
And while we are all for candy, there is also space for something different.  While you can always make some delicious Valentines Day treats with your kids or perhaps create a gorgeous wreath for your front door, there's something extra special about…
Slime!  Fun to make.  A blast to play with and also very affordable.
All you will need for class Valentines this year is:
Printable card stock (I notice that if I buy too thick, my printer seeks revenge on me and jams)
Liquid Starch
All Purpose Glue
food coloring
ribbon
Duck tape
Here's what to do:
Valentine Silly Slime Instructions
We're going to make a small amount of slime first to make sure its the consistency you want.  I find that you get different slime depending on your brand of glue and brand of liquid starch.
Start with these ingredients: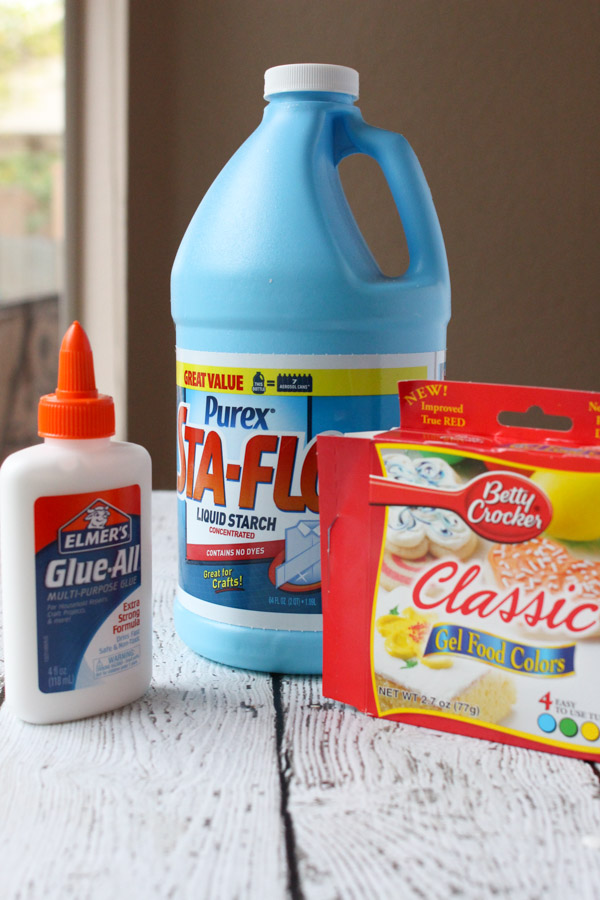 Pour 2 tablespoons all-purpose glue into a bowl.  Add food coloring to make it whatever color you desire.
Stir in 1 tablespoon liquid starch.  Stir until all the starch is mixed in.  If your slime still feels sticky, add a little more starch.
Let sit for 5 minutes.
Work silly putty slime through your hands a little.  Place the slime in the capsule.
Punch two holes through the bookmark.  Thread ribbon through the holes and tie on the capsule.  IMPORTANT:  You will want to kill me here because that little capsule will want to slip through the ribbon and not stay put.  Stick the capsule onto the bookmark with a little bit of hidden duck tape.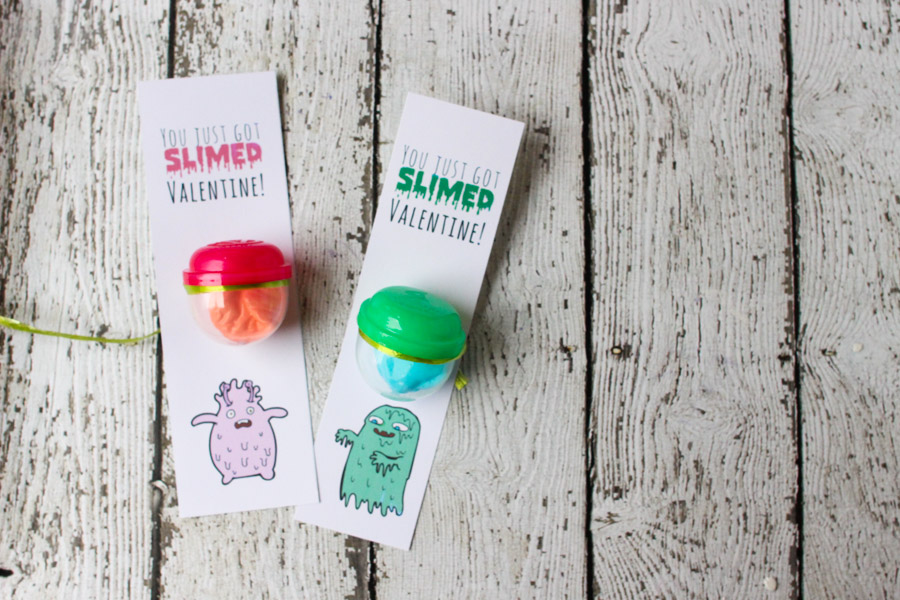 That's it!
Now that you made a little, time to ramp up your Valentine Silly Slime production!  Use 2 parts glue to 1 part starch and make as much as you like!  Don't forget to get your free Valentine printable HERE .