According to Project Play, nearly 60% of youth living in the U.S. participate in at least one organized or competitive sport. Which means, as a mom, you're probably busy driving kids to practice, attending games, washing uniforms, and volunteering to buy oranges and juice boxes. You're also probably worrying if your kids need extra coaching, are working too hard, have what it takes to make it pro, are good team players… and what exactly your role in their athletic development should be.
This week on the podcast, we're joined by Breanne Smedley of The Elite Competitor. Breanne is a certified female athlete Elite Performance Coach who works to empower and enable female athletes to cultivate true confidence, unlock their potential, and level up their performance across all aspects of their lives. Breanne is passionate about helping Sports Moms strengthen their athletes' mental game so they stop beating themself up after mistakes, and start believing in themselves as much as their mom does.
In her work with youths, Breanne has found hardcore competitive athletes come to identify with their sport and that their performance – the outcome of their work, their skill, their ability – is often tied to their self-worth. Parents of these athletes may actually unintentionally enforce such notions by praising talent, and wins & records set, rather than their hard work and dedication. As a Sports Mom, what are we to do?
If you have an athlete at home, you do not want to miss this episode. Listen in to learn how our own struggles with perfectionism are impacting our athletes, how to help our kids separate who they are from their sport, the right things to say after a tough loss, and what behavior besides scoring we should be commending.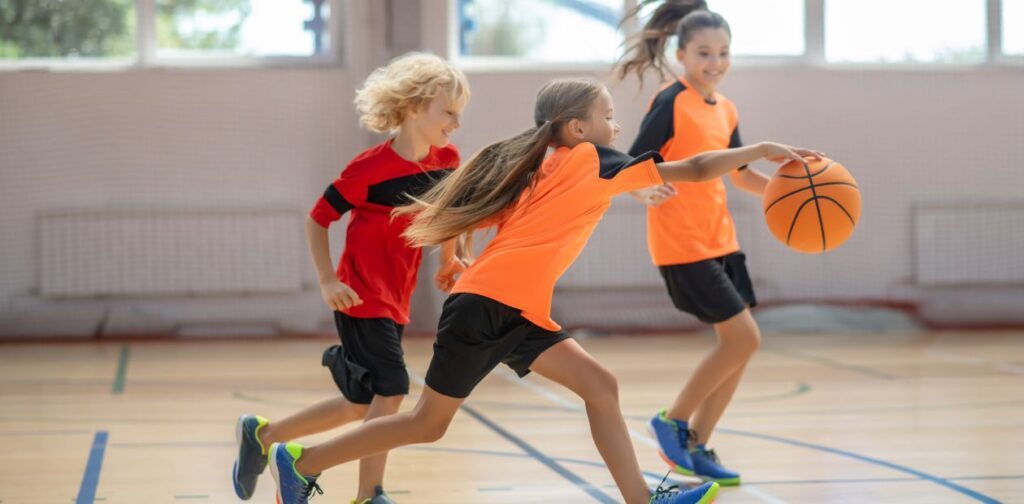 In this episode of the No Guilt Mom podcast you'll learn:
Why kids who lean towards perfectionism tend to attach their identity to perfectionism in whatever they do, especially their sports.
How to help shift the thinking from outward achievements like making goals or coming in 1st place, inwards towards feelings of pride.
Helping your daughter to find her positive innate qualities.
How losing at a sport can actually be a good thing.
Resources We Shared In This Episode:
Happy Mom Summit – A FREE online virtual event that brings you expert-led sessions, and a thriving community of like-minded moms ready to kick the guilt while raising respectful and responsible kids. The summit is taking place February 27th – March 6th, 2023.
How to strengthen your daughter's mental game – This is a FREE training from Breanne Smedley to teach you what to say and do to help your daughter overcome her mistakes, release all the pressure, and flip negative thoughts so she believes in herself as much as you believe in her!
Raising Unstoppable Girl Athletes Podcast
No Guilt Mom Mindset – A free printable with our six No Guilt Mom Mindsets to help you second guess less, and feel more confidence every day in your parenting.
No Guilt Mom YouTube Channel – Check us out, watch the video form this episode, and subscribe to be notified every time we have new videos added for parents and kids!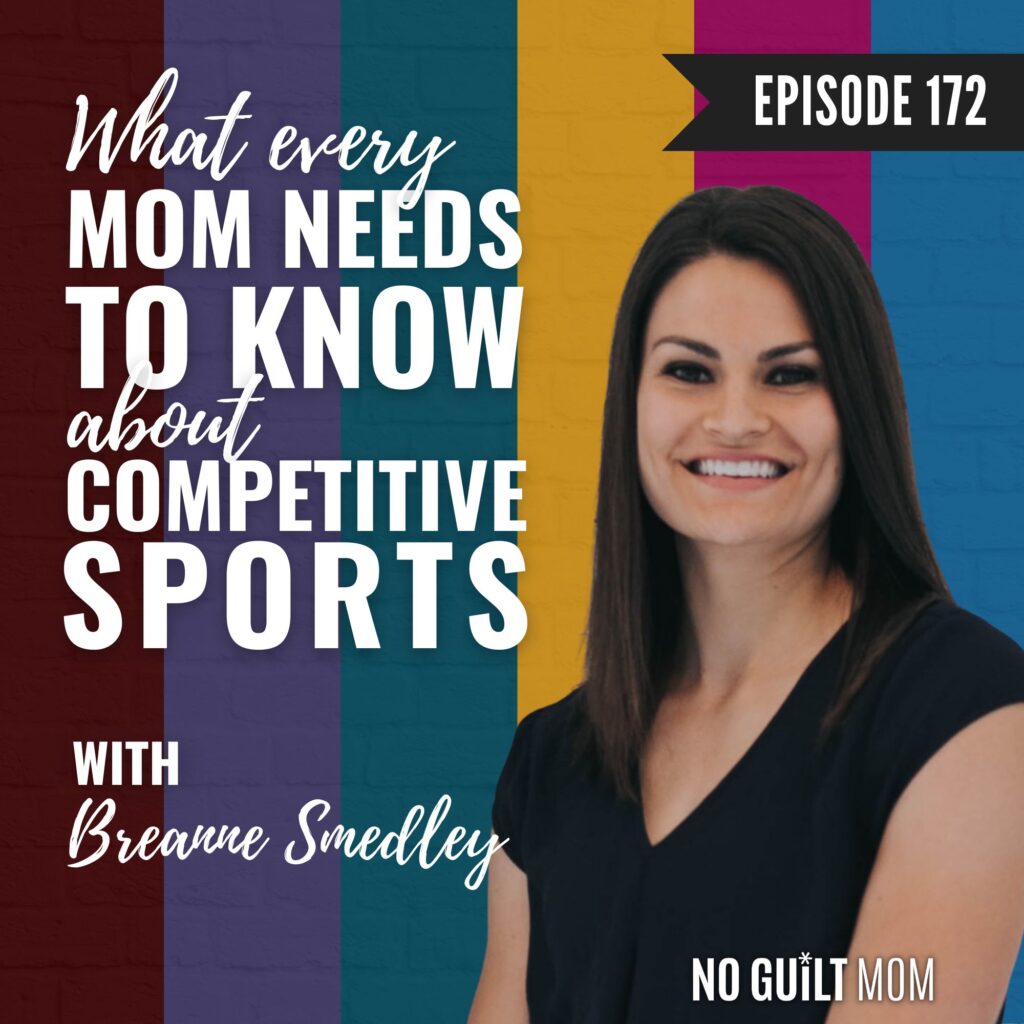 Don't forget to Rate & Review the podcast!
We'd love to hear your thoughts on the podcast! If you could take a moment to Rate & Review the No Guilt Mom Podcast on Apple here we'd be so grateful! Not sure how to do it? We've got you covered! Check out this short video we made to show you how to leave a review.
Listen on Spotify? You can rate us there too!
Check out our latest podcast episodes:
Title:
Podcast 172: What Every Mom Needs to Know About Competitive Sports with Breanne Smedley
Mentions:
competitive sports, parenting tips, perfectionism, positive discipline, positive mindset, positive self image
Keywords:
competitive sports
Last Updated:
February 21, 2023