For many of us who grew up in the 70s, 80s, or even the 90s no one taught us self-regulation. When we were kids and had a hard time with some experiences such as…
places being "too loud",
rides being "too fast" or "too bumpy",
stores being "too crowded" or "too busy", or even
certain situations making us feel sick to our stomach,
we were told to just "get over it" or to "tough it out". Our parents thought they were doing what was best by helping us build grit, get over things and just learn to deal. But that's not what the latest neuroscience says. Sometimes those external factors can make what looks like a run-of-the-mill tantrum or meltdown go on forever or will make them keep occurring over and over.
Simply knowing that our kids may just need some help regulating their bodies in these situations is such an easier and more effective way to help our kids learn and grow in their self-regulation skills.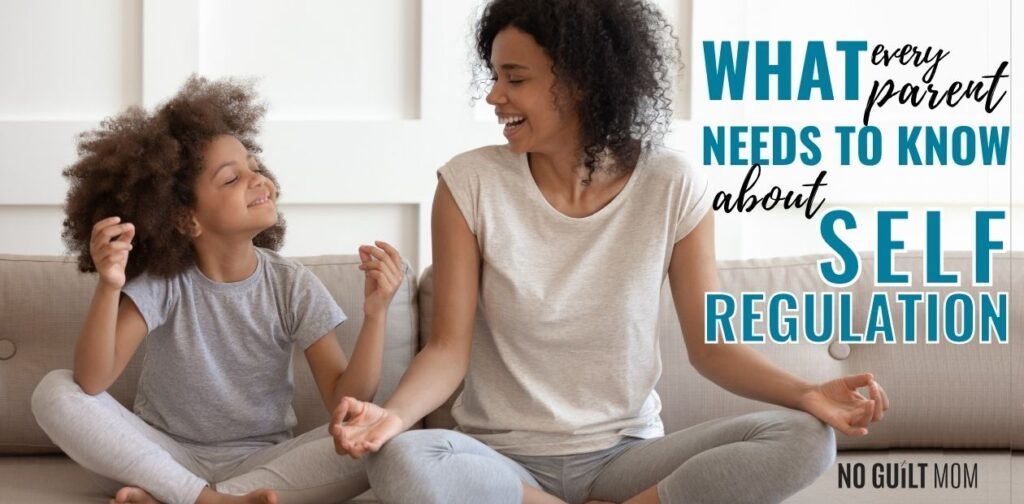 In this episode, we speak with Dr. Mona Delahook, a Child Psychologist and author of Beyond Behaviors as well as her newest book, Brain-Body Parenting: How to Stop Managing Behavior and Start Raising Joyful, Resilient Kids. Dr. Delahooke is shifting the lens and changing the paradigm of how our world views challenging behaviors.
In this episode of the No Guilt Mom podcast you'll learn:
How different people can feel things in a different way than others.
What is co-regulation?
How to balance your "body budget".
3 things we can do as parents to nurture and build our kids' ability to self-regulate.
Here's a glance at this episode…
[8:53] How our brains perceive certain events using neuroperception
[15:12] How to understand your "body budget"
[17:13] What does self-regulation mean
[17:40] What is the expectation gap
[18:41] How to grow self-regulation in our kids
[20:00] What is the biggest misconception when it comes to self-regulation
Resources We Shared In This Episode:
Raising Kind & Capable Kids Challenge – A 5-day challenge that leads you in teaching kids the skills they need so you can confidently step back and watch them conquer problems on their own.
Calm & Happy Parenting Time to get your kids to listen and help out more without the fighting! This is your complete solution to shift the responsibility of "doing everything for everyone" to your family and to give you the kind of relationship you want with your kids and the entire family!
Beyond Behaviors: Using Brain Science and Compassion to Understand and Solve Children's Behavioral Challenges by Mona Delahooke, PhD
Brain-Body Parenting: How to Stop Managing Behavior and Start Raising Joyful, Resilient Kids by Mona Delahooke, PhD
No Guilt Mom YouTube Channel Check us out and subscribe to be notified every time we have new videos added for parents and kids!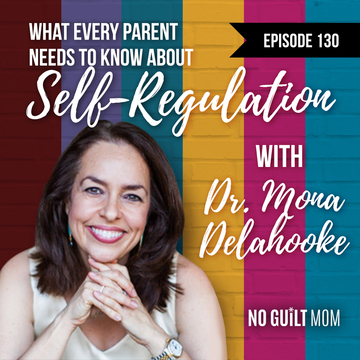 Don't forget to Rate & Review the podcast!
We'd love to hear your thoughts on the podcast! If you could take a moment to Rate & Review the No Guilt Mom Podcast on Apple here we'd be so grateful!
Check out our latest podcast episodes…