Raising teens can be a daunting task for any parent, but it doesn't have to be. With the right guidance and tools, you can raise your teen with positive mental health and follow your "Parent Compass".
We recently sat down with Cindy Muchnick, M.A., and Jenn Curtis, M.S.W., authors of the book, The Parent Compass: Navigating Your Teen's Wellness and Academic Journey in Today's Competitive World. Cindy is a 10-time published author, mom or 4, and retired college counselor, and Jenn is an author, mom, and current private college counselor. They help tweens and teens navigate middle and high school culminating in the college admissions process.
We talked about what teens are currently going through both in high school and as they prepare to transition into that next phase of life (outside their parental home), and now we're going to provide you with tips on how to find and use your "parent compass" to foster positive mental well-being and emotional resilience in your teen.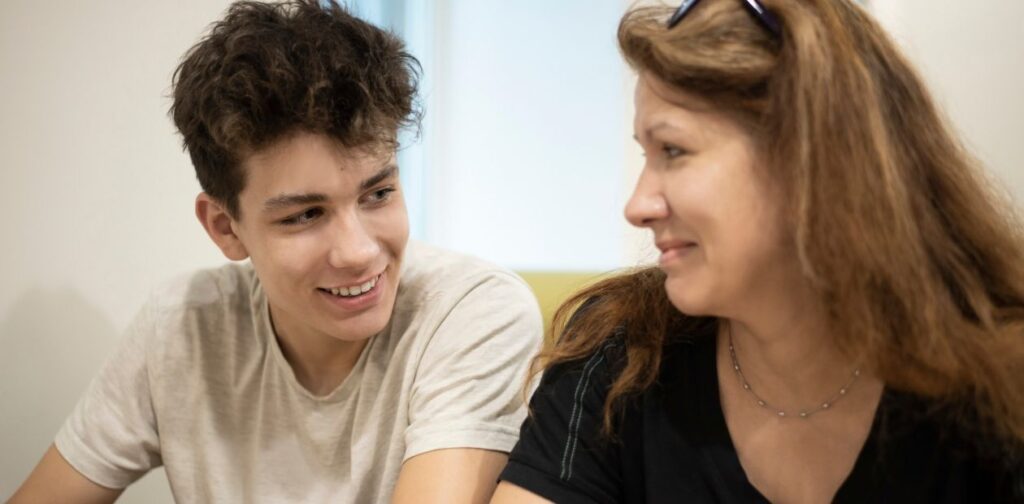 Promote mental wellness
Mental health is essential to overall well-being, and parents should encourage mental balance in their teens by teaching them stress-management techniques, such as mindfulness and relaxation exercises. Don't forget to model healthy mental habits yourself! Talk about how you are feeling and let your kids know that you are always there to help support them.
Teach life skills
Preparing your teen for the mental health challenges of living on their own. When they leave your home, they will no longer have someone reminding them of upcoming events or tasks, no one will be there to do their laundry, help them shop or cook their food, or schedule appointments for them. Trying to learn how to juggle all those things at once can be insanely overwhelming to anyone, especially teens that are also now navigating a new "home". So help them not get so overwhelmed by teaching them these skills while they are still at home with you.
Listen to your teen and ask good questions
Any kid will tell you that they absolutely hate the question "How was your day at school?" It's like the kiss of death to any conversation with a teen as well. Instead, try asking thoughtful, open-ended questions that can help you gain insight into your teen's mental health and feelings. Try something like "What good questions did you ask today?".
Make sure to provide a safe and accepting environment for your teen to express themselves openly and honestly. That also means, being thoughtful of your tone, and body language while talking to your teen. They are big on body language and can feel that you aren't sincere if they feel your tone and body language don't match what you are saying.
Use your Parent Compass
Your Parent Compass is the mental model or the beliefs that you use to guide yourself as a parent. It can help you make decisions on how to best support your teen's mental health, such as what rules should be established in the home and how to respond when they're facing mental health challenges.
Raising a teen is no easy task, but with the right mental tools and guidance, you can foster mental wellness and emotional resilience in your teen. Make sure to promote mental wellness by teaching them stress-management techniques and life skills that will prepare them for the mental health challenges of leaving home for college, as well as establishing a strong connection with them by asking good questions and really listening to what they are telling you.
Resources We Shared In This Episode:
The Parent Compass: Navigating Your Teen's Wellness and Academic Journey in Today's Competitive World by Cynthia Clumeck Muchnick and Jenn Bowie Curtis
Calm & Happy Parenting Time to get your kids to listen and help out more without the fighting! This is your complete solution to shift the responsibility of "doing everything for everyone" to your family and to give you the kind of relationship you want with your kids and the entire family!
Happy Parent Checklist – This FREE checklist gives you the step-by-step plan to delegate more to your family, feel less overwhelmed and connect in a positive way!
No Guilt Mom YouTube Channel Check us out and subscribe to be notified every time we have new videos added for parents and kids!
Download the episode transcripts HERE!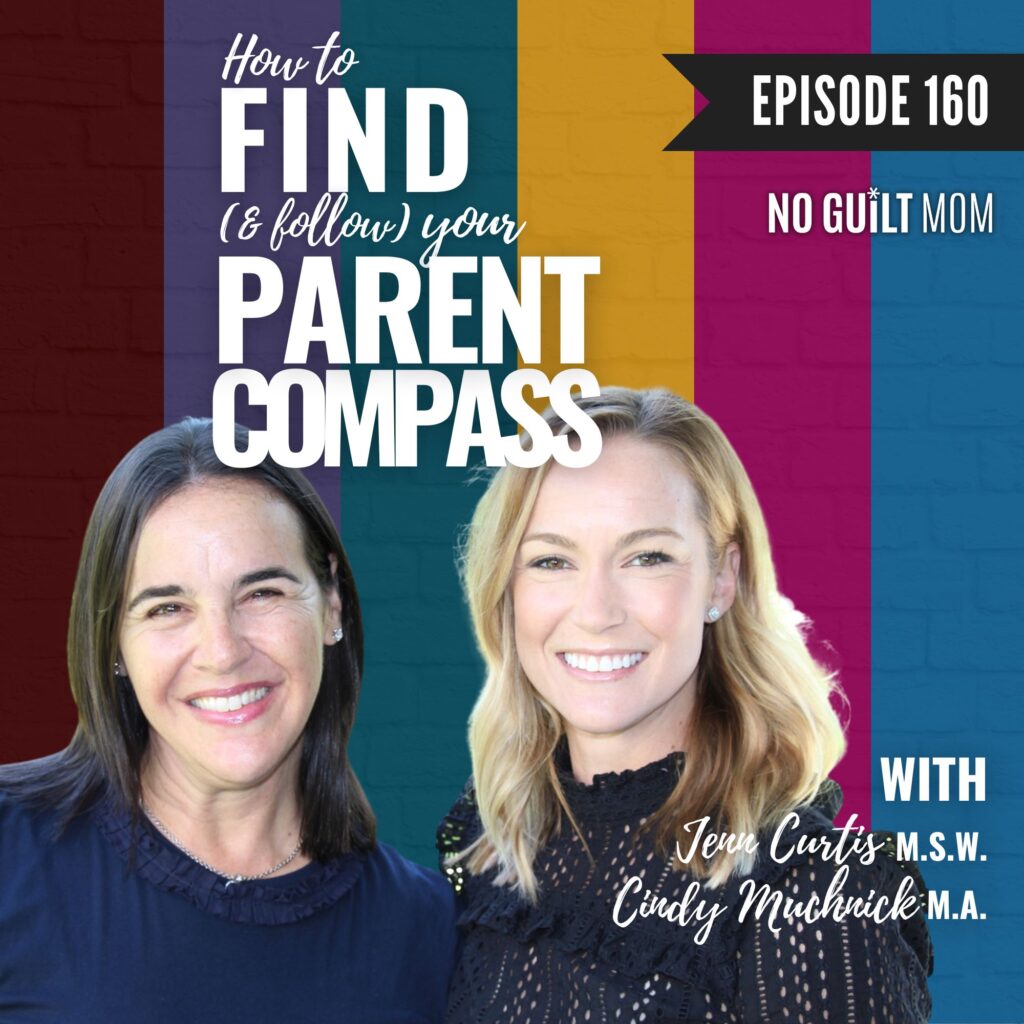 Don't forget to Rate & Review the podcast!
We'd love to hear your thoughts on the podcast! If you could take a moment to Rate & Review the No Guilt Mom Podcast on Apple here we'd be so grateful! Not sure how to do it? We got you covered! Check out this short video we made to show you how to leave a review.
Listen on Spotify? You can rate us there too!
Check out our latest podcast episodes:
Title:
Podcast Episode 160: How to Find (& Follow) Your Parent Compass
Mentions:
connecting to your kid, connecting with your teen, mental health, Parent Compass, parenting tips, raising teens, teens
Keywords:
parent compass for raising teens
Last Updated:
November 29, 2022