Podcast #148: How to Get Out the Door in the Morning Without Losing Your Cool
Getting out the door on time in the morning is a struggle for so many of us. And when it feels like everyone's moving so slow, we tend to lose our cool and yell. And it sucks.
I'm loud. My whole family will tell you that I came into this world crying so loud that people in the next state could hear me. I've been loud my whole life. That doesn't stop when I'm communicating with others, and as a result, yes, I can be a yeller. And that part does sting a bit.
I can remember a particular morning when my kids were in middle school and we were late…again! This had happened every day so far this week. The kids were barely making it to school before the bell and I was running into my office, completely out of breath right as the morning meeting was starting.
My son was leisurely brushing his teeth and my daughter sat in the kitchen scarfing down her breakfast.
As I looked at the clock, I could see it was going to happen again. I could see everything falling apart, the meeting that I would be late for again and I could feel my blood pressure start to rise.
And then it happened. I lost it. I just started yelling that we had to go and for everyone to get to the car ASAP.
Say it however you want-
I lost my cool.
I flipped my lid.
Did we make it to school and my meeting on time? Barely. Did I need to yell? No. And I knew that right after I did it.
Have you been here yourself? If so- this podcast episode is for you!
In this episode, we share what happens to us (and our kids) when we lose our cool in the mornings, how you can repair things with your kids after it happens, and what you can do in the future to avoid the whole scenario.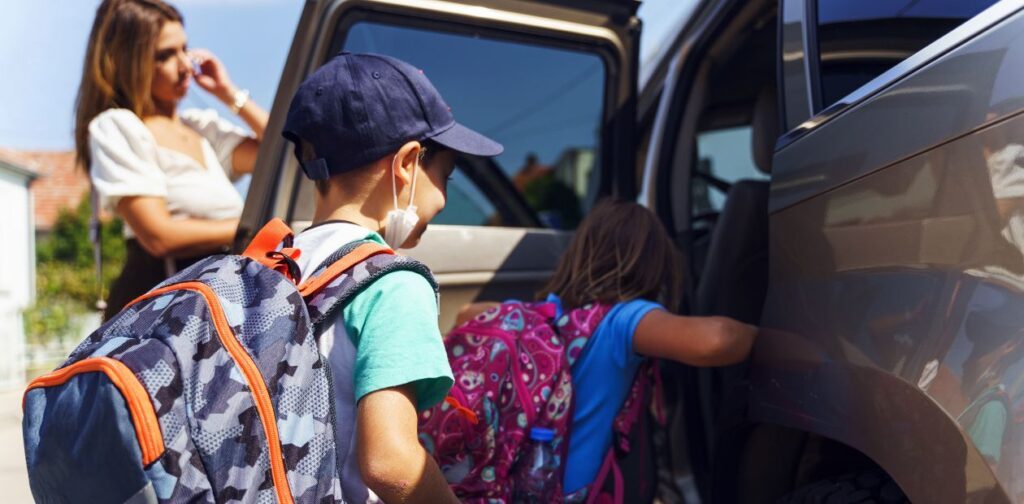 In this episode of the No Guilt Mom podcast you'll learn:
Why we tend to flip our lids in the mornings
What can happen to us emotionally, when we flip our lids
What happens when your fight-or-flight response is activated
What you can do to self-regulate and repair after flipping your lid
Here's a glance at this episode…
[8:41] What happens to our kids when we yell
[11:22] How our sympathetic nervous system kicks in
[15:15] What you can do to stop the flight or flight response in your kids
[17:40] Why kids need to know what time you need to leave
[20:19] How you can repair things after yelling
[21:55] Give yourself permission to be angry
Resources We Shared In This Episode:
Okayest Moms: The Podcast – The Okayest Moms is a community for the modern mom. Each week, co-hosts Brittany and Heather talk about a range of topics from motherhood to frivolous reality tv and everything in between.
How to Discipline Without Losing Your Cool– Join this free masterclass to improve your relationship with your kids and get them to help out more without the pushback, and without you losing your cool! Register for any time that works for your schedule.
Tame Your Morning Chaos– Does your family struggle with stressful mornings? This on demand course of kids teaches your kids to create a morning routine that gets them out the door on time – without nagging!
No Guilt Mom YouTube Channel Check us out and subscribe to be notified every time we have new videos added for parents and kids!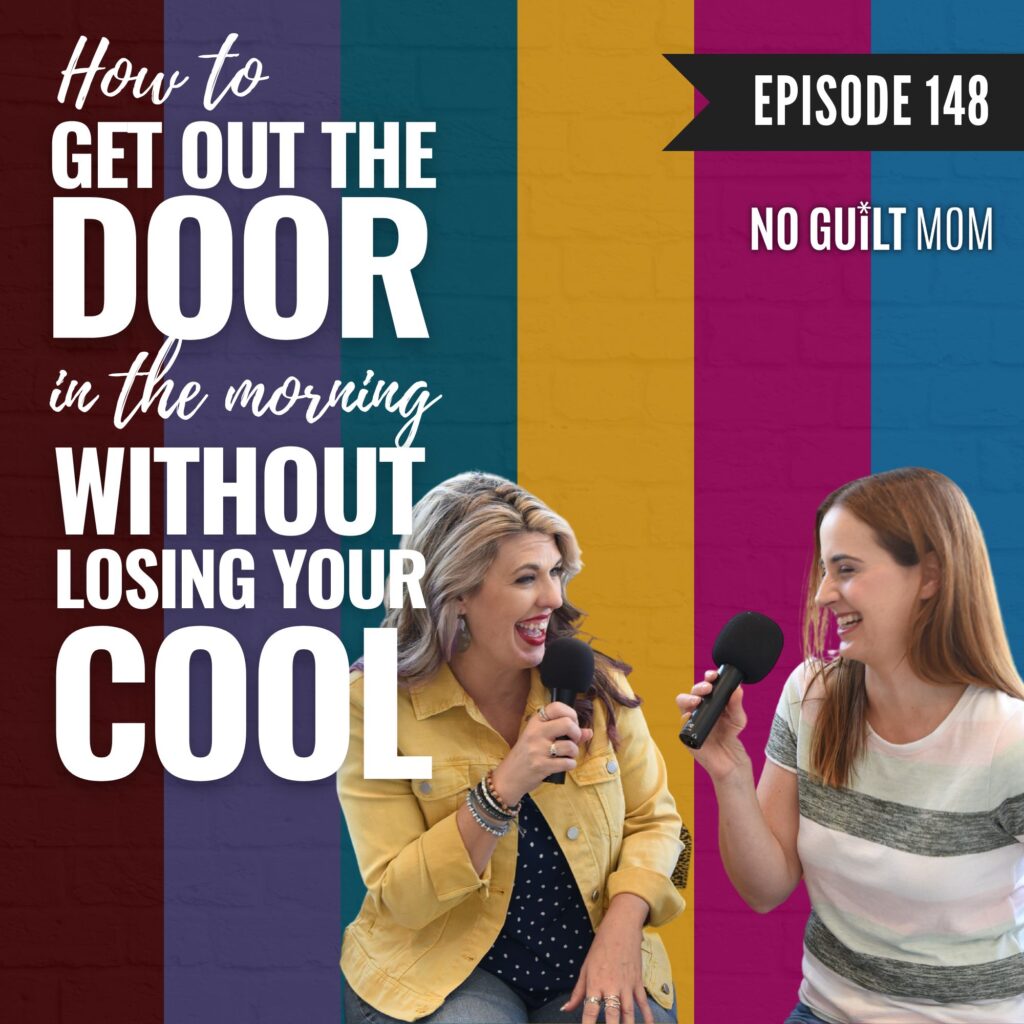 Don't forget to Rate & Review the podcast!
We'd love to hear your thoughts on the podcast! If you could take a moment to Rate & Review the No Guilt Mom Podcast on Apple here we'd be so grateful! Not sure how to do it? We got you covered! Check out this short video we made to show you how to leave a review.
Listen on Spotify? You can now leave us a star rating there too!
Check out our latest podcast episodes:
Title:
Podcast #148: How to Get Out the Door in the Morning Without Losing Your Cool
Mentions:
flipping your lid, get our the door on time, how to not lose your cool, how to stop yelling, late for school, late for work, losing your cool, running late, what to do after yelling at your child
Keywords:
how to get out the door on time
Last Updated:
October 2, 2023