Podcast Episode #147: Why You Need Healthy Anxiety vs. Unhealthy Anxiety with Lisa Damour, PhD
Anxiety seems to be everywhere these days. No one can ignore the impact the pandemic had on our collective mental health, especially those of our children. Before the pandemic, approximately 5.8 million teens between the ages of 13-17 had a diagnosis of anxiety. These days the mental health community estimates it closer to almost half of all teens in the U.S. are experiencing anxiety. But we have some hope for all of us parents. Not all anxiety is bad. As a matter of fact, healthy anxiety can help build resilience. And once you know the difference between healthy and unhealthy anxiety, you can better support your kids and their well-being.
In this podcast episode, we are joined by Lisa Damour, Ph.D. is a Psychologist, Author, and Co-host "Ask Lisa" podcast. Lisa specializes in untangling family life and is the mom to two teenagers. Dr. Damour talks with us about what healthy anxiety looks like in our kids and what unhealthy anxiety looks like, what we can do to support our kids as they navigate these feelings of anxiety in their everyday life, and understand why we actually need healthy anxiety in our lives.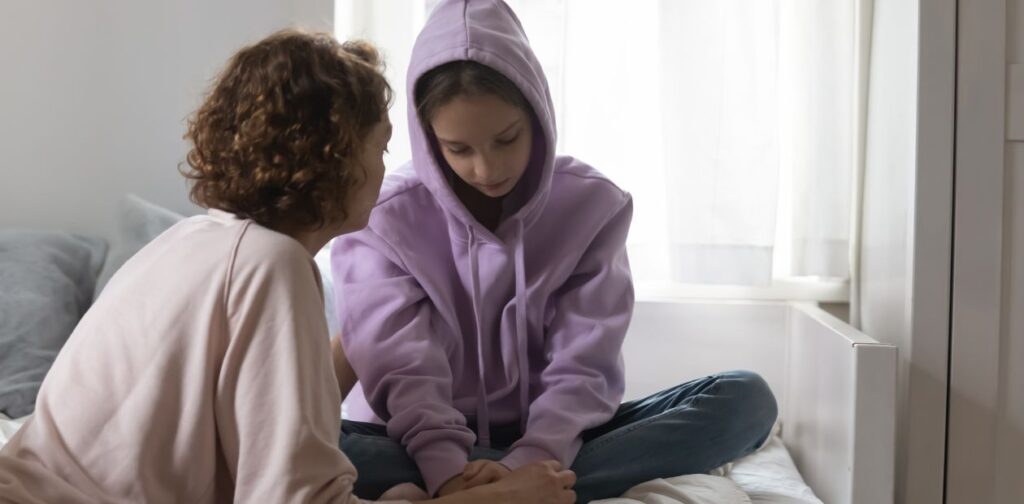 In this episode of the No Guilt Mom podcast you'll learn:
How the stress of the pandemic had a huge impact on the mental health of our kids
What are signs that your child may be struggling and how to help them
How avoidance of tough situations can feed into your anxiety
How to get our kids engaged to overcome anxiety
How to talk to your kids about anxiety and how it can affect your body
Here's a glance at this episode…
[4:35] What the aftermath of the pandemic looks like for many kids
[10:25] What is mental health, really?
[14:35] The 2 ways avoidance reinforces itself
[19:22] The difference between healthy and unhealthy anxiety
[22:20] The evolutionary roots of anxiety
Resources We Shared In This Episode:
Hampr – Use our code NOGUILT10 for $10 off your annual membership! Hampr is an on-demand laundry service that let's you order wash & fold services for delivery right to your door with next-day turnaround! Hampr members get 4 custom-designed, pop-up laundry baskets with a unique QR code.
Ask Lisa Podcast– Raising kids can be a bumpy, stressful, and uncertain process – which is why Lisa's podcast brings her sane, informed, and practical perspective to your timely and timeless parenting questions.
Untangled: Guiding Teenage Girls Through the Seven Transitions into Adulthood by Lisa Damour, PhD
Under Pressure: Confronting the Epidemic of Stress and Anxiety in Girls by Lisa Damour, PhD
No Guilt Mom YouTube Channel Check us out and subscribe to be notified every time we have new videos added for parents and kids!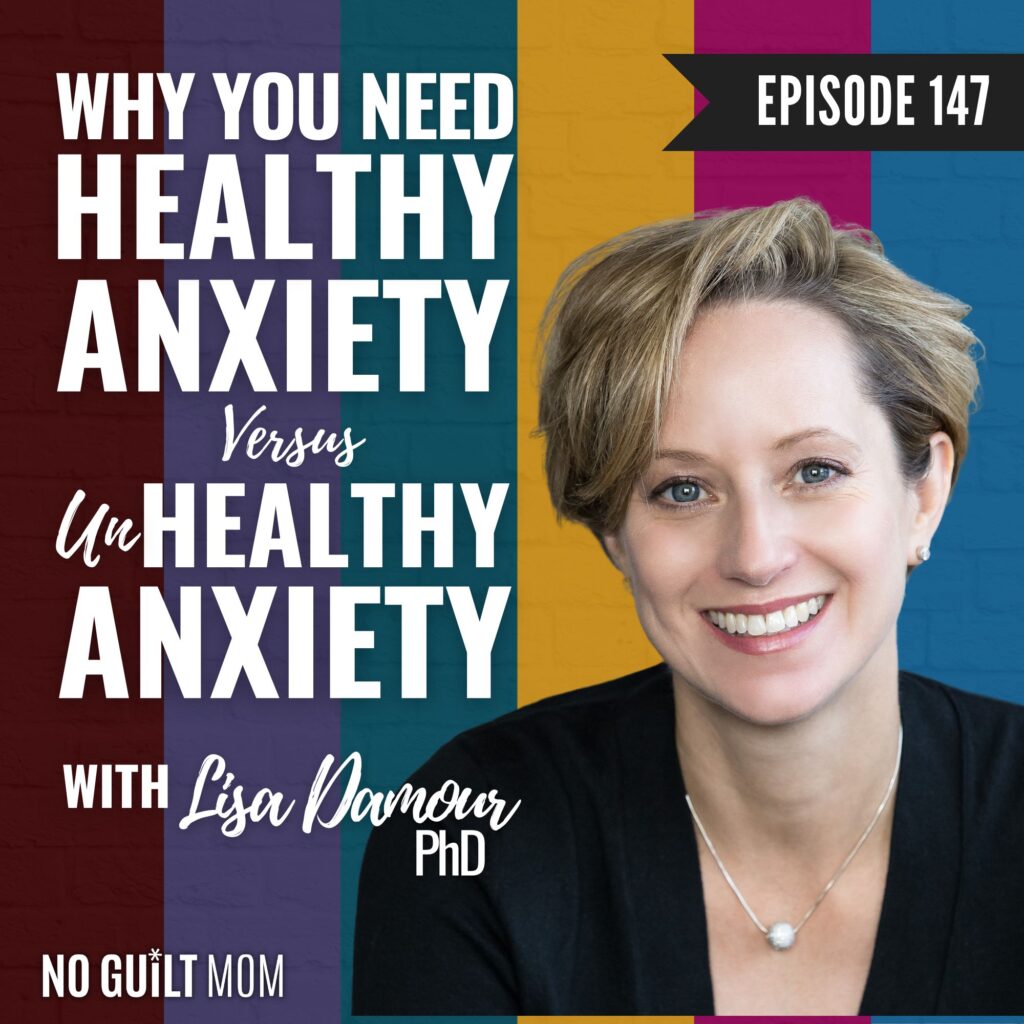 Don't forget to Rate & Review the podcast!
We'd love to hear your thoughts on the podcast! If you could take a moment to Rate & Review the No Guilt Mom Podcast on Apple here we'd be so grateful! Not sure how to do it? We got you covered! Check out this short video we made to show you how to leave a review.
Listen on Spotify? You can now leave us a star rating there too!
Check out our latest podcast episodes:
Title:
Podcast Episode #147: Why You Need Healthy Anxiety vs. Unhealthy Anxiety with Lisa Damour, PhD
Mentions:
anxiety, anxiety in kids, anxiety in teens, Dr. Lisa Damour, mental health, mental health in kids, reduce anxiety, Untangled
Keywords:
anxiety in teens
Last Updated:
August 29, 2022