How do you words and thoughts shape you?
You hear all the time about the power of positive thinking. What happens when all you can think of is failure?
For me, it caused my entire body to crash down. That's why you and I both need the reminder: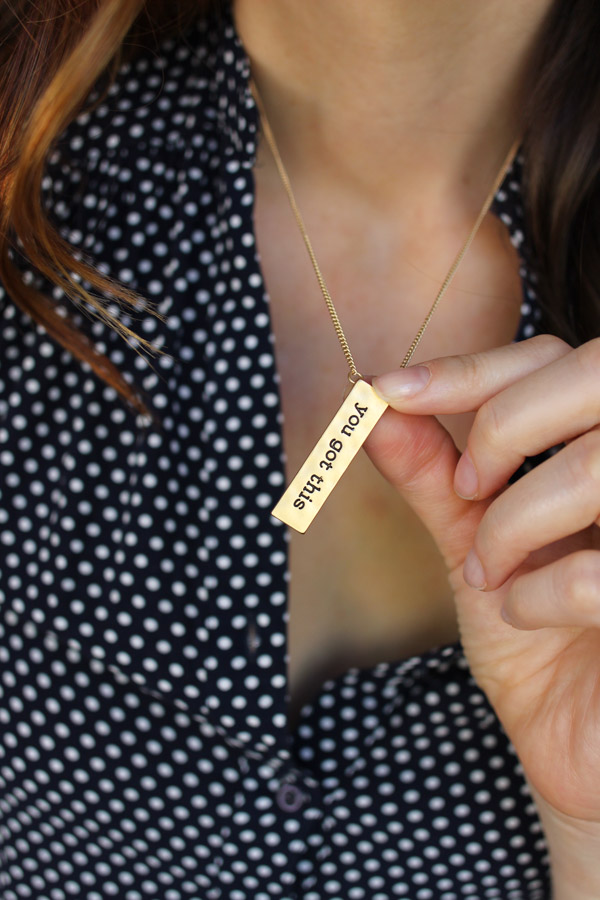 Love the necklace? Me too! Scroll to the bottom for all the details and where you can get one of your own.
Here's why I wear it:
My Anxiety Story
When I decided to grow Whimsicle – I dived into a huge anxiety-filled spiral.
It started a year ago this past July. I wanted to take my company to the next level.
All good news, right?
My hubby and I decided to enroll our two-year-old son in preschool three times a week. This would give me the extra time that I needed to work.
Woo hoo! I should be jumping up-and-down and screaming from the rooftops.
That's not what happened.
The first day I dropped him off, I drove to my local coffee shop to type out a few posts. Sitting down with my tea, I started to type.
That's when the doubt crept in. The guilt.
"I'm spending so much money sending my son to preschool when I could be taking care of him at home. Why can't I do both? Work and play with my toddler. Other women do it. What kind of mother am I?"
Do you have any of these thoughts?
Then, I delivered the final blow.
"This is such a waste of money. I'm just going to fail."
And that's the thought that occupied most of my waking hours.
"I'm not worth this investment. I'm going to fail"
I'm going to fail
I'm going to fail.
When you think that day after day, your body responds. My body did with a racing heart rate and panic attacks. In addition, I felt light headed whenever I sat down at my computer.
My stomach also got in on the game.
One afternoon I sat down to eat leftover ravioli for lunch. After I finished, my stomach seized up with an intense pain.
THUMP! THUMP! THUMP! went my heart as it shook my entire body. I could barely stand up.
Honestly, I say without jest, I believed that I was dying.
What was wrong with me? My doctor guessed two things:
I probably had the start of an ulcer. With my family history and symptoms, it was a reasonable assumption.
I had an anxiety disorder.
For the latter, she prescribed me Lexapro and referred me to a counselor.
Changing my Thought Process
Every Wednesday, for 3 months, I sat in my psychologist's office and I told her my thoughts, my worries, my fears.
How I was afraid I would look silly, or stupid. How I didn't know if I could make this business work.
She taught me how to reframe these anxiety inducing thought processes. As well as, reminded me, based on the FACTS from my past successes and actions, that I' m capable.
I got this.
And I do have this. I do.
Now, a year later, I've grown Whimsicle far beyond what I thought possible. My anxiety is tamed. I'm off all medication.
What's more, is that I'm fully aware the power that my thoughts have over my well being.
Wear the Positive
I now choose to keep motivating thoughts close to me.
These tribe necklaces from Cents of Style are my two favorites. They remind me each time I wear them of my intentions and experience.
Is it any wonder why I chose this one?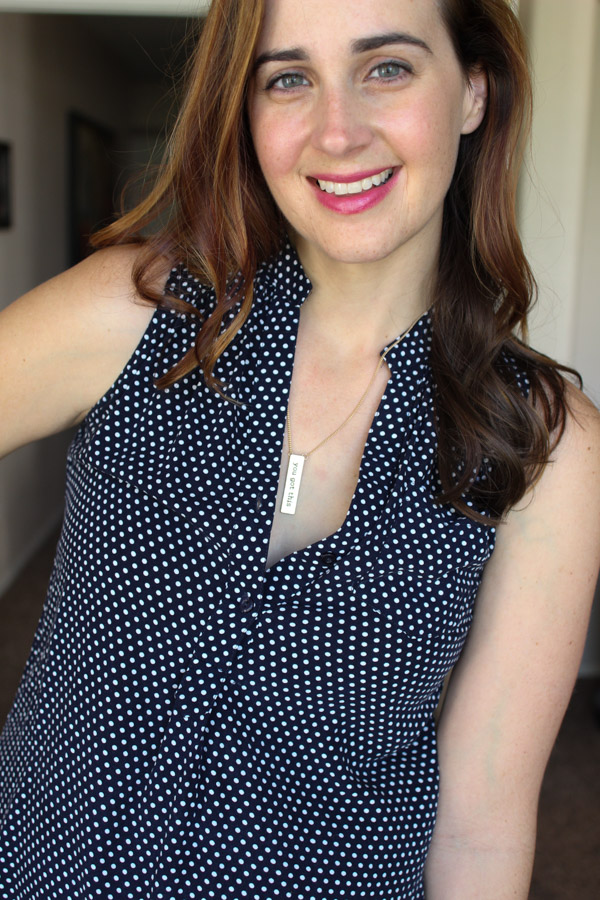 My other favorite TRIBE necklace is: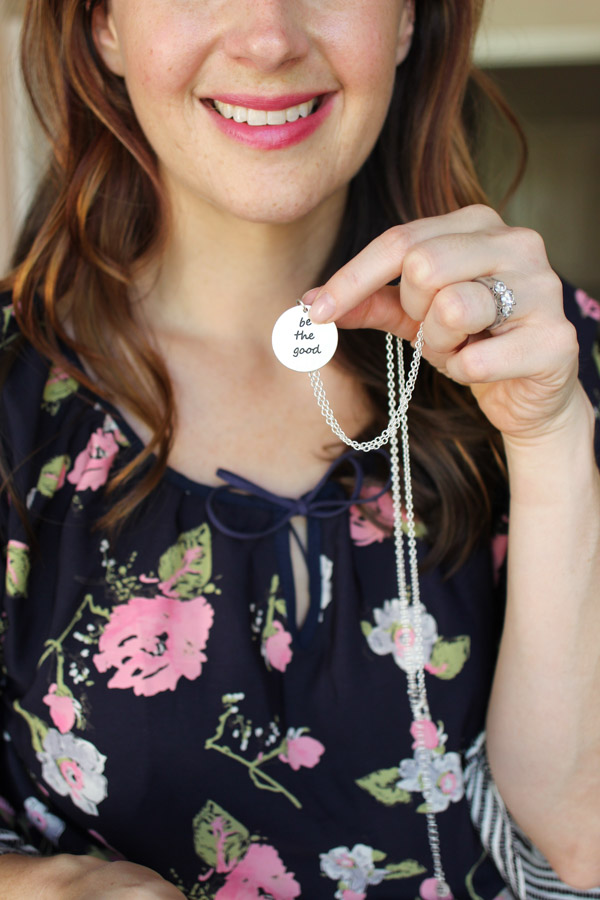 With all the negativity and hurt being spewed in the world today, it's important to keep this reminder close.
The Fashion Friday deal this week is all about these necklaces! The code TRIBE4 will get you one for 50% off. That's only $11.99 with free shipping. Pretty stellar, right?
Which one would you get?