What do bloggers do at a conference? If you follow me on Instagram, you probably see the photos with celebrities and plates of food. You think, "This is work?!?" Yes and YES! Conferences are the place where I meet potential collaborators and connect with the brands. One of the best places to do both is at the conference expo.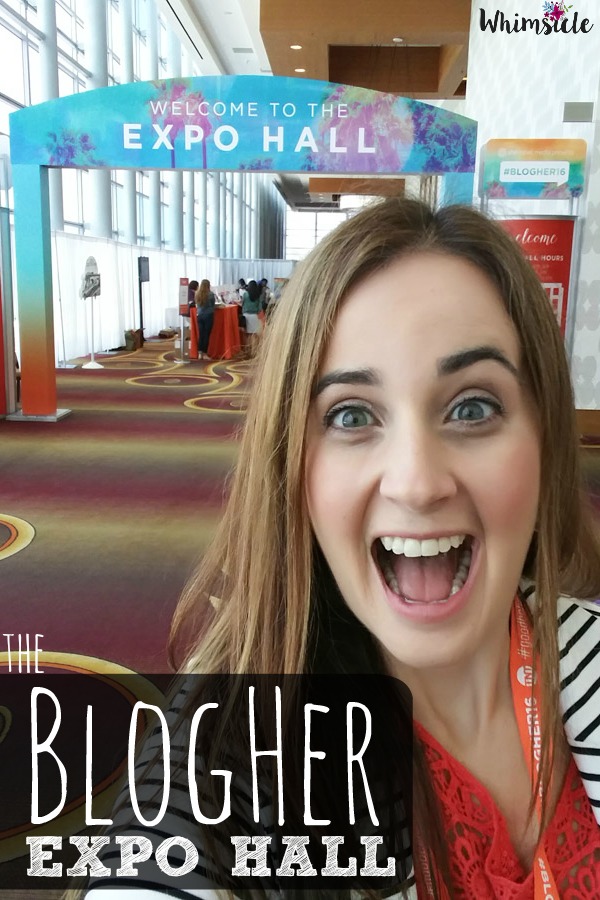 Let me walk you through a typical conference scenario and let's do it with BlogHer 2016. Come along with me as I visit three different booths in the expo hall. You'll see:
Why the booths are there
What to do at each booth (Crafts and contests!) and
Why blogger conferences rock my world
Bush's Hummus Made Easy
The Bush's Hummus Made Easy booth looks like a makeshift kitchen. A raised counter stands to the right of the booth, much like the setup for a TV cooking show and high top tables fill the left.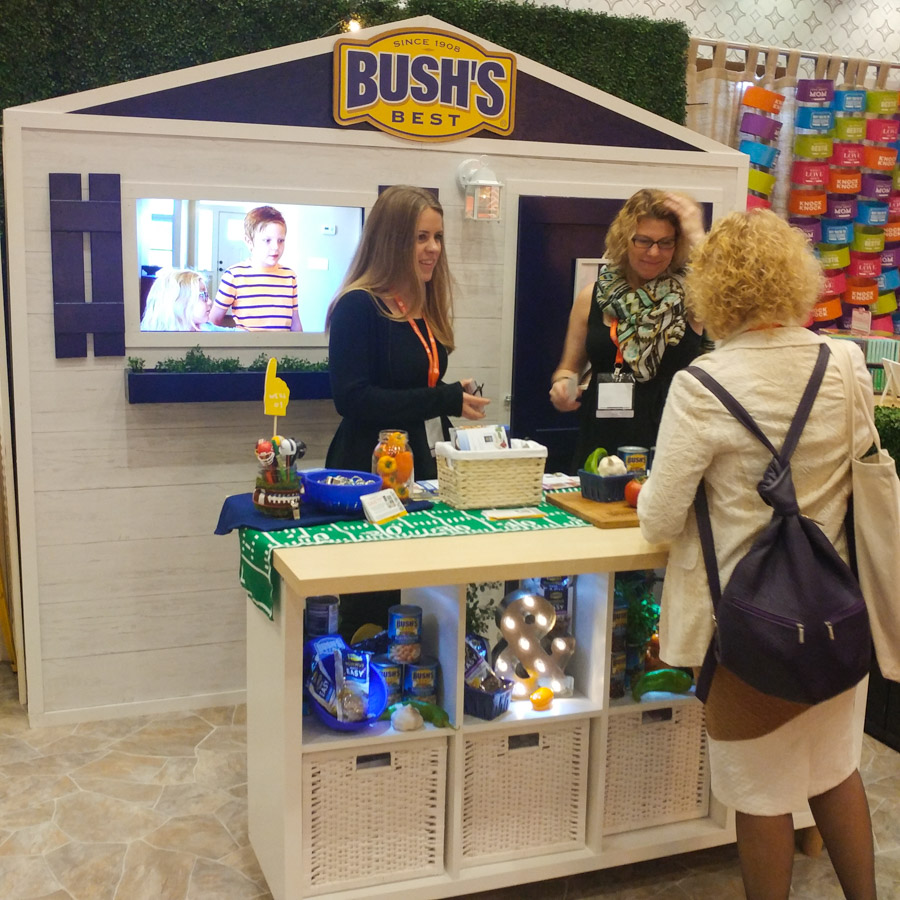 There is one representative standing in front of the booth as people walk by.
I start with a very basic introduction, "Hi! I'm JoAnn!"
"Hi!" she greets me in return and then launches into her introduction of Bush's Hummus Made Easy.
The product is a mix of all the ingredients you find in typical hummus like tahini, olive oil and so forth. What stands out is that all of the ingredients are pronounceable – which is rare in a prepackaged item.
To make hummus, simply mix a packet of Hummus Made Easy and Bush Beans in a blender. Done!
And it is delicious! At the Bush Hummus Made Easy sponsored snack break, I filled my plate high with veggies and large dollops of the original hummus and southwestern hummus. The perfect afternoon snack!
In addition to giving away recipe cards at the booth, Bush's Beans also offered a craft opportunity – making football banners to decorate a game day party. Since I can't pass up the excuse to color, I made my own football.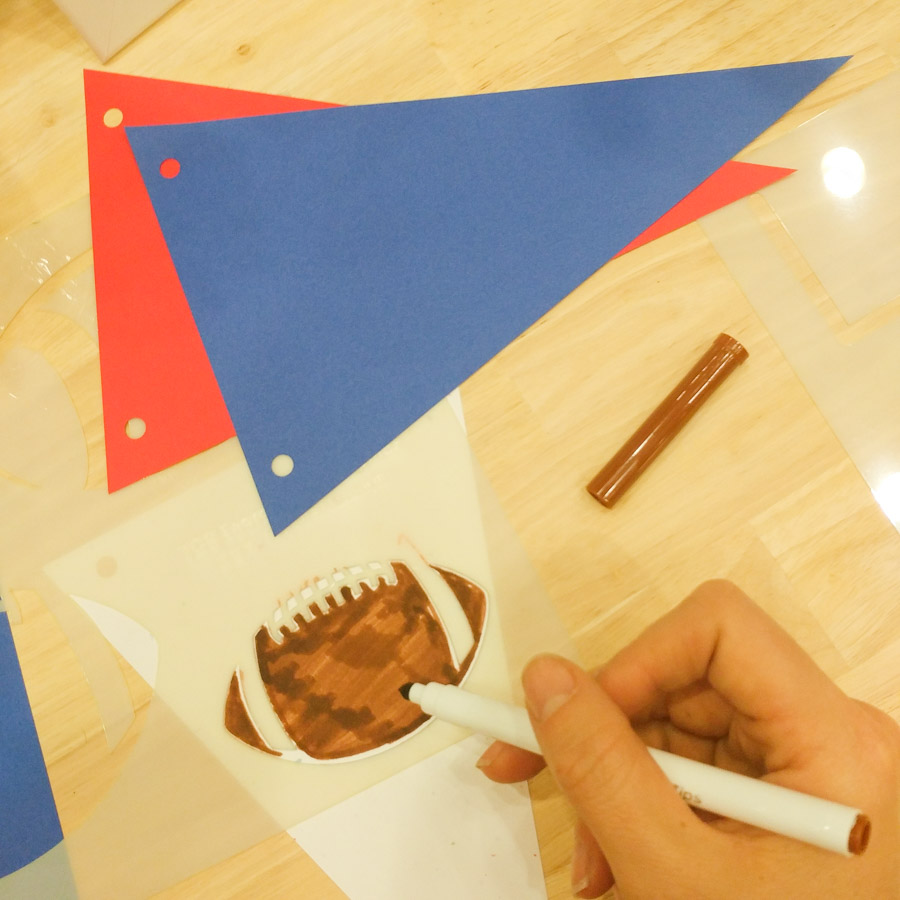 Best Buy
I am a big fan of Best Buy at conferences for two reasons:
They always have great guests
They always give away awesome prizes (I won a Robo Vacuum from them at a conference!)
Best Buy did not disappoint at BlogHer16. The booth was a flurry of activity with three contests to enter as well as an opportunity to earn a Secret Life of Pets shirt.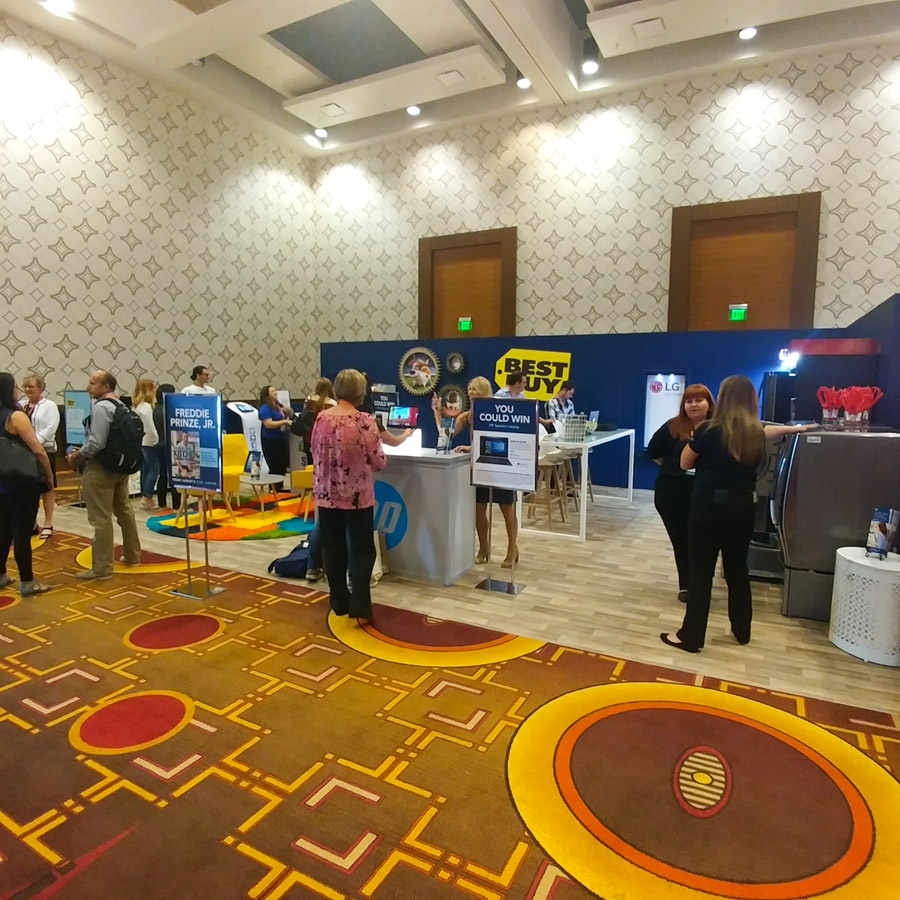 At the booth, I checked out the new Samsung Galaxy Note 7 which, get this, has an eye scan to unlock the screen!
Unlock the new Samsung Galaxy Note 8 with an eye scan. Not kidding. @SamsungMobileUS @BestBuy #bestbuysweepstakes pic.twitter.com/rG49QAyC7Z

— JoAnn Crohn (@awhimsiclelife) August 5, 2016
I also checked out the incredible thinness of the HP Spectre laptop.
This @HP Spectre laptop is crazy thin! @BestBuy #bestbuysweepstakes pic.twitter.com/oVQl0BFyQ8

— JoAnn Crohn (@awhimsiclelife) August 5, 2016
And last but definitely not least, Best Buy did have a fantastic guest: Freddie Prinze Jr. signing his new cookbook!! Unfortunately, I didn't get to meet him since I had another meeting scheduled for that time. However, my friend Dia of All the Things I Do did!
MERCK For Mothers
Merck for Mothers' mission is the end maternal mortality.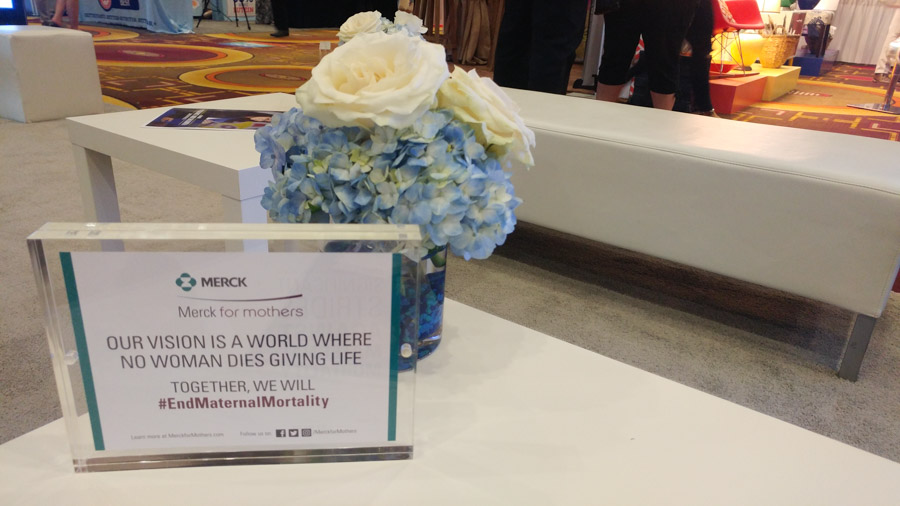 Merck's booth at the front of the expo featured a large dry erase board where attendees could write their mom moments.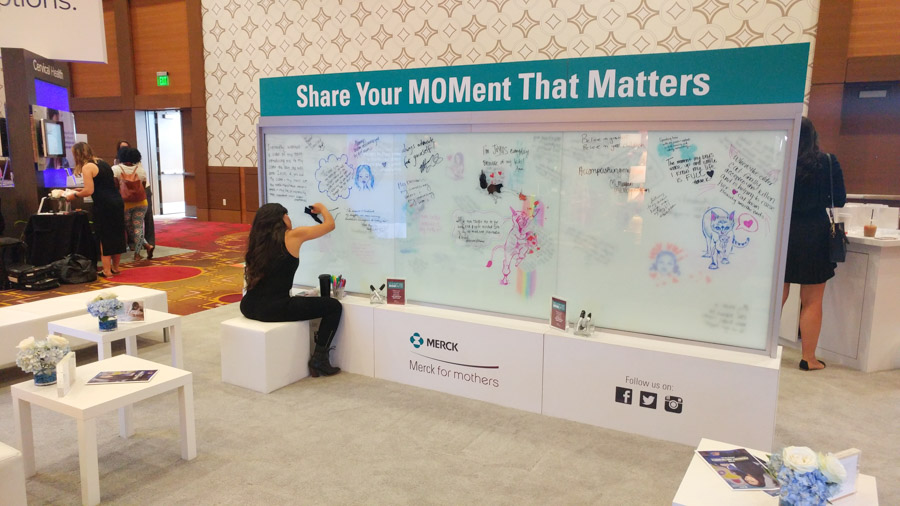 I wrote down my mom moment and then talked with the women representing Merck at the conference.
Merck appeared at BlogHer to educate about the rising maternal mortality rate. As one solution, Merck for Mothers is pushing for the standardization of hospital maternal practices. For instance, every new mom should receive a set of standard discharge paperwork that tells her exactly what symptoms are typical and which need immediate care.
Honestly, I was surprised that all hospitals didn't do this. When I had my kids, I received discharge paperwork and my nurse warned me about all the dangerous symptoms before I left. Talking with Merck made me realize how privileged I am to receive that standard of care. Not all people in the U.S. have access to that same quality of healthcare.
There you have it: a taste of a blogger's life at a conference. For me, every booth was a connection where I left my business card and connected with each brand representative.
The real work comes after the conference. Now, I furiously write a slew of follow-up emails and pitch the brands I want to collaborate with.
The expo at BlogHer16 was phenomenal! I loved learning about all the cool brands and new initiatives(…that, and meeting all the celebrities and eating all the food).