Podcast Episode 180: The Art of Subtraction with Yael Schonbrun, PhD
Ever find yourself thinking that if you could just figure out how to be more productive, you'd finally stop feeling overwhelmed and burned out? Like surely if you got up earlier, did more housework, got further ahead at work, life would be easier. But what if the answer isn't adding things to your never ending to do list? Rather, the secret to beating burnout is to subtract.
Join us as we learn the art of subtraction from our podcast guest this week, Yael Schonbrun, PhD. Dr. Schonbrun a clinical psychologist, co-host of the Psychologists Off the Clock podcast, an assistant professor at Brown University, and a parent of three. Her writing about working parenthood has appeared in the New York Times, Wall Street Journal, and Washington Post, among others. Her newest book is Work, Parent, Thrive: 12 Science-Backed Strategies to Ditch Guilt, Manage Overwhelm, and Grow Connection (When Everything Feels Like Too Much).
Tune in to find out how human nature works against us when it comes to subtraction, the typical fears people experience when they consider taking something away from either their parenting or work lives, and the strategies we all can use to practice the art of subtraction.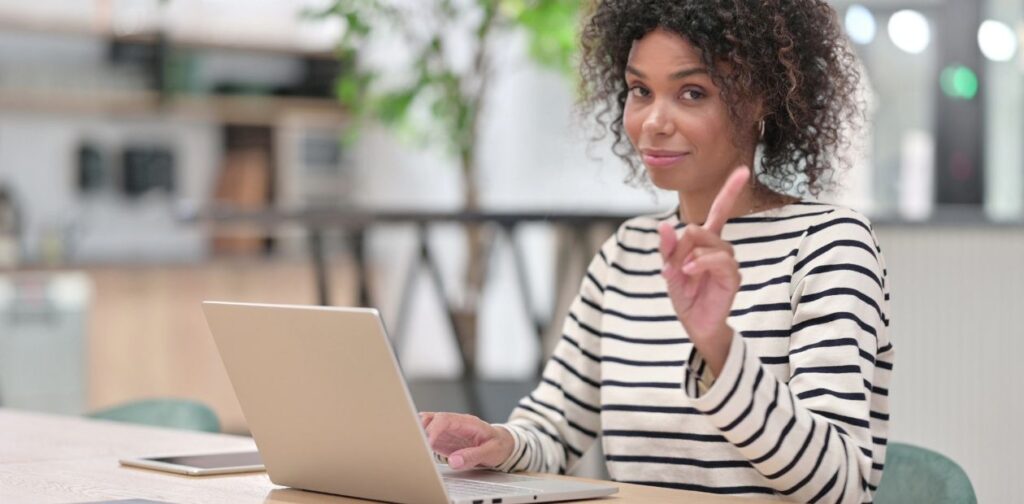 In this episode of the No Guilt Mom podcast, you'll learn:
That the way our roles as parent and worker bump up against each other is actually a gift, and social science can help us take better advantage of it.
Tools that can give you back control over how your emotions and the stress of being a working parent.
Being clear on your values, your why, and what's important to you, can help transcend discomforts and live more in line with your values.
The answer isn't to have nothing on your to-do list but to be realistic about what makes sense to get done and what not to get done today.
Resources we shared in this episode:
Balance VIP – Are you stressed out, feeling like you're doing it all on your own? Through personal coaching and accountability, you will break through your overwhelm and follow through with your goals to be the happy mom you were meant to be In this exclusive coaching program for women!
Work, Parent, Thrive: 12 Science-Backed Strategies to Ditch Guilt, Manage Overwhelm, and Grow Connection (When Everything Feels Like Too Much) by Yael Schonbrun
Doing Less Is Hard, Especially When We're Overwhelmed (article in Behavioral Scientist)
Four Thousand Weeks: Time Management for Mortals by Oliver Burkeman
Subtract: The Untapped Science of Less by Leidy Klotz
Psychologists Off the Clock Podcast – A Psychology Podcast About the Science and Practice of Living Well
No Guilt Mom YouTube Channel – Check us out and subscribe to be notified every time we have new videos added for parents and kids!
Download the episode transcripts here.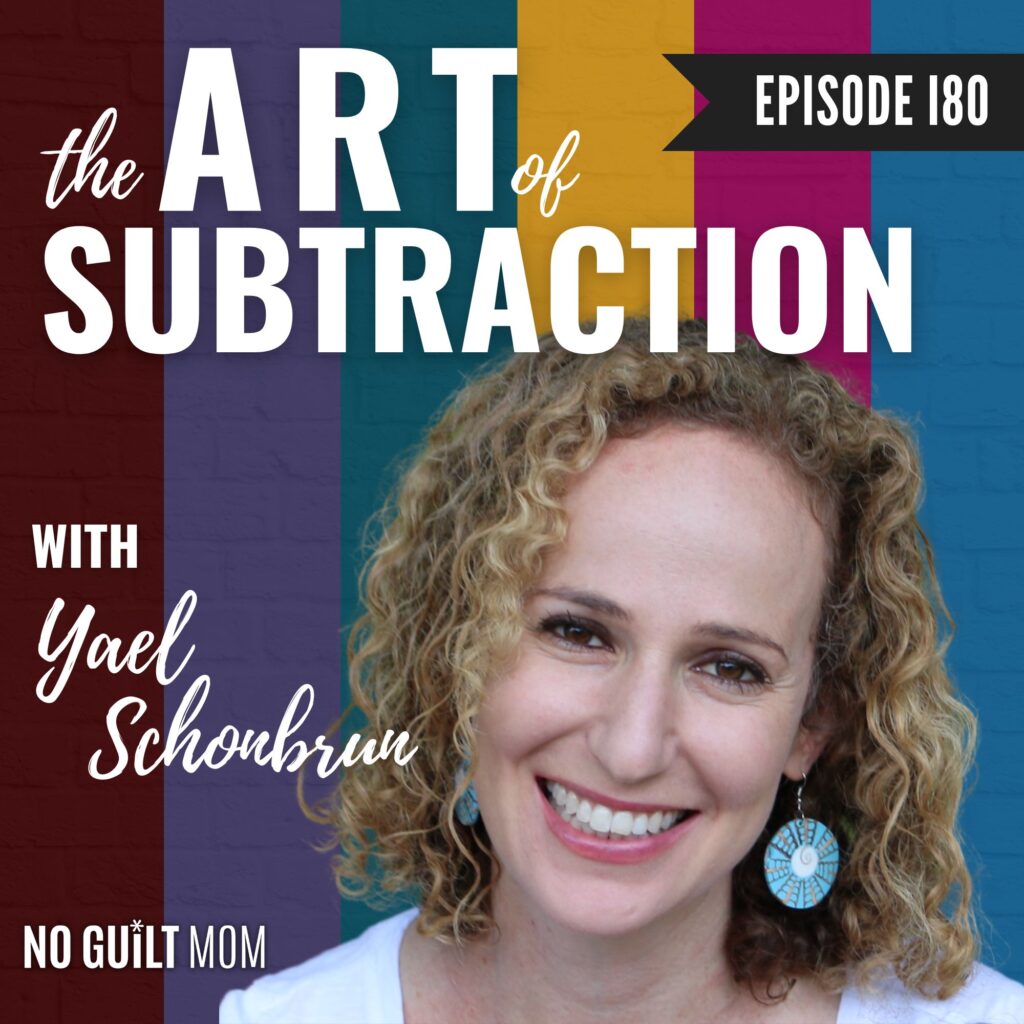 Don't forget to Rate & Review the podcast!
We'd love to hear your thoughts on the podcast! If you could take a moment to Rate & Review the No Guilt Mom Podcast on Apple here we'd be so grateful! Not sure how? We've got you covered! Check out this short video we made to show you how to leave a review.
Listen on Spotify? You can rate us there too!
Check out our latest podcast episodes:
Title:
Podcast Episode 180: The Art of Subtraction with Yael Schonbrun, PhD
Mentions:
Mental Helth, mommy burnout, overhwlem, work-life balance, Yael Schonbrun
Keywords:
stop feeling overwhelmed and burned out
Last Updated:
April 17, 2023