Podcast Episode 177: Why We Need to Stop Shaming Moms About Their Kids and Phones
Our children are growing up in a world where technology is becoming increasingly commonplace. And the idea of when to introduce your child to that technology in the form of their own phone can be downright scary. But sometimes not for the reason you think. Sometimes that fear comes from the notion that you (as a mom) will be judged and shamed for giving your child a phone.
And let's be honest…that's pretty messed up.
There are so many difficult decisions parents have to make every day, and the one about giving your child a phone shouldn't bring anxiety and nasty comments from others.
In this podcast episode, we'll be talking frankly about why we need to stop shaming one another and start supporting each other as moms while we are all doing our best to raise our kids with education, experience, and problem-solving skills to they can feel empowered and be responsible with technology going forward.
Let's give our kids the skills they need to thrive in a digital world.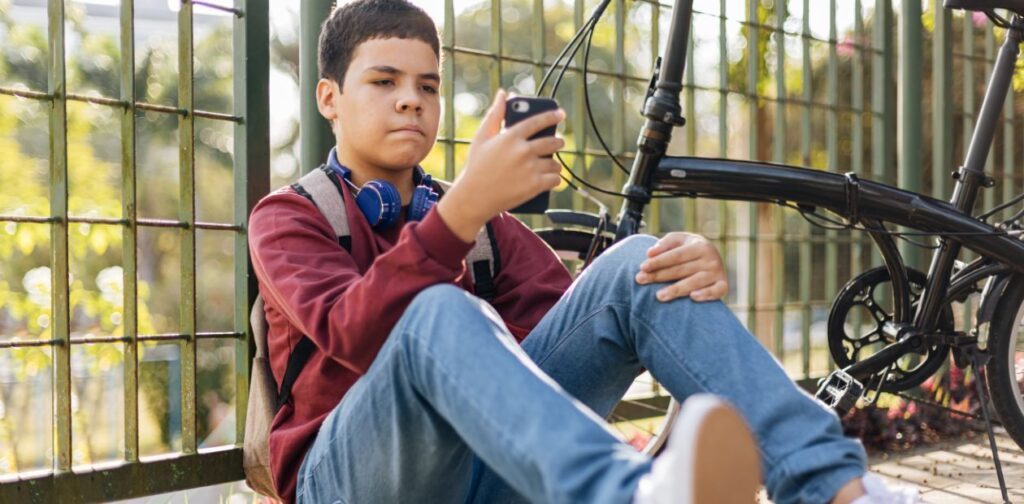 In this episode of the No Guilt Mom podcast you'll learn:
Why JoAnn decided to give her son a phone
Why it's so important to teach your kids about how to use technology
Why education is better than monitoring alone
Why we need to support each other as moms and stop judging and shaming others
Resources We Shared In This Episode:
Balance VIP– Are you stressed out, feeling like you're doing it all on your own? Through personal coaching and accountability, you will break through your overwhelm and follow through with your goals to be the happy mom you were meant to be In this exclusive coaching program for women!
No Guilt Mom Podcast Episode 170 Do you Parent Through Fear?
No Guilt Mom Podcast Episode 149 How to tackle screentime this school year with Devorah Heitner
No Guilt Mom Podcast Episode 109 Listener Questions #3 Screentime Solutions
No Guilt Mom Podcast Episode 81 Screentime- how to handle it?
No Guilt Mom YouTube Channel Check us out and subscribe to be notified every time we have new videos added for parents and kids!
Download the transcripts HERE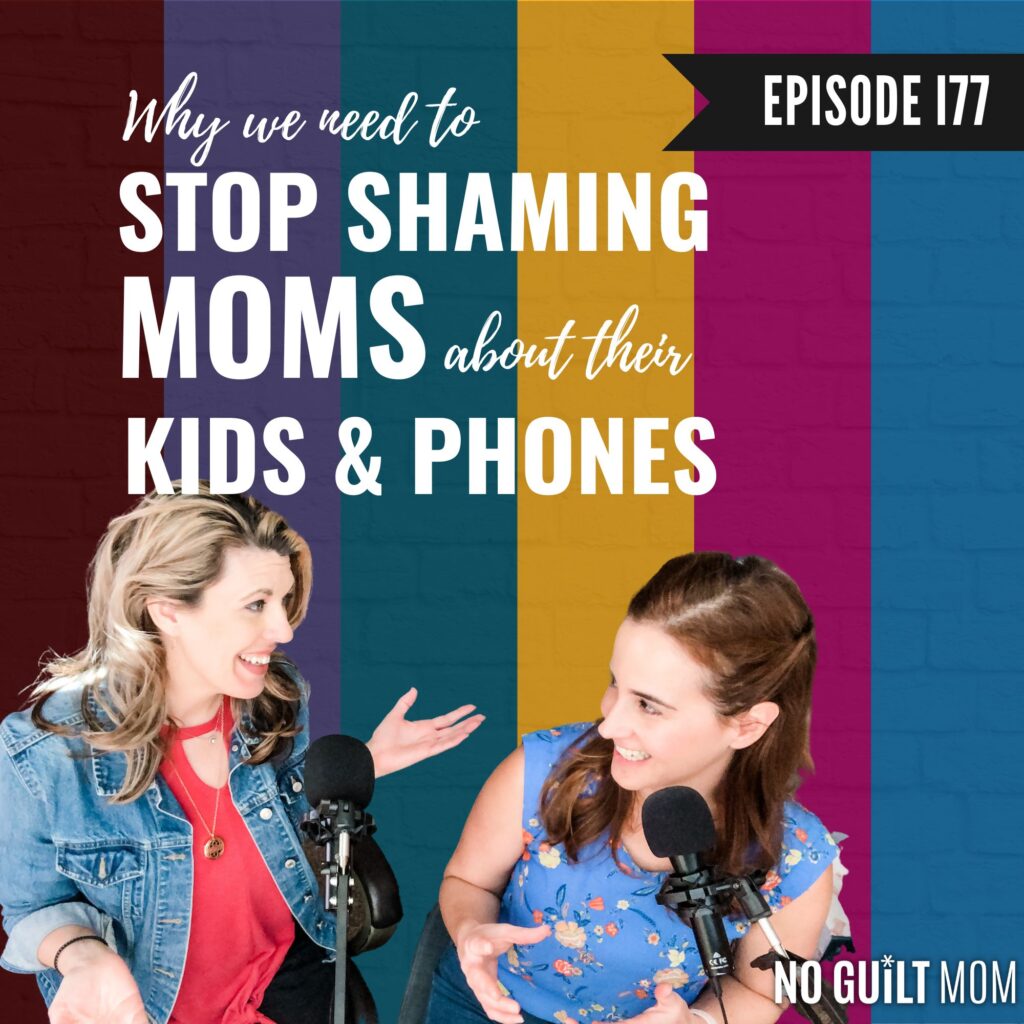 Don't forget to Rate & Review the podcast!
We'd love to hear your thoughts on the podcast! If you could take a moment to Rate & Review the No Guilt Mom Podcast on Apple here we'd be so grateful! Not sure how to do it? We got you covered! Check out this short video we made to show you how to leave a review.
Listen on Spotify? You can rate us there too!
Check out our latest podcast episodes:
Title:
Podcast Episode 177: Why We Need to Stop Shaming Moms About Their Kids and Phones
Mentions:
digital parenting, family, mom life, parenting, parenting tips, screen time
Keywords:
fear of shaming from other parents
Last Updated:
October 3, 2023