It's the end of the day.  You're tired.  The kids are screaming.  You need ideas for easy weeknight meals.  Here you go.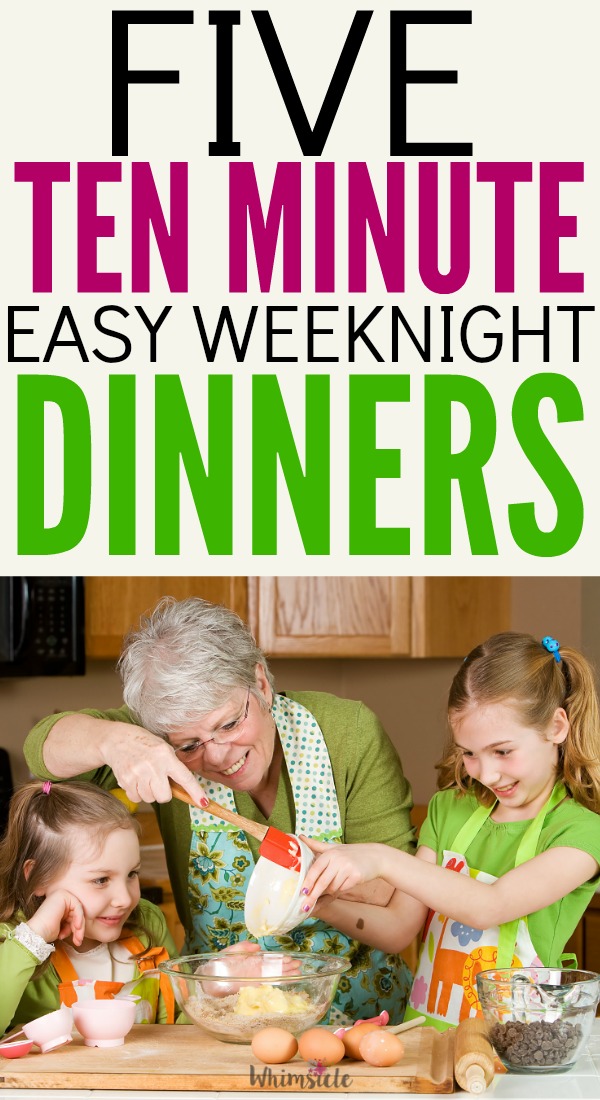 Dinner time.
Does that phrase make your stomach sink a little?  It does mine.
Sometimes, cooking dinner is the greatest test of my patience and will as a parent.  Judging my kids' moods during dinner time is like playing Russian roulette.  Can you relate?
I can plan perfectly and we can have the most sublime afternoon when all of sudden my son and daughter start fighting.. out of nowhere!
What was a calm and peaceful house turns into a yelling, screaming, and crying mess.
And then I have to cook dinner?!?  No, that's totally not happening.
We need a backup plan for afternoons like this.  But it can't just  be Mac and cheese.  We need plan variety because let's be realistic.  This craziness is more the norm than the anomaly.  Right?
I have the backup plan for us.
But first, if you want to take the headache out of meal planning all together, I have something just for you.  Imagine never having to plan your weekly menu again!  No, REALLY!
These FREE menu plans:
use few ingredients
each meal takes 20 minutes or less to prepare
each week comes with it's own weekly shopping list!
Grab this right now before you read any further.  They'll be waiting in your inbox after you finish this post.
Got them?  Yes!!
Now, these insanely easy weeknight meals all take less than 10 minutes to make and are all nutritionally balanced.