7 Facts You Didn't Know About Recess [Infographic]
Recess. Remember recess?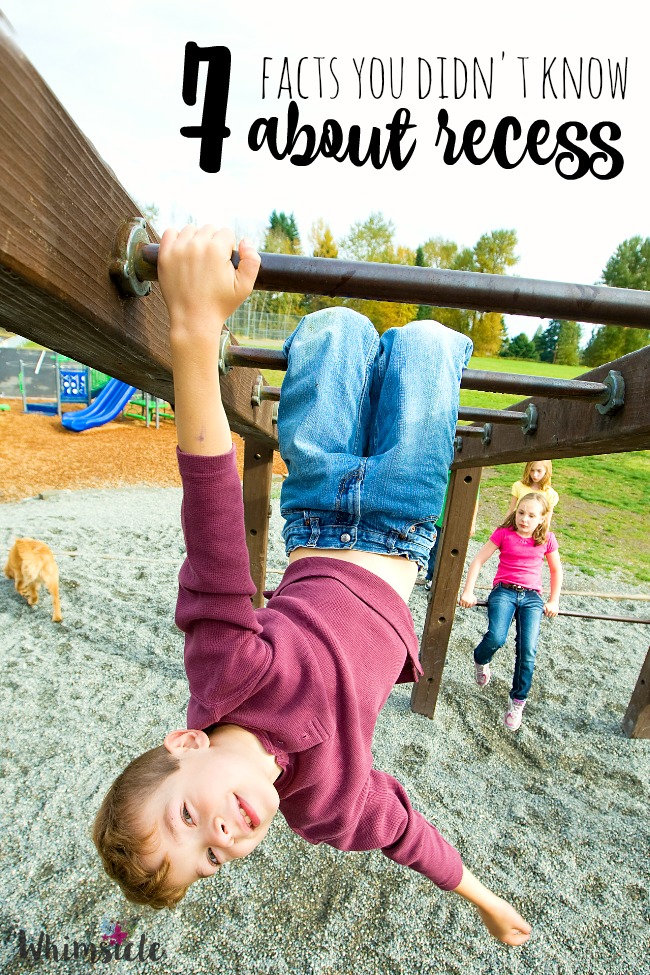 As soon as recess time hit, I ran to the playground and climbed on top of the big tunnel that sat in the corner. From there I could survey the whole schoolyard and chat with my friends… away from the boys. The boys were our enemy in second grade. They always tried to chase us or listen in on our conversations.
I then climbed to the top of the monkey bars, hooked my legs through and hung upside down. I stayed there like a little possum, perfectly content to view the world upside-down for a little while.
Recess was when I got to do what I wanted when I wanted. It was my break.
My daughter is seven years old and only has 15 minutes a day to play outside at school. It's not enough. She comes home moody and tired. The other day when she sat down to start her homework, her little brother tried to steal her pencil. That one little move sent her into full blown tears.
My baby is worn out.
In this era of testing, there simply isn't enough time for recess.
When I was a fifth-grade teacher I (gulp) took away recess regularly. I get the reasons.
When a student forgot to do his homework, recess was the time he completed it.
When a student wasted class time talking with her friends instead of finishing the math assignment, recess became the time to make it up.
A big part of my evaluations were based on how students performed on the yearly state test as well as monthly benchmarks. My job became to make sure my students did well. Instead of raising and educating the whole child, I devoted most of my mental energy to two subjects: math and language arts. The two subjects that students tested in.
If I was a teacher now, I would not take away recess.
Now, as a parent, I see how desperately my daughter needs more time to simply be a kid. How she needs that mental break to explore and discover and JUST HAVE FUN.
We have a ton of room for improvement in our schools. I'm not talking academics. I'm talking about raising people who love education, who learn how to balance their lives and know how to cooperate with others without supervision.
We need more recess. We need more play.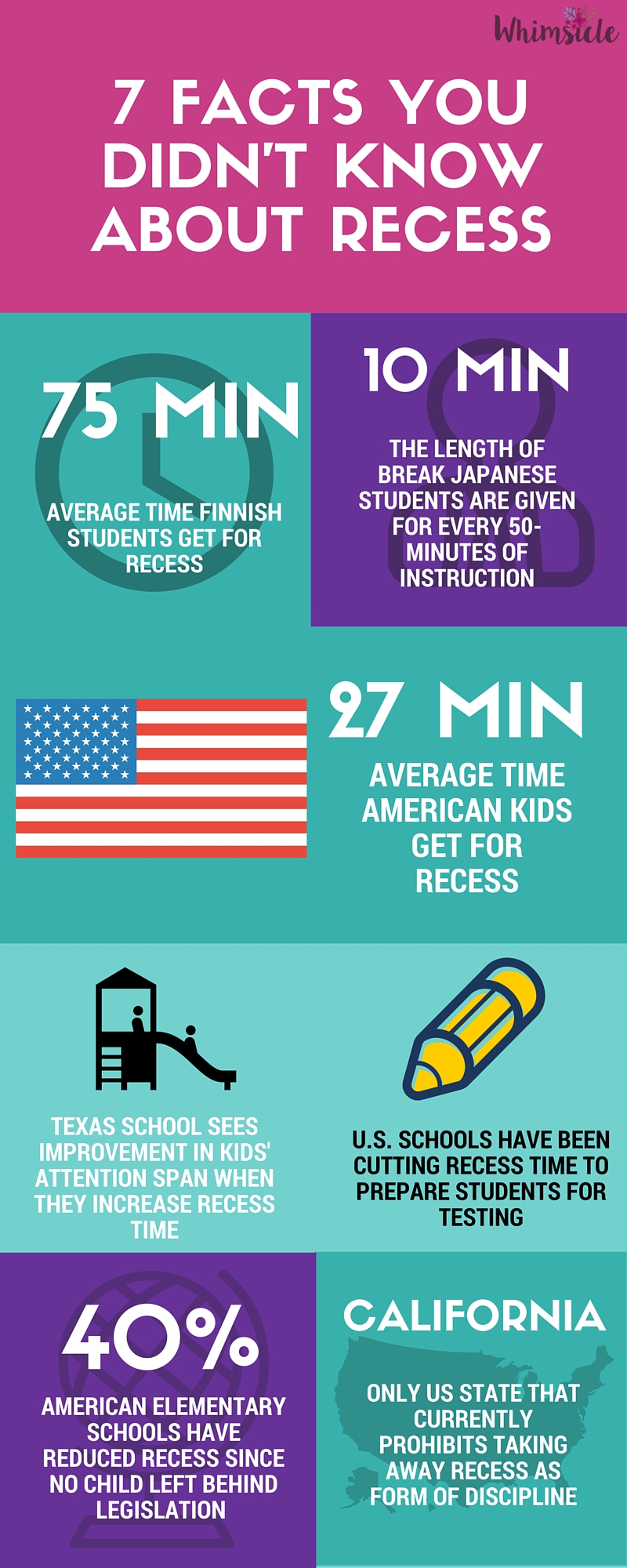 One little note about the average recess being 27 minutes for American children. Many schools in Arizona say they give children 30 minutes recess a day and technically that is true. However, there is only one recess of 15 minutes built into my daughter's school schedule. That is because the other 15 minutes is counted between the time the school gates open in the morning to the first bell. If she isn't inside the gates 15-minutes before school starts, her recess time is cut in half.
Check your school. We as parents have a tremendous amount of say as to how schools are run. If you want more recess, submit a request to your school's site councils, email the principal or write to the superintendent.
References:
The U.S. recess predicament: Extraordinary photos of what we can learn from play in other parts of the world (Washington Post)
The Crucial Role of Recess in School (American Academy of Pediatrics)
Texas School Triples Recess Time And Sees Immediate Positive Results In Kids (Scary Mommy)
As Schools Cut Recess, Kids' Learning Will Suffer, Experts Say (Live Science)
Recess Across the United States (Recess Facts)
Title:
7 Facts You Didn't Know About Recess [Infographic]
Last Updated:
March 8, 2017