Out of the many back to school essentials, giving back to the school is one YOU want to consider this year.
If you work full time or have little ones at home, volunteering during the school day isn't an option. How can you support the school?
Here are three ways that you can make a BIG impact!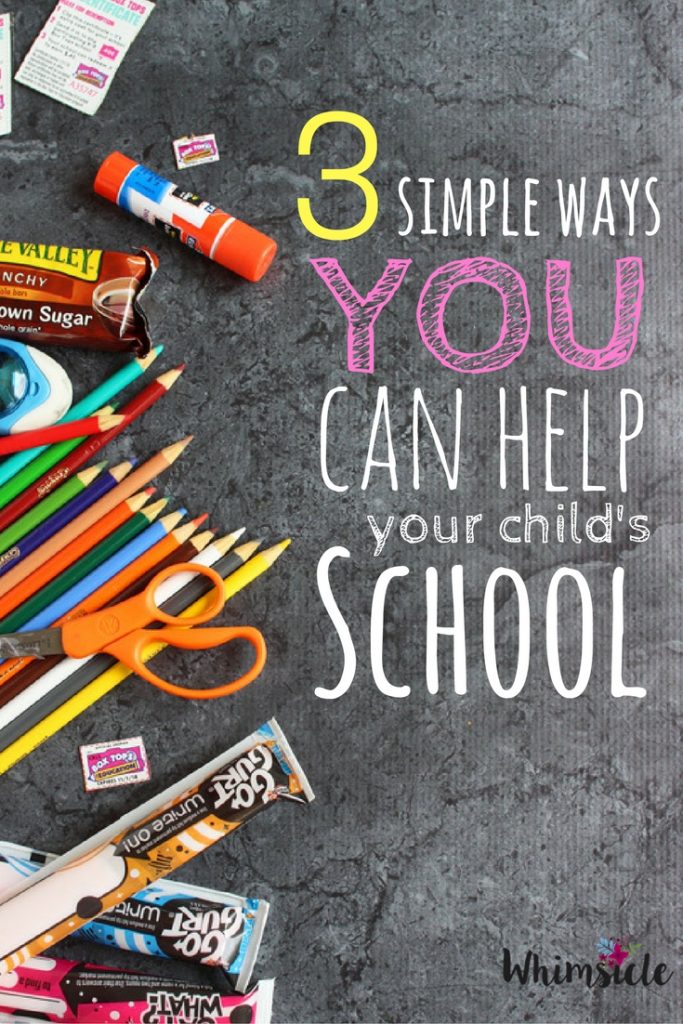 When I was a first year teacher, I entered a classroom mid-year at a school serving families with very low-income. Most of the families didn't speak English and were working 2-3 jobs to support themselves.
Parents wanted to give, but lacked the funds as well as time to do so.
In addition, many of the students were 2-3 grade levels behind.
On my first day, I walked into an empty classroom.
Sure, there were desks, textbooks, and a whiteboard, but nothing else.
No notebooks.
No pencils.
No dry-erase markers for the board.
So I did like most teachers do. I went shopping.
I spent over $200 making sure my students had the supplies that they needed to learn.
Is my story unique? No. Our schools desperately need our help when it comes to supplies for the classroom. Most US schools are underfunded, teachers underpaid and overworked.
Every school can benefit from more money and more help.
Here's how to help your child's school if you don't have a schedule that allows you to volunteer:
Collect Box Tops
My daughter attends a school completely opposite of my first teaching experience.
Parents don't even have a school supply list because every pencil, notebook, folder and pencil box is provided for the students.
To make education available to all, it's really how it should be.
Teachers have a decent budget allotted to provide school supplies for their classrooms AND our Parent-Teacher Organization is the biggest fundraising machine I've ever seen.
One of their go-to funding sources has been box tops. Each Box Top for Education clipped means 10 cents for your school. (Psssst… here's how to get five times that!)
Last school year, the PTO raised $2500 from box tops ALONE!
If your school collects box tops, start clipping and sending them in with your child. You can find Box Tops for Education on products you already buy. There are probably a few box tops sitting right now in your cupboard!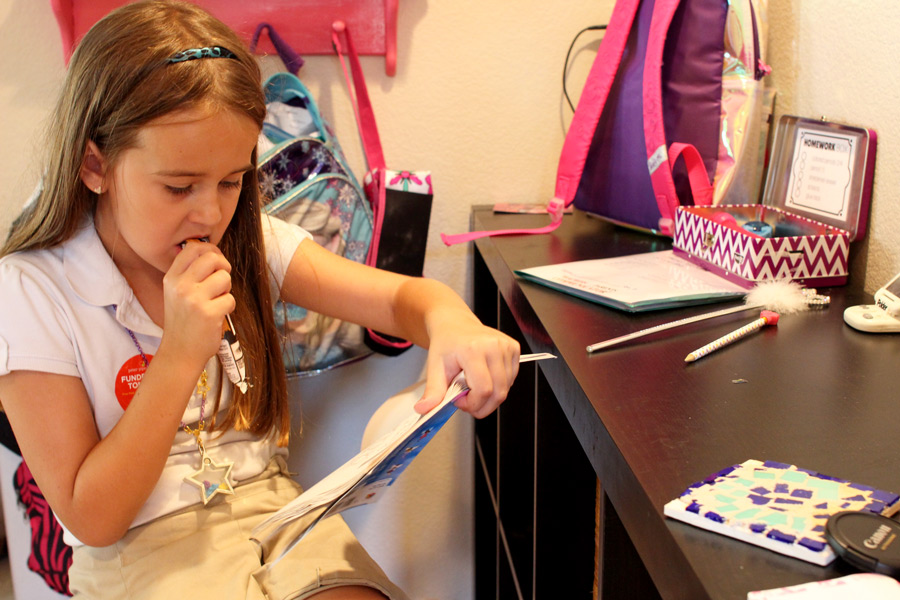 There were 5 box tops on that GO-GURT™ my daughter is eating.
To increase your box top impact, Walmart has products that offer five box tops with every purchase. FIVE! Just look for these specially marked items.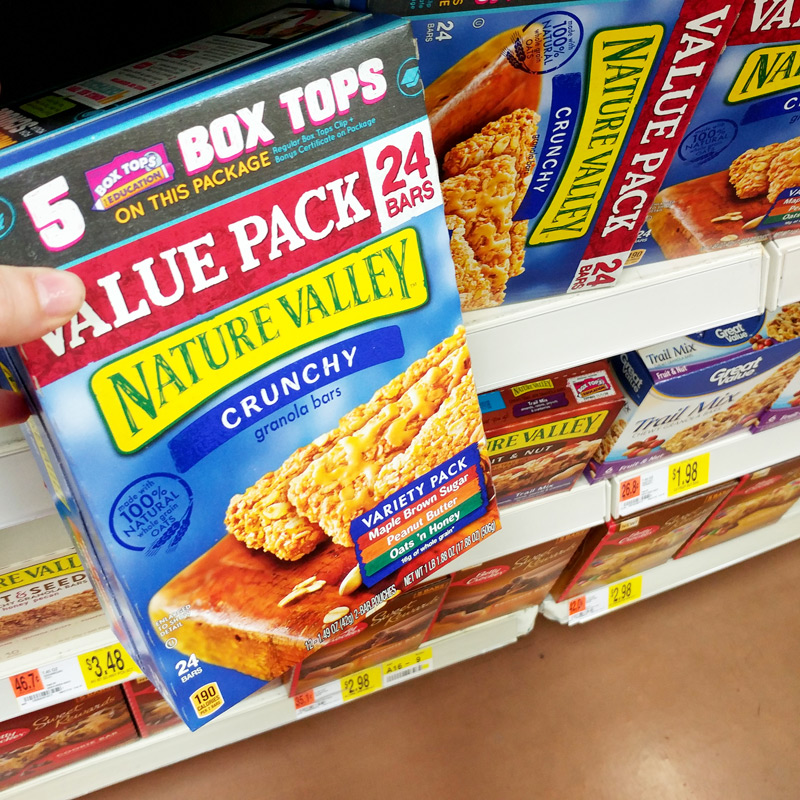 Check out this list so you can plan your shopping trip and know what to stock up on:

Give Supplies Off the Wish List
Every classroom needs a little bit extra – whether it's tissue boxes, dry erase markers or hand sanitizer. Many teachers publish wish lists with these needs in back to school packets or on the class website.
Stock up on these and deliver them to the classroom. Here's a pretty way to package them.
Find jobs you can do from home
Teachers usually work far beyond school hours on tasks that can easily be done by parent volunteers. Offer to help your child's teacher by
separating book order pamphlets (This took me forever as a teacher!)
stapling activity packets for a school break
Coordinating snacks for testing weeks
Cutting for the younger grades
Preparing bulletin boards for the classroom
Organizing supplies for class activities (particularly ones that involve lots of cutting)
The Parent Teacher Association also has volunteer jobs that you may be able to do from home. For example, all those box tops need to be counted and affixed to forms. That is the perfect job that can be done any time from home.
And don't forget to contribute to the box top stash yourself by picking up these products from Walmart.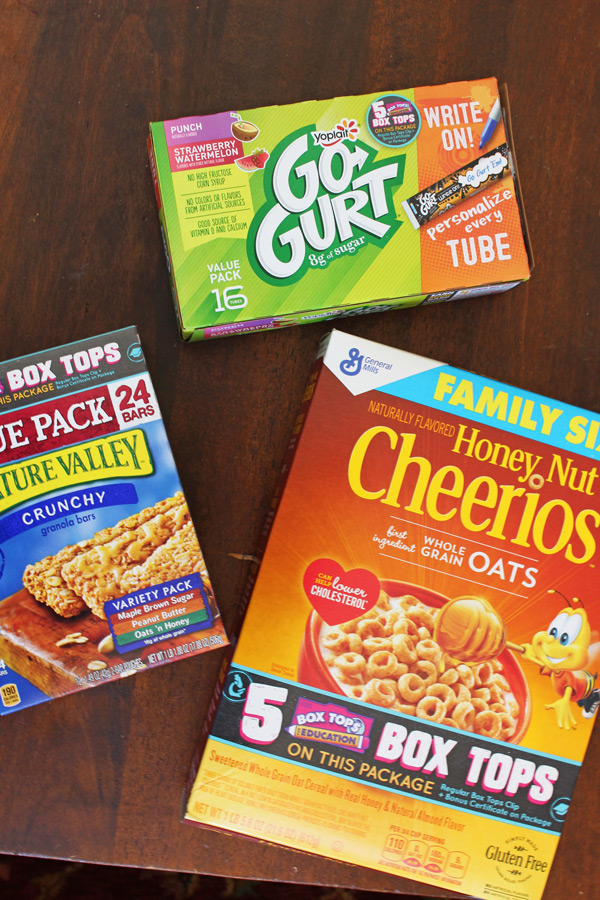 5 BOX Tops per product! 5!!

Even though you aren't available during school hours, you are still an incredibly valuable part of the school community. I would have greatly appreciated this level of support from parents when I was a classroom teacher. It would have made my job in the classroom easier because it would have freed my time to focus on planning lessons and improving student achievement.
We want our teachers focused on how to take our kids to the next level and not where she or he will get supplies.