This is a sponsored conversation written by me on behalf of CenturyLink. The opinions and text are all mine.
Motivating kids about school can be rough – especially if they've already told you that they hate it. As a parent, it's difficult to know exactly what you can do at home. These 5 powerful methods will increase your child's motivation to achieve. While you take care of the home front, CenturyLink is helping teachers improve student learning in the classroom through the Phoenix Teachers and Technology program. I'll show you how.

Elijah was the boy constantly in trouble. He was a 12-year-old who acted out, cracked jokes, and did anything and everything to take the focus off academics. Why? Oh, he told me why. Because he hated school. I didn't blame him. He came into my class in March, making it his third school for his fifth grade year. When my student teacher and I asked him to read during silent reading, he picked a large, confrontational fight. "I don't want to read. This book is boring." Then came our breakthrough. I kept him in for lunch recess. Immediately, he thought he was in trouble, but really I just wanted to talk. We talked about the schools he came from, how he hated reading because he was never good at it, and how he thought school was boring. Maybe your child isn't quite as aggressive as Elijah, however, every time you ask your child to do homework or try harder in class you're met with groans and tons of pushback. How do we motivate our kids when they don't seem to enjoy the classroom?
Motivating kids to do well in school
As a teacher, I had a difficult time empathizing with students like Elijah about school. Our experiences didn't quite match up. For his family, education was not the priority, survival was. However, my dad was the computer science teacher at my high school and education was IT in my house. In preparation for college applications and scholarships, my parents expected me to bring home only A's and B's in high school. In fact, during one particularly painful learning moment, they made me quit my beloved extracurricular activity, Odyssey of the Mind, because I brought home a C in Freshman English – right after my team placed at regionals and were advancing to the state finals. I never got a C again. And although I hated it at the time, that experience illustrated two things:
I am EXPECTED to do better.
I am CAPABLE of doing better.
Because of that, I realized I could learn and accomplish more than I thought. That's the power of education. And that's what our kids need to feel too. CenturyLink has long supported education and technology that challenges kids and creates high expectations by supporting several educational initiatives in Arizona. For those of you outside Arizona, CenturyLink supports communities across the state by providing reliable internet service to businesses, schools and homes. This May, CenturyLink will be providing grants worth more than $124,000 to 27 teachers across Arizona in support of enhancing the innovative use of technology in their classrooms. Pretty cool. Technology can work wonders to turn an unmotivated student around.
Here are five powerful ways you can motivate your kids to do better in the classroom.
Give them purpose
Many kids who dread the classroom simply don't see the purpose in education. "Why do I need to learn this?" "What's the point of this?" The typical answer of, "You just do," doesn't work. Your child may have lost his or her purpose in learning. But how do you, as a parent, change this? You can:
Show the value of math by helping them figure out change while shopping.
Show how clear writing helps you get your message across when composing an email
Explain using fractions when baking
Talk about your work and what knowledge you use to get it done.
Let them play with the computer
Oh, this is the hardest for us parents – particularly those of us who tend to be a bit "tech-phobic." Hard truth: "being bad with technology" doesn't exist. You don't have an innate inaptitude for anything electronic, I promise you that. But, often applications and programs don't perform as expected. That's a good thing – especially for kids. It creates an opportunity to flex their problem solving muscles to figure out exactly what's wrong. Also, I promise that unless they throw your computer out the window or spill a large mug of root beer on the keyboard, your child won't break your device.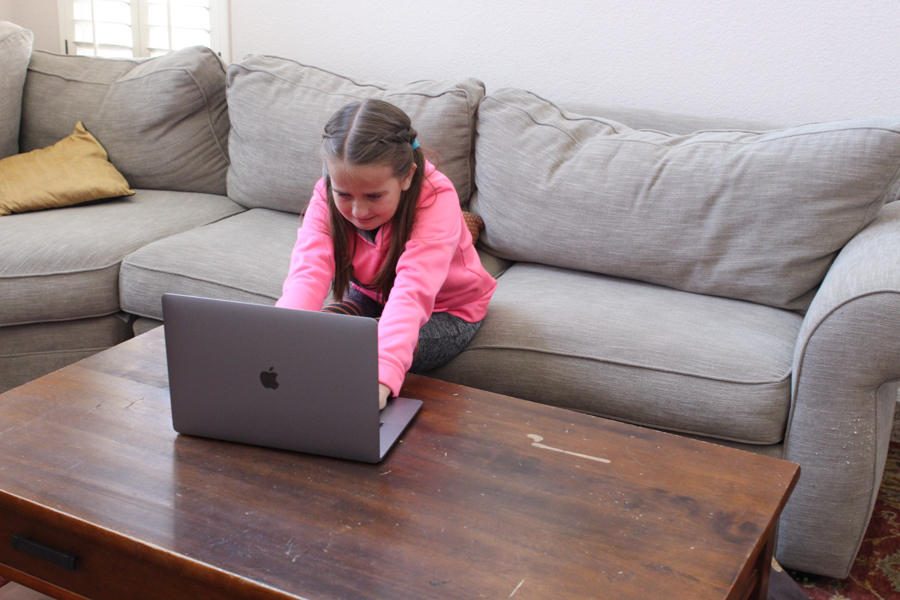 My daughter recently mastered the art of a creating a slide presentation. We didn't give her any help except answering a few questions about features that might be difficult to find. Everything else she figured out by herself. She now has confidence about her presentation abilities because she was allowed to play, problem solve, and persevere.
Stretch their reading
I'm not talking about upping their reading level. Rather, expose your child to different types of materials. Do they only ready "Cupcake Diaries" and "Captain Underpants"? Flip the focus to non-fiction by picking up a book about navigating friendships or the history of comic books. Something related but a different genre to explore.
Show them the world
Whenever you have the opportunity, show them how the world relates to the classroom. I recently chaperoned my daughter's 4th grade field trip to the Grand Canyon.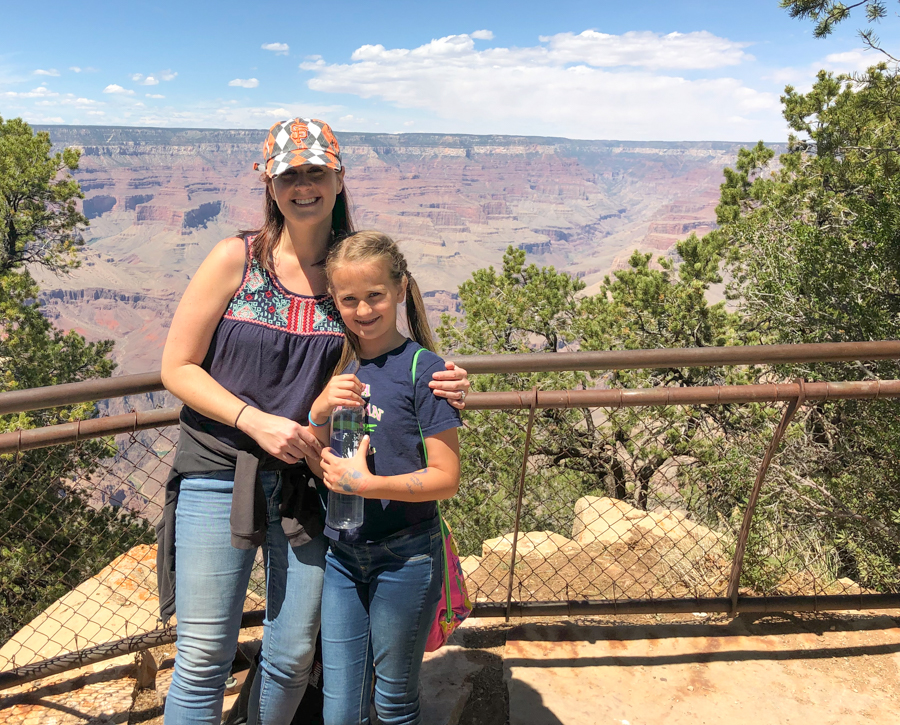 And by recently, I mean yesterday. 4 hour drive up, 6 hours at the Canyon, 4 hour drive back. To say I'm exhausted would be an understatement, but the trip was totally worth it and created this renewed interest in Geology and Natural History in so many of the kids – as well as me. In fact, I wondered why this part of the Grand Canyon appears green.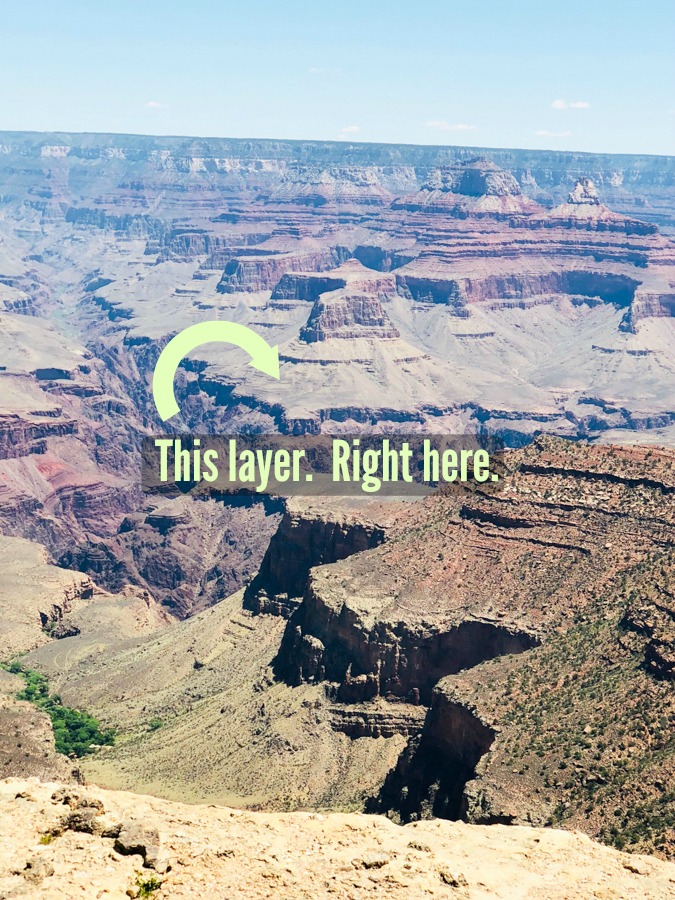 Trilobite poop. I'm not kidding. Experiences like these stir up interest for all things STEM (Science, Technology, Engineering and Math) when kids return to the classroom. What motivates you more than seeing something out in the world and wondering WHY it's that way? That is one of the reasons why CenturyLink believes (and is a leader in) championing STEM education and the technology that fuels learning by supporting many Arizona initiatives such as:
Teachers & Technology grants
STEM excellence awards
And more.
Through these initiatives, your child's teachers get the resources they need to fully engage all students in the classroom.
They always need feedback
Challenging kids is only one piece of the puzzle. While we like to praise kids for trying technology, creating presentations and reading – they need more than praise. They need meaningful feedback. Hearing that feedback, using it and then improving their work is a huge motivator and confidence builder. I felt like I hit the jackpot with my daughter and her recent slide presentation. She called me into the office and asked if she could practice her presentation with me.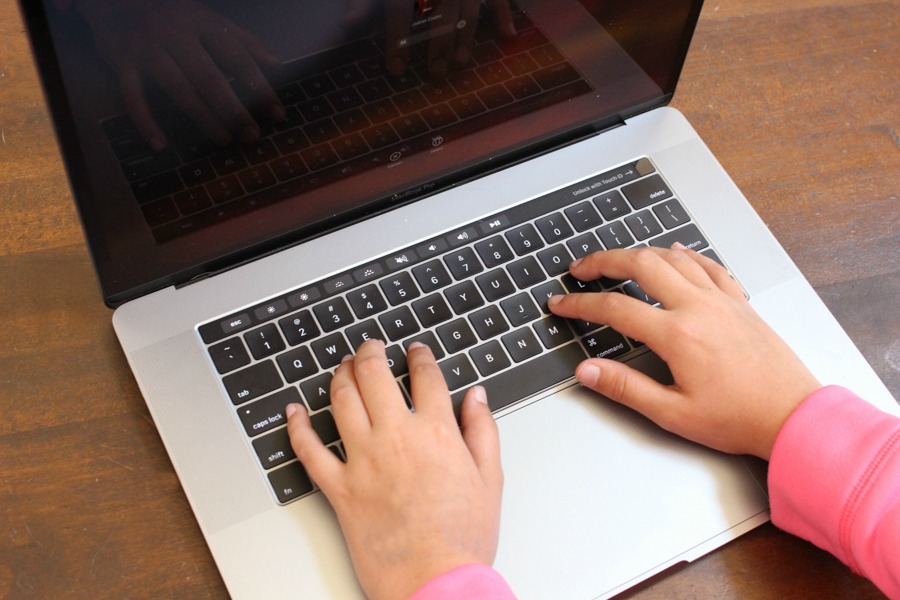 I sat down in our black cushioned chair and watched as she clicked through her slides and delivered what I thought was stellar for her first presentation. Then she paused and asked, "What can I do to make it better?" I nearly fell out of my chair. Like me as a child, she has a hard time taking criticism. She views it as judgement on herself and her abilities instead of just the work. Asking for feedback is a skill that my husband and I have been working on developing in her. So, I gave her feedback and she replied with, "Thanks," then made the changes. Giving feedback shows children that you respect their effort, but you believe they can achieve more.
Creating Internally Motivated Kids
Ultimately, it's a partnership between you and the school that invests your child in his or her education. By using these practices at home, you will create higher expectations and levels of purpose that your child can then put to use in the classroom. CenturyLink, then, supports your child's teachers in giving all students the vital experiences that will strengthen skills and achieve success. Win-win.