This shop has been compensated by Collective Bias, Inc. and its advertiser. All opinions are mine alone. #EggoWaffleBar #CollectiveBias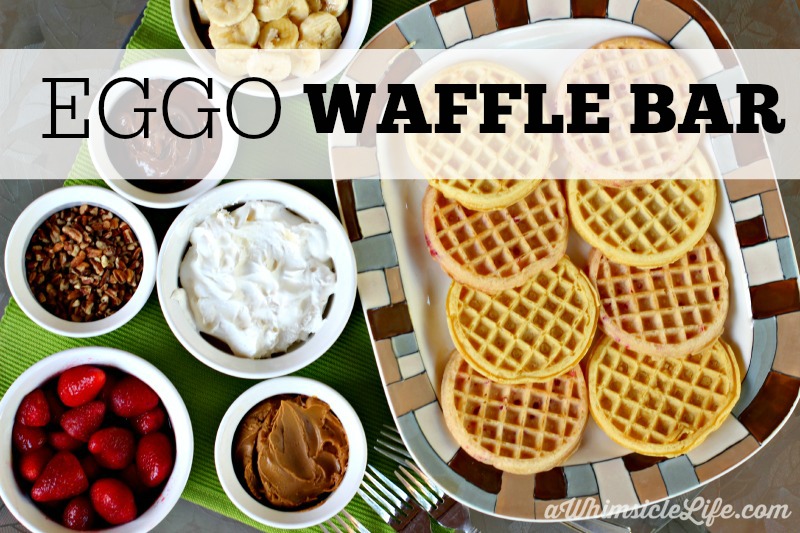 Sunday mornings are the one day of the week where our family isn't rushing to go somewhere. No school. No work. No Saturday morning dance practice. Time to relax. I wish I could say sleep in, but we have a one-year-old and he doesn't know the meaning of the phrase. While I look forward to a decadent weekend breakfast, I often don't have the energy to make one. This is why I found the EGGO Waffle Bar such a brilliant idea.
This past Sunday, I groggily stumbled out of bed. It had been a rough night. My son woke up at midnight so I spent two hours sleeping on the floor of his bedroom. My hand hung through the slats of his crib and I patted his back as he fell back asleep. That only took a few minutes. But I fell asleep there. I made it back to my bed at 2am and then at 4:30am, he woke up again. My husband took this shift. At 6:30am, my hubby was still asleep on my son's floor, but Dude was wide awake and ready for the day. I helped him out of his crib and he squirmed his way onto the floor. He ran back into my room and pointed at our coffee maker, "Ahhhh! Ahhh!" he grunted. He wanted to make Mommy and Daddy coffee to make up for his night of terror. How sweet! At least, I'll keep repeating to myself that this was intentional.
When my daughter woke up, we sauntered downstairs to prepare breakfast. Usually, my daughter has no interest in preparing meals, but this morning was special. All week I told that we would make an EGGO waffle bar. "Whaaat?!?" she exclaimed.
While were at Walmart this past week, she chose the EGGO waffles for our breakfast. My favorites will always be the homestyle, but she loves strawberry, so we picked up a pack of each.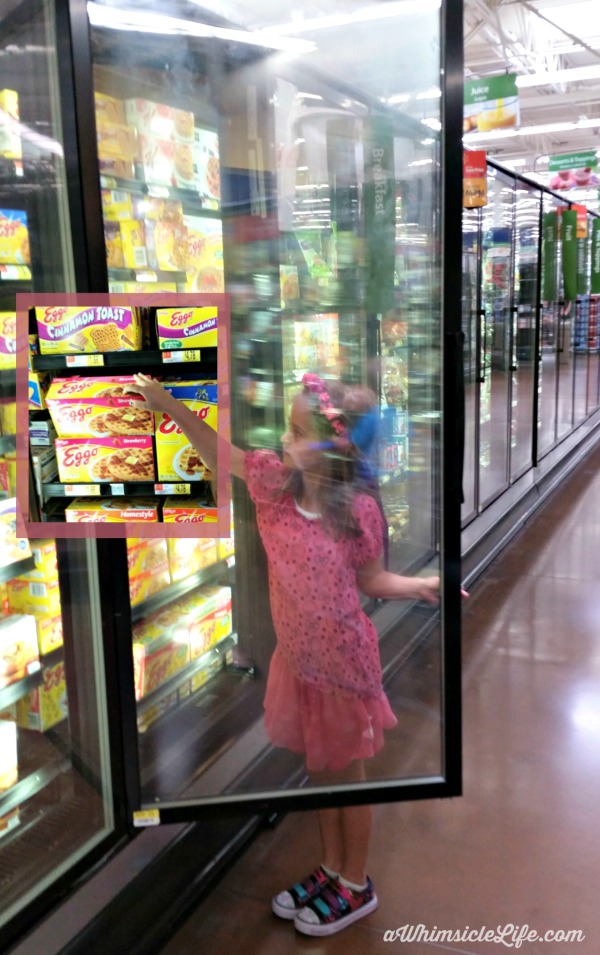 For our breakfast on Sunday, Llama toasted the waffles while I prepared the waffle bar. I am all about simple, and the best thing about this waffle bar was that I could use food I already had on hand.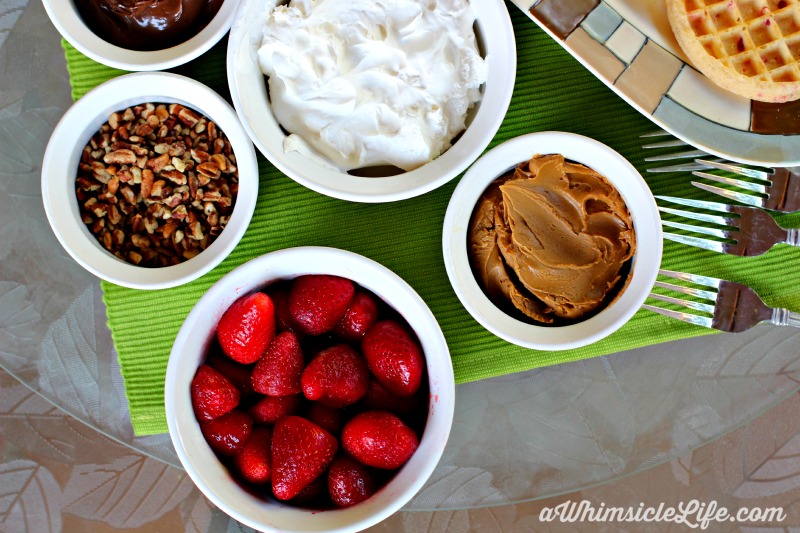 Those gorgeous strawberries are actually frozen strawberries that I found at Walmart. Frozen fruit is one of my favorite waffle toppings because they are already pre-washed and stemmed, you can defrost them in the microwave, and the juice from the fruit soaks into the waffle and creates a fake-out kind of syrup. I also put out cookie butter, frozen whipped topping, chopped pecans, chocolate-hazelnut spread and a few sliced bananas.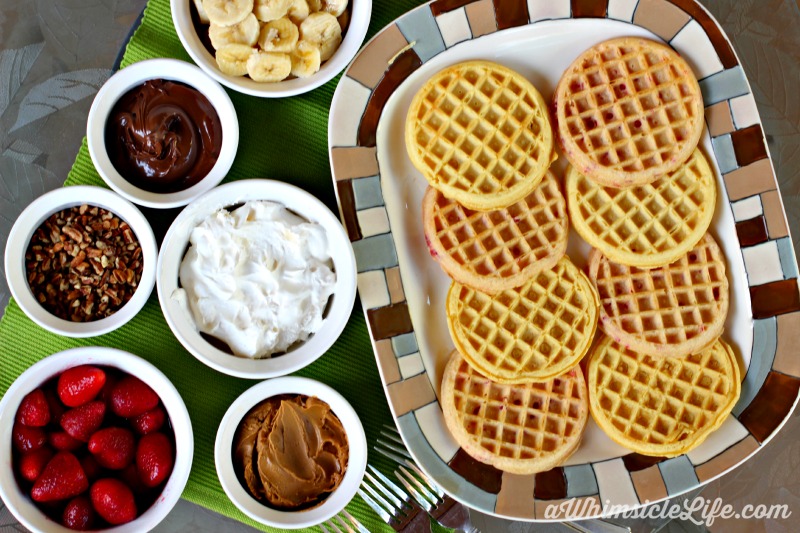 For my waffle, I spread a thin layer of cookie butter, placed a few strawberries and bananas on top, added a dollop of whipped topping and a sprinkle of pecans.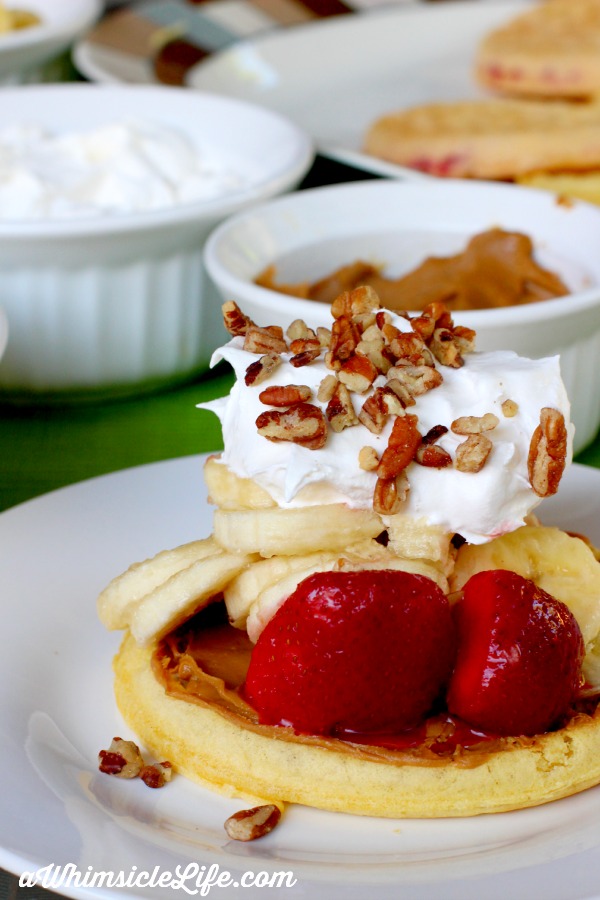 My husband chose a little chocolate hazelnut spread with a few bananas and pecans. My daughter dove straight for the cookie butter and topped hers with a couple of bananas and… rainbow sprinkles! She dug these out of the kitchen cupboard. You can see she followed her daddy's example and folded it up like a taco.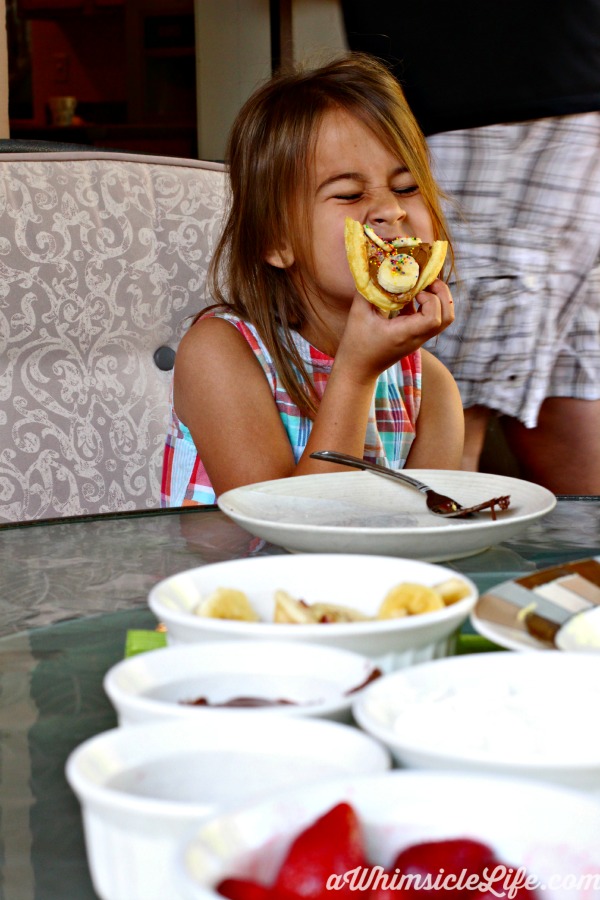 Dude wanted only whipped topping and fruit. Instead of putting it on his taco, he dipped each piece gingerly in the whip and then bit off a piece of strawberry. Deconstructed waffle bar for him.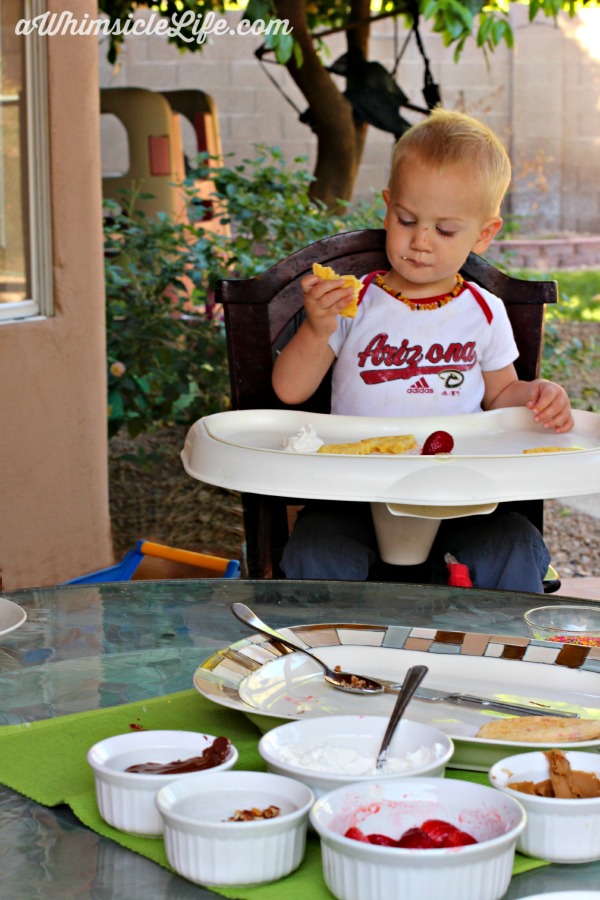 Did Dude give us the perfect breakfast after a night of trouble? Nope. He screamed and fussed during the first 20 minutes of breakfast. Then, he had a huge temper tantrum and we sent him to time out. He wouldn't sit in his high chair until everyone left the table. But he happily ate once his toddler life seemed ok again. Thankfully, waffles in the morning seem to make everyone happy.
What would you put in your EGGO waffle bar?
Pin This!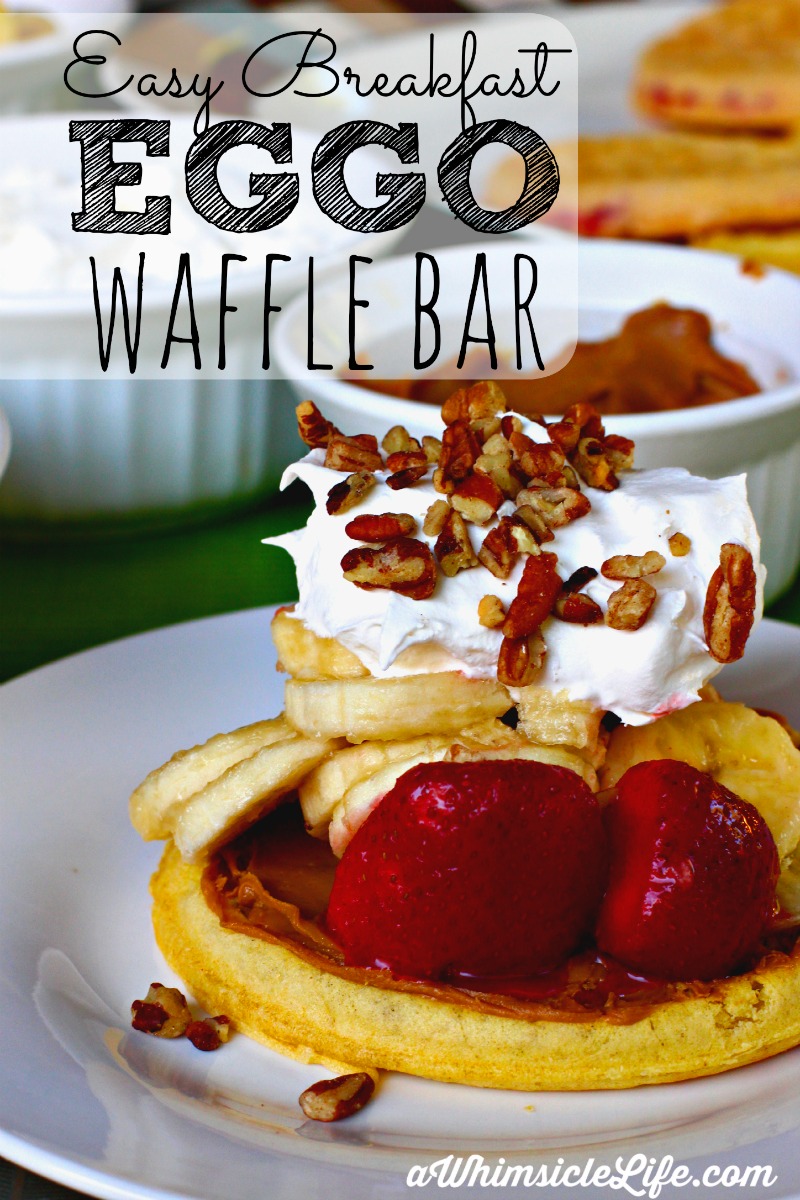 Keywords:
Eggo Waffle Bar
Last Updated:
March 8, 2017