Every Christmas, my Grandma would make a tin of cookies for every single family in her brood. These tins would be stuffed with chocolate chip cookies, butterscotch cookies and lemon bars. I loved all of the cookies, but those lemon bars stand out the most. Tart and sweet, dusted with powdered sugar. Every bit was delicious and a little messy. I could never sneak lemon bars from the cookie tin because the tell-tale signs of powdered sugar would always be on my shirt.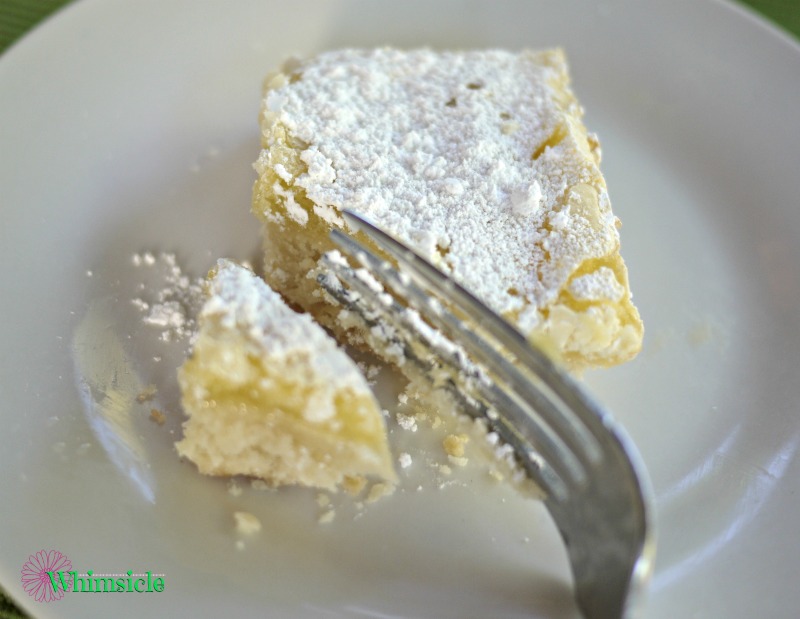 My Grandma passed away in 2005. The picture below was taken 3 years prior during a vacation we took in Alaska.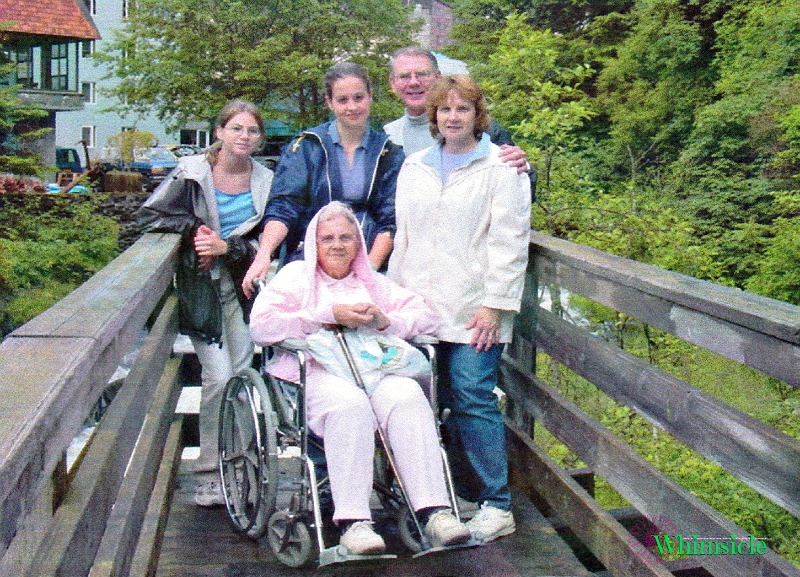 In memory of her, my aunt made a scrapbook for all of us kids of pictures of my Grandma Ann and few of her recipes. Thankfully, this lemon bar recipe was on there! I've made these once before, but they didn't taste right. So this time, I enlisted the help of my mom who guided me through some of the steps.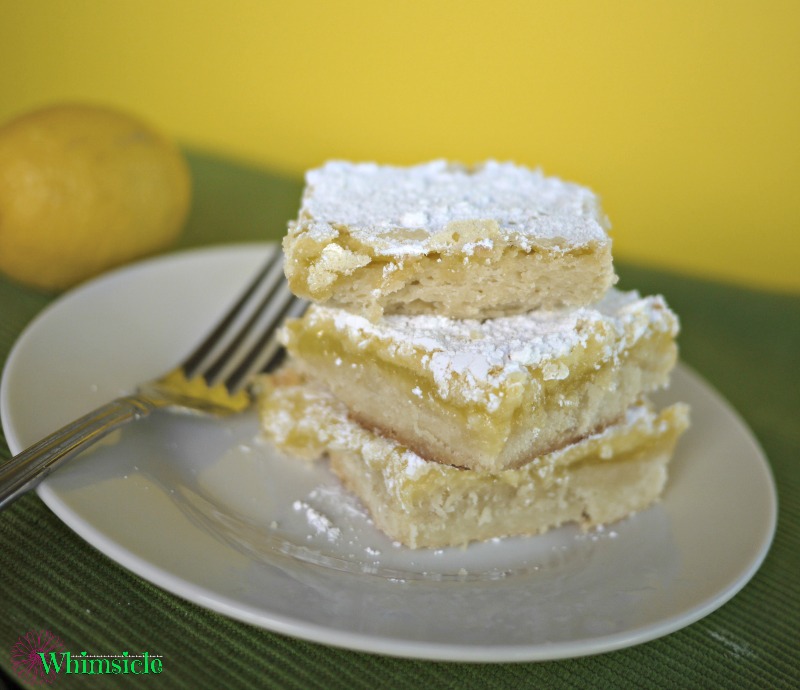 The secret is the butter in the bottom layer. I could not figure out how to incorporate the butter with the dry ingredients in my previous attempt… so, I melted it in the microwave. The resulting crust was heavy. This time, my mom brought the butter to room temperature and cut it into squares. I added these squares, a couple at a time, to the flour mixture. Using a dough blender, I cut the butter in. The resulting mixture was grainy but compacted nicely when pressed into the pan.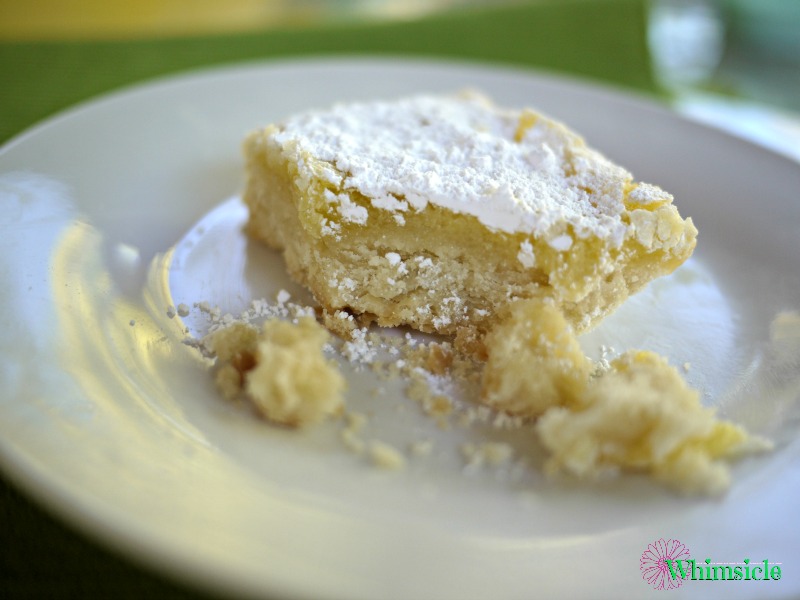 These lemon bars are buttery and perfect for a Christmas cookie gift. I now share my Grandma's recipe for Deluxe Lemon Bars with you!
[yumprint-recipe id='2′]This post is Day 1 of our Countdown to Christmas. Click below to see more amazing holiday recipes, family tradition, crafts and more.