We are always looking for kid friendly restaurants in Phoenix that our kids will like too.  Truly, what is better than breakfast and airplanes?  The Hangar Cafe at the Chandler Airport provides a truly memorable experience that is yummy and unique.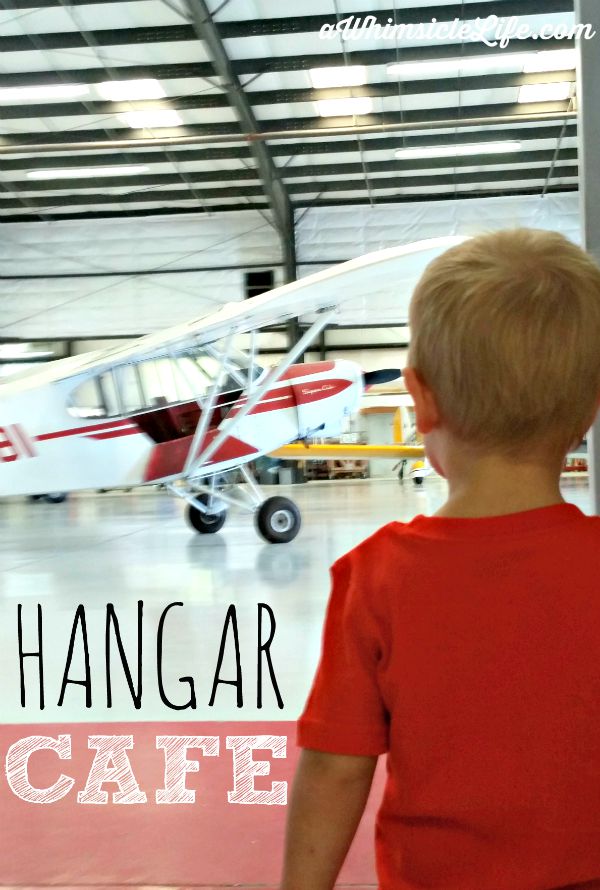 My son loves airplanes.  At 2, he doesn't say many words yet, but when he see an airplane flying across the sky he screams, "PLANE! PLANE!"
For his 2nd birthday, we took him to the Hangar Cafe at Chandler Airport to watch the pilots take off and land as we devoured our breakfast.
Parking
I always feel a little nervous driving to unfamiliar places, particularly airports.  I don't want to be one of those people who neglects to see a sign and then gets reamed out for trespassing into a restricted area.  Visiting the Hangar Cafe made me anxious because I didn't know where to park and I had never been to the Chandler Airport before.  Let me make it easy for you: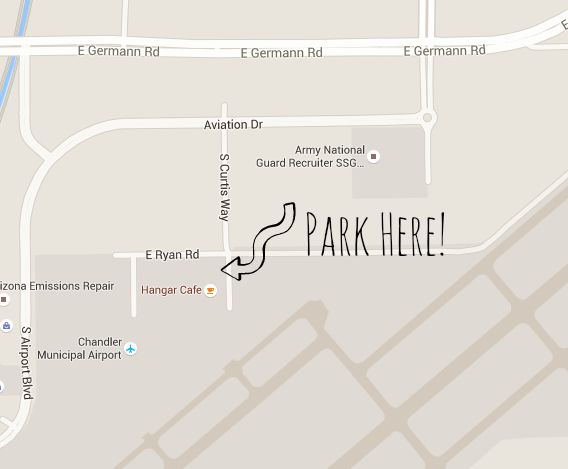 Drive south on Curtis past Ryan.  Yes, there is a fence with a gate but follow the signs through the gate to Hangar Cafe.  There is a ton of parking lining Curtis Way on the west side.
The Experience
Entering the Hangar Cafe is like finding a hidden gem. It's not fancy nor advertised, but those who know truly hold the most amazing secret.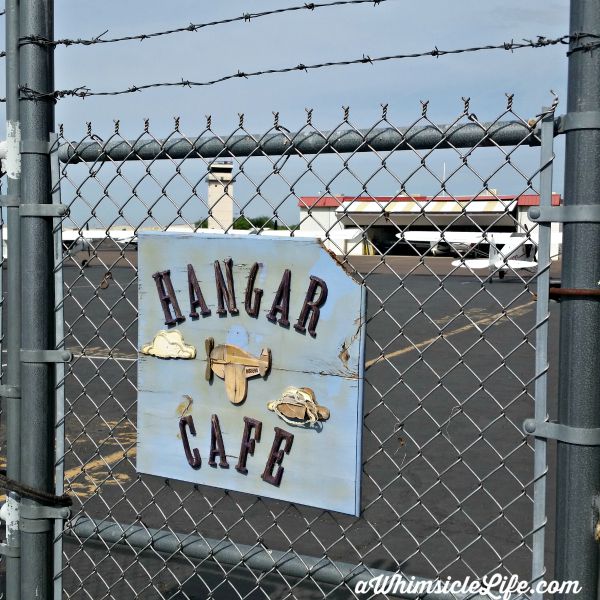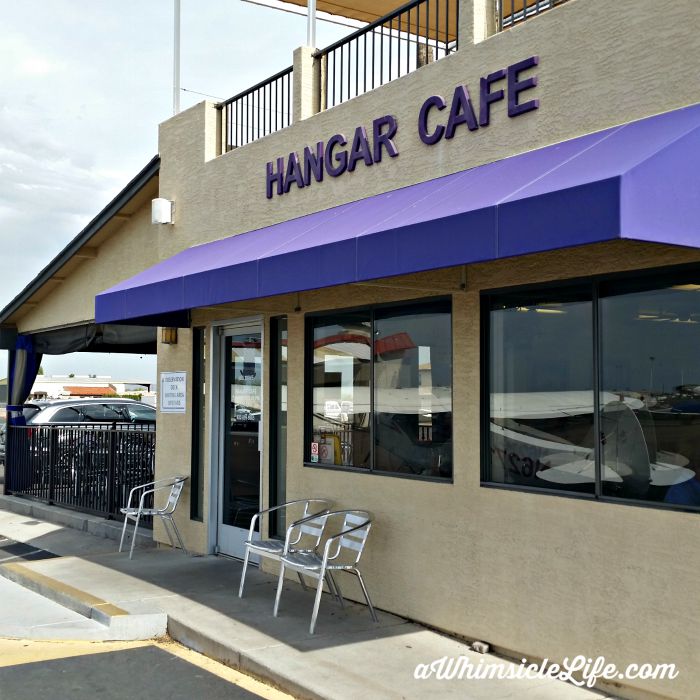 The restaurant is a typical diner inside.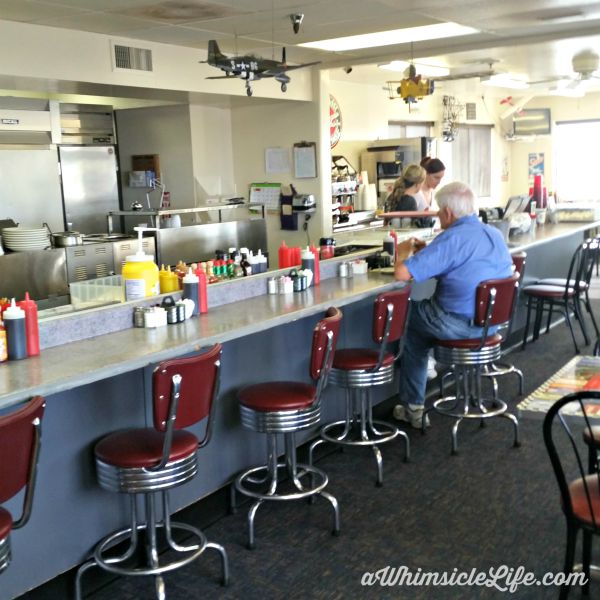 But the real gem is when you sit outside on the patio.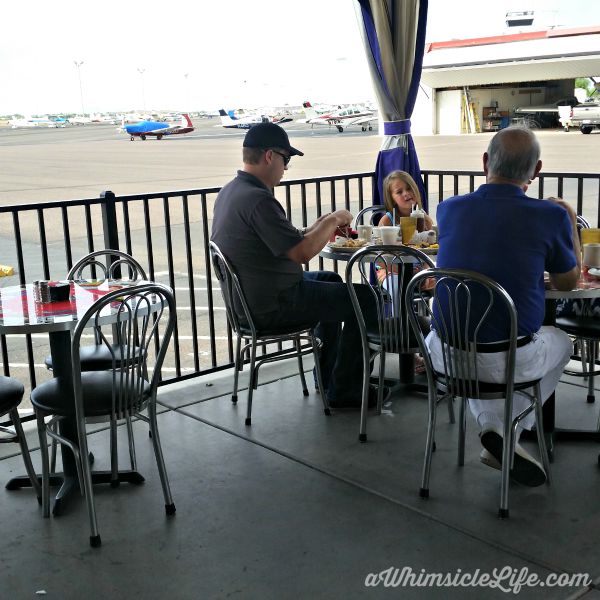 A huge smile plastered my face for most of our time at Hangar Cafe.  Not only is the staff incredibly friendly and helpful, but you get to eat and see this mere feet away!
FOOD
For food, my son chose an order of birthday pancakes.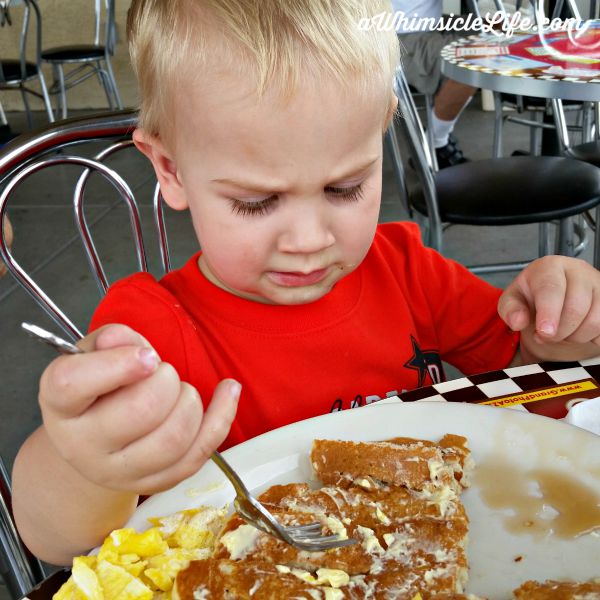 And I went semi-healthy with an egg white omelet.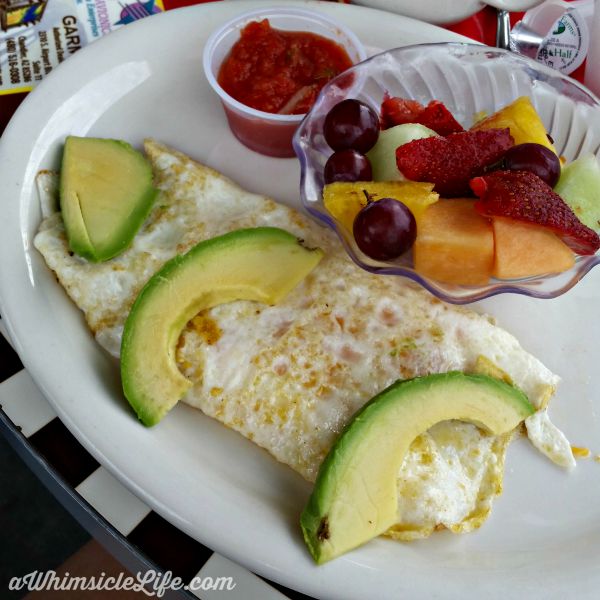 The rest of my family enjoyed their meals as well, however no one else has the patience for me taking pictures of their food.   The menu is extensive with a lot of Mexican cuisine inspired fare, but mostly what you would expect at a typical American diner – eggs, bacon, pancakes.  All the dishes are inexpensive and the portions are generous.
Tips for your Visit
The Hangar Cafe gets incredibly busy on the weekends.  I recommend arriving early or visiting sometime during the week.  We went on a Monday morning and found tons of seating available.
The cafe is located at 1725 E Ryan Rd in Chandler, AZ.  The best way to get there is via the 202 exiting at Cooper and heading south past Germann.
This restaurant is the perfect destination for a morning of dining and watching the single prop airplanes take off and land.  My kids didn't want to leave.  I didn't either.
Want to visit another airport?  Check out Ride the Sky Harbor Sky Train