We are always looking for kid friendly restaurants in Phoenix and nothing makes me happier than finding a new, unique one!. I tire of the usual bacon and eggs fare and always want something a little more inventive for breakfast. Enter my new favorite breakfast place: Crêpe Bar.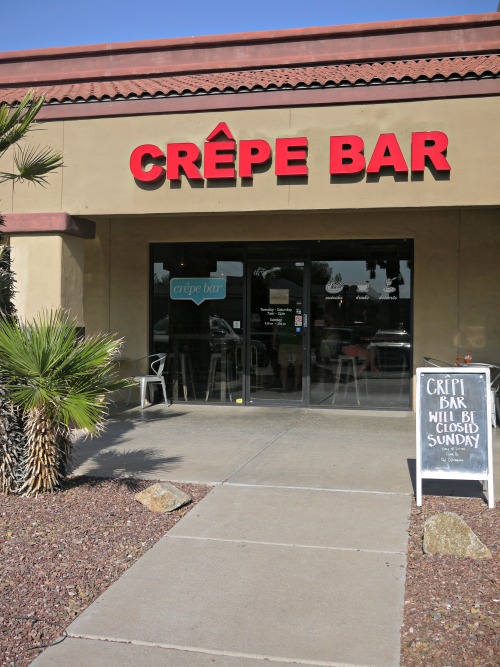 Situated in a standard looking strip mall on the corner of Elliot and Rural, Crêpe Bar serves delicious coffee, an eye-widening array of baked goods and amazing crepes. As we waited at the counter to place our order, I couldn't help drooling over all of the breads and cookies on display.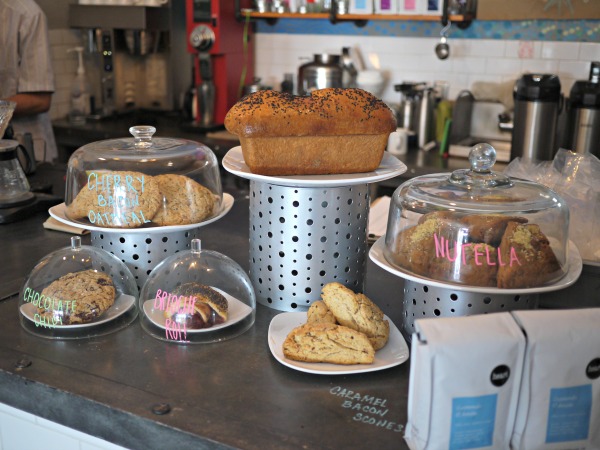 Do you notice the flavors? Nutella scones, Caramel Bacon Scones, Cherry Bacon Oatmeal cookies… all so unique and delicious sounding. We actually grabbed one of those cherry bacon oatmeal cookies for later. Surprisingly, it had a hint of spice to it. On another visit, we bought a Coffee cookie which was amazing!
After ordering, we easily found a table in the small space. Bear in mind, we arrived at 7:30AM on a weekend morning. By the time we left, the ordering counter had quite a long line.
We pulled a high chair up to the table for Dude and patiently waited for our meal. During our wait, a staff member brought us a little bowl of homemade cereal to munch on. It was sweet with the just the right amount of salt. I honestly could have had it for my meal instead of a crepe and be perfectly content.
When our crepes arrived, I was in awe.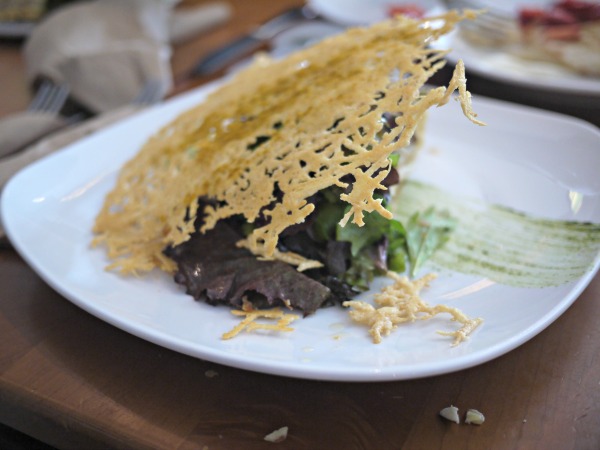 My crepe was filled with veggies, curry and topped with a parmesean twist. Yes, salad for breakfast. That is how I roll.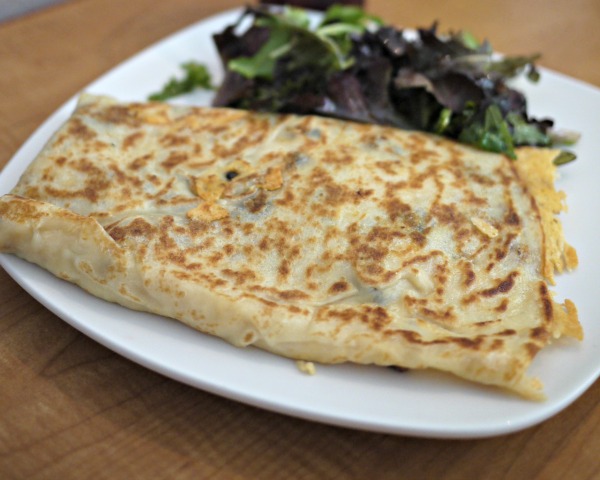 My hubby chose one with chorizo and smoked gouda. The smoked gouda was mouthwatering! I liked this combination so much that I ordered it on a recent visit.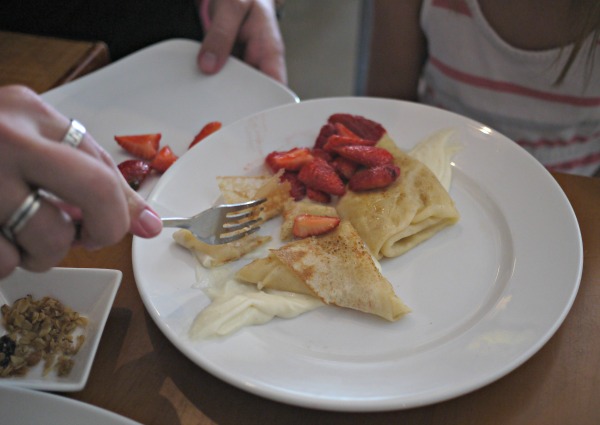 We ordered the kids a crepe stuffed with vanilla custard and strawberries. Llama is a bit of a picky eater and didn't enjoy this combination.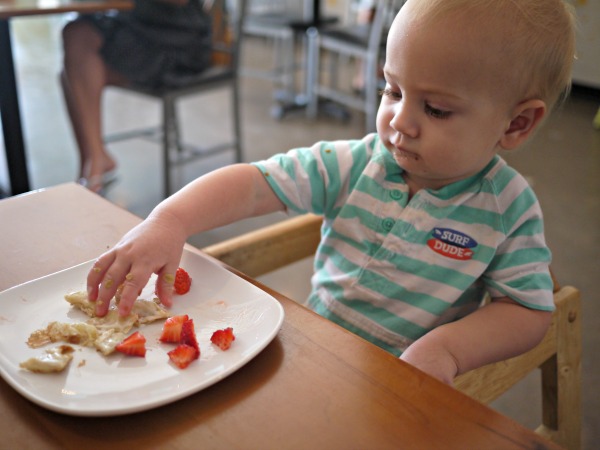 Dude loved it though!
At the end of the meal, we were treated to deconstructed s'mores! Definitely a surprise. These were rose flavored marshmallows toasted at the table by blowtorch. I'm not a big fan of flower flavors in my foods. I have to draw the line somewhere. My hubby thought these S'mores were delicious though.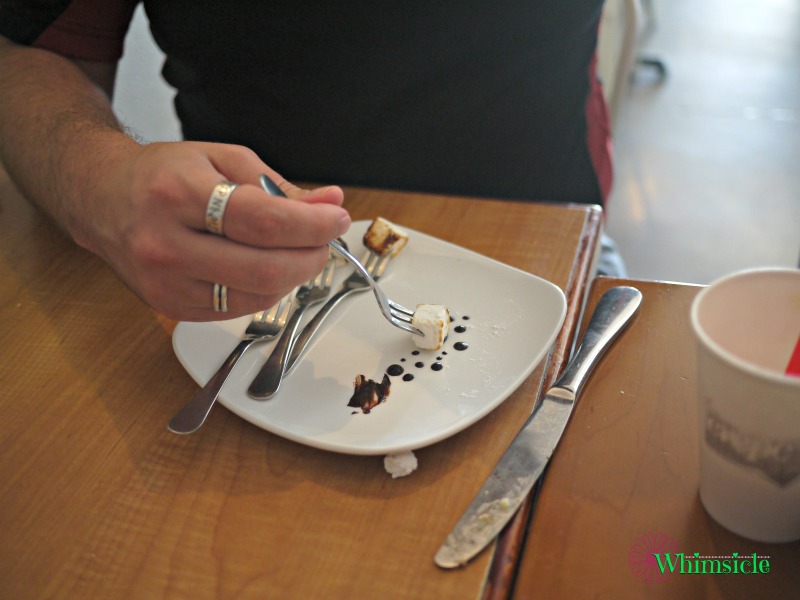 I absolutely love Crêpe Bar! We can usually persuade our daughter to go by mentioning the bakery items and if that doesn't work, there is a filled croissant place immediately next door. I've learned that if my kids are not happy during my meal, it is guaranteed to be a miserable experience.
Crêpe Bar is a winner. Check them out at:
7520 S. Rural Rd
Tempe, AZ 85283
Tel: (480)247-8012
Where do you go for a unique and yummy meal?