Ever see a spectacular idea on Pinterest and then had it implode on you? This is one of those stories…
Last year, when my daughter started Kindergarten, she had a very difficult time focusing at home and doing her homework. Being a teacher, I wracked my brain for various ways to motivate her. I tried setting a timer to see if she could get her homework done before it beeped. This worked for household chores, but apparently not homework. She could care less about finishing. I tried breaking it up into smaller chunks, such as do a few math problems and then try another activity. However, it was still pulling teeth trying to get her to do those few problems. Then, I saw this on Pinterest.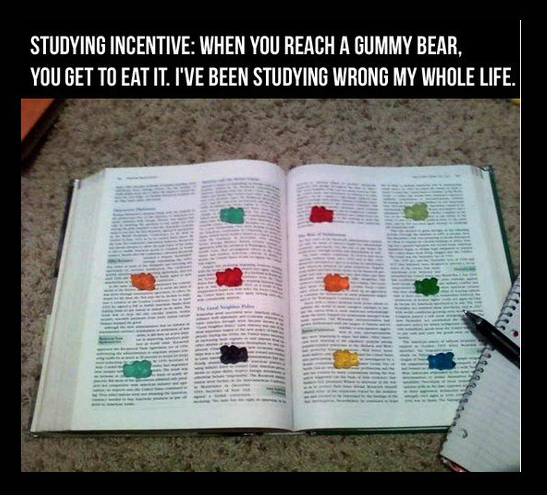 And inspiration struck. I bought a box of princess fruit snacks, split her homework into manageable chunks and rewarded her with one single gummy for every part she completed.
Llama loved this! Every day, she came home and looked forward to her homework. Being five and overly concerned about rules and fairness, she wouldn't eat a single gummy until she finished each part of her homework. Gummy homework worked fantastically! I patted myself on the back and felt I had discovered some great homework secret.
Until 6 months later.. when Llama has a dentist appointment. The doctor reviewed her x-rays and then swiveled around to give me the news.
"Mom, she has 11 cavities."
What?!? 11 cavities!! Are you joking? We brush her teeth every day!
Oh man…. it's the gummies.
Honestly, we didn't brush her teeth everyday. My daughter acts remarkably mature and we had a newborn. We trusted that when she went to "brush her teeth" that she was doing a good job. She wasn't. That moment in the dentist's office made me feel like a failure as a parent on so many levels. But the truth is, parenting is rough. One has to make so many decisions everyday. We made a mistake by not monitoring her teeth brushing more carefully (and feeding her a daily dose of fruit snacks). But mistakes happen and we move on.
I ended up taking Llama to 3 separate dental appointments to fix her 11 cavities. Overall, my little gummy motivation cost me $1500. Needless to say, we do not eat fruit snacks anymore. Homework has become an expectation in our house now instead of something that is rewarded -which I should have done from the beginning. Just to show you, even though I am a teacher, I don't necessarily use the same logic with my own child as I do in the classroom.
I chalk this up to a Pinterest Parenting Fail.
What have you tried on Pinterest that ended in disaster?