We want to have fun with our kids! However, when summer hits, so do the expenses. Kids activities are pricy, but entertainment doesn't need to be expensive. During these Dollar Store Days of Summer, I'm sharing ten activities that use only supplies found at the Dollar Store. They are quick. They are easy. And most require little adult guidance and help. Just sit back and watch your kids play. Or.. jump in and join the fun!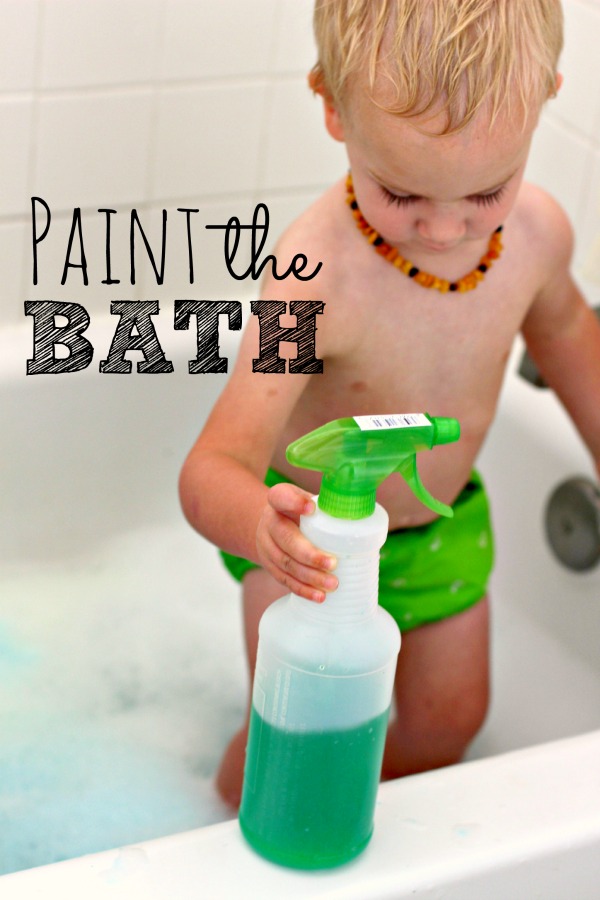 Convincing my kids to take a bath is NEVER easy. They will jump in the swimming pool with no issues. But, A BATH! A bath is the worst torture I can inflict. This activity changed that.
As soon as I mentioned a bath, my two-year-old son Dude started moaning "MO! MO!" and laid his head down dramatically on the table. He wouldn't even come upstairs. He yelled with the same conviction as if I had said the word, "Nap." After this paint the bath activity, my daughter exclaimed that it was the best bath in the world. She had fun. My son had fun. They laughed and played. Best of all, my children were clean! Here's what you need:
Supplies
From Dollar Store:
Plastic spray bottles
food coloring
bubble bath
How to Start
Fill each spray bottle with water and squirt in the food coloring. I used just a touch of dye in the green and yellow bottles. My daughter mixed the blue spray bottle.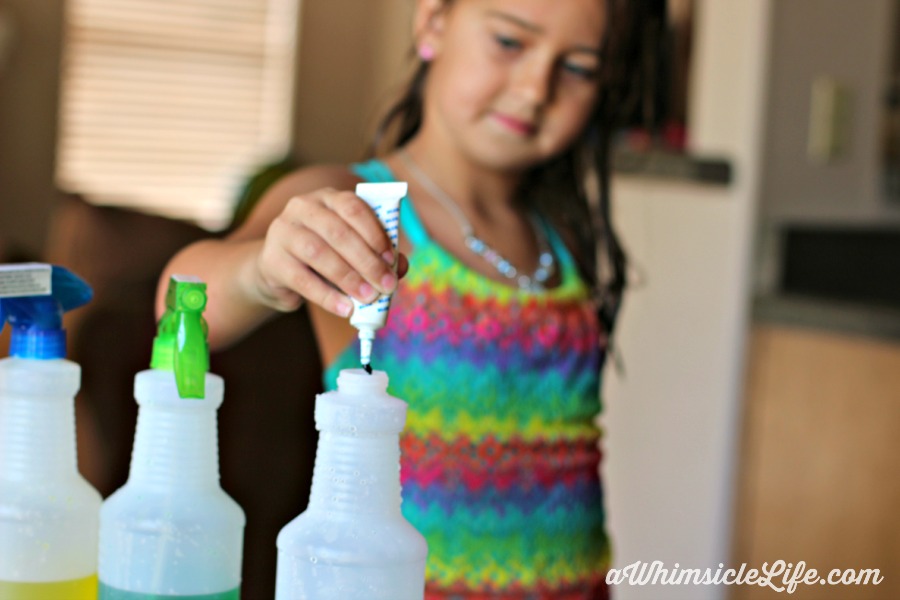 She put in SO much blue food coloring. I thought it would be a disaster however, the blue worked the best in the bath. Lesson learned: when putting in food coloring, aim for more food coloring per bottle. It will not stain skin, but it will produce a more vivid color.
Shake up each bottle to evenly distribute the color. Make sure the nozzle is closed though! I'm still finding little blue spots on our kitchen floor.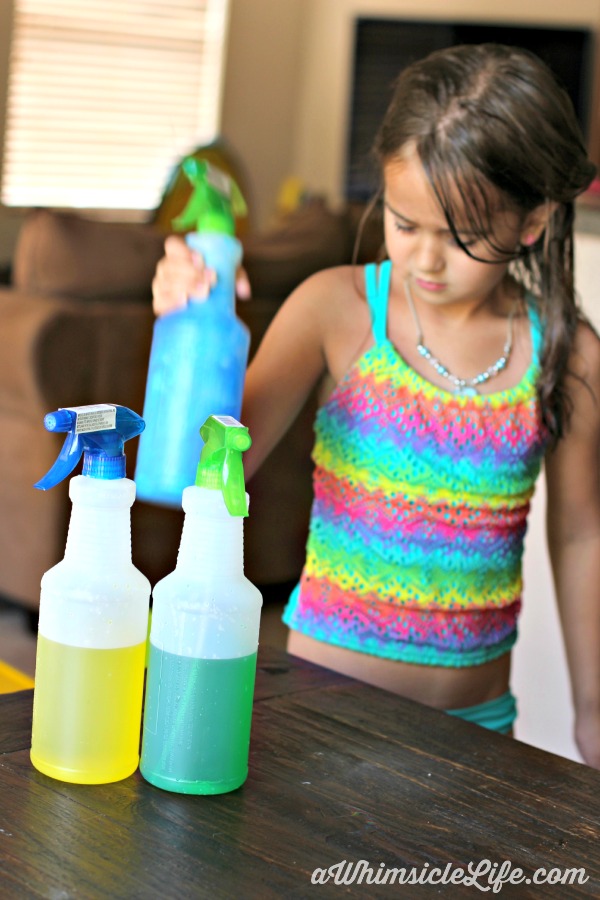 Next, draw a bath. Use the bubble bath to create lots of suds.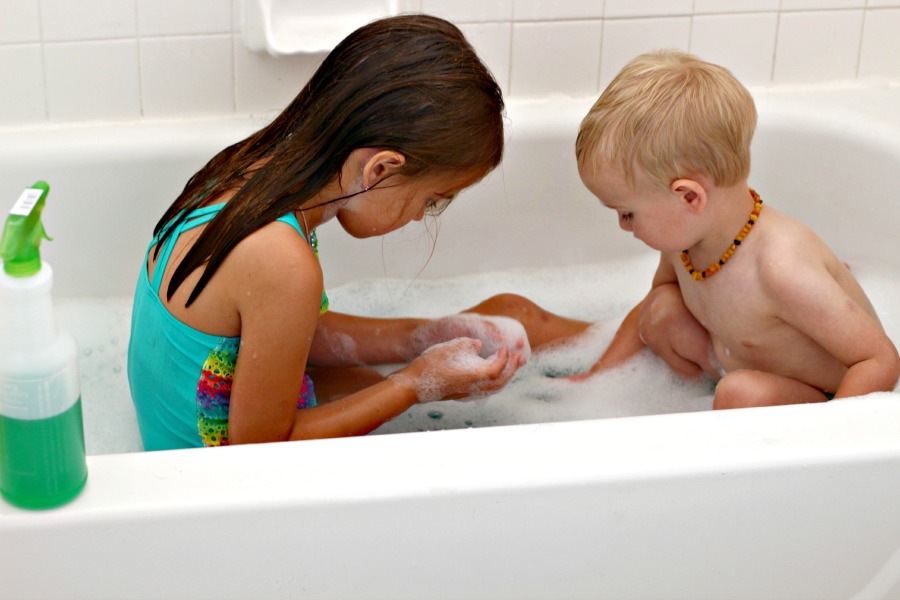 Let your kids start painting!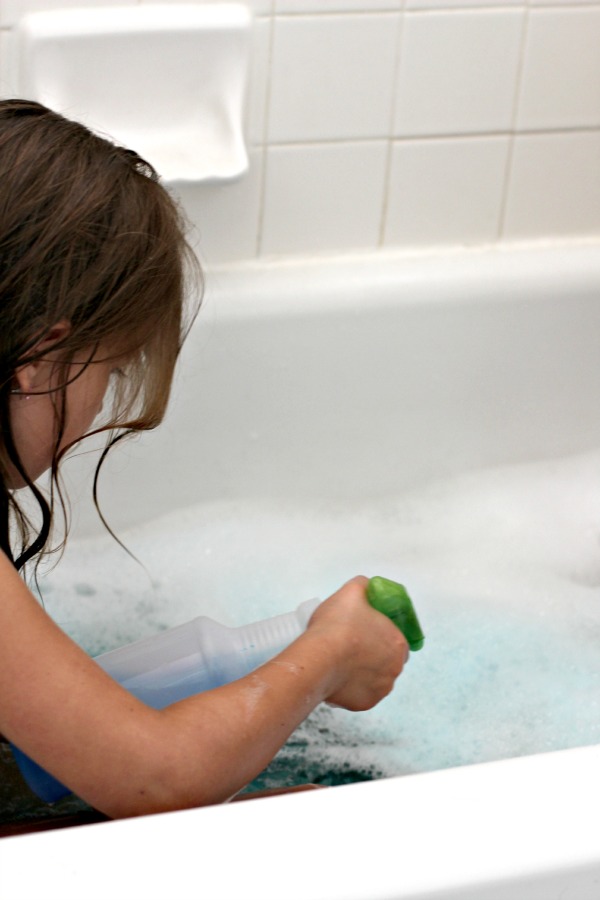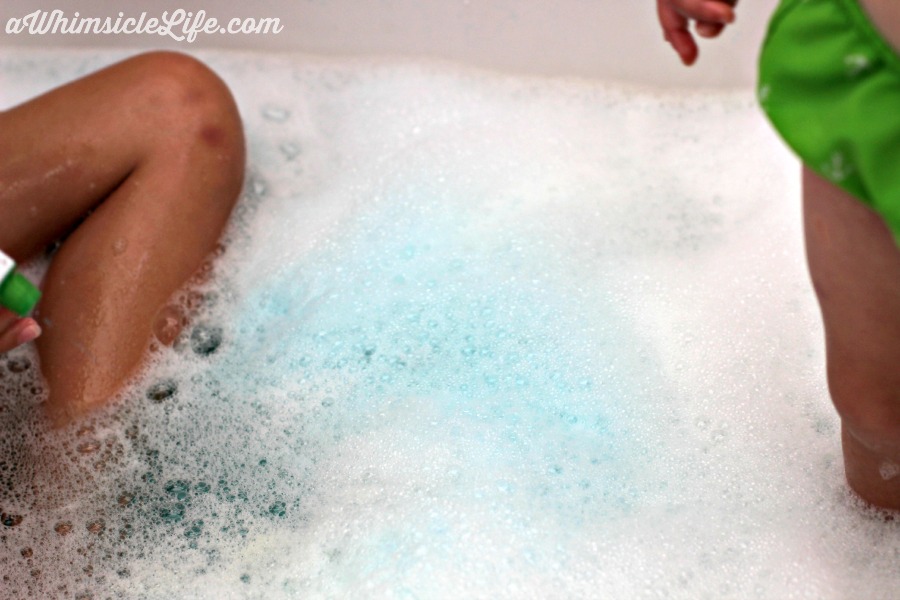 My kids' favorite variation with these spray bottles was filling a cup with bath water, spraying in the food coloring solution and then pouring the cup over each other's heads. My daughter happily squealed, "He's dyeing my hair!! I'll have blue hair!". Don't worry.. she didn't have blue hair.
Variations you can use for this are:
Buy more bottles to create more color variations. This is a great lesson on colors for preschoolers.
You can also demonstrate primary and secondary colors by only preparing bottles of red, blue & yellow and then combine colors by spraying them in the bath.
I've stashed these bottles in my kid's bathroom. I plan to use them anytime I need my children to bathe.
They will be used a lot.
Don't leave yet! Find many more ideas for Dollar Store fun! Even better, get the remaining activities delivered to your inbox between now and July 3rd!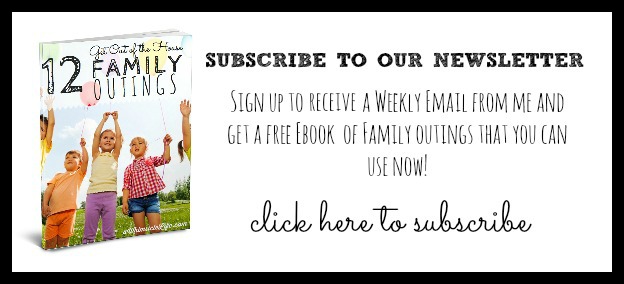 Mentions:
Dollar Store Days of Summer
Last Updated:
March 8, 2017