We want to have fun with our kids! However, when summer hits, so do the expenses. Kids activities are pricy, but entertainment doesn't need to be expensive. During these Dollar Store Days of Summer, I'm sharing ten activities that use only supplies found at the Dollar Store. They are quick. They are easy. And most require little adult guidance and help. Just sit back and watch your kids play. Or.. jump in and join the fun!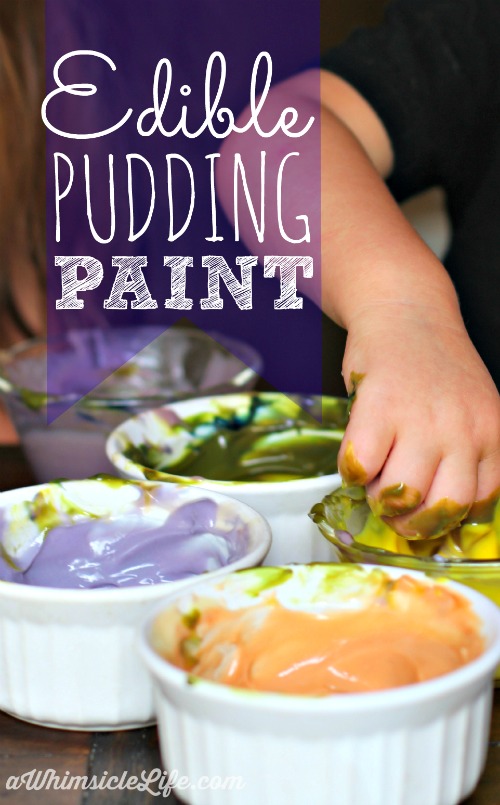 Have you ever tried finger painting with a toddler? I tried with my son a few months ago. He loved dipping his fingers into the bright, goopy hues. However, instead of the paint going to the page, his hand went right to his mouth and he ate it. It was non-toxic, but still. It grossed me out. So much, that we never tried fingerpainting again. Until now. This is a fun, safe, tasty alternative to the typical fingerpaint. Plus, my son is free to taste the edible finger paint as much as he likes.
Supplies
From Dollar Store
Vanilla Pudding
Aluminum Foil
On hand
Food Coloring
Cookie Sheets
Small bowls or cups
How to Begin
As my kids played in the living room, I mixed the pudding paint. I emptied one container of vanilla pudding into each bowl and then put a couple drops of dye into each container until it created a vibrant hue.
Make sure to use the dye sparingly. Pudding loaded with food coloring tastes like battery acid. (OK, not that bad. My daughter said it tasted good, but I could taste the dye. Yuck!)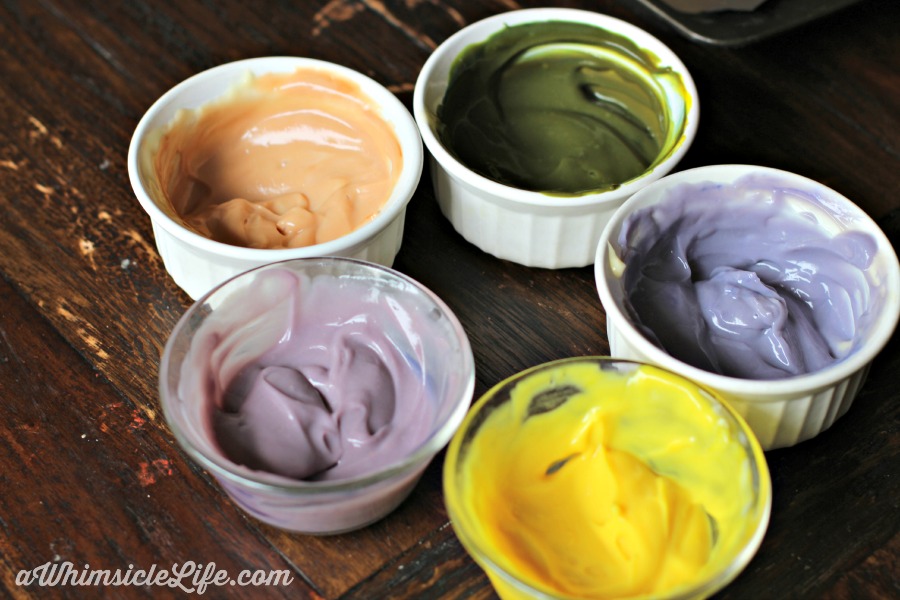 I covered each cookie sheet with aluminum foil for easy cleanup and then called over my children. I gave each of them one cookie sheet to create their masterpieces.
"What!?! We can eat it!" My daughter's enthusiasm led her to immediately devour the paint instead of spread it on her cookie sheet.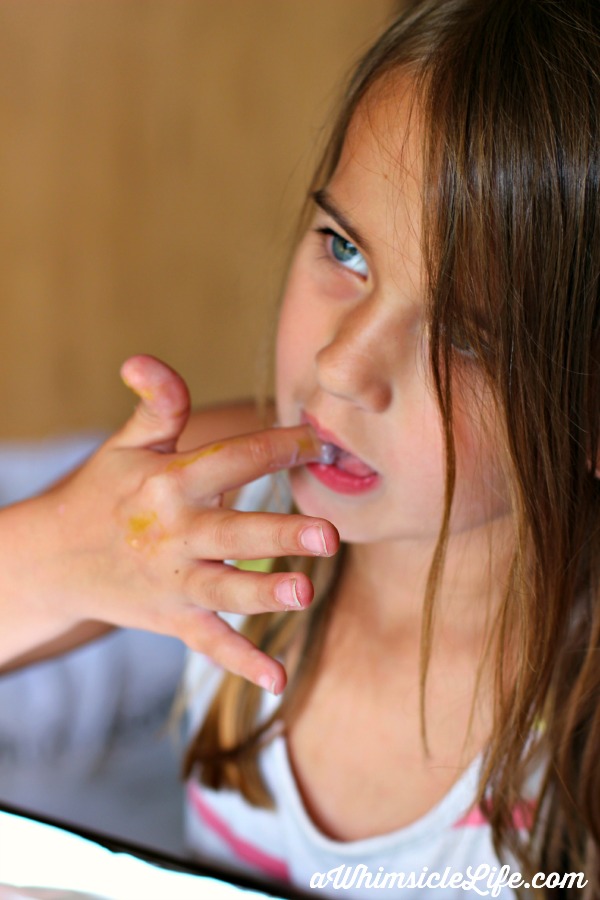 My son began dipping his hands in each color and smearing away.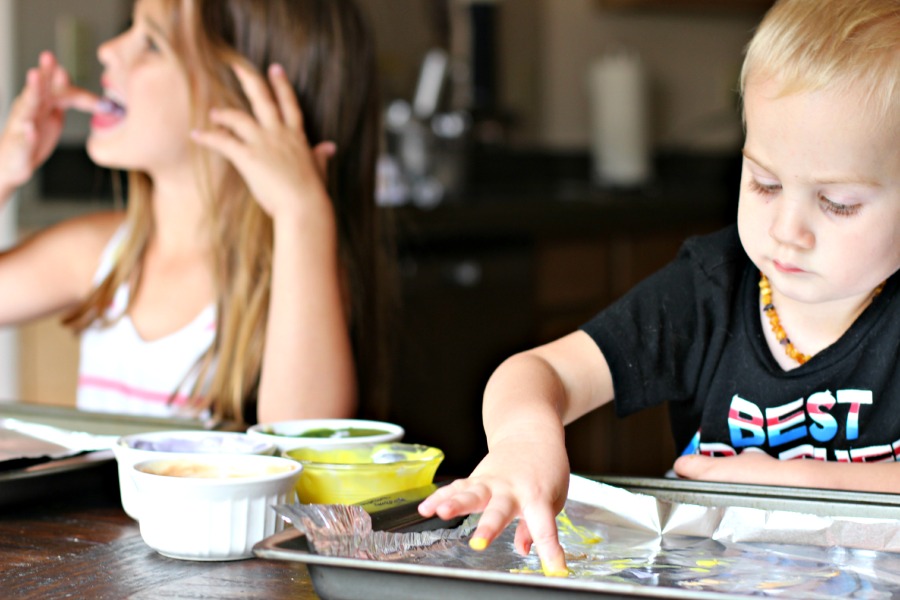 The pudding produced amazing colors against the tin foil backdrop.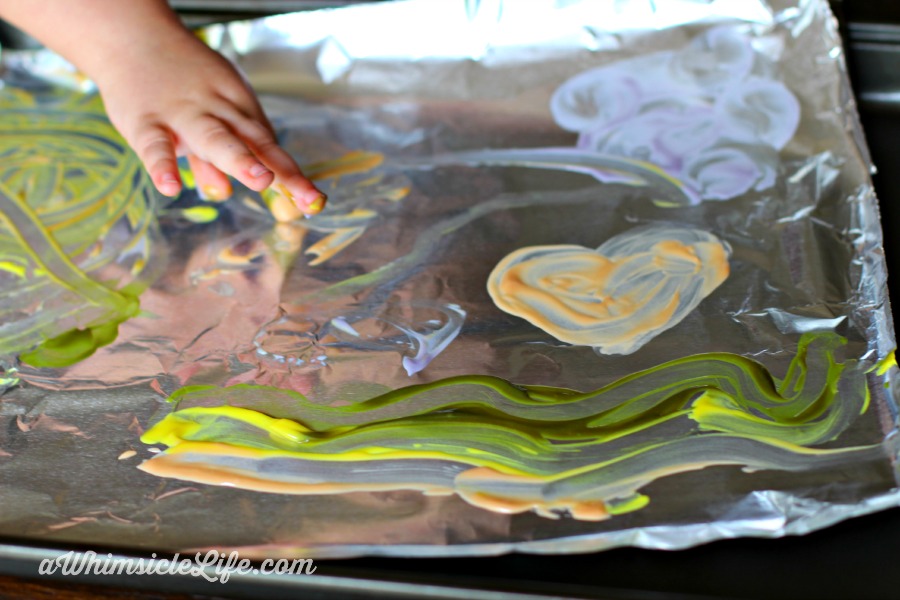 The best part is that there was no need for a cup of water that might be knocked over. Simply lick your fingers before dipping in the next color.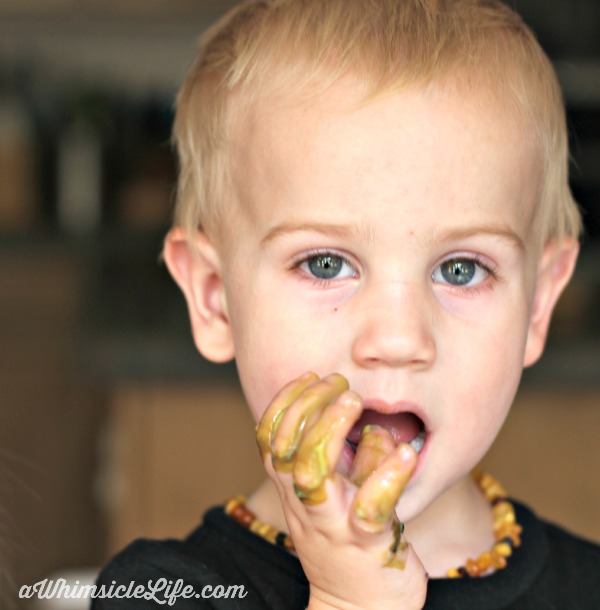 Pudding and painting in the same afternoon made my kids incredibly happy. This activity is simple and can be put together very quickly.
Now I just need to be careful when I re-introduce actual finger paint to my son. I'm pretty sure my argument about not eating paint will be less effective now;
Don't leave yet! Find many more ideas for Dollar Store fun! Even better, get the remaining activities delivered to your inbox between now and July 3rd!