Easy Kid's Halloween Costumes
At every Halloween store you visit, you'll find a wide variety of kids costumes. However, those cute costumes come at a price – much more than I'm willing to spend for my child to wear them for one night. I've collected seven adorable ideas from talented bloggers for DIY Halloween Costume. They are cute. They are inexpensive. And they require no sewing!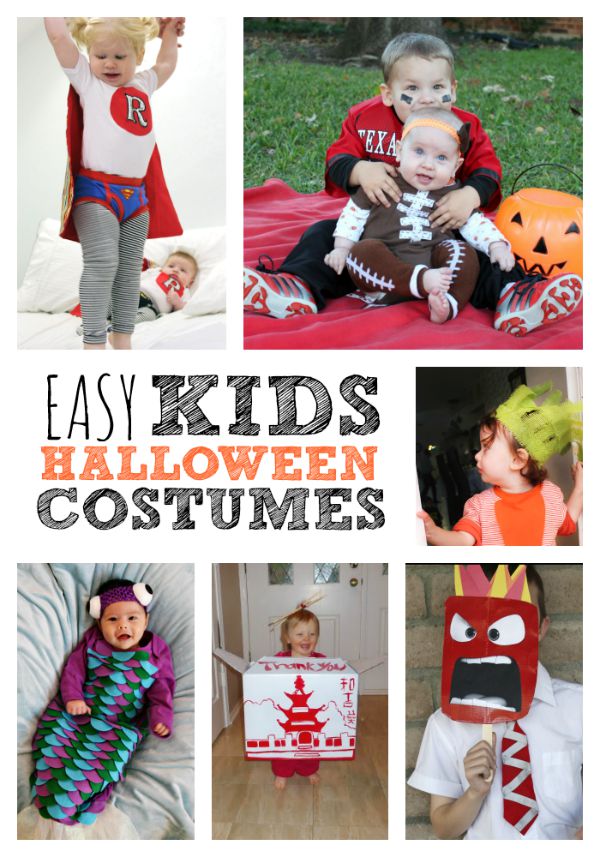 Have you read the book Rainbow Fish? See Vanessa Craft made her own little Rainbow Fish with this DIY Baby Fish Costume.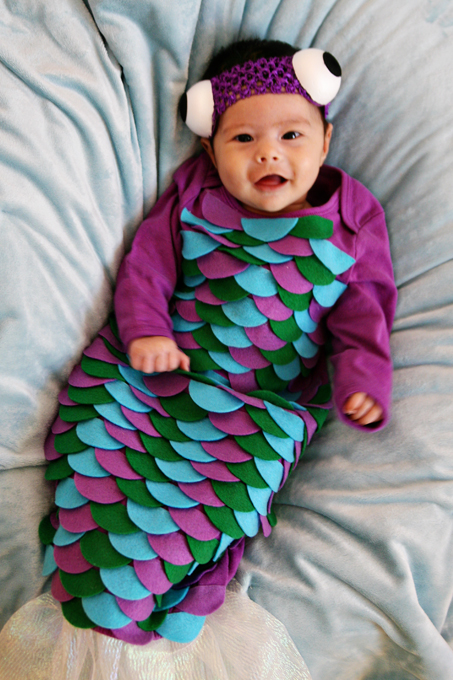 When my son was an infant, I wracked my brain trying to think of creative costume ideas for him. Barefeet on the Dashboard nails it by dressing her two little ones as A Quarterback and his Football.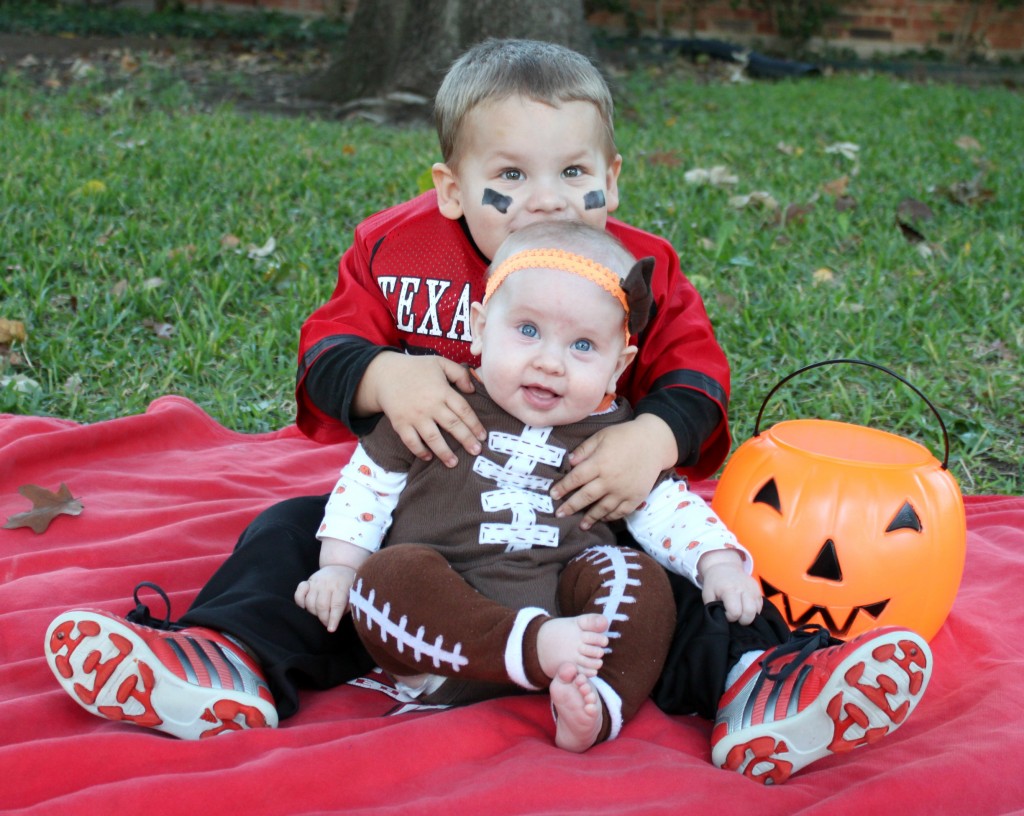 Who isn't a fan of Chinese takeout? Especially when it's as cute as this! This simple costume from Milk and Cuddles only needs ribbon, chopsticks, a cardboard box and paint. Craft your own little Chinese Takeout Box.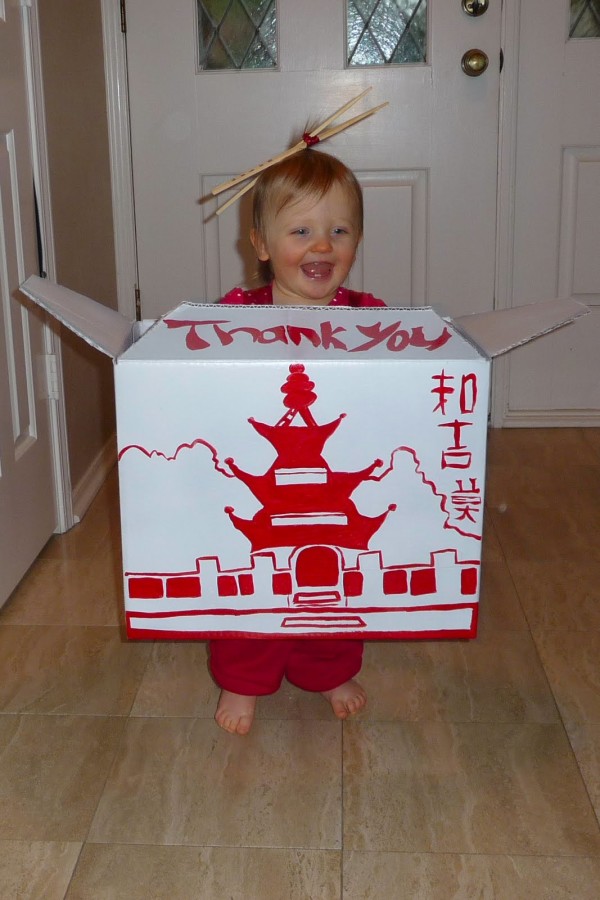 Using just painted cardboard, Adventures in Wunderland makes this Lego Knight costume look very similar to real LEGO bricks!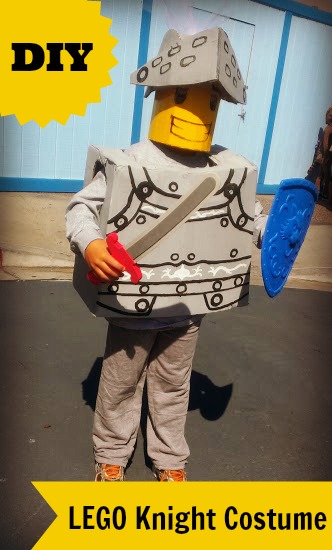 The headpiece makes this little carrot so incredibly cute. Moms and Crafters has all the details on this DIY Toddler Carrot.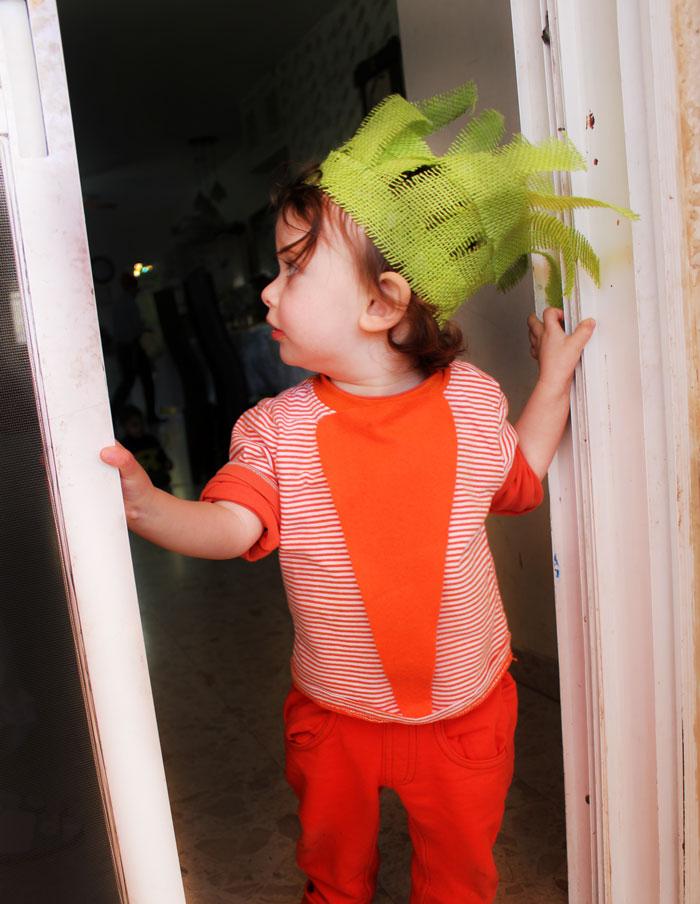 My kids always have the energy of superheroes! I love Ashleigh Jay's Superhero costumes especially the extra touch of underwear on the outside!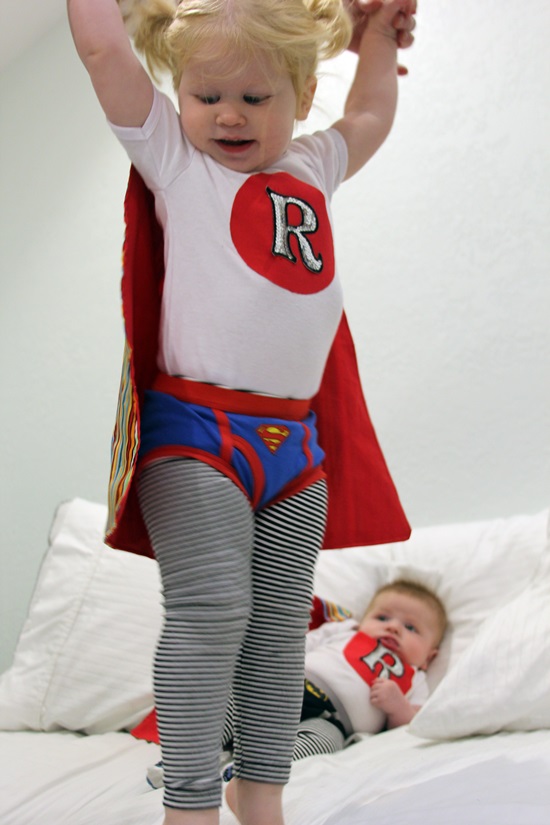 Of all the emotions in Inside Out, Anger is definitely my favorite! Desert Chica has an easy tutorial to make Anger. You can also find directions on her site for Bing Bong's pin and Fear!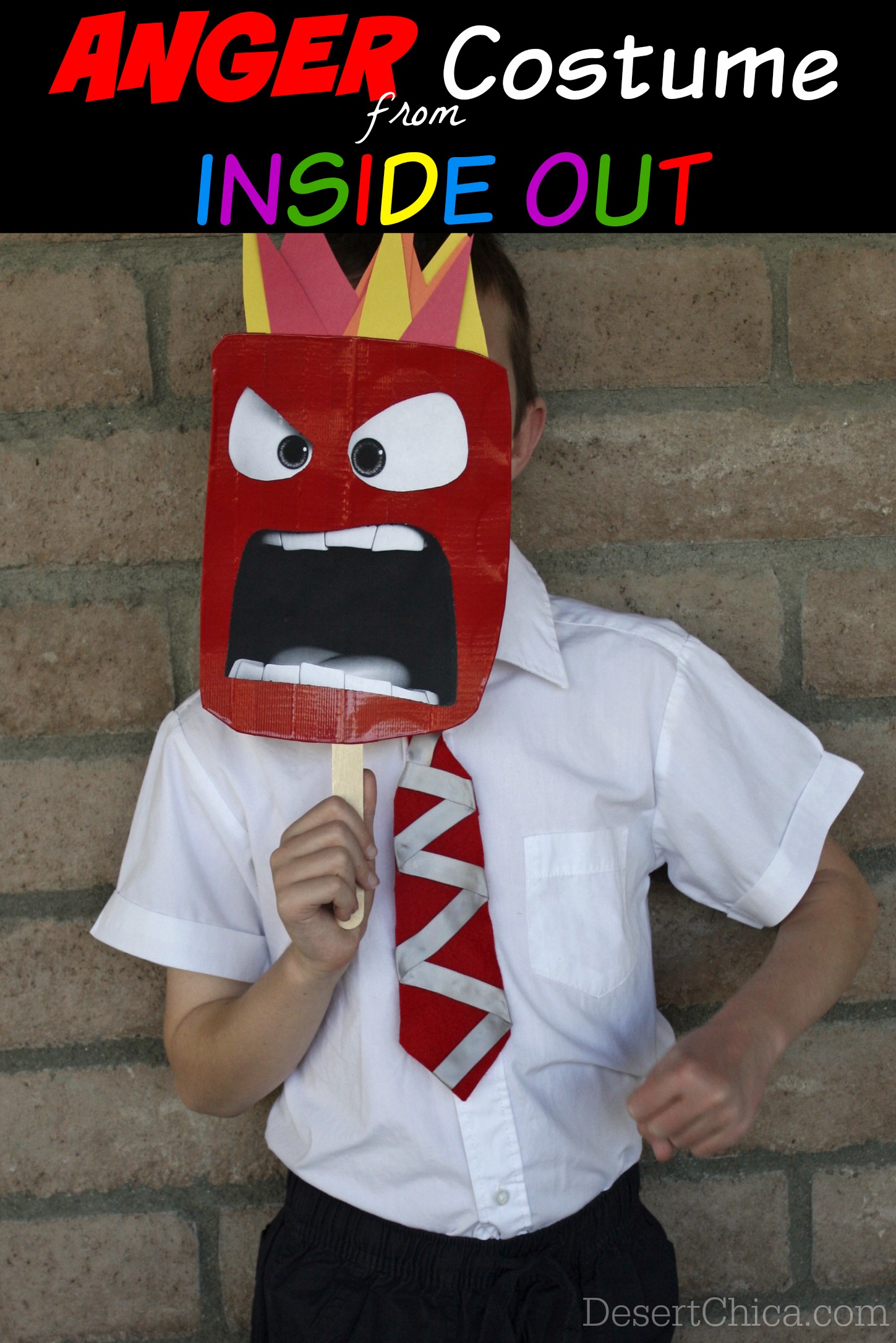 Now Halloween can be a little less pricey and a little more creative. Also, the components of these costumes can easily be used as clothing or dress up items for the rest of the year.
Title:
Easy Kid's Halloween Costumes
Mentions:
DIY Projects, Halloween
Keywords:
Kid's Halloween Costumes
Last Updated:
March 8, 2017