We want to have fun with our kids! However, when summer hits, so do the expenses. Kids activities are pricy, but entertainment doesn't need to be expensive. During these Dollar Store Days of Summer, I'm sharing ten activities that use only supplies found at the Dollar Store. They are quick. They are easy. And most require little adult guidance and help. Just sit back and watch your kids play. Or.. jump in and join the fun!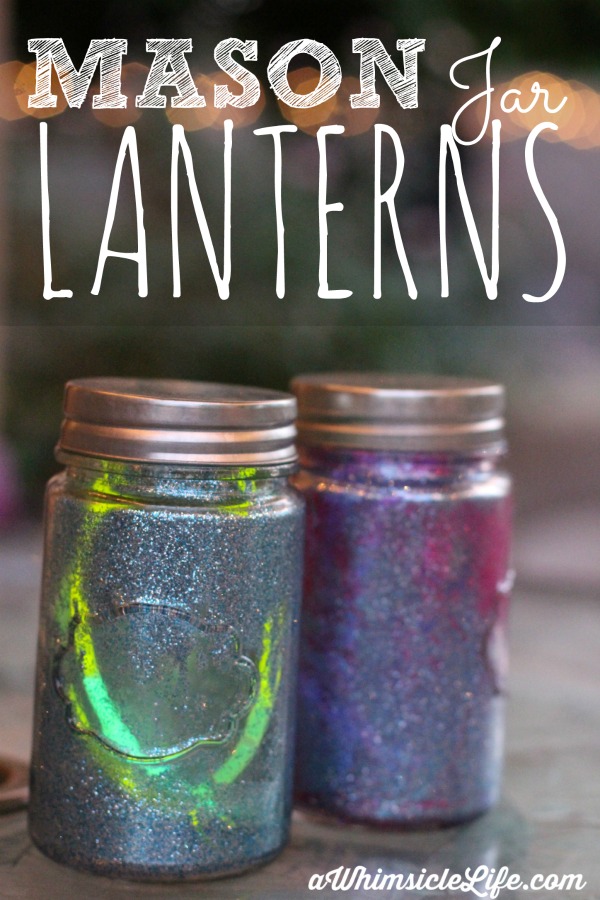 When I make a craft, I like to know that it's useful and gorgeous. Not only fun to make, but easy as well. These mason jar lanterns fulfill all those requirements! We made these after dinner one night and then brought them inside to admire the glow.
Supplies
From Dollar Store:
mason jars
Glow Stick bracelets
hair spray
Glitter
How to Start
Spray the inside of each mason lightly with hair spray.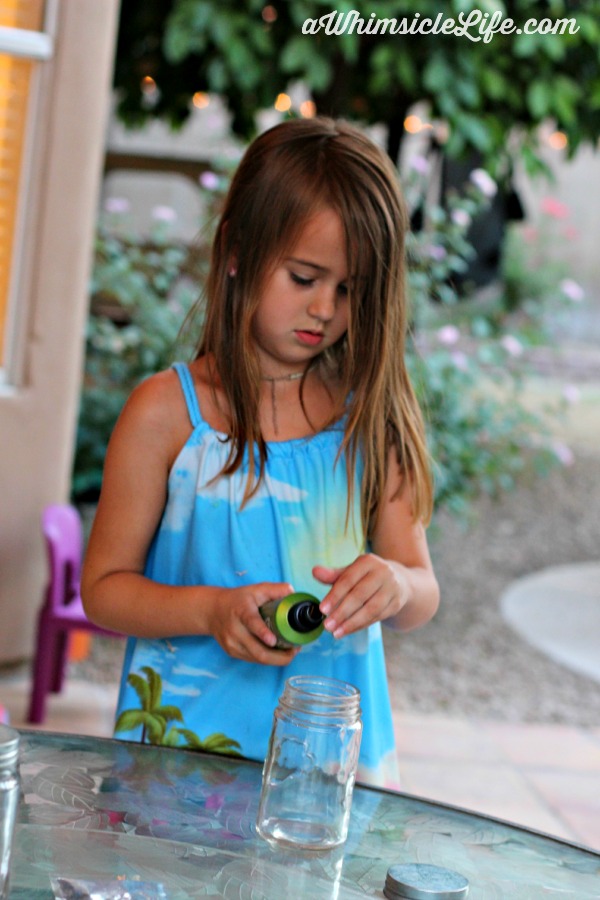 Pour in the glitter, close the jar and shake to completely cover the inside.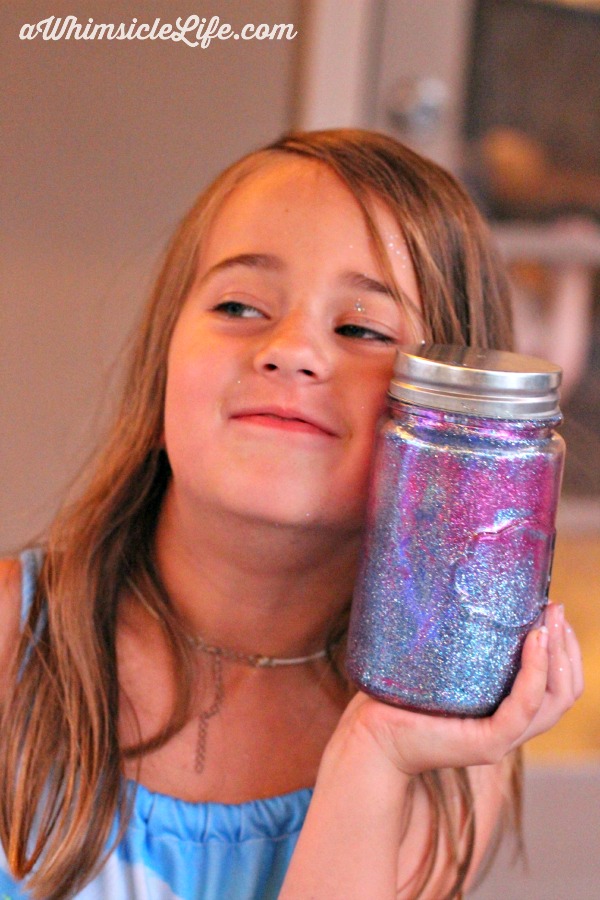 Let the hairspray dry for a few minutes before inserting the glow sticks. We used three sticks per jar. Then twist on the lid and enjoy.
So simple, yet gorgeous. Depending on the color of glow stick you choose, the light will be either brilliant or subtle. Our green/ yellow glow sticks were very bright and easily shone through the glitter. Our blue/pink glow stick produced a more dreamy hue.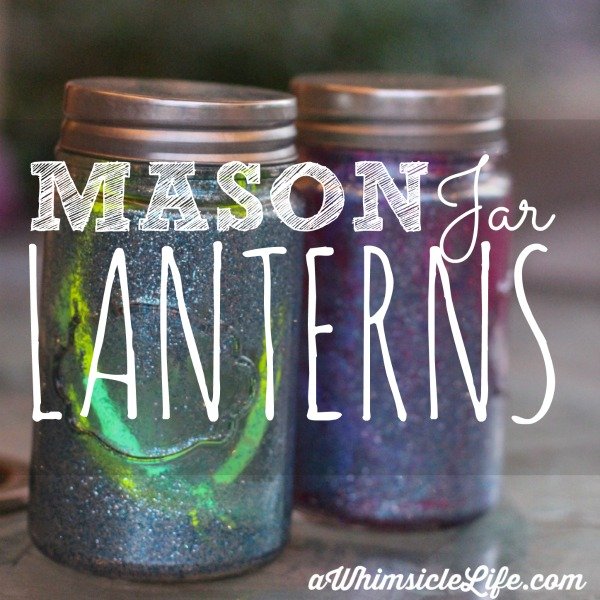 These lanterns would be the perfect addition to a patriotic party with red, white and blue. They can be easily adapted to any holiday gathering you choose.
Don't leave yet! Find many more ideas for Dollar Store fun! Even better, get the remaining activities delivered to your inbox between now and July 3rd!