Scared to head out on the open road with kids?  Don't be!  These family road trip hacks are a piece of cake and will make your drive so much easier – wherever you are going.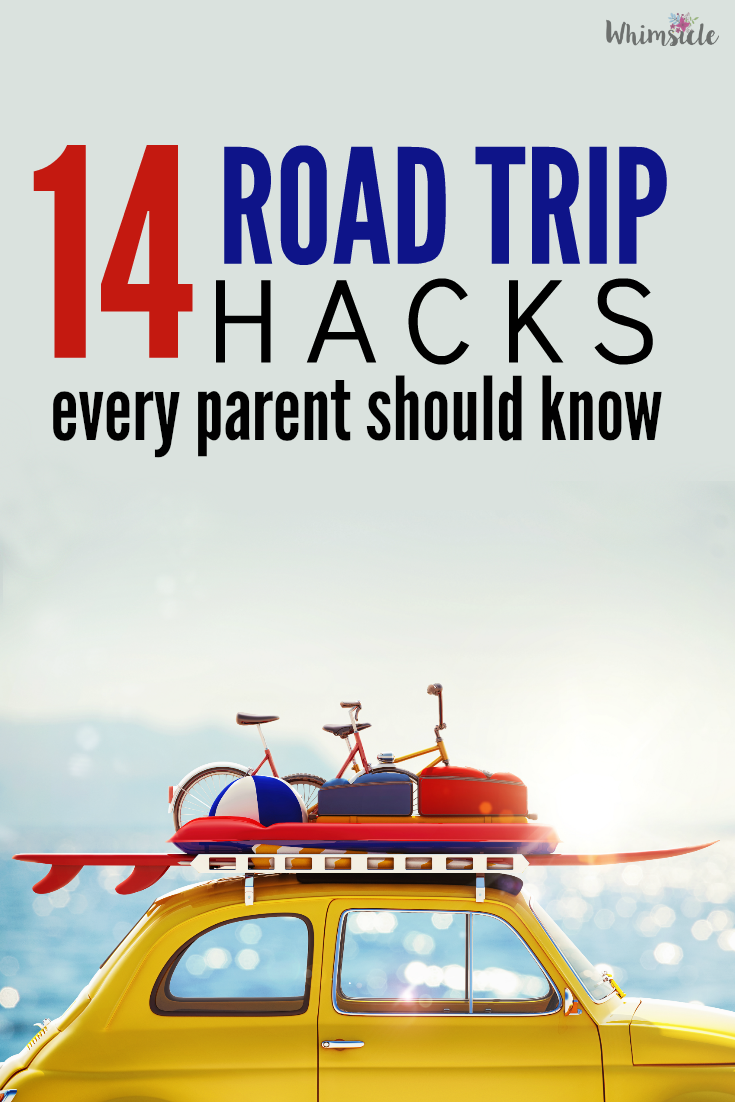 Traveling with kids… between the countless bathroom stops and dodging the "are we there yets?", no wonder simply thinking about the trip exhausts you.  You desperately need some family road trip hacks. If you are flying, you'll want to use these flying hacks.
As I'm writing this, we are about to start a 6-hour drive to California.  6 hours in a car with my 8-year-old daughter and 4-year-old son!  Here's what usually happens when we have to drive more than an hour:
they start fighting
they get grumpy because I haven't fed them enough
my son hits his sister
more crying
Is this what it's like in your car?  Oh my goodness, how did our parents do it?  No worries.  Here are the travel hacks we use to ensure our road trip has the best possible chance of success.
Cereal Container for Trash

You've seen pictures of crazy back seats, yes?  One thing that drives me crazy is when my kids leave trash when they get out of the car.
Problem solved.  For this trip, I bought a plastic cereal container from the dollar store and lined it with a plastic bag.  The trash won't spill because the lid snaps on and now my kids always have a place to stow their trash – other than on the floor.  This is one of my favorite travel hacks for parents.  If you only use one of these, use this one!=
Dollar Store Trays for Eating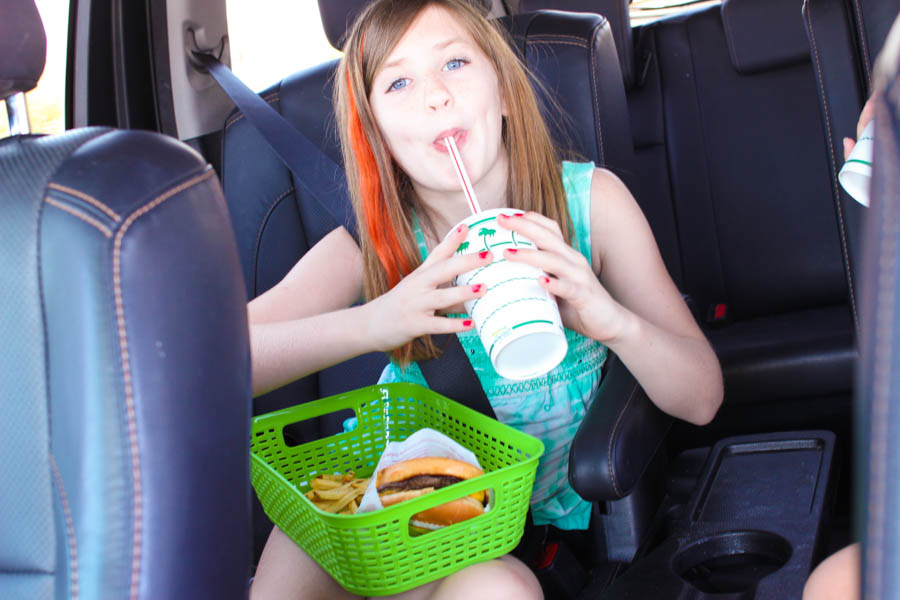 While at the dollar store, pick up a few of those plastic trays.  They work perfectly for eating in the car and are one of my favorite travel hacks for tweens!  They get to eat in the car and you get no french fries on your floor.  (Thank you to Lindsay from Let Me Give You Some Advice)!
Baby Powder
If the beach is part of your vacation plans, pack your baby powder!
Why?  When you get ready to hop back in the car and sand sticks to your legs and feet, sprinkle on a little bit of white stuff.  The talcum will absorb the moisture – making the grains of sand easy to brush off.
DIY First Aid Kit
Something we always forget!  Grab a plastic bag and pack it with:
band aids
antiseptic spray
Ibuprofen (both the adult and kid versions)
You'll be prepared for any minor cuts or scrapes.
Packing Travel Snacks for There and Back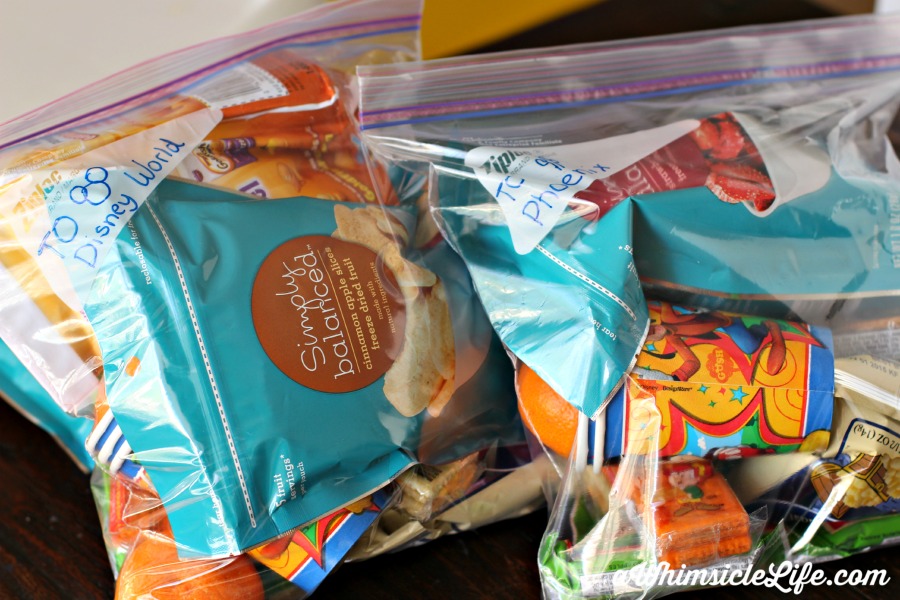 Pack one of these bags in your suitcase and one for the car.  Now, you never have to deal with "hangry" family members again.  Here are some healthy travel snacks if you need ideas.
I Spy Bag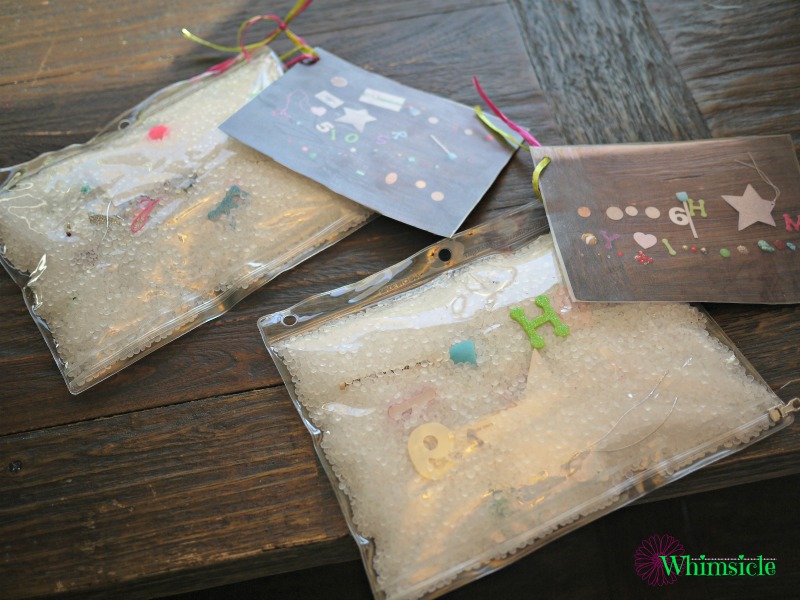 Gather lots of little trinkets, take a picture of them and then place them in your very own "I Spy" bag.  Find instructions to make one here.
DVD Coloring Case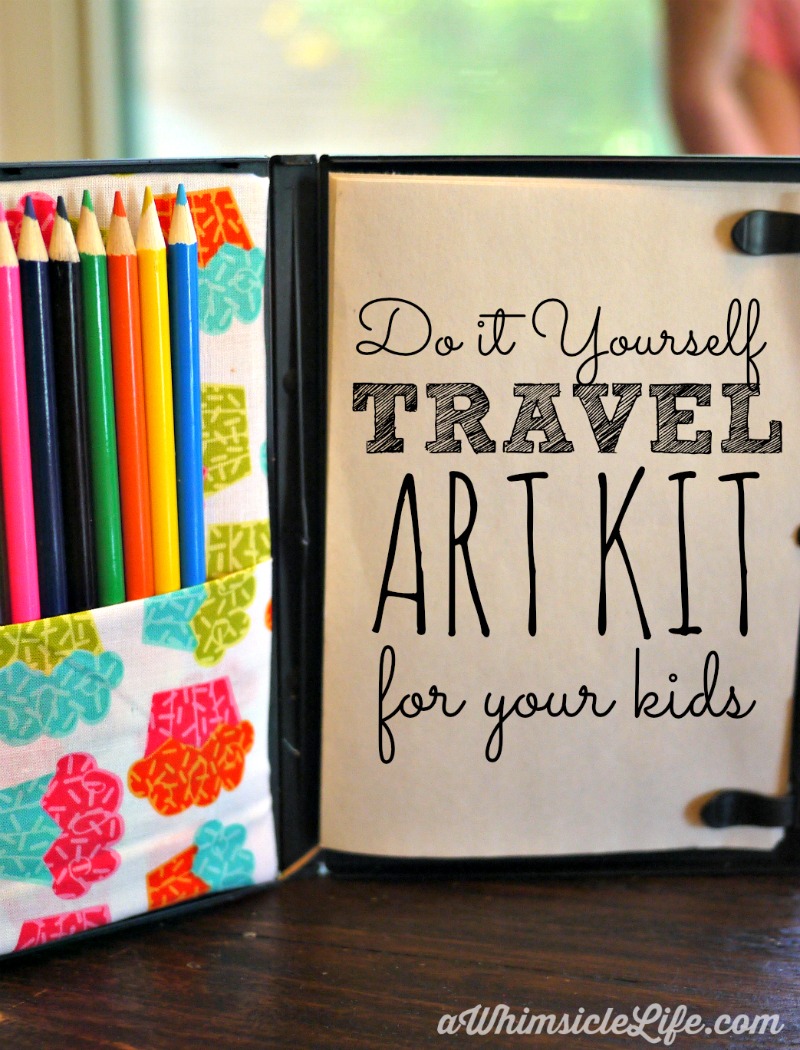 Another awesome mess-free car activity.  Make your own art case that houses paper and colored pencils in one convenient place.  Take this with you into restaurants for instant entertainment while waiting for your food.  Instructions for your DIY Kid Travel Art Kit can be found here.
Suction Cup Dishes to Hold Markers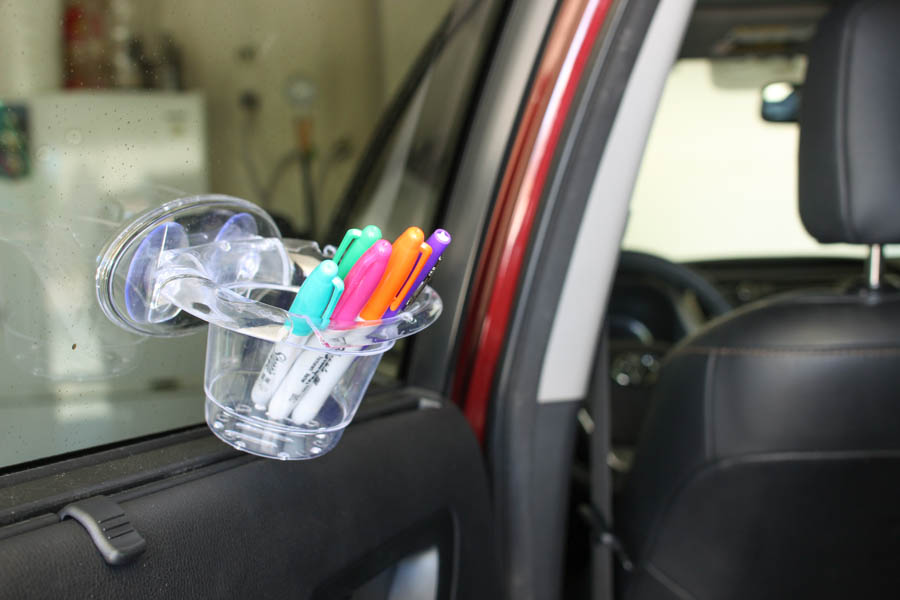 Speaking of organization, pick up a suction cup holder from the dollar store for kids to stash supplies while on the road.  Simply push onto the window and voila!
FYI:  Don't give your kids sharpies in the car.  I thought the colors looked pretty for the picture but I am not endorsing them for travel – for obvious reasons)
Use a Makeup Organizer for Activity Books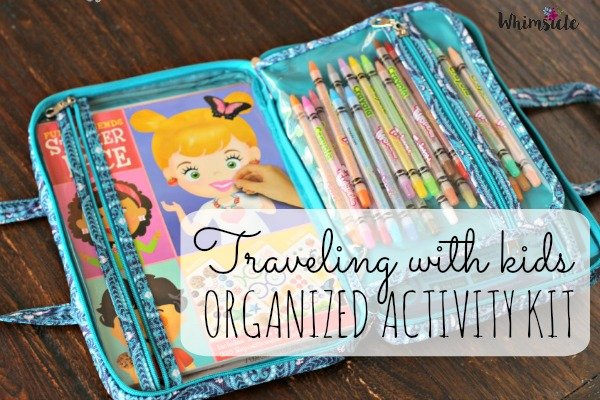 Hate all those loose coloring books?  Use a makeup organizer for a Kid's Travel Activity Kit.
Pack a bag with utensils
You've been there.  Your child is eating when suddenly she drops her fork on the floor.  Or perhaps you get a soft drink, but forget to grab a straw.  Grab a plastic sealable bag and pack the following:
plastic utensils
straws
napkins
Find the nearest clean restroom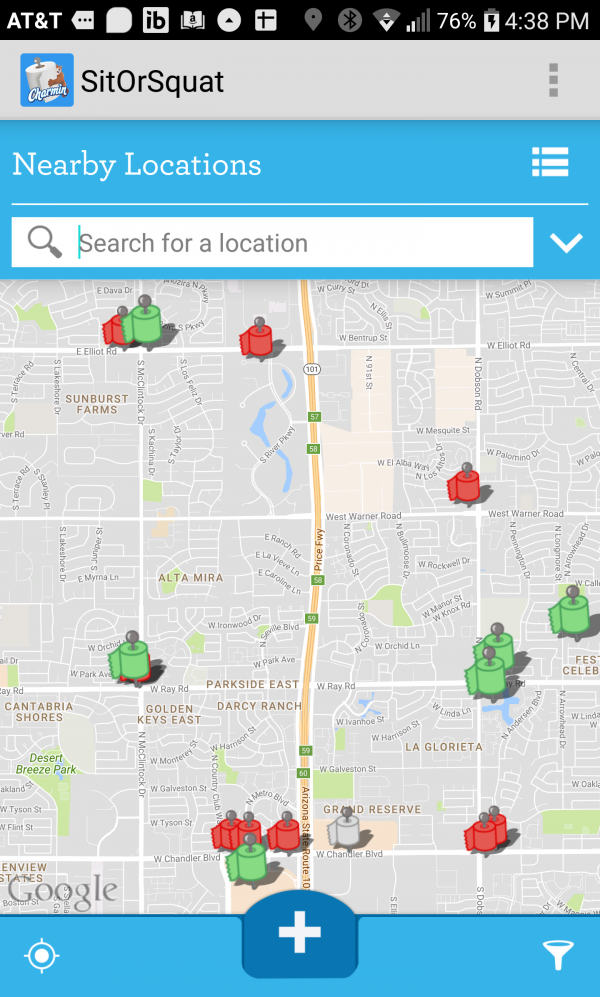 Download the Sit or Squat App for Android or Apple.  The app finds your location and lists all the public restrooms near you.  A green toilet roll means it's clean. A red roll means it could be better.
Give Kids their own map
Print out a map of your route using Google Maps or your favorite map program. Insert into plastic report sleeves from the dollar store and let kids chart the trip with dry erase markers.
Keep cup holders clean
Hate grody cup holders?  Grab a silicone cupcake wrapper, insert in cup holder and you've created an easy-to-clean place for any spills.
Lots of Travel Games
Get ready for the road with these road trip games for kids.  Also, your local dollar store might have some dry erase road trip bingo.
Feel ready for your road trip?  Now that you know how to organize, keep the car clean and keep the kids entertained, you're ready to drive.  
Where are you going?  Leave me a comment below and tell me where you are heading on your next road trip!
Summary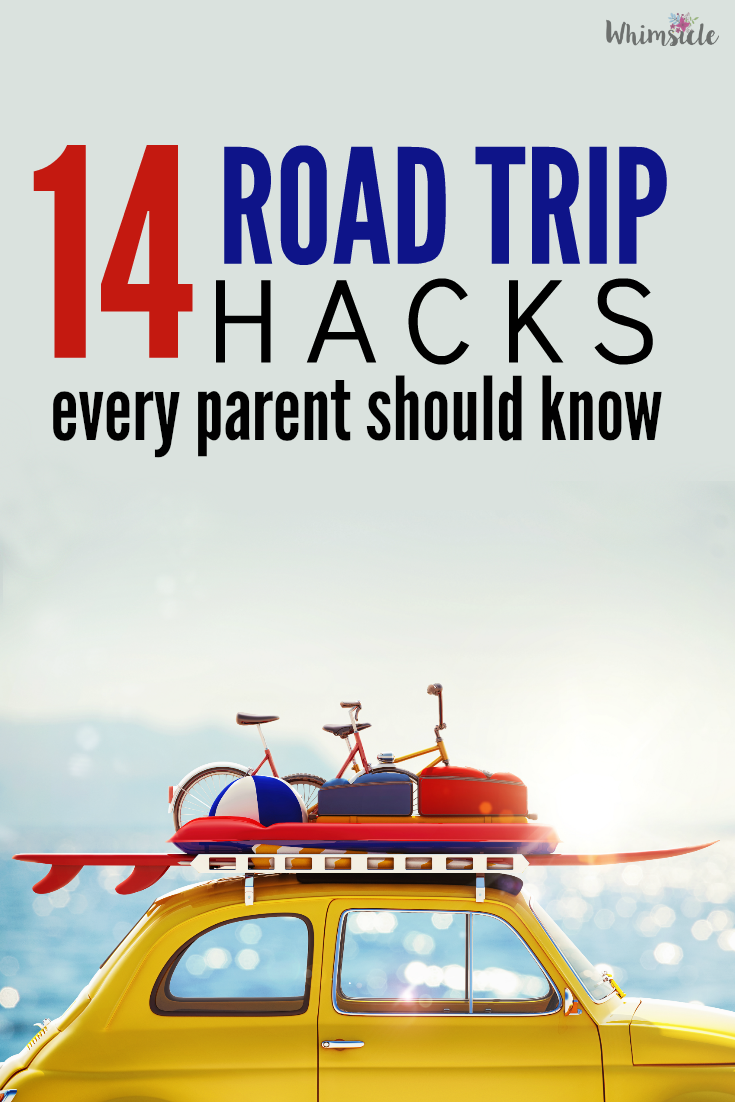 Article Name
14 Family Road Trip Hacks Every Parent Should Know
Description
OMG! These road trip hacks make traveling with kids so much easier. Activities and snack ideas to survive that long car ride.
Author
Publisher Name
Publisher Logo