Easy Tips on Parenting Without Your Partner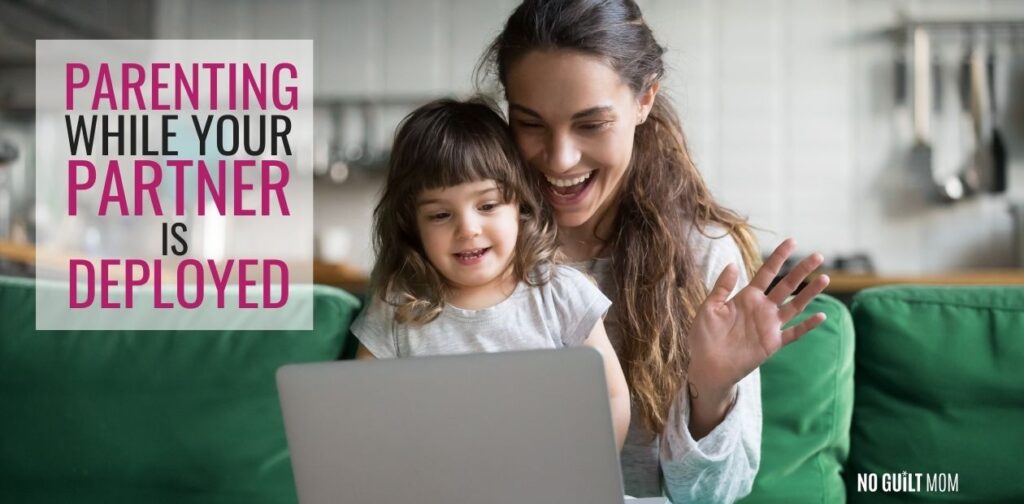 We LOVE to hear from our No Guilt Mom family! Everyday we get emails from you and we read every, single, one. Today's podcast was actually inspired by a listener…
If sometime in the far off future you could host a cast on parenting while your spouse is away more than 60-100% of the year and how to balance life, I would be forever grateful. And, how other parents not in similar situations to us can still talk to us without feeling 'weird' since they know the parenting loads are a little imbalanced at times. This is a common occurrence and leads to unnecessary and unwanted isolation unfortunately. The exact opposite of what we need during COVID lockdowns. I think this is a subset of parents who I have seen underrepresented in the homeschool and parenting realms who would benefit A LOT from any and all advice your team could dish out to us.
Well ask, and you shall receive!
We were so lucky to be able to sit down and chat with Lauren Tamm, the founder of The Military Wife and Mom, Language of Listening® Master Parent Coach and creator of Raising Little Listeners, a Language of Listening course for parents of toddlers through school-age kids. She helps parents raise kids who want to listen, even when no one is looking. I also focus on helping parents create routines for their kids and their families.
She shares with us her best tips on how to best handle parenting while your spouse is away more than 60-100% of the year (be it deployment) and how to balance life as a busy mom.
Resources we shared:
Download the transcripts HERE
The best mom is a happy mom. To better take care of you, download our No Guilt Mom mindset here . These reminders will help you second guess less, and feel more confidence every day in your parenting.