The Phoenix area is now home to an American Girl store! I have been wanting to visit one of these stores with my daughter for such a long time. I've heard stories of doll hair salons, elegant doll cafes and tons of other surprises. Here's a complete rundown of the American Girl Scottsdale store and what you can do with your American Girl fan there.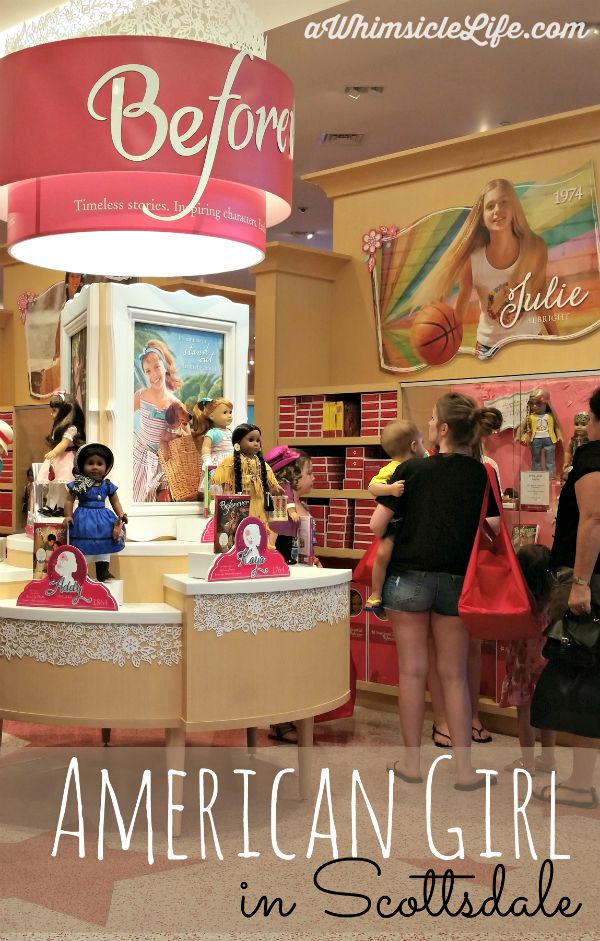 I visited the store the day before the Grand Opening on August 21. My six-year-old daughter and I entered the store located in the Scottsdale Quarter and were immediately awestruck.
At the entrance, a display set up with Maryellen, a brand new American Girl from the 1950's, greeted us. My daughter couldn't wait to play with her.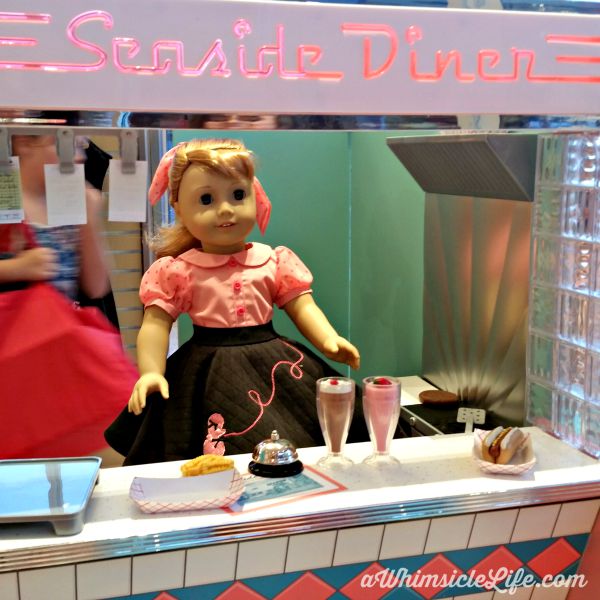 This store is simply amazing. In one corner is an elegant Bistro where you can have a light lunch, a dessert or an afternoon tea.
Every place setting is tied with a hair tie that girls get to keep as a memory of the meal.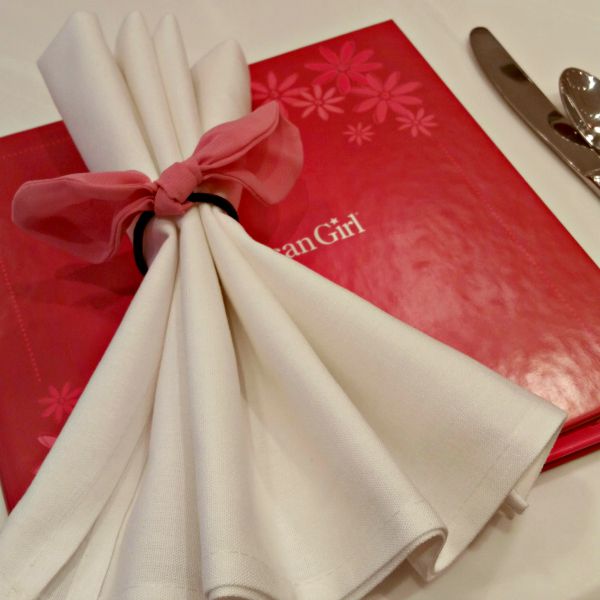 The bistro also has hooks which hold dolls so that no doll needs to be placed on the floor. The bathrooms have these too!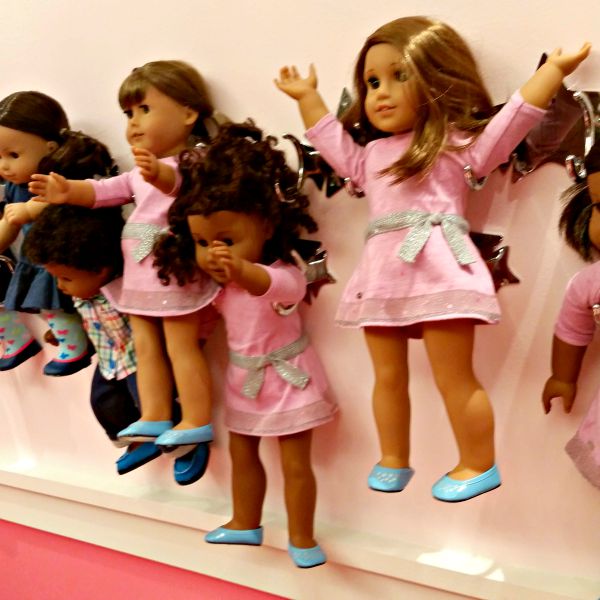 The store also contains a doll hair salon where dolls can get highlights, a new hairstyle and even get their ears pierced.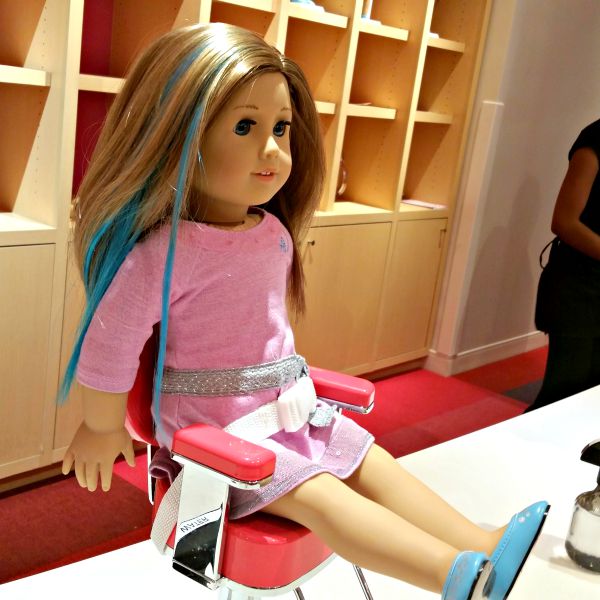 The cool thing about these dolls, and I learned there are contemporary dolls as well as the girls from different time eras that I grew up begging for, is that they are all completely customizable to look like the owner. If a girl has glasses, you can buy glasses for the doll. If a girl has braces, you can also give your American Girl doll braces. There's even a place in the store where girls can make their doll a t-shirt as well as one for herself so they can match. Every year, one doll is named the" girl of the year". The 2015 "Girl of the Year" is Grace. The store has books to buy about Grace as well as a fun photo opp in the store.
While I realize that an American Girl doll is not in the everyday expenditure price range, the store also offers a variety of fun opportunities for a really fun parent-kid date. You do not need to own an American Girl doll to have a fun time here. Make reservations for an afternoon tea in the bistro or browse the book selection in the store. Just looking at all the dolls and learning all of their stories is fun as well.
The American Girl Store is located in the southeast corner of the Scottsdale Quarter at the south end of 73rd Place. A parking garage is located right across the street for easy parking. When you are done at the store, Menchie's frozen yogurt is only a quick walk away. Just saying 🙂