This post is part of a collection of posts detailing romantic restaurants in various cities across the US. If you live outside the Phoenix area or have plans to travel in the near future, check out this list of Romantic Restaurants in Your Area. #Dinner4Valentines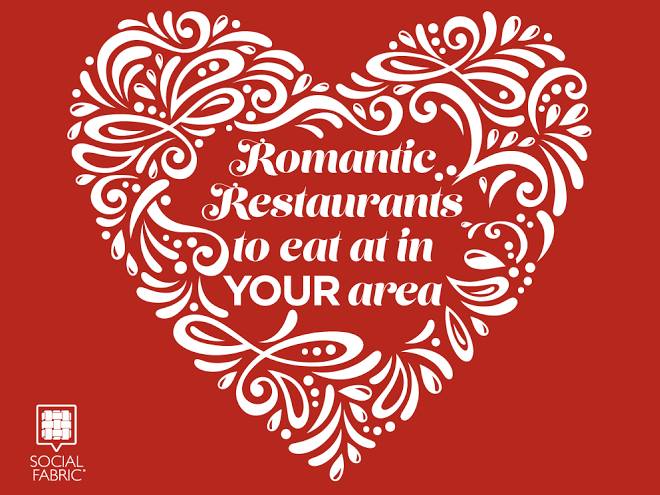 My husband knows that fantastic food and good wine is my favorite kind of date. If a restaurant also has a good beer list, its a winner for us. Lucky for me, we have had the opportunity to try out many restaurants in the Phoenix area. Following is a list of my favorites for a romantic dinner date away from the kids. I've included a variety ranging from experience dining to a quite reasonable night out. Where are you going to #Dinner4Valentines?
We went here for our anniversary one year. Tucked up against South Mountain, Quiessence is housed in a cute cottage and boasts a farm to table menu. In fact, the chefs cultivate their own garden on the property. We went all out and ordered the chef's seasonal tasting menu while we were there. From the starter soup to the antelope (!) every morsel was delicious. Our reservation sat us inside however the restaurant also has outdoor seating overlooking The Farm at South Mountain and tucked under bright, twinkling lights.
Wine and Bruschetta makes a perfect night! Add a cheese board and top it off with salted caramel sundae with chocolate covered corn nuts and you have my dream date. Postino Wine Cafe is one of my favorite restaurants – period – in the area. The bruschetta is delicious whether you choose the tomato jam with sheep milk's cheese or the Brie, apple and fig jam. The Gilbert restaurant has a wonderful patio with an outdoor fireplace and heat lamps or an intimate indoor area with cloistered armchairs and couches.
When I went to ASU, I used to walk past House of Tricks on my way to the Harkins Centerplace thinking that one day, when I was done being a poor college student, I could eat there. For our wedding anniversary one year, my husband and I finally made it a reality. We sat outside on the patio of this renovated turn-of-the-century house surrounded by foliage, sipping on our beer and wine and eating delicious food.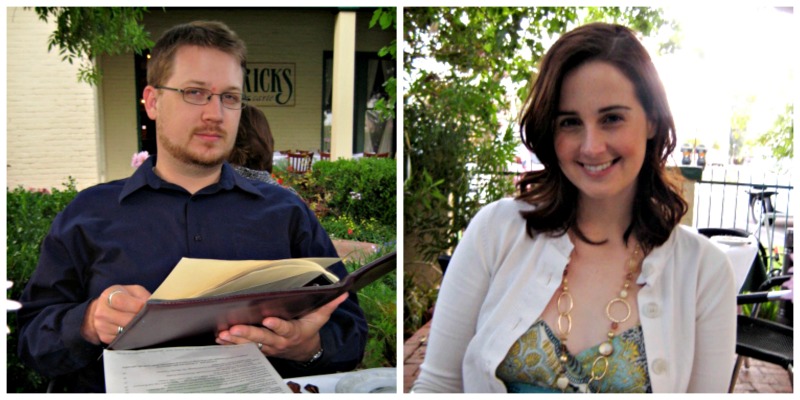 Not more than a mile from House of Tricks, Caffe Boa is an amazing restaurant as well. The cheese plate appetizer options are forever changing and always amazing. We never know any of the cheeses on the menu, so the server always recommends and each time it is mouthwateringly delicious. Caffe Boa serves a lot of farm to table dishes focusing on local food providers like the Queen Creek Olive Mill. It was here my husband and I found olives that he declared tasted like candy (Castelvetrano olives, I believe). My husband also ate rabbit here for the first time. After his course, he declared, "The cuter the animal, the better it tastes." My favorite dish is the Ravioi Zucca- a butternut squash ravioli with goat cheese.
Sassi is our Mother's Day destination, but in the entire Phoenix area, I can not think of a restaurant more unique or romantic. Nestled in the foothills of Pinnacle Peak in North Scottsdale, Sassi is modeled after an Italian Villa- with courtyard fountains, impressive stone laid hallways and a view out back of the city. Truly a prime spot for a romantic meal.
One of the FOX restaurants in the good company of Sauce, Arrogant Butcher and Zinburger, Olive and Ivy makes the list for its gorgeous patio overlooking the Scottsdale waterfront. They also have a great wine selection, gelateria in house and amazing, creative bruschetta. I highly recommend the manchego with quince and spanish chorizo.
What is your favorite romantic restaurant in your city?