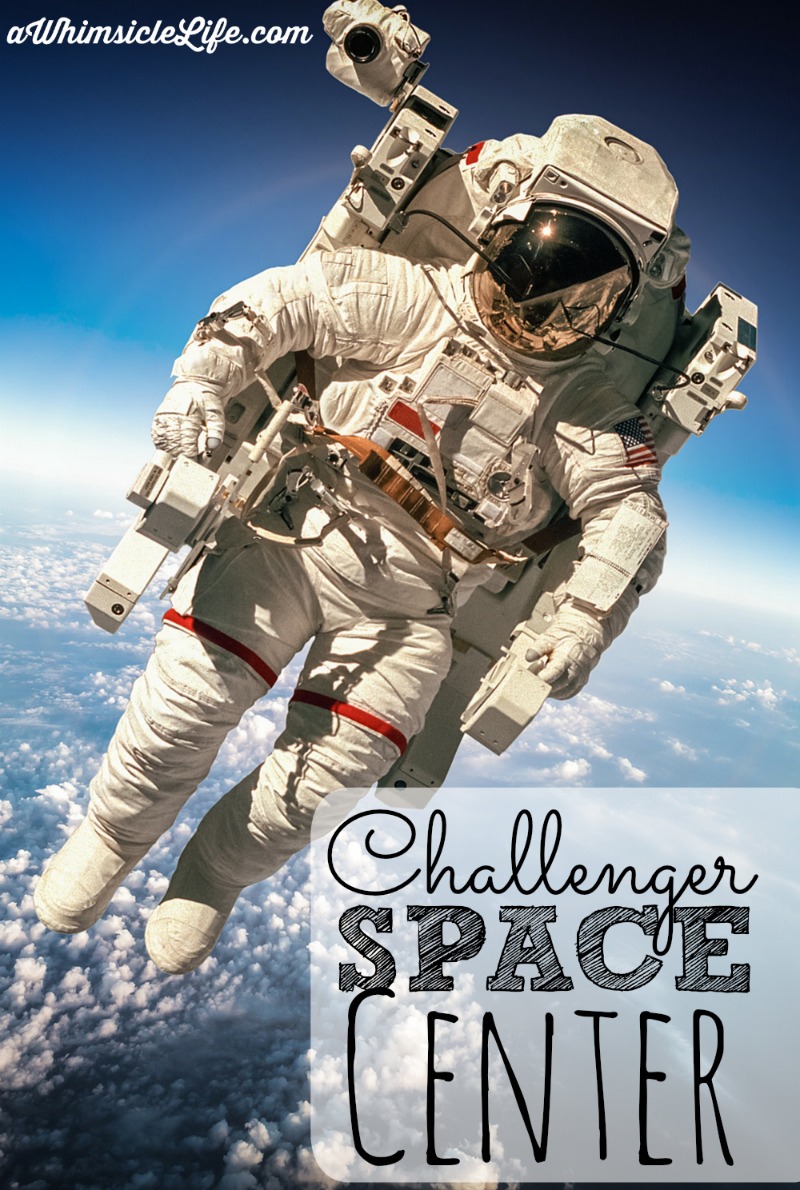 The Challenger Space Center in Peoria, AZ is one of the many Culture Passes offered at the local library.
"Mommy, are we there yet?"
"No, not yet, Llama," I responded.
"Now, are we there?"
Yep, it was one of those drives. Llama was on a day off from school and by luck we had found the Challenger Space Center Culture Pass lurking in the rack at our local library. My daughter loves everything "Space" so I was initially excited about this Culture Pass score. My excitement dwindled after we mapped it out on Google Maps and found that it would take an hour of travel time. While I used to handle these kind of drives with ease when I lived in LA, having two children and living within 5 minutes of everything has changed my perspective in reasonable driving distance.
Yet, we had a Culture Pass! So, we packed ourselves into the car and drove to the Challenger Space Center in Peoria.
Small white globes bordered the sidewalk leading up to the entrance.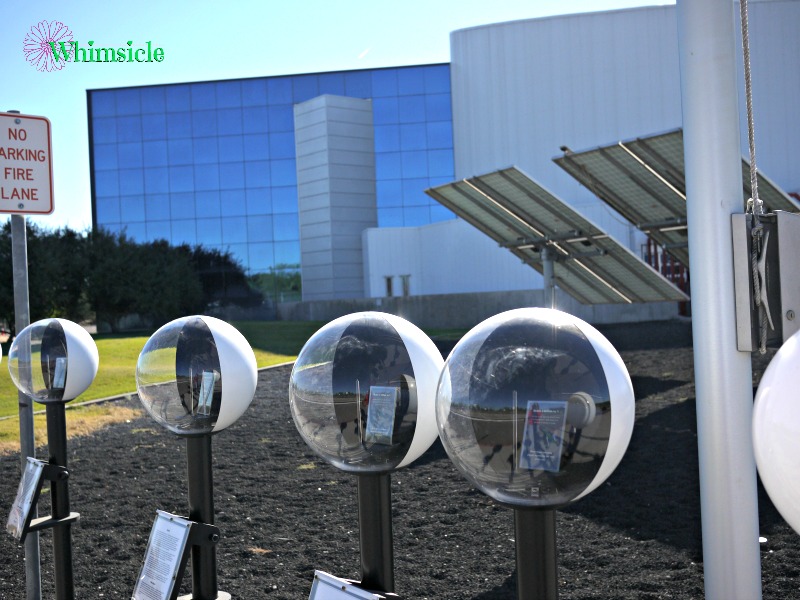 Each globe represents a planet and its size in relation to the sun. Below is Saturn. You can see how small Saturn is when compared to the large plastic dome encasing it.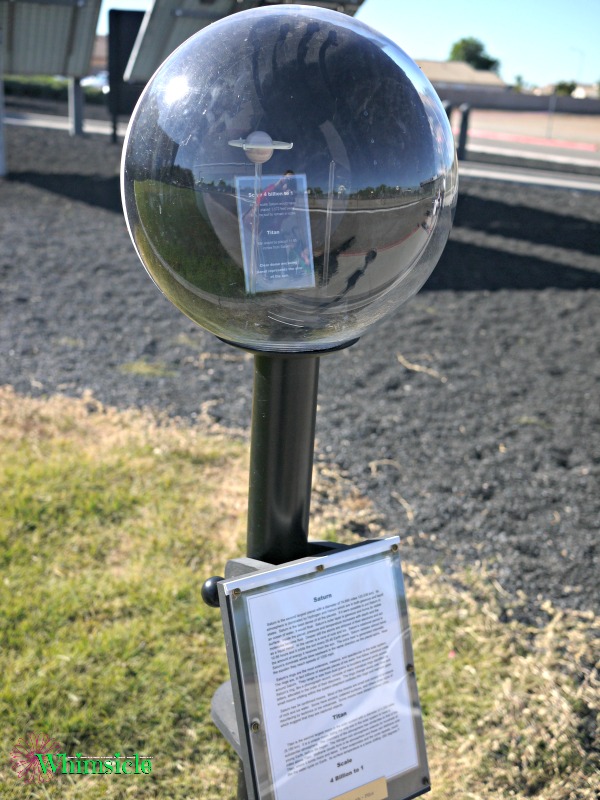 Entering the space center is a little like entering a space shuttle from the docking bay. The sliding doors opened up much like I have seen movies portray astronauts boarding a ship. Inside, a large atrium greeted us with a view of all four floors of the center.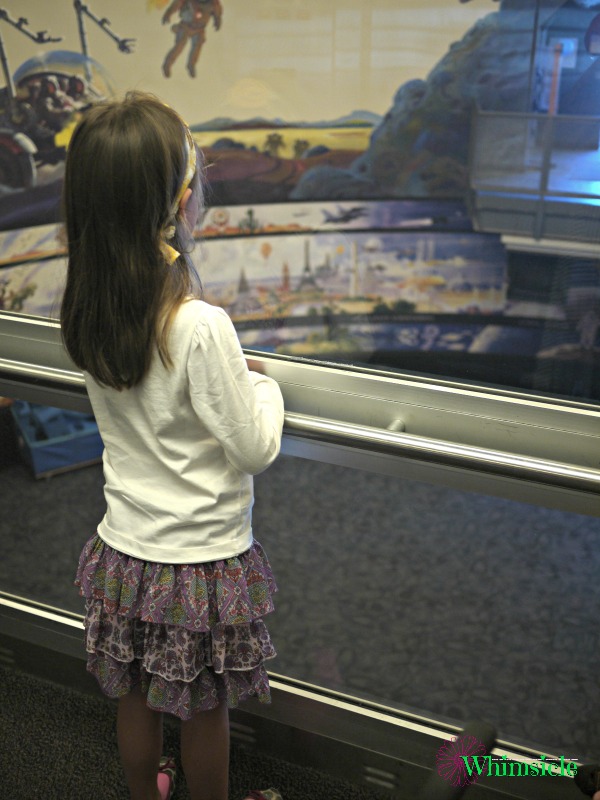 As Llama and Dude peered over the edge, they immediately spied their first conquest.
Space Blocks!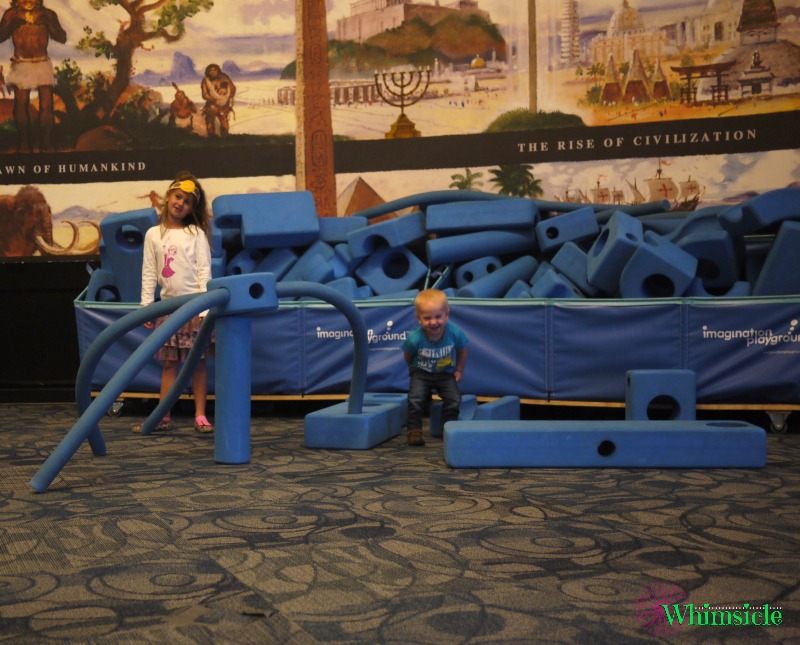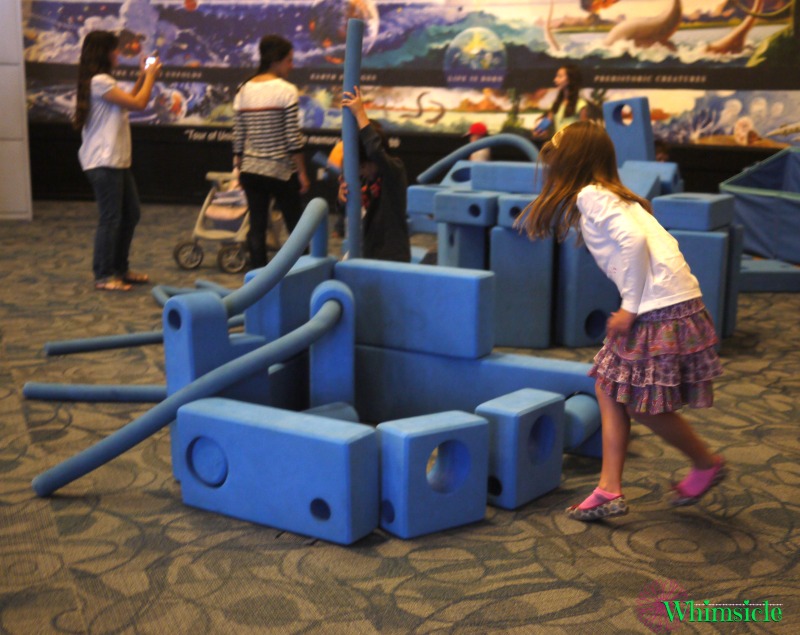 This is by far the most popular activity at the space center for young families. I dragged my two away after 45-minutes. 45 minutes!!
Activities for School-Age Kids
We ventured upstairs and snagged a scavenger hunt from the gift shop. On it, were questions about the various exhibits. Llama loved this! I watched as she combed through the information at each exhibit looking for the answers to each clue. When she finished, she turned her paper and received a small prize.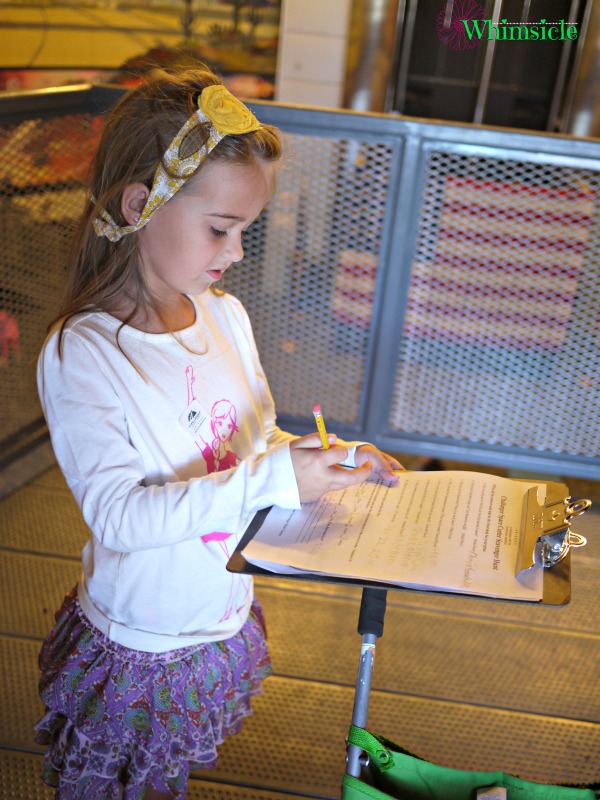 One of the exhibits featured a tire from the Columbia space shuttle.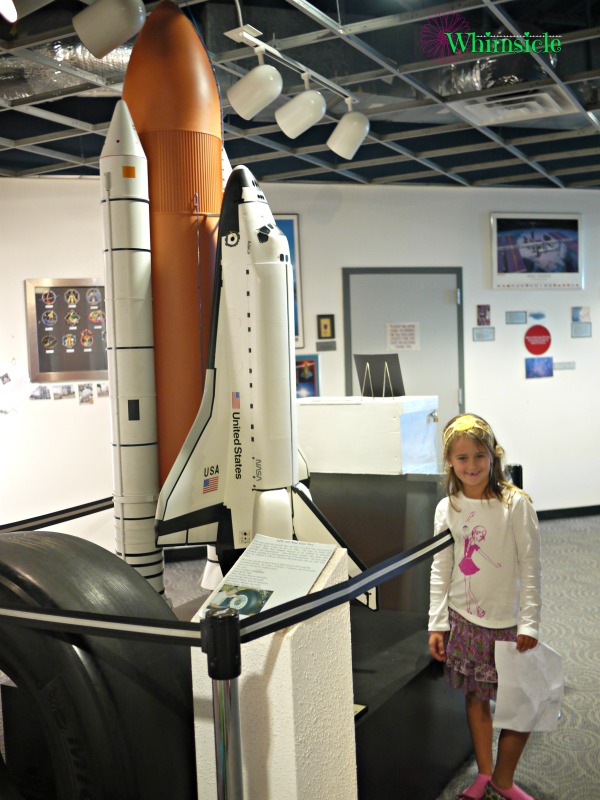 You can see how the tire in the lower right compares to my six-year-old daughter.
All the exhibits were very informative, however they were also a little outdated. Many were showing some wear and tear, most of the electronic flight simulators were not functioning and an entire section of meteorites was under renovation. Honestly, I was disappointed with the museum-like portion.
Visiting with Toddlers
While Llama loved completing her scavenger hunt, going through the exhibits with my one-year-old son was rough. He wasn't interested and I had to keep chasing him down hallways and preventing him from plummeting face first down stairwells. I would have had much more fun on this trip if we could have somehow left Dude at home.
My recommendation
I don't think I got the see the best of this space center on a culture pass (or with a one-year-old). The real draw of this place lies in the programs they offer. From simulated space missions, live demonstrations (liquid nitrogen birthday party, anyone?) and family star nights, the Challenger Space Center has so many amazing and exciting opportunities to learn about space. As a teacher, I would sign my class up for a field trip in a heart beat.
My recommendation is to skip the culture pass (unless you live nearby), and plan a family outing attending one of the amazing events that the Challenger Space Center has to offer.
The culture pass was just not worth all of the "Are we there yets?" in my book.
Have you been to the Challenger Space Center? What are your thoughts?