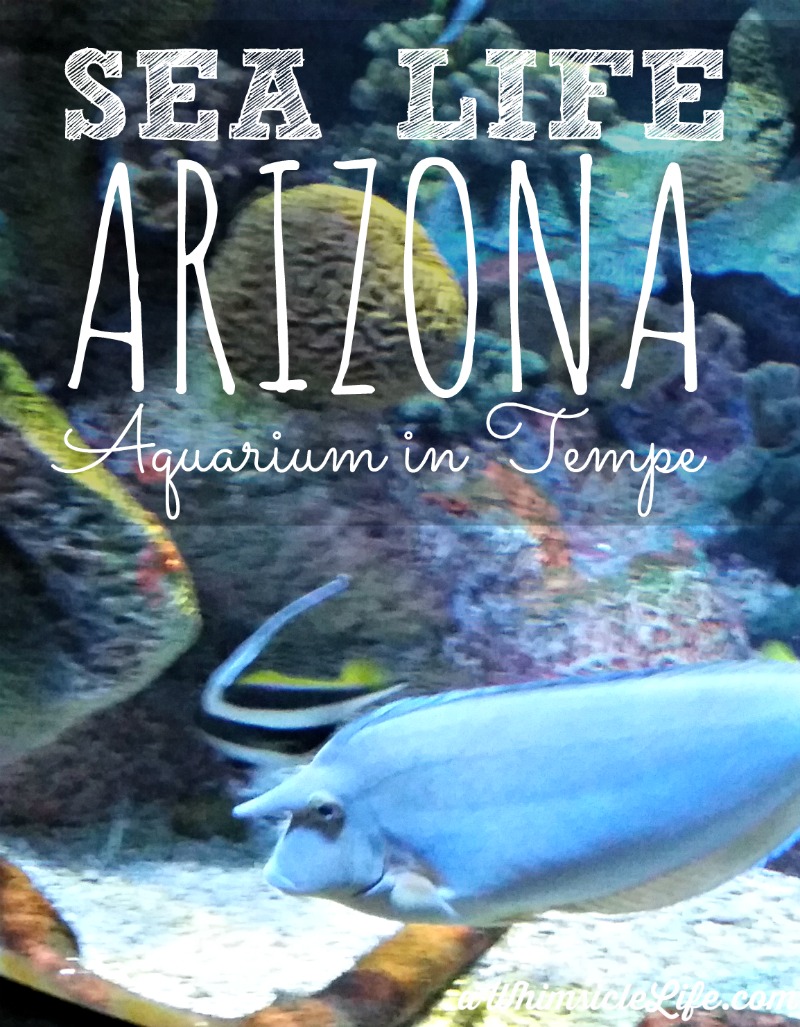 Every time I get the opportunity to visit Sea Life Arizona, I go for it. Not only does the aquarium hold so many amazing varieties of fish, sharks and other marine creatures, it's also centrally located. Sea Life Arizona is tucked inside the north east entrance of Arizona Mills Mall in Tempe.
Sea Life is a worldwide chain of aquariums, however each aquarium's design reflects the local region. Immediately upon entering the Arizona Mills location, tanks with fishes that inhabit Arizona's parks and lakes line the walls to greet you.
We recently visited as part of a media trip during the aquarium's annual Octonauts Training Academy. At the front door, each of my kids got a passport and small sheet of stickers. Throughout the aquarium, six stations each featuring a different Octonaut had a different task to complete.
My children approached this visit in two different ways. Dude, who is almost 2, ran from exhibit to exhibit to scream at the sea creatures.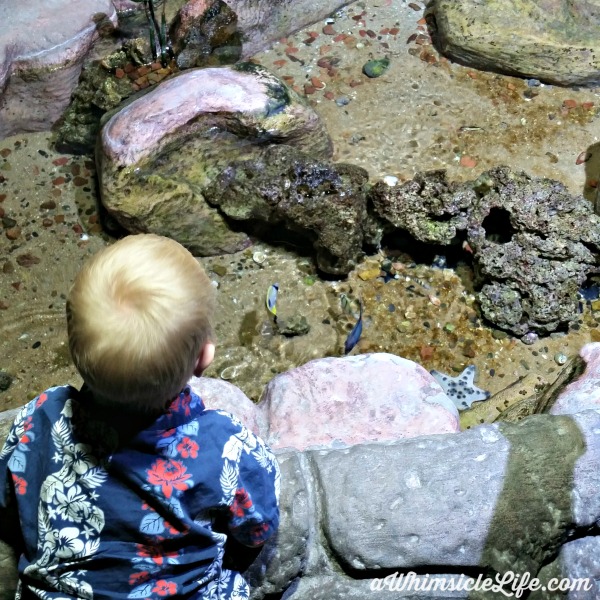 Squeals of excitement and joy…yes. VERY LOUD squeals of excitement and joy. I'm sure the entire aquarium heard his enthusiasm.
Llama, 6, took hold of her Octonauts passport and went to work. She hunted for each station and carefully followed all the instructions to earn her sticker. One task required that she touch an animal in the touch tank. Immediately, her eyes darted up to mine in a pleading, "No, please don't make me touch something gross." Seeing her hesitation, I asked one of the employees manning the touch tank, "What is the least squeamish thing that she can touch in here?"
They were incredibly helpful. "She can touch a seashell," the man responded.
Done. Llama touched a seashell and earned her sticker for that station.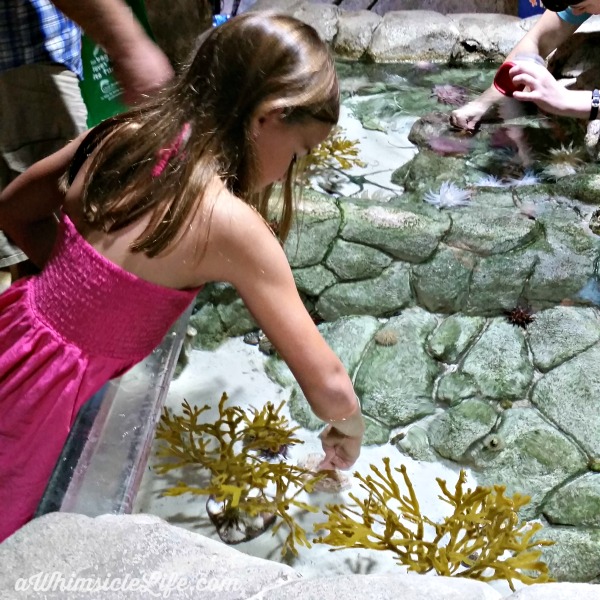 We also colored a submarine, learned interesting sea facts from Captain Barnacles and hunted through the tanks with magnifying glasses as part of our Octonauts adventure.
At the end of the exhibits, Captain Barnacles and Peso awaited our crew in the play area for a picture opportunity. Llama also earned a certificate for completing her passport.
No worries if you miss the Octonauts at Sea Life though. All of the exhibits remain the same. The Octonauts just add that little extra bit of whimsy and will be at Sea Life Arizona until June 21. Anytime you visit Sea Life, you can always spy on the sea horses,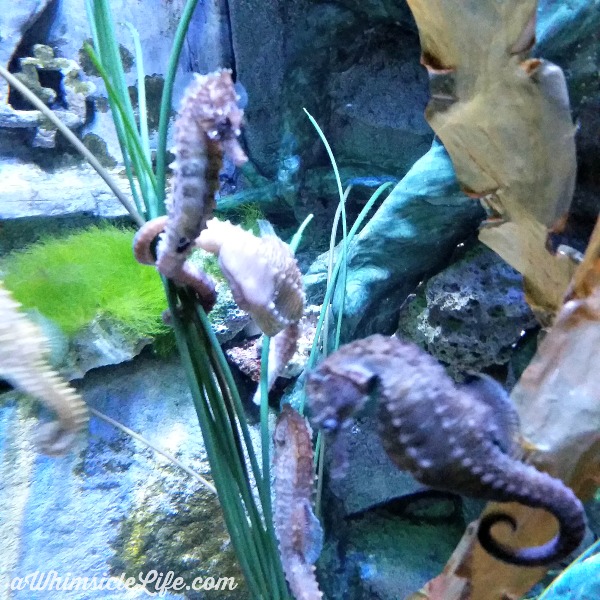 Walk into a room surrounded by 360 degrees of fish tank,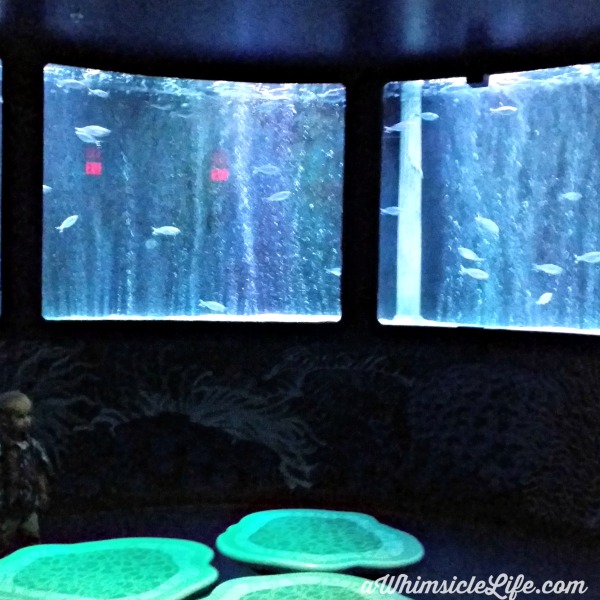 And journey straight through the middle of the sea by way of glass tube,
With my two kids, our visit lasted about 45 minutes. I recommend wearing very little ones unless you have a small umbrella stroller. Many parts of the aquarium have small walkways which make it difficult to navigate large jogging strollers.
Tickets for Sea Life are $20 for adults and $15 for kids if you walk up and buy the tickets in person. However, there are a ton of great deals to be found such as:
Buy in advance online – This saves you about 20% off the normal ticket price. $10 tickets are available Monday through Thursday if you visit from 4-6pm.
Not only did my kids love the many varieties of marine creatures, but they also loved the activities, exhibits and of course, the gigantic indoor playground that Sea Life Arizona had to offer. The aquarium is one of our favorite destinations.
Need more ideas on where to take kids this summer? POGO pass is fabulous!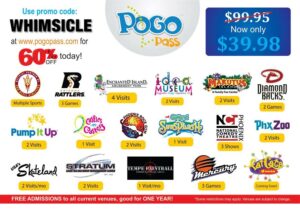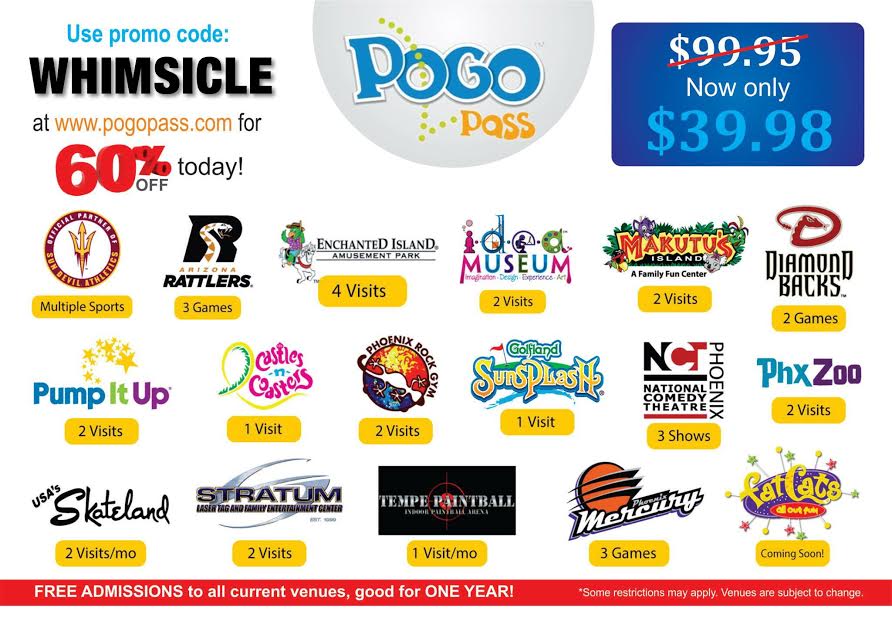 Keywords:
Sea Life Arizona
Last Updated:
March 8, 2017