This shop has been compensated by Collective Bias, Inc. and its advertiser. All opinions are mine alone. #CloudPetsForever #CollectiveBias
I admit it. I have a hard time making time alone with my six-year-old daughter. Lately, it seems that I am constant damage control with my two-year old son and my daughter gets a pretty raw deal. She is a really helpful and agreeable kid. I often worry that I don't give her enough of my attention because her brother takes up SO much. These are three ways that my hubby and I use to connect with her that are fun for her and fun for us.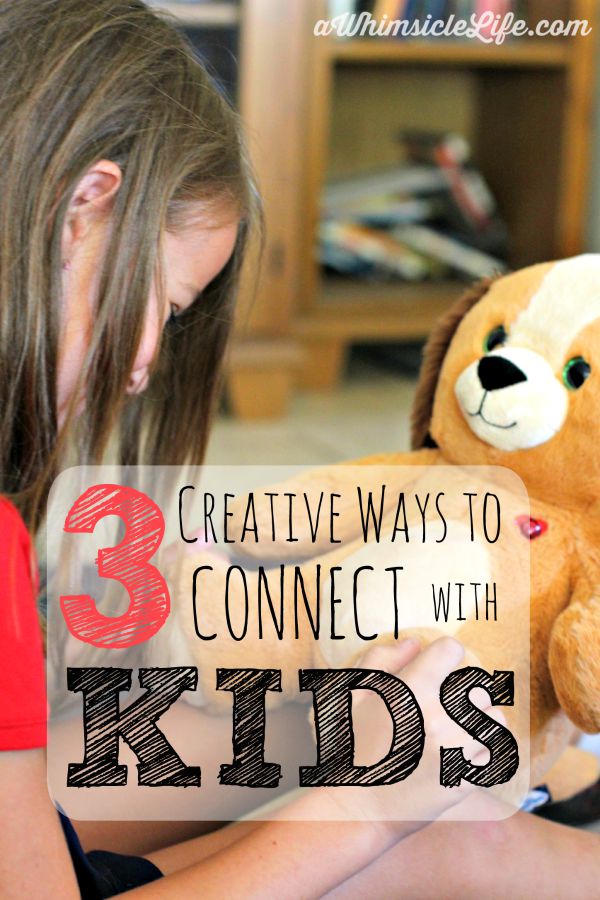 Dates
I started these with my daughter when she turned 3. Every Friday, after I finished at work, I picked her up from day care and we went on a special date – just the two of us. Our dates usually involved something sweet because we are both sugarholics. Whether it was feasting on cake pops at a local bakery or trying new frappuccino variations, our dates were always fantastic.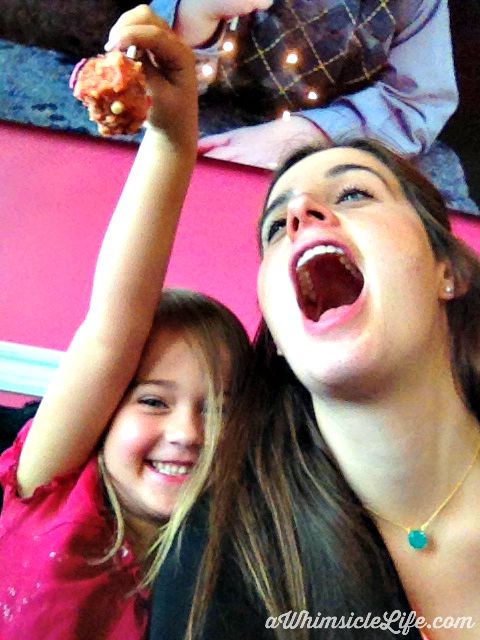 I work from home now but Fridays are still our designated date days. Even though they now involve her little brother, its still a fun time to reconnect where I put away my cell phone and devote that time to my kids.
CloudPet™
As soon as my daughter saw these advertised on TV, she begged me for one. "Please!," she pleaded, "that way I can talk with Daddy when he's late coming home from work."
We went to WalMart and chose the puppy CloudPet™ which she named Sparkle.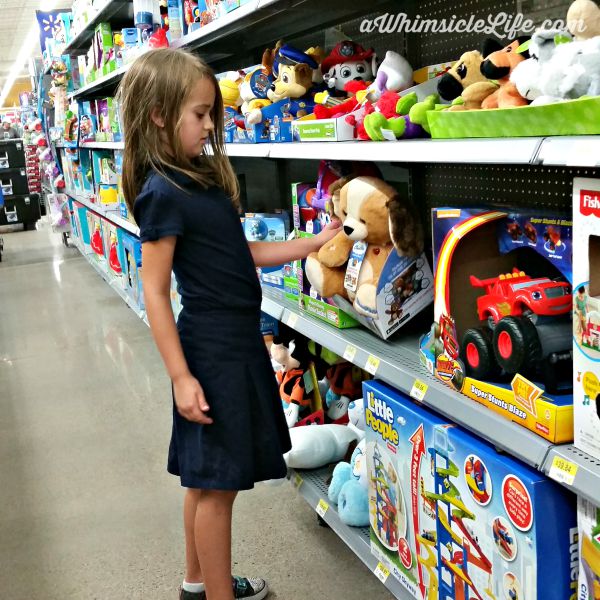 My husband's job has been extremely busy recently and he's frequently late for dinner. His long working hours have worn its toll on our daughter. So much so, that she reprimands him every time that he's late. Since we got our CloudPet™, those late nights are much happier. He can now keep in touch with her even when he's away from home with this new, one-of-a-kind toy.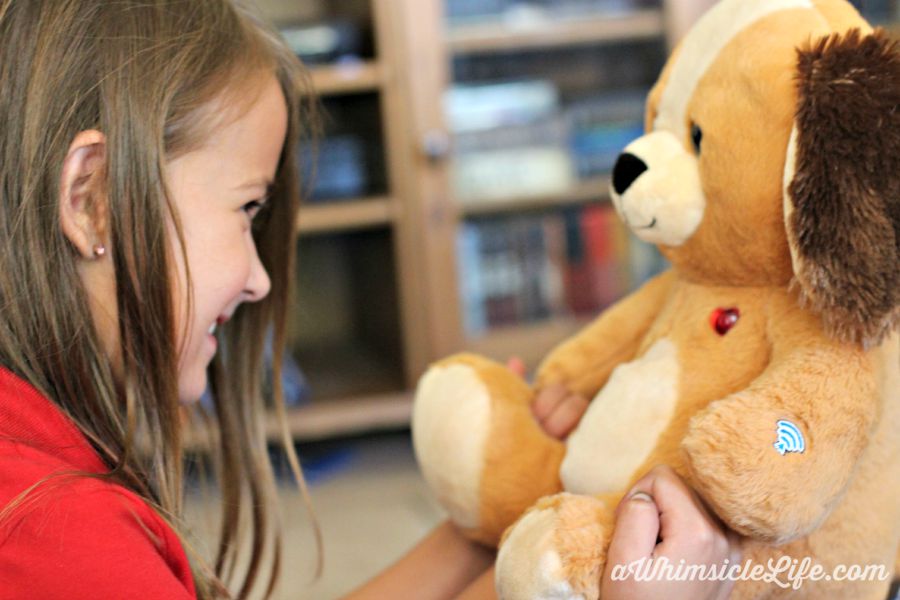 Our CloudPet™ allows my hubby to send voice messages to my daughter and also allows my daughter to respond. When he's late, he can hop on the free CloudPet™ app on his cell phone, record a message for our daughter and send it along. I get a notification that she has a message which I then send along to our CloudPet™. Every message that she receives and every message that she sends goes through my cell phone. As a parent, I am in full control of all communication.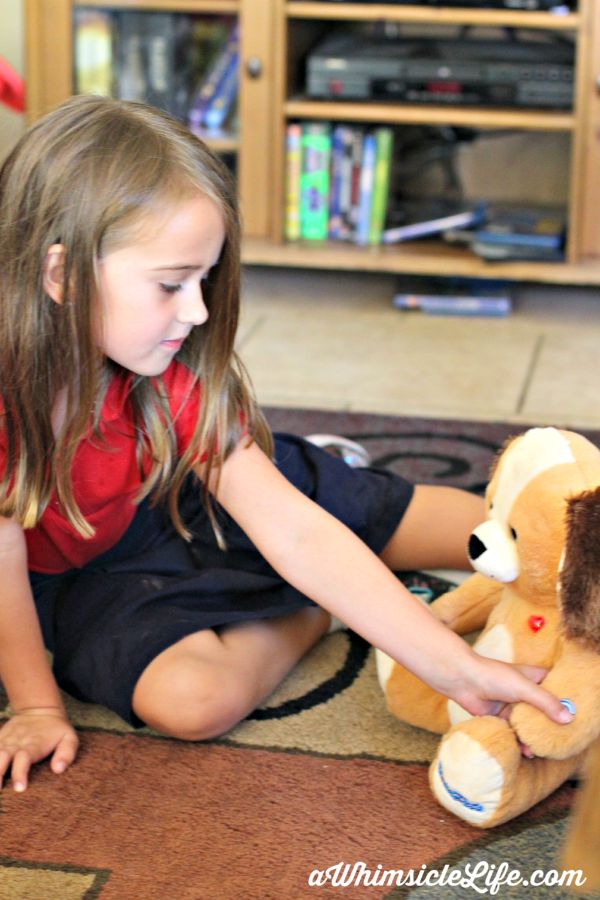 My daughter rushes across the room as soon as she sees Sparkle's heart blinking.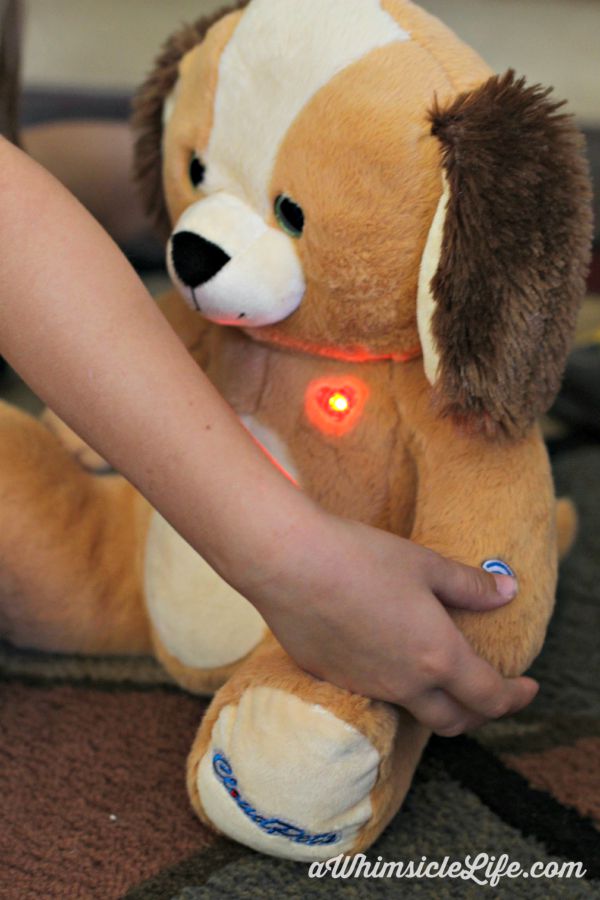 She presses down on Sparkle's paw and hears her daddy's voice telling her he's coming home and that he loves her. She records a message back to him and leaves with a smile on her face.
You can see exactly how it works here.

We've also been using our CloudPet™ to talk with my parents who live out of town. My two-year-old son seems a little confused when Opa and Mimi's voice come out of Sparkle, but he giggles as soon as he recognizes who it is.
You can find your own CloudPet™ at select Walmart stores right now and it will be available nationwide soon. Look for the CloudPet™ pallet display near the registers and don't forget to pick up the three AA batteries needed for your child's new friend.
Mommy-Daughter Journal
Second graders can be hard to read sometimes. My daughter has always been a little reluctant talking about her feelings, but writing them down comes much easier for her. We started a Mommy-Daughter journal this summer before we went to Disney World to start making plans for the upcoming trip. I would write a short message asking her questions and plop the red bound book on her bed. She then immediately responded and ran back into my room to throw it on my pillow.
Not only did I find out a lot about her, but it was also fun to have that journal be just between us.
Whether we plan special time together, communicate via the cloud or start a journal, its awesome to spend that one-on-one time with my daughter. It makes me feel a little less stressed as I pull my two-year-old off the banister or need to sit near him the entire afternoon to make sure he doesn't get into trouble. I know that I am paying attention to my daughter as well.
What ways do you use to connect with your kids?