Back to School Teacher Gifts
Get ready for three EASY and AFFORDABLE way to start off the new school year with your child's teacher.  These back to school teacher gifts not only look gorgeous, but they are also things that a teacher needs for the classroom.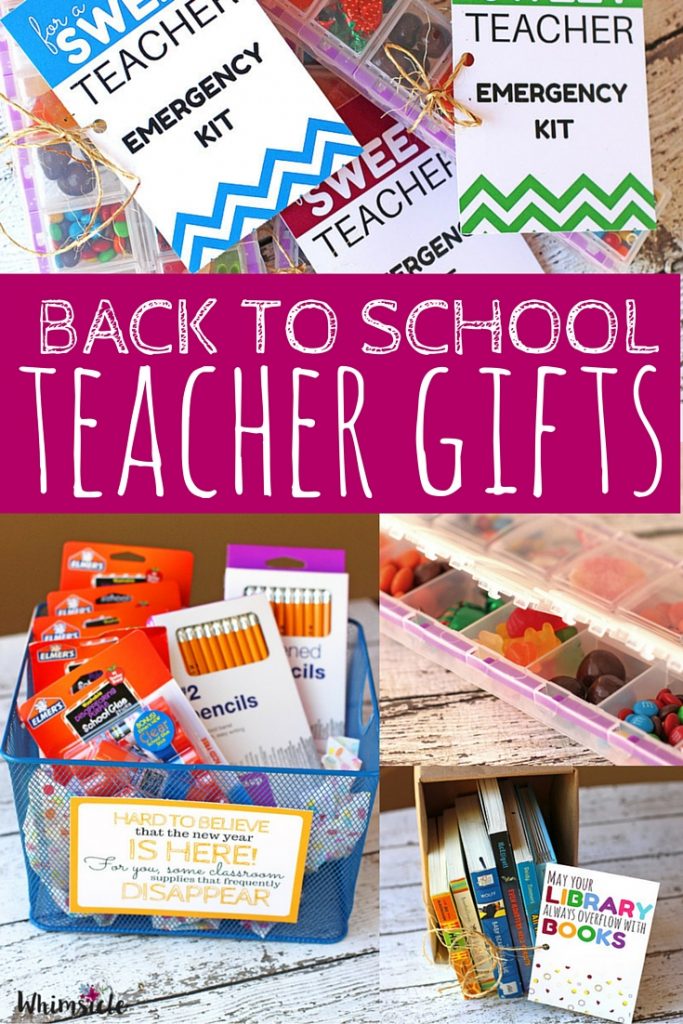 When I was a teacher, I loved setting up my classroom for the new year.  I love new school supplies, buying new books and figuring out how I would make it run well.
Giving your child's teacher a gift like one of these – especially if you have a new Kindergartener – starts a great relationship for the whole year!
Teacher Emergency Kit
Let's be honest.
As much as teachers love their jobs, it also gets a little stressful at times.  These emergency kits help take away the edge from the hard days.
Who doesn't love a little sweet treat?
I bought these containers, visited a candy shop and filled each section with a different sweet treat.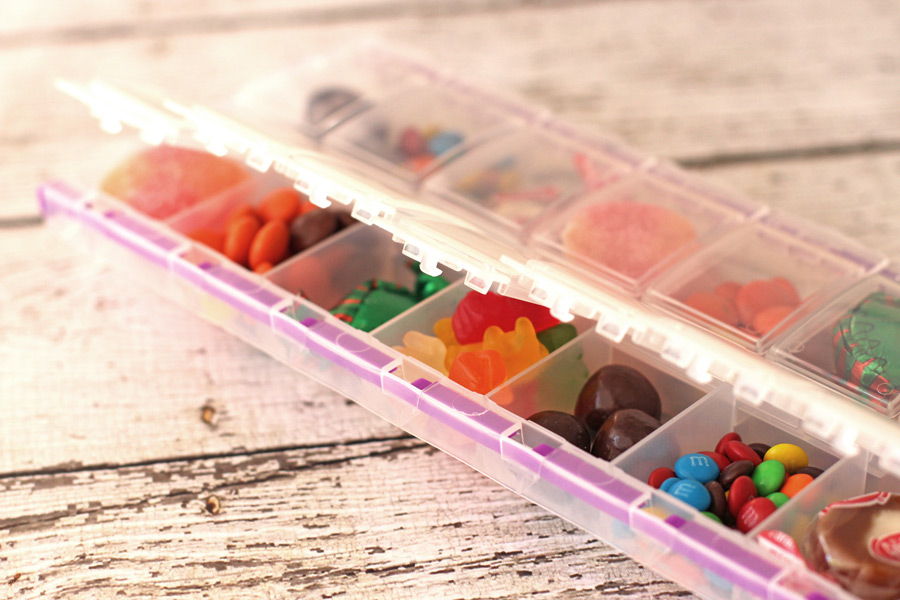 Punch a hole through the tag and tie with twine.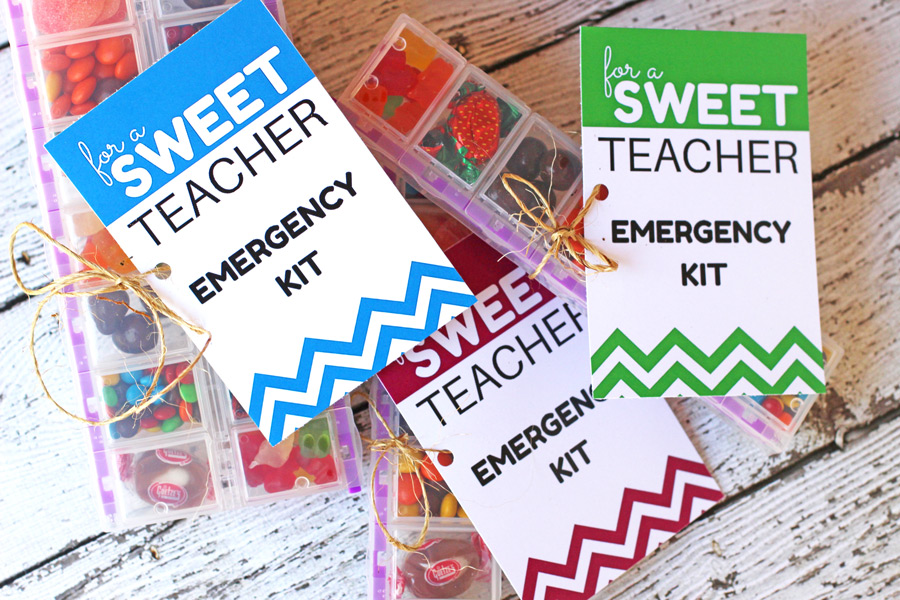 Want these tags?  Download them below: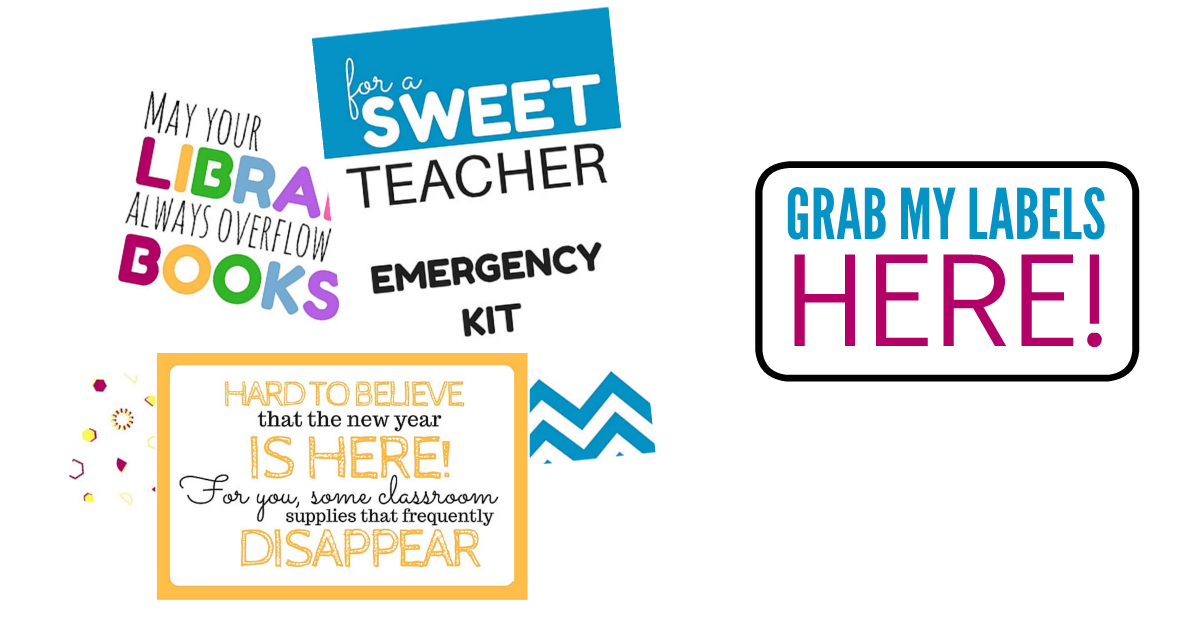 Mini Library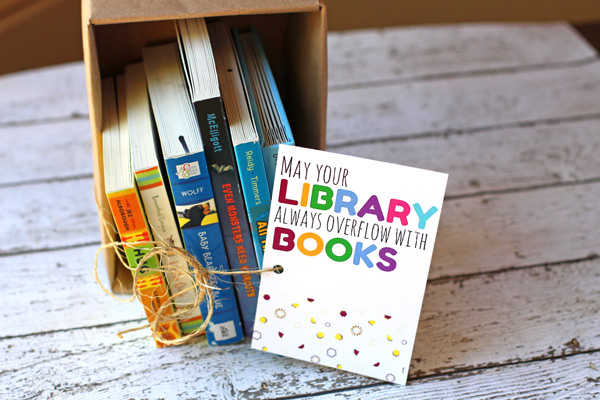 For this, gather a:
shoebox
paper bag
books appropriate for the teacher's grade level
Wrap an empty shoebox with the paper bag.  You can also have your child decorate the outside for a more personalized touch.
Fill the shoe box with books!  Don't buy new, scope out your nearest used bookstore and find titles with no bends in the spines or visible creases in the corners.
Expert tip:  Have your child dig through his or her bookshelf for a few books to trade in.  Then, use the credit from these trades to buy books for the teacher.
Tie the books with twine, attach the tag, and you have a super thoughtful and usable gift.
Disappearing Supplies Box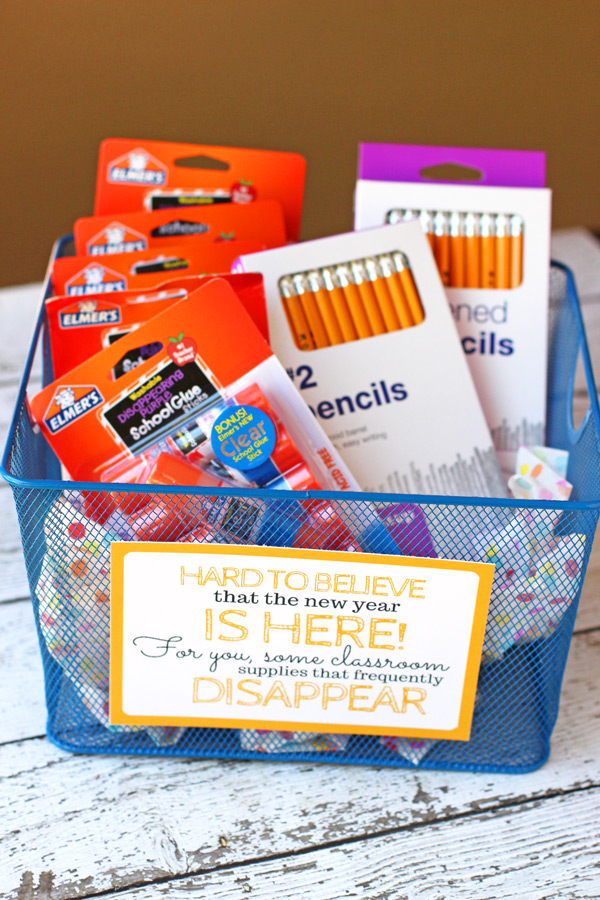 Some supplies go faster than others.
As a former teacher, I know which these are and have made a list for you in this bundle of tags.
Simply buy a few of these supplies along with a basket to put them in.
I found this basket it the dollar section of Target.
Attach the gift tag with a little bit of Duck Tape.  Such an easy way to present school supplies that every teacher needs!
I wish you a very happy start to the school year.  Make sure to download the gift tags below!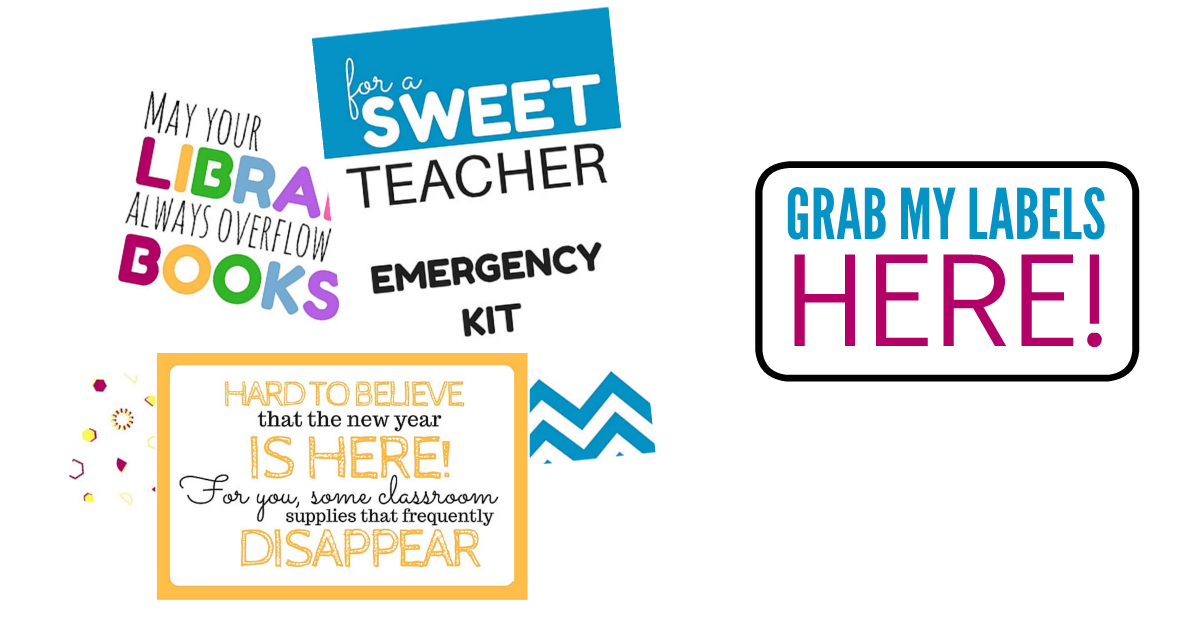 Title:
Back to School Teacher Gifts
Mentions:
DIY Projects, gift ideas
Keywords:
back to school teacher gifts
Last Updated:
December 3, 2020