This shop has been compensated by Collective Bias, Inc. and its advertiser. All opinions are mine alone. #BTSSpirit #SweetSquad #CollectiveBias
Back to school already?!? What?!? This after school snack will help you ease seamlessly into the new school year.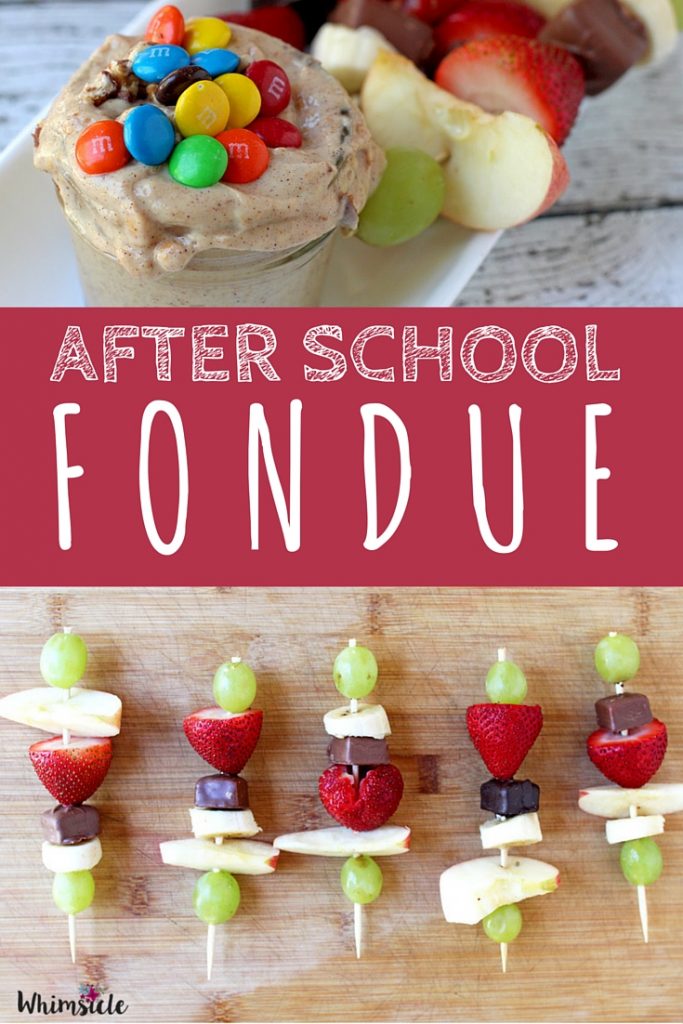 Are you as stunned as I am over how fast the summer flew by? Now, we venture into the routines of the school year: Homework, after-school activities, dealing with those after-school "hangries"?
They exist! Oh my goodness!
In our house, I've made it my mission NOT to ask my daughter anything about school until two things have happened:
She has had time to rest
She has had a snack.
Before, I would ask "How was your day?" and "Tell me about school." Totally reasonable parental questions.
But no, my daughter never saw them that way. These questions always led to tear and grunts from her. Then, I would get offended and our afternoon would careen downhill from there.
Now, it's rest and snack. With this mantra, our afternoons go rather smoothly.
Here's a snack that is both fun and encourages your kids to eat fruit! It's a win-win for all involved.
After School Fondue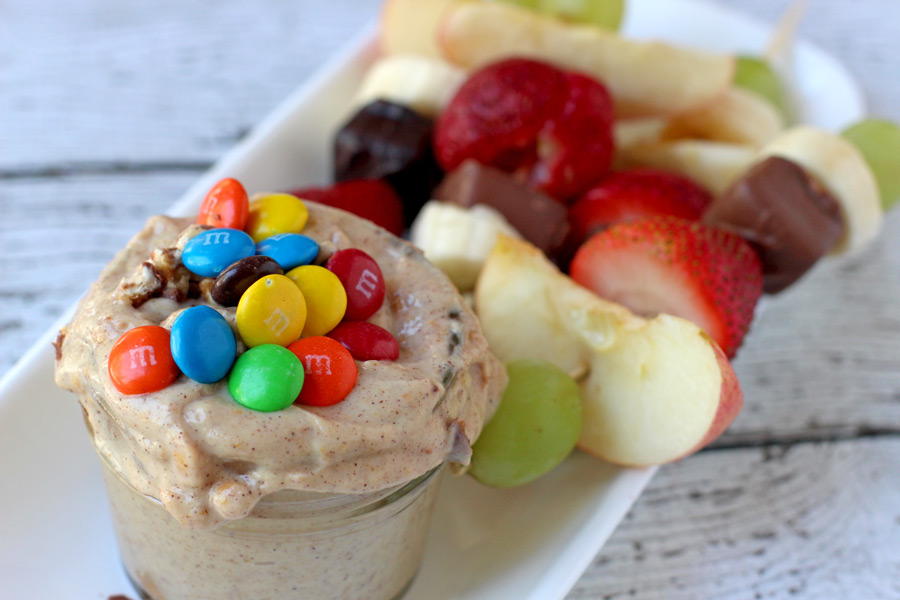 First, who wouldn't be excited about M&M's® and mini Twix®, Milky Way® and Snickers®? I snack on this right along with my kids.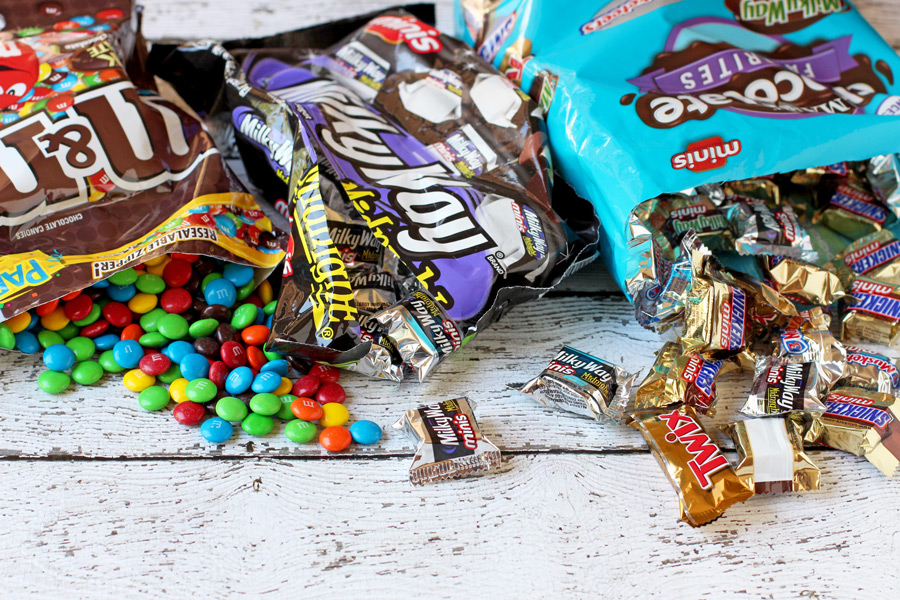 I picked up the candy while shopping at Walmart.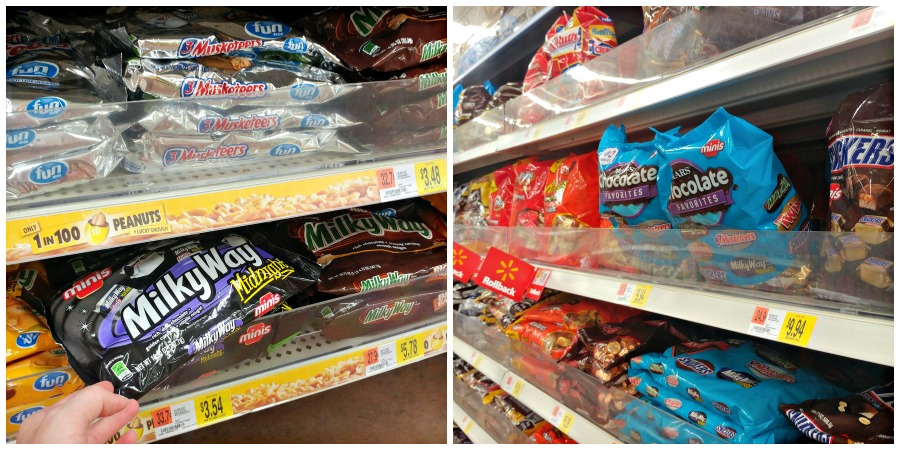 While there, I loved seeing all the new Ghostbusters products they had like the M&M's® Milk Chocolate bottle with Ghostbusters packaging. Keep an eye out for an in-store coupon for $0.75 off this bottle from now until September 30th.
Have you seen this movie yet?!? I really want to. I keep hearing about this huge girl power moment that Kate McKinnon has near the end of the film.
The entire movie is a testament to girl power. I can't wait to take my daughter!
For this snack, you will need
sliced apples
grapes
sliced bananas
strawberries
Mars mixed mini variety bag (SNICKERS®, Milky Way®, Twix®, Milky Way Midnight®)
M&M's®
Milky Way® Midnight miniatures
1 cup greek non-fat yogurt
2 TBS peanut butter
1 tsp honey
1/2 tsp cinnamon
kabob skewers
A huge bonus is that this fondue dip is packed with protein since it's mostly yogurt and peanut butter.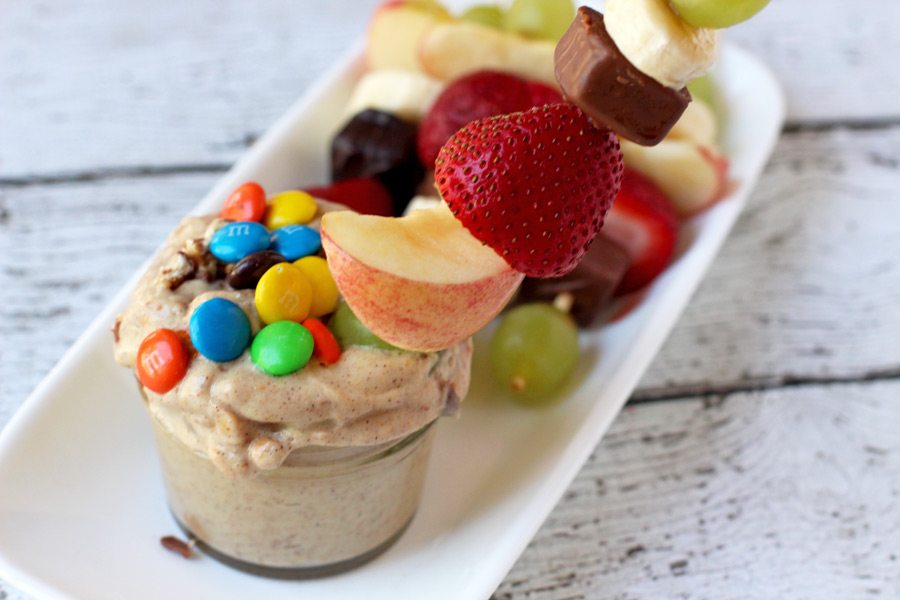 Assembling the Kabobs
First, assemble the kabobs with the apples, grapes, bananas, strawberries and miniature SNICKERS®, Milky Way®, 3Musketeers & Milky Way® Midnight.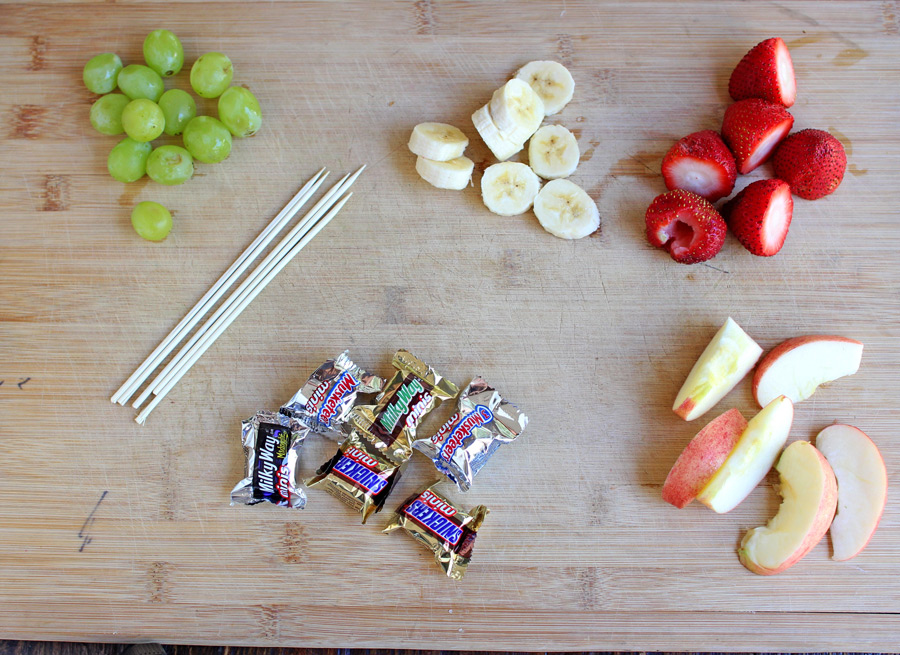 I cut kabob sticks to an 8-inch length for this snack. Put the fruit and minis on in whatever order you wish.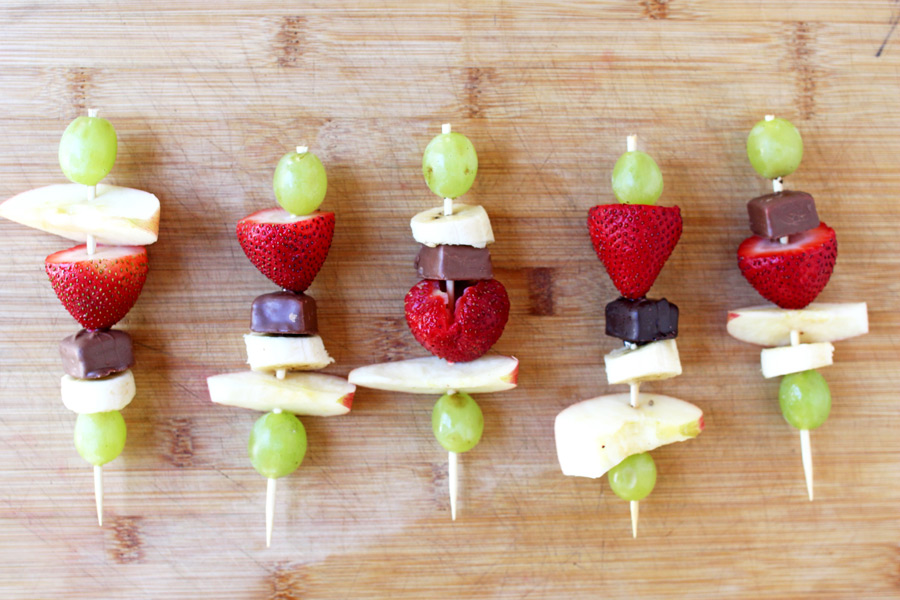 In a small bowl, mix the yogurt, peanut butter, honey and cinnamon. Spoon this dip into a small dish and sprinkle with M&M's®.
This fondue also tastes amazing if you substitute the M&M's® with chopped SNICKERS® miniatures. Mix another chopped SNICKERS® mini into the dip for an extra yummy addition.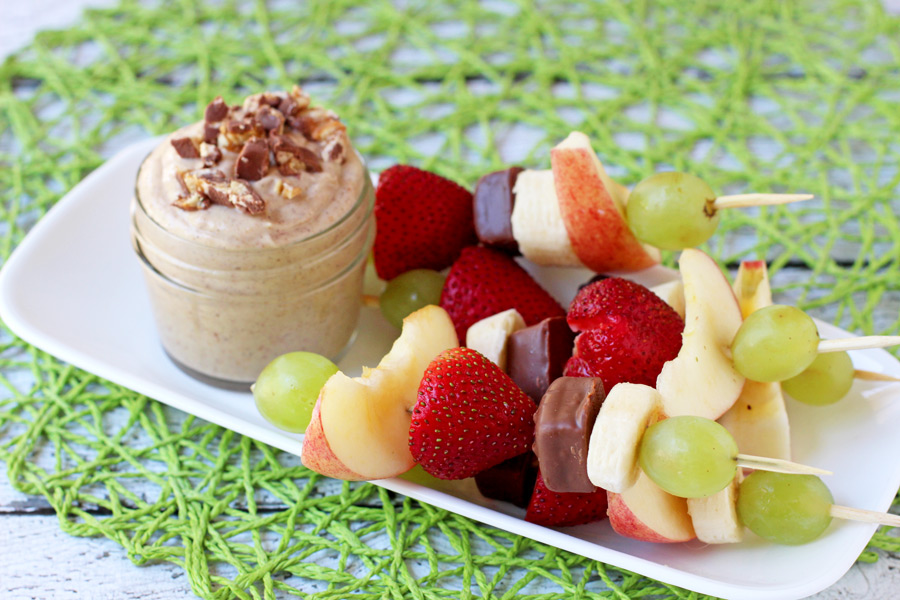 I fed this after school snack to my kids yesterday. They requested that this be waiting for them EVERY day! After finishing the kabobs, they dug into the dip with a spoon.
Now tell me, which one of these would you want in your after school fondue?