This shop has been compensated by Collective Bias, Inc. and its advertiser. All opinions are mine alone. #SnackPackMixins #CollectiveBias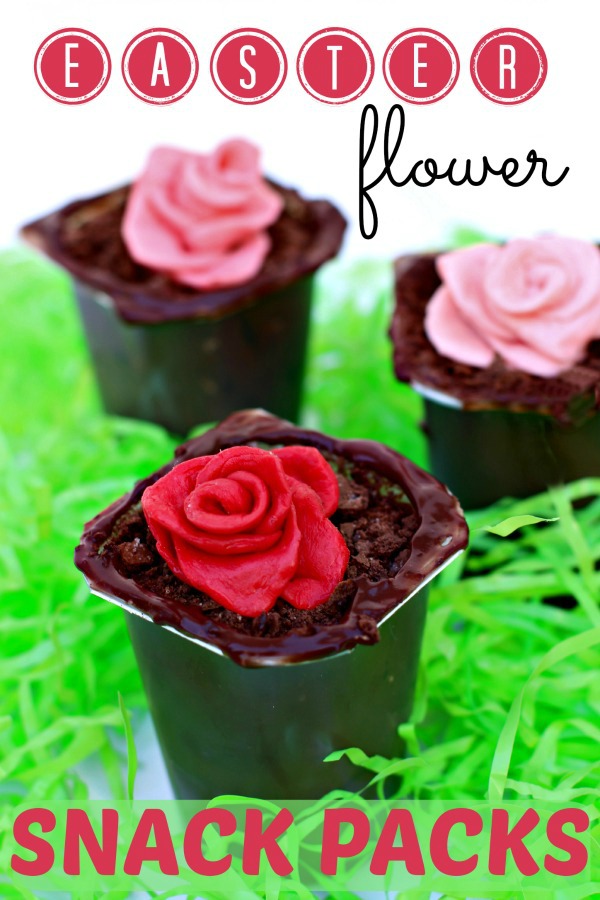 As I sit outside, watching my son splash at his water table, I look out over my garden.
Everything is dead.
I have a brown thumb. I've never been able to keep plants alive. I either forget to water them for a few days, over water them, or just look at them the wrong way.
I've always wanted a garden. I love the colors. I want to walk out to my backyard and pick a flower for the kitchen table. I would love flowers on the table for Easter. All these Martha Stewart dreams and yet I don't have an ounce of gardening prowess in my body. While I can't grow flowers, I'm pretty good at crafting them. And what's better than an edible craft?
While at Walmart last week, both kids dove for the SUPER snack pack pudding. Llama couldn't decide between chocolate and vanilla, so using her persuasive six-year-old powers, she convinced me to get both flavors. We also used this coupon for 50¢ off a 6-pack Super Snack Pack. When you go to Walmart, check your store for a special SUPER Snack Pack and Honey Maid Graham cracker display for Easter. It will have a recipe tear pad and even more recipe mix-in ideas for Easter.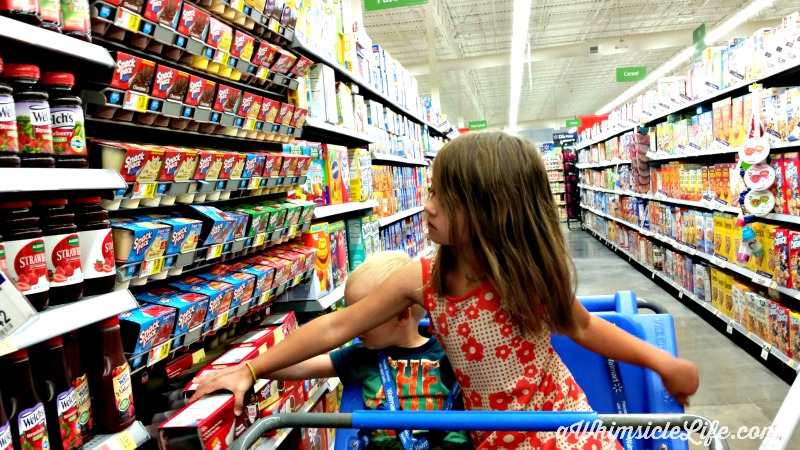 For this Easter Super Snack Pack recipe, we also bought Honey Maid Chocolate Graham crackers to crumble up for the top layer of our Easter Flower Snack Pack, a package of fruit chews for the flowers, and some Oreos to mix-in.
Super Snack Packs have an easy open lid which makes them even more convenient as an after-school indulgent treat. The creamy chocolate flavor tasted delicious. It was the perfect remedy for my chocolate craving sweet tooth. My kids would have eaten an entire 6-pack if I let them.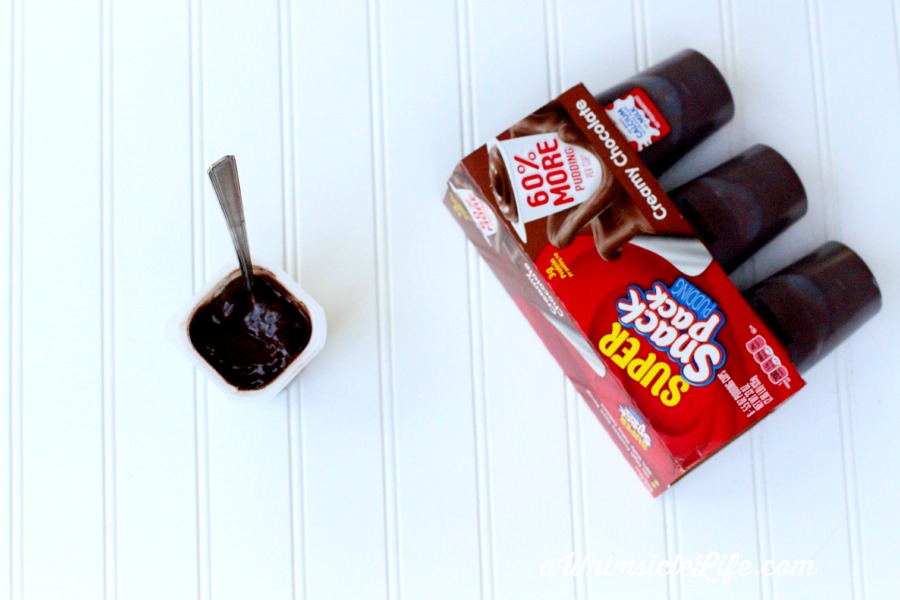 Making an Easter flower snack pack is easy and looks impressive when complete. My daughter helped me create them. First, we crumbled up two Oreo cookies and mixed them in with the chocolate pudding.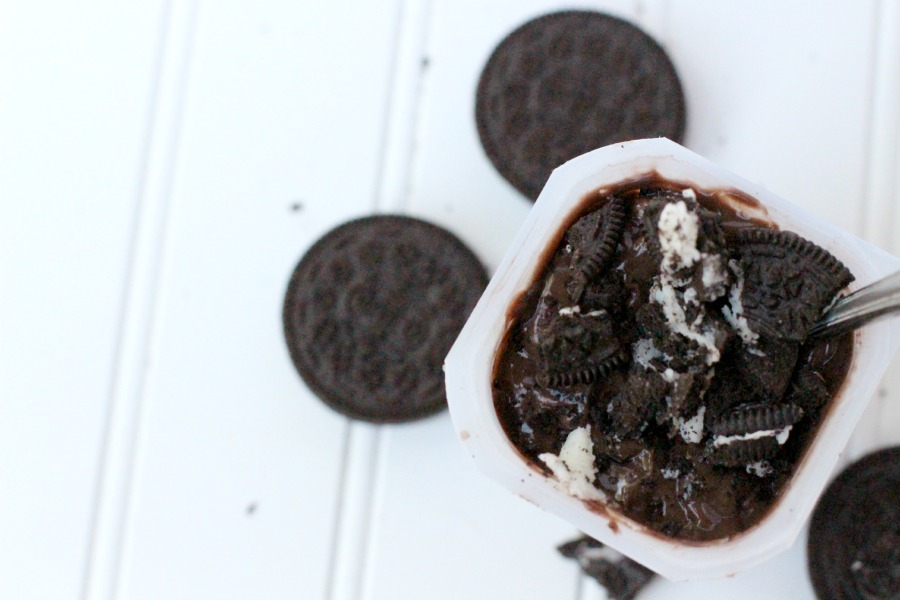 Then, we crafted our flowers. No green thumb needed for these! I based the construction of the flowers off similar flowers I made from duck tape. I took four fruit chews and flattened them out into thin rectangles. I simply squished them with my fingers.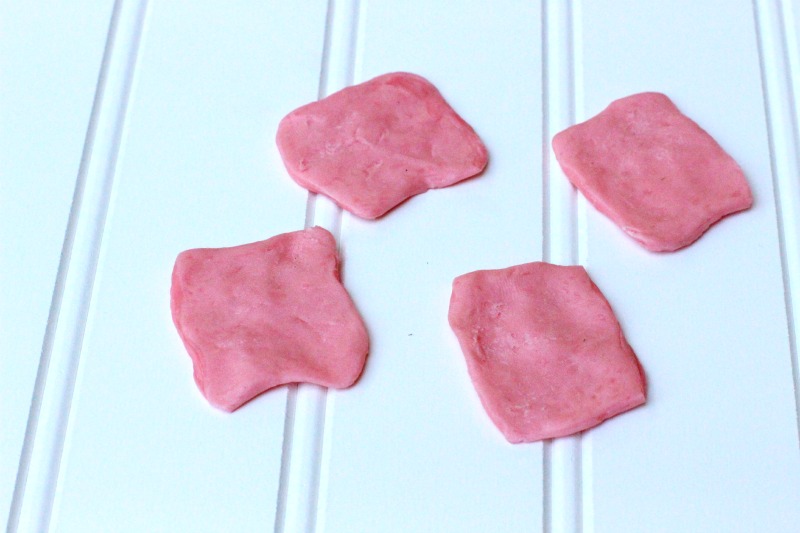 I then cut each rectangle in half diagonally forming two triangles out of each.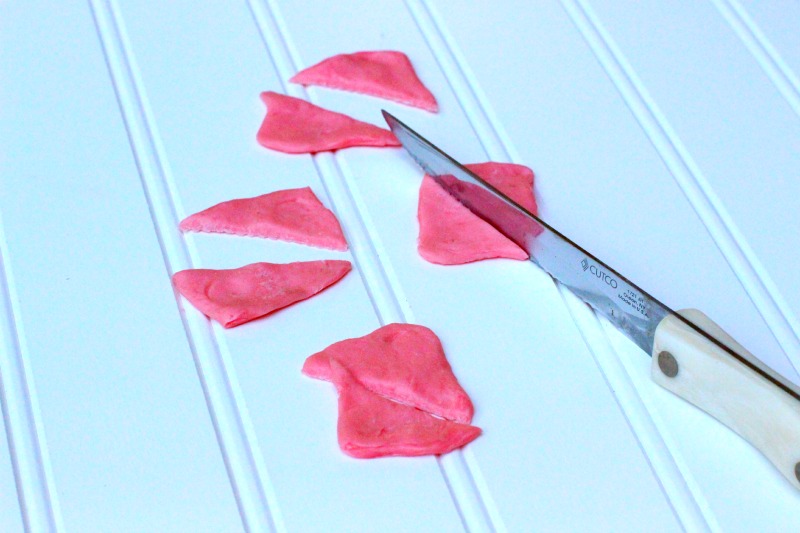 Each triangle is a petal of the flower. We curled the bottom two corners of the triangle toward each other as if we were wrapping it around an invisible flower stem.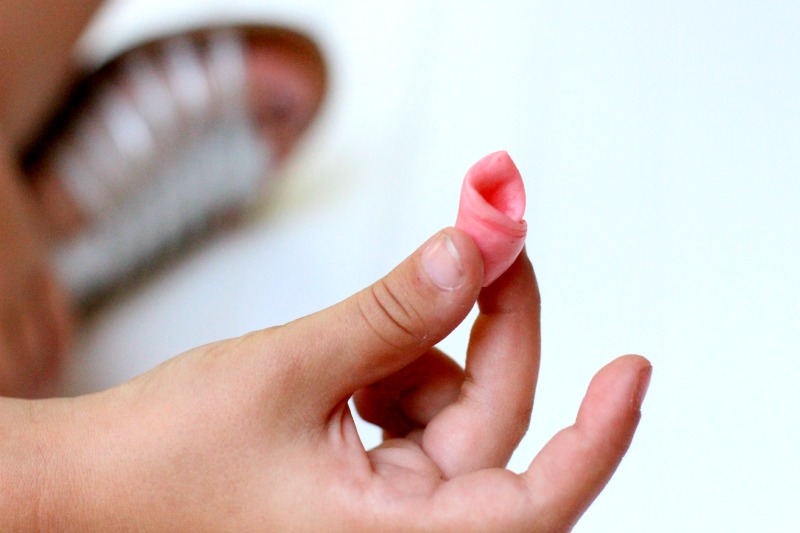 We then took another triangle and wrapped it around the first. As we added each petal, we shifted its placement slightly so that the top points would be adjacent instead of right on top of one another. This gives it the rose like appearance. The one below uses three of the triangles.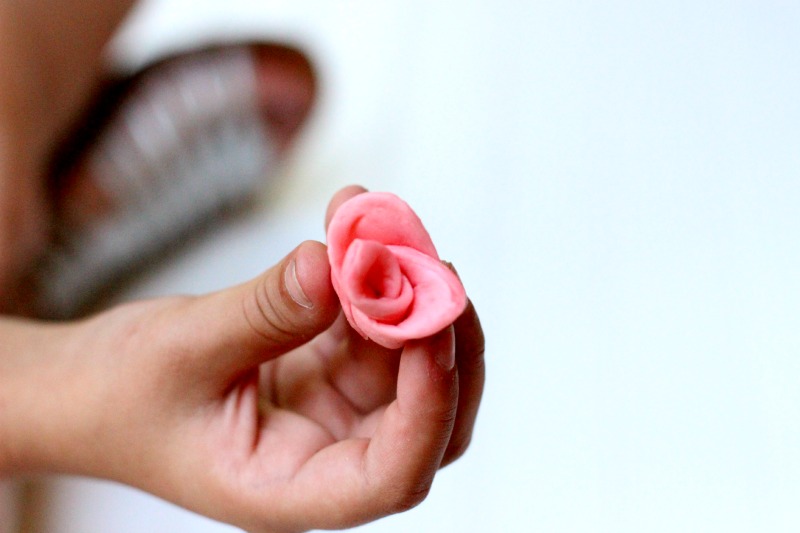 Once we used all the triangles, we opened the petals slightly by pulling them away from the center and pushing down.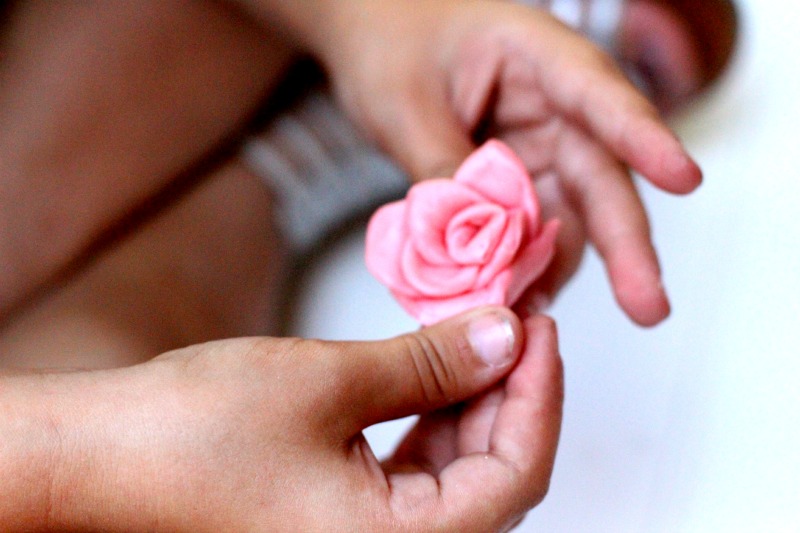 To complete our garden, we crumbled up a couple of Honey Maid Chocolate Graham Crackers and sprinkled them on top of our chocolate Super Snack Pack. Finally, we laid our flower on top.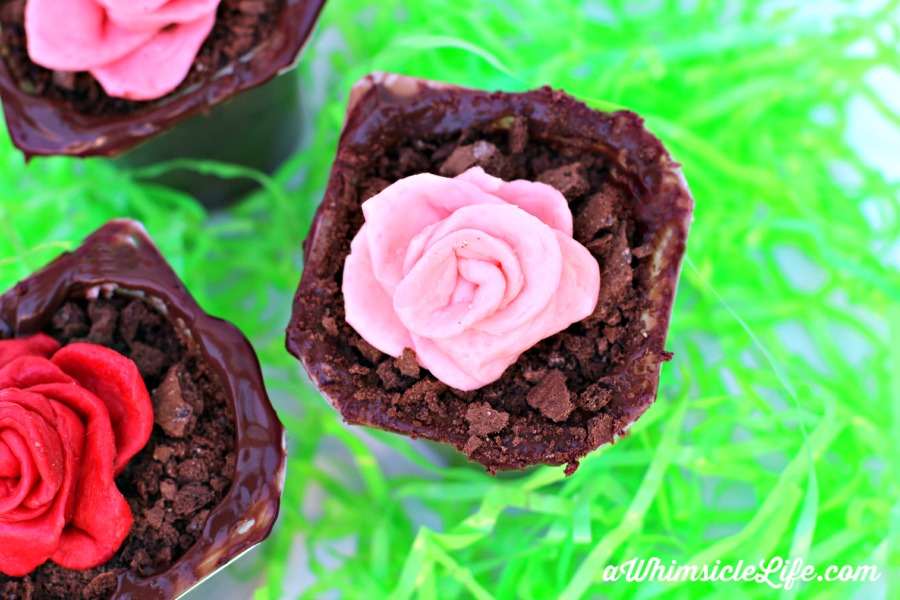 An Easter bouquet for our kitchen table!! One I can't kill! Just eat… which I have no problem with doing. Neither do my kids. I barely had a chance to take pictures before they dug in.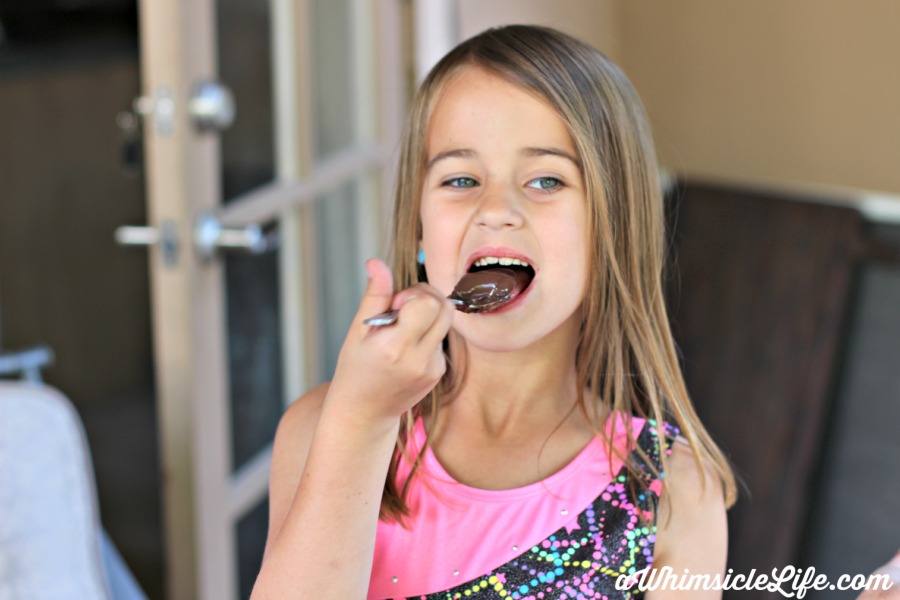 How are you as a gardener? Do you kill plants like I do? Give my poll a quick click or leave me some gardening tips (or stories of gardening fails) below.