I've always been intrigued by Makutu's Island. Located in a colorful building on Ray, close to 48th street, Makutu's grabbed my attention every time I drove by. Yet, I had never been there. When it closed down I thought my chance to visit had passed. I was very excited when I heard it was reopening. So excited, that we quickly contacted the owner and asked to do a Whimsicle review. The owner also graciously gave us two free child admissions to giveaway!
When I was a kid, my parents used to take me to Chuck-E-Cheese near our house. This Chuck-E-Cheese had the most amazing playground. Towering towards the ceiling and full of tunnels and ladders, the Chuck-E-Cheese play structure was a dream-come-true. Walking through Makutu's front doors brought back all those memories for me. Even as an adult, I felt that little bit of excited anticipation.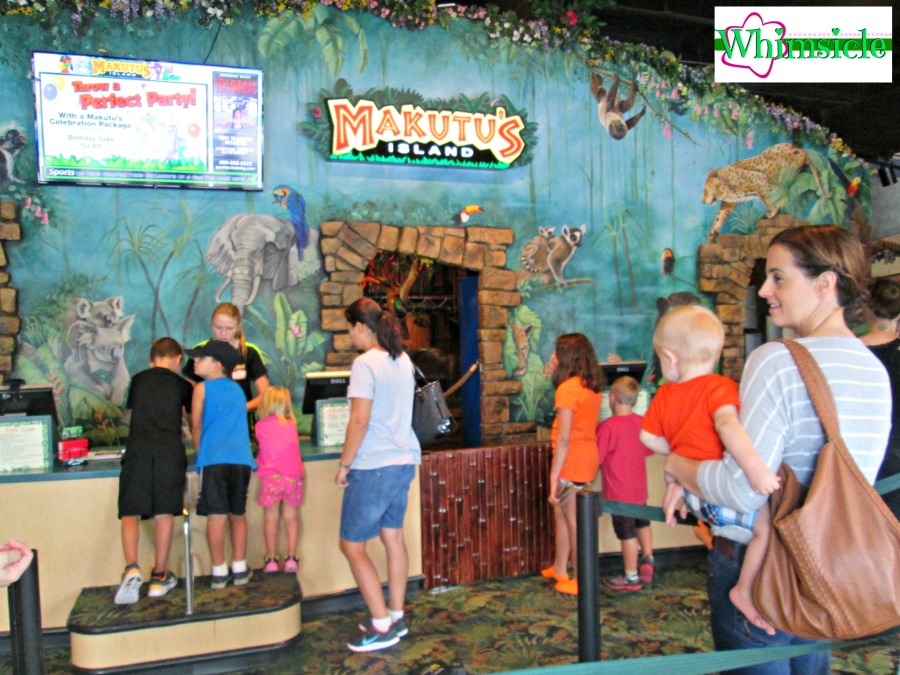 At check-in, every child and adult in your party receives a wristband affixed with a scan-able sticker. These wristbands are scanned by Makutu's staff as you enter the facility and again as you leave. This process ensures that no child leaves without their accompanying adult. As a parent, this system made me feel confident that my daughter could play safely and not accidentally leave the building looking for me.
A giant three story tree greeted us when we entered the playground.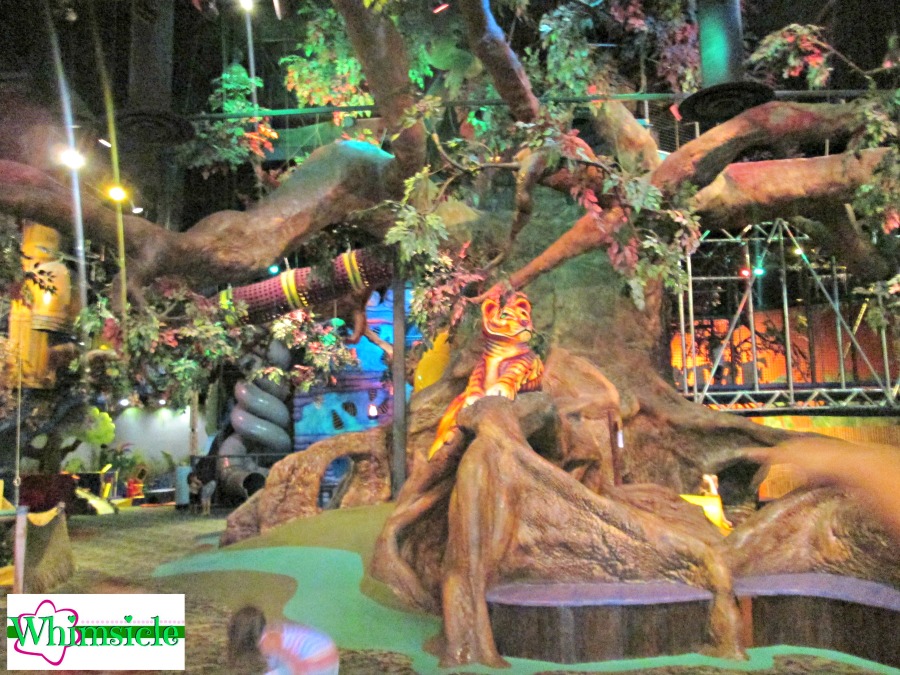 We stuffed our shoes and bags in a nearby locker, grabbed the babies and told our older kids (5, 5 and 3) that they could play. My daughter, Llama, quickly ran off with Megan's boys, Biggie and Buddy. Megan and I journeyed over to the baby/toddler section. Yes! There is a baby/toddler section! The area is filled with padded slides, squishy building blocks and tons of room to crawl around.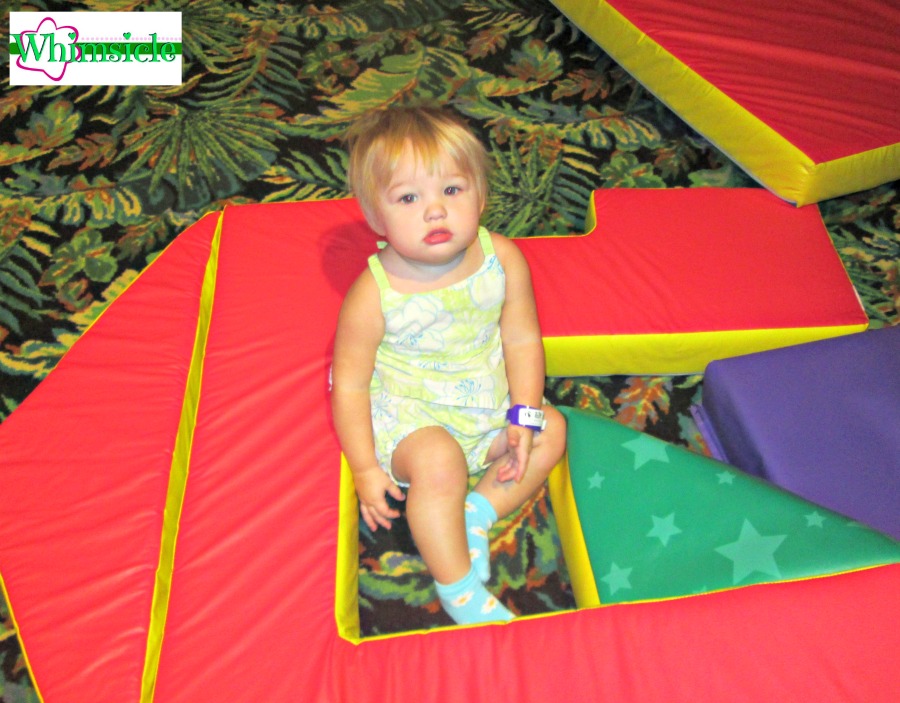 Meanwhile, our older kids climbed on Makutu's enormous play structure. Thankfully, adults can play too so I was able to re-live my enormous playground adventures. Llama led me through the gigantic tree which consisted of us climbing ladders, sliding down slides and traversing suspended walkways. In every dark corner that was obscured from the view of parents below, I saw an Makutu's employee.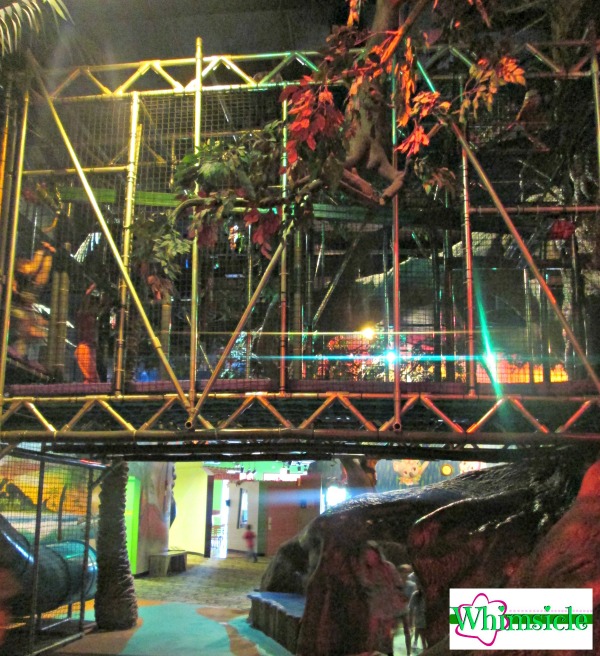 There were employees all throughout the play structure. Seeing them there made me feel much better about letting my daughter play. Honestly, Makutu's is massive and it is impossible to keep track of your children once they enter the tree. However, seeing the security measures Makutu's has in place (employees throughout the structure, only one entrance/ exit, scan-able wristbands) kept me anxiety free.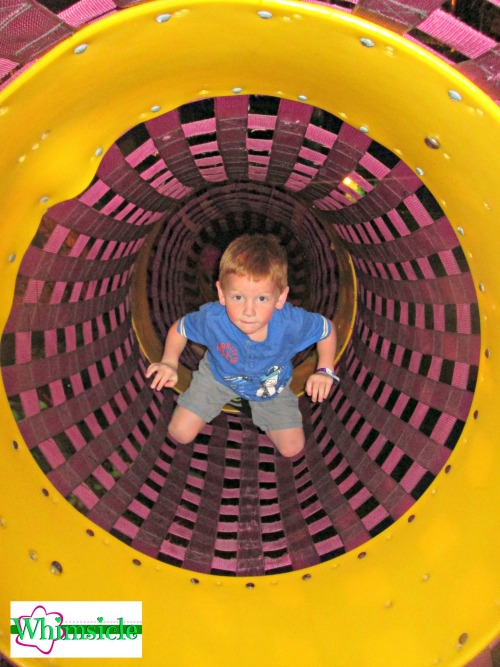 Makutu's Island is a fantastic place to play! Llama has already requested her birthday party be held there. I recommend the gigantic play structure for kids of Kindergarten age and over. If you have a child of preschool age, I suggest that an adult or trusted older child lead them through the playground. The many tunnels, twists and turns make this too overwhelming to navigate themselves. Toddlers and babies will have a lot of fun with parents in the baby section.
All in all, I can't say enough positive things about Makutu's. The sheer amount of energy the kids used to play made the rest of the day a breeze. It truly is a kid's dream to be able to play in such a one of a kind playground.
Admission is $10 per child. 1 adult per child is free; additional adults cost $5. There is also an amazing cafe on site that serves gourmet pizza, gluten-free choices, yogurt and other healthy options.
Makutu's Island
6919 W Ray Rd.
Chandler, AZ 85226
For another parent's take on Makutu's Island, check out Matthew Coates.
Enter to win two child admissions to Makutu's Island!