We're told that we should celebrate the tiniest steps toward our larger goals, but how? Here are 17 ways to celebrate small wins that will keep you motivated in your pursuit of your bigger goals.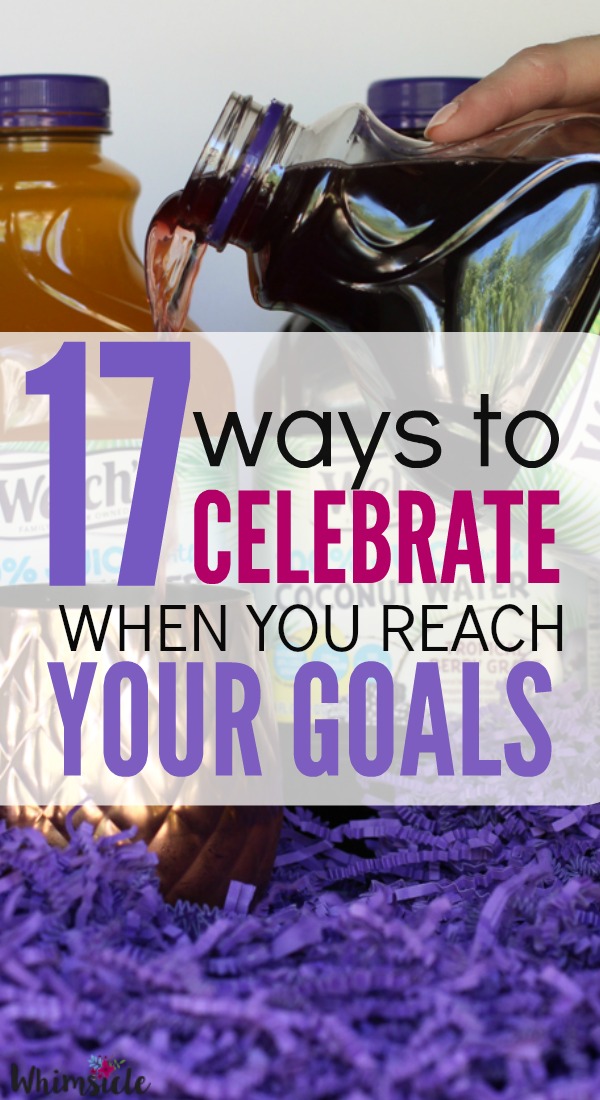 You have a hard time celebrating your successes.
Why is that? We work so hard and yet when we accomplish some thing, we barely give ourselves time to breathe before its on to the next goal.
Because we don't value those successes.
But we should!
According to the Harvard Business Review, the most important indicator in the happiness of a person at the end of the day was whether or not that person made progress in meaningful work. Teh article goes on to say that the big goal acheivements are relatively rare. It's the small wins and celebrating those that make all the difference.
So, let's celebrate those successes!
Every day, I fill out a sheet where I write my one thing for that day. The one thing that I want to accomplish. At the bottom, I'm prompted to also write how I'll celebrate.
And I always draw a blank. How in the world do you celebrate in a way that's good for you, yet fun? Because honestly, I would love to indulge in a glass of wine everyday but I don't think that fits into my health goal.
No worries. I scoured the web and created a list of ways that you can both celebrate and feel good about it.
The first idea has everything to do what's in this box:
A sweet, but good for you, treat
First, have you seen this Welch's 100% Juice with Coconut Water in the juice aisle? It's brand new and has the great taste of 100% juice with 30% less sugar! Click HERE to find a store carrying it your area.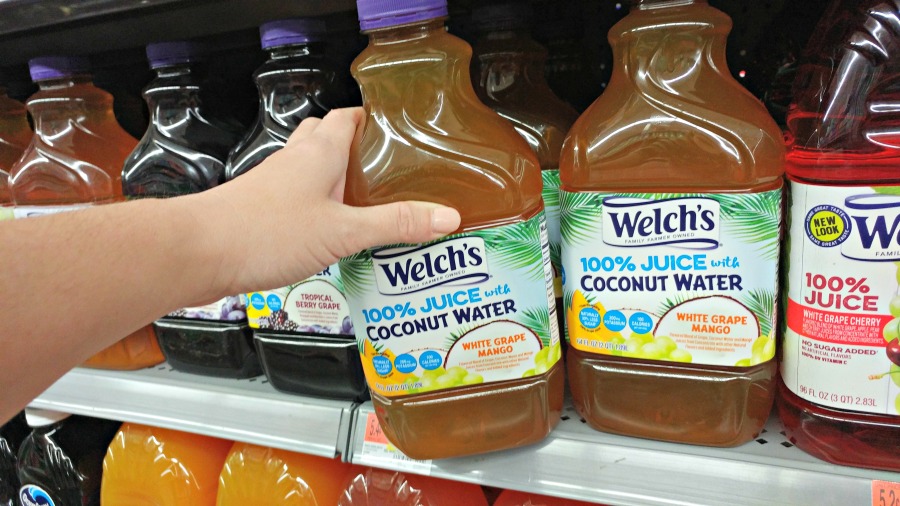 Talk about sweet treat and feel good about doing it daily. A glass of this juice is the perfect reward for accomplishing your goals every day. Best of all, you get the health benefits of coconut water with all the delicious taste of grape juice.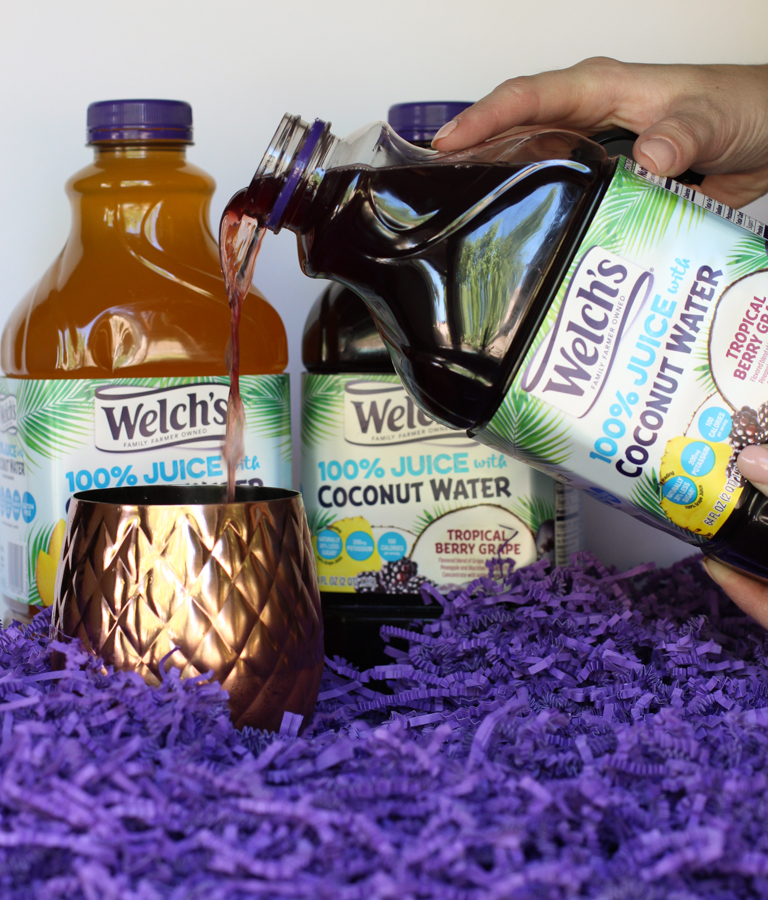 This drink has a great taste and refreshing goodness. Plus, Welch's 100% Juice with Coconut Water is made right here in the USA with family farmers using Welch's grapes.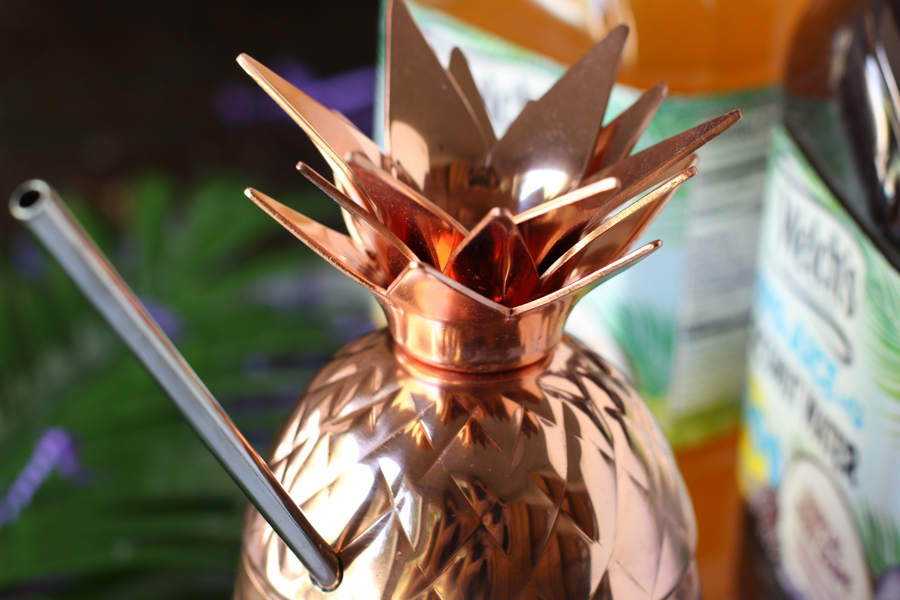 You can feel good about this treat all around.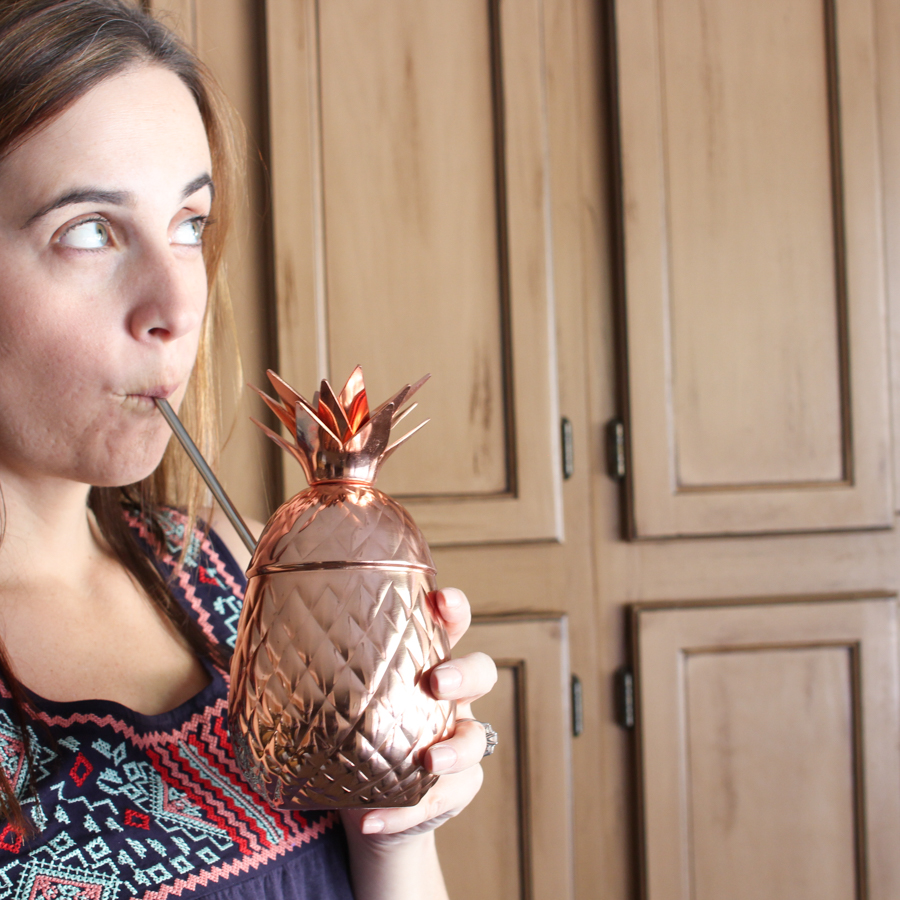 Print this list out and keep it nearby to help you celebrate daily!
Small Win Celebration Ideas
Pour yourself a glass of Welch's 100% Juice with Coconut Water
Indulge in a tiny piece of candy
Pour yourself some herbal tea
Watch one of your favorite tv shows
Read a guilty pleasure magazine
Retire to a coffeeshop for 30-minutes to read
Jam out to some music on your headphones
Breathe in a few essential oils
Go to Target by yourself
Lace up your sneakers and take a walk (or run)
Listen to a podcast
Meditate (if this sounds completely foreign, check out the app Mindspace. It's free!)
1 glass of wine
Skinny chai from the grocery store
Warm bath with a relaxing bath bomb
A relaxing walk with your dog
With all the ways to celebrate small wins, you don't have to wrack your brain thinking of a way to reward yourself. It's hard sometimes to take a moment, pause and look back on what you've accomplished. Before moving to that next pursuit, I encourage you to relax and celebrate.
How do you celebrate small wins?