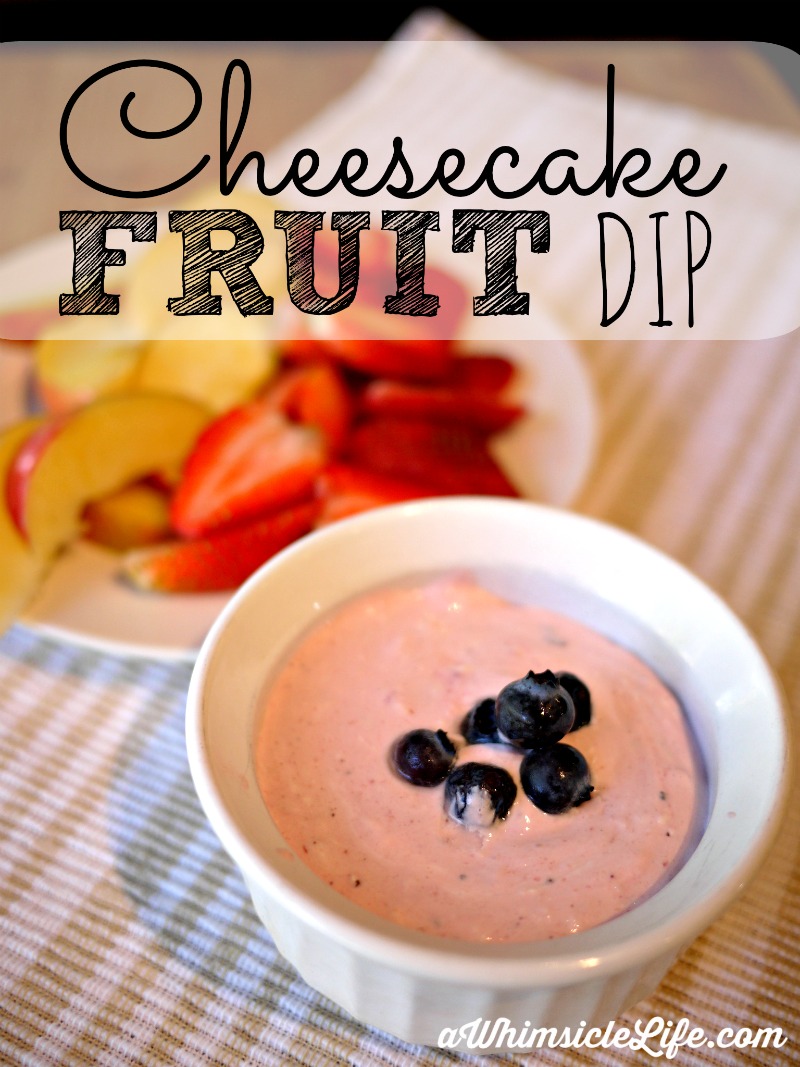 I can't get my kids to eat fruit anymore. In fact, as I prepared this yogurt fruit dip, my one-year-old broke into the pantry cabinet, helped himself to a cracker and then gave one to my daughter as well. At this point, my daughter screamed, "CRACKERS!!" and they both celebrated like they had just succeeded in a bank heist and were now enjoying their riches.
Convincing kids to eat healthy is insanely hard. My thought is who can resist beautiful fruit?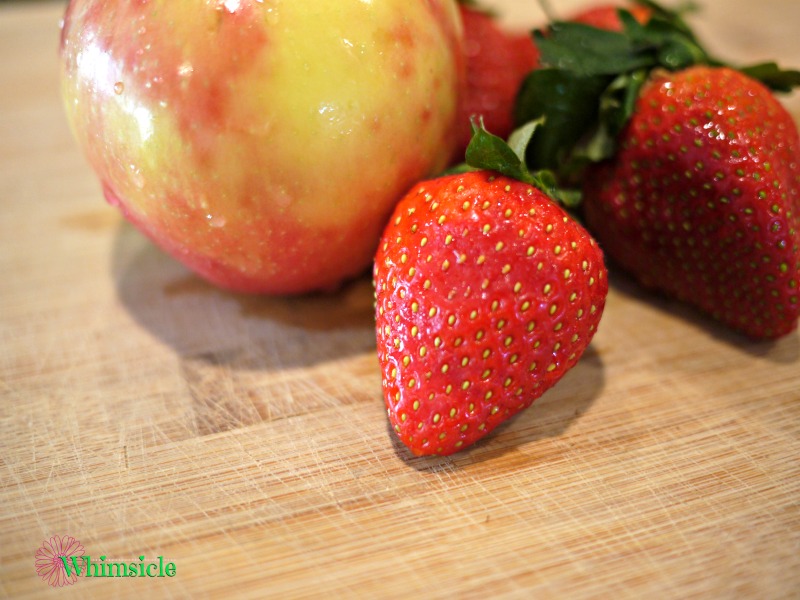 My kids – who see the marshmallow stash in the cupboard behind me and refuse to have anything else. Marshmallows actually inspired me to create this recipe. Most parties I host, I love making a fruit dip that is simply cream cheese and marshmallow creme. It's unbelievable, but I can't even pretend it's healthy. In fact, it pretty much negates the nutritional value of the fruit.
For this recipe, I removed the marshmallow creme and instead used a single serving yogurt like the one pictured below.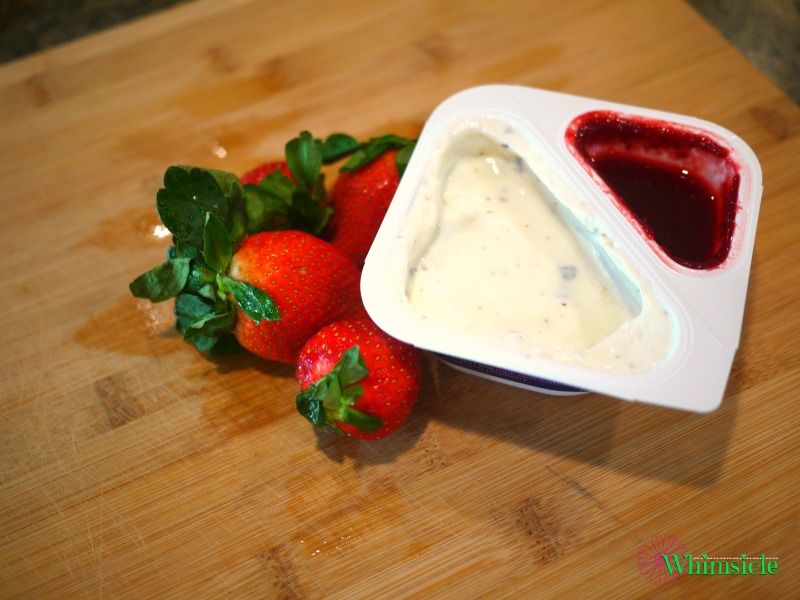 I then tossed it in a blender along with a little bit of cream cheese, some cool whip and a splash of vanilla. I spooned it into a little bowl and licked the spatula. It tasted like cheesecake- however a much lower calorie version. But still…cheesecake!!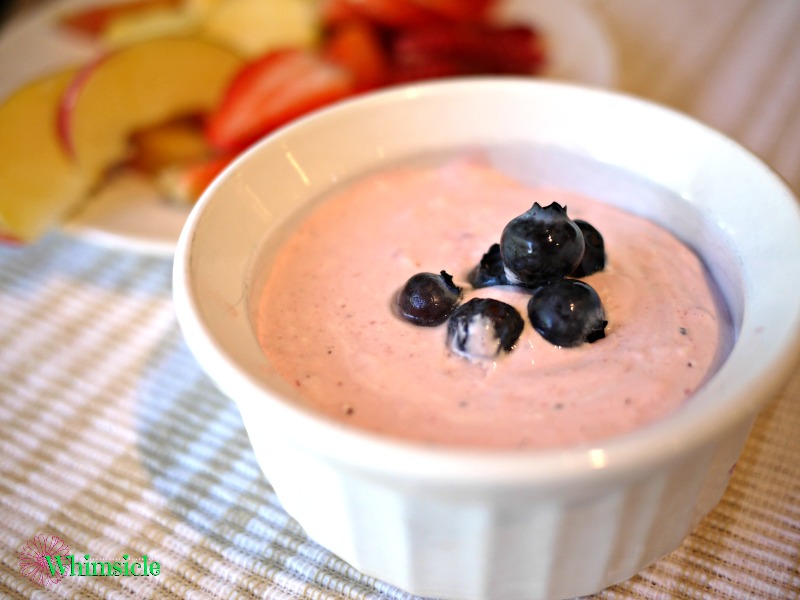 I served it alongside some apples and strawberries for dipping.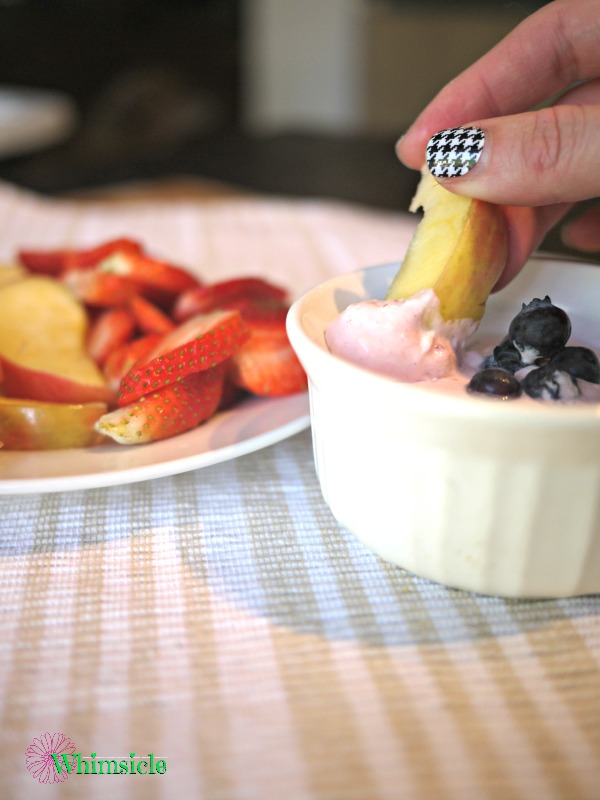 After I had a (cough) few (cough) dips, I let the kids attack.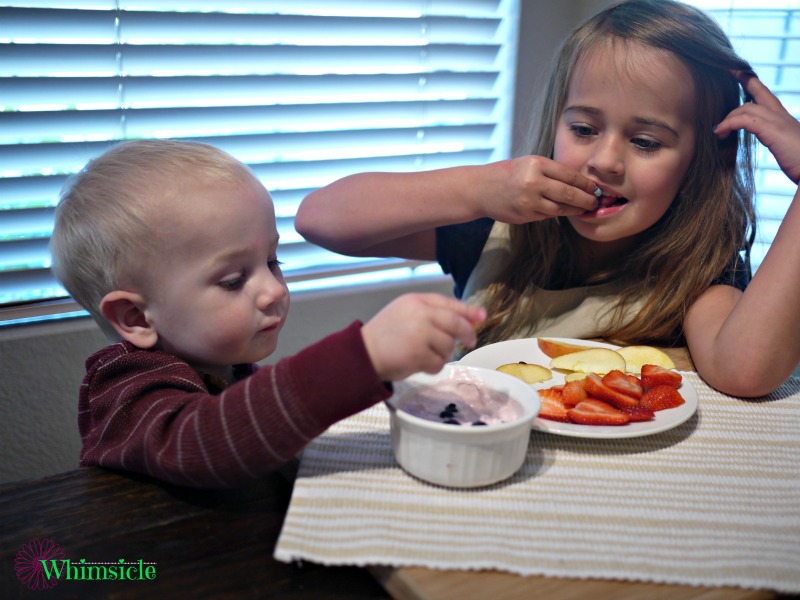 They devoured all of the fruit. In fact, my daughter requested I slice up another apple so that she could dip some more! My six-year-old wanted more fruit!
Clearly, this cheesecake yogurt dip works miracles. Tasty, tasty miracles.
[yumprint-recipe id='6′]