This shop has been compensated by Collective Bias, Inc. and its advertiser. All opinions are mine alone. #TryALittleGoodness #CollectiveBias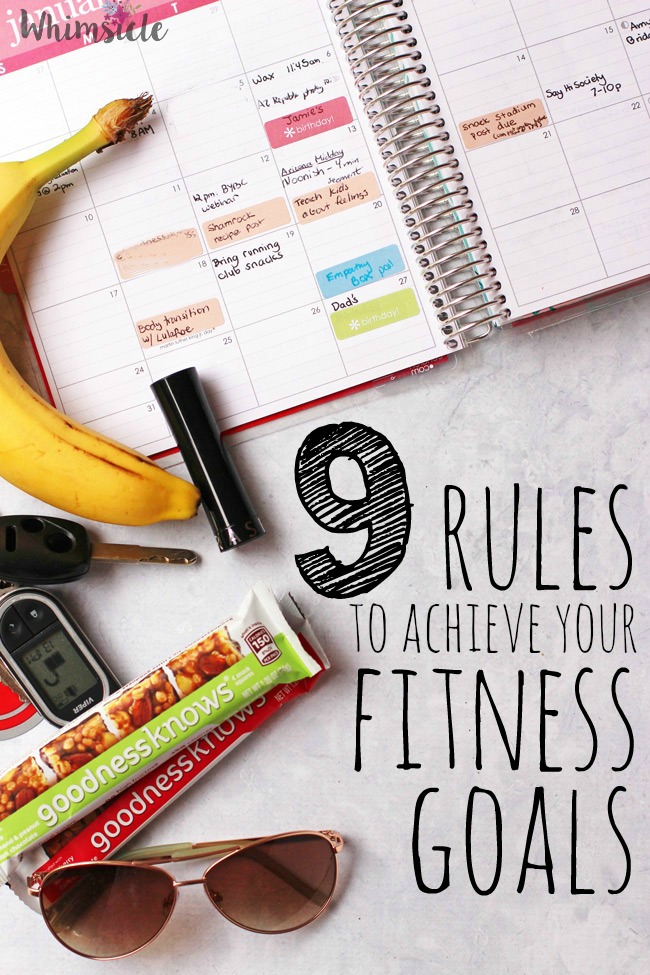 After overindulging these past few months, I now feel blah. You know the feeling? Where your clothes don't fit quite right, you have zero energy and your only motivation is to binge watch a Downton Abbey marathon?
I was using my daily coffee to compensate for this. I'd pull up to the drive-thru each day, with my kids in the backseat and order my iced caramel macchiato. It didn't help. My stress level sky rocketed, my patience plummeted and I knew my eating and lack of fitness was the cause.
I know I needed to make a change. I needed to get my energy back.
About five years ago, I made a huge lifestyle change and went from looking like this: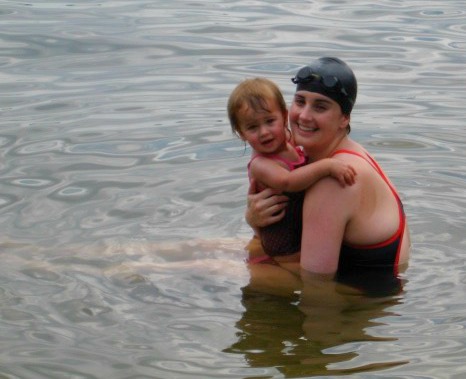 To this: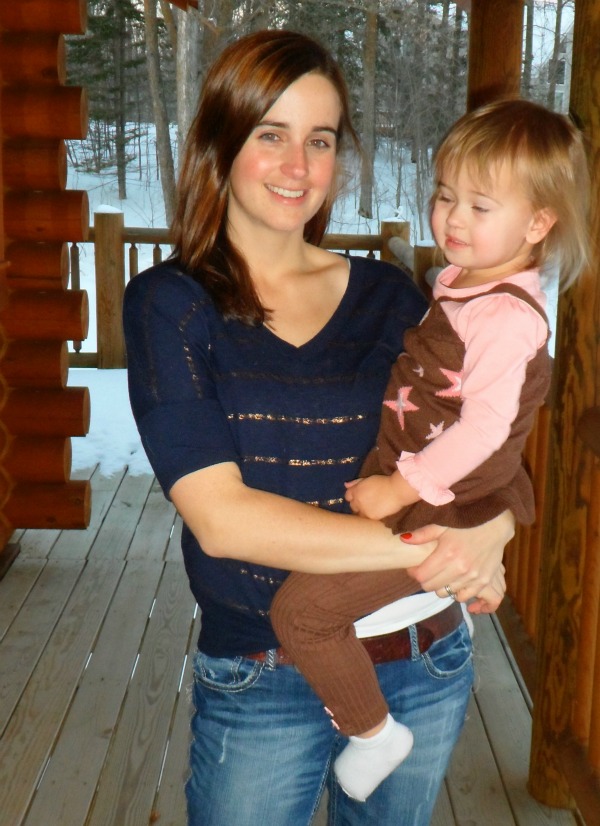 During that time, I learned 9 rules that became my habits. They are my every day. When I follow them, I'm energetic and able to conquer the world. When I ignore them, well, that was these last few months.
Since eating is such a huge part of my fitness goals, here's what I do:
Write down everything you eat
Many times I'm simply unaware of what I'm consuming. I'll go through an entire day and think, "oh, I was pretty good today, I can have that cookie. Wait, make it three cookies." When I write down everything, not only do I see what I'm putting in my mouth but I can also see the quality of food I'm consuming. A cookie here and there is no biggie. But a cookie, followed by a handful of jelly beans, then another cookie, then a handful of chips, then a… you see where I'm going here.
There are tons of awesome free apps for your phone that make it super simple to track your intake. I loved using the free version of Lose It and I have friends who swear by My Fitness Pal. These apps help you set a calorie goal each day based on your goals.
There is nothing more motivating then seeing the total of calories you've eaten in a single day and realize that you are done eating for the night.
Move
I like to eat. I want to eat delicious, delicious food while still being able to fit in the clothes hanging in my closet. Exercise becomes a major priority because it lets me eat a little more.
No complicated exercises or gym memberships needed. I like to walk. I take my two kids out on their scooters and we walk around the block or walk to the park. My two-year-old son is getting so good at his scooter that I now have to jog to keep up with him.
Eat Immediately After Exercise
I've heard from many people that exercising just makes them feel hungrier so that they have a harder time sticking to new habits.
I've experienced this too. However, I can control that hunger if I remember to eat immediately after I work out. My favorite post workout snack is a banana. Easy to eat and keeps my ravenous beast in check.
Don't drink your calories
Oh, coffee. Americanos, black coffee and cold toddy are no big deal. However, when I start adding lattes, caramel macchiatos, and ice-blended drinks, I have a problem. I love these drinks but the truth is that I can't drink them every day. They are way too calorie laden.
My favorite drink, an iced caramel macchiato has 230 calories. To put that in perspective, my breakfast of raisin bran, skim milk and berries has 225 calories. That means that my one drink has as many calories as a meal!
The worst part is that it won't fill me up like a meal. In an hour, the caramel induced haze wears off leaving me with a desire to eat the entire kitchen.
Choose Real Food
Whenever I go back into eating mindfully, I ditch the energy bars. If I can't readily identify every single ingredient on the back label, I don't eat it. Real food leaves you satisfied for longer without giving you a sugar rush.
There are a few prepackaged bars that meet this criterion. I'm loving the goodnessknows® snack squares that I found in the checkout aisle at Walmart.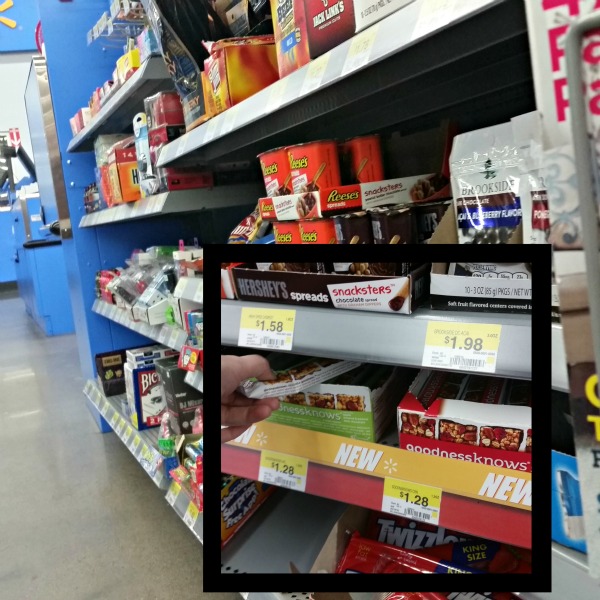 These snack squares contain oats, real fruit, and no high fructose corn syrup. I found two flavors: goodnessknows® Cranberry, Almond, Dark Chocolate and goodnessknows® Apple, Almond & Peanut, Dark Chocolate.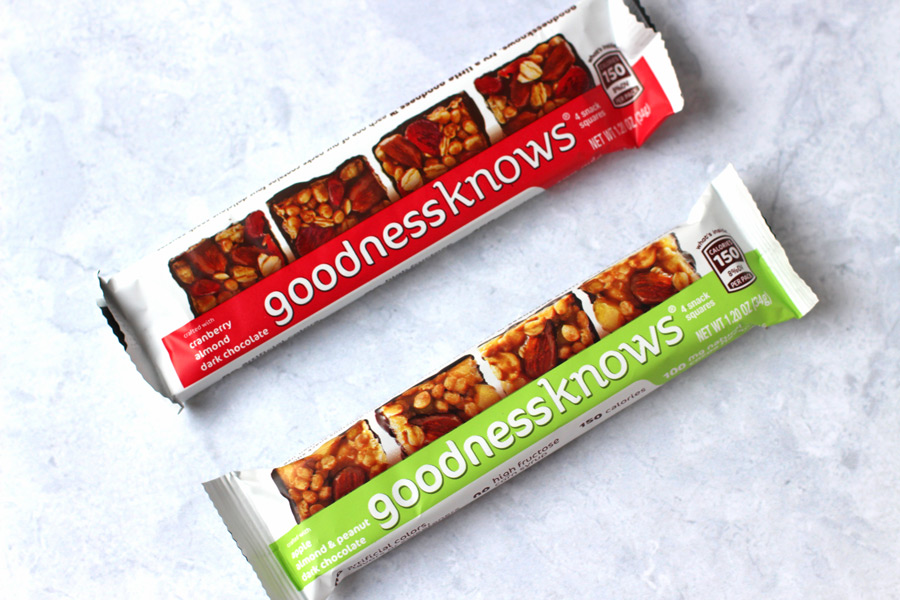 There is also a goodnessknows® Peach & Cherry, Almond, Dark Chocolate that I really want to try!
Plan small indulgences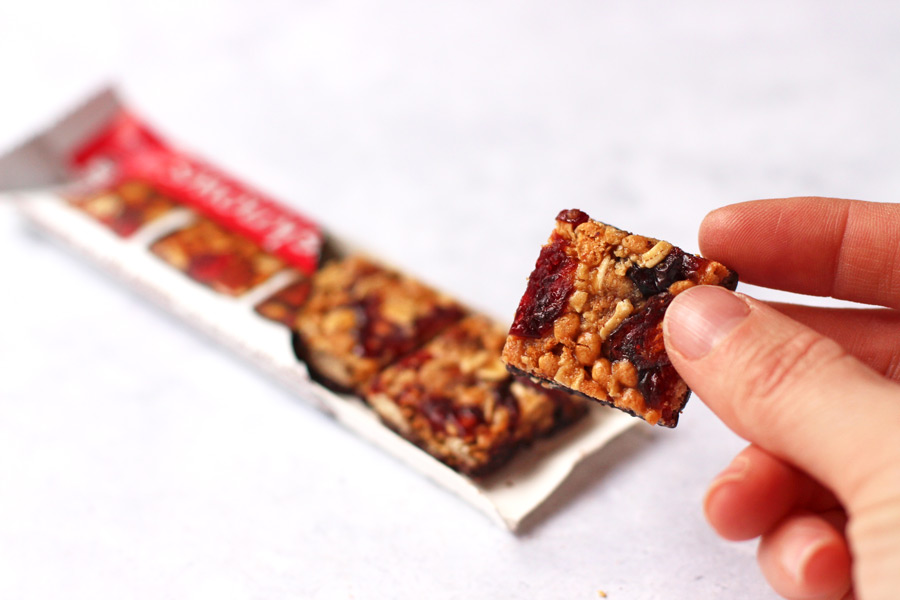 Do you see the dark chocolate peeking out from the bottom? When I abstain completely from chocolate, I feel like I'm depriving myself. I NEVER plan on giving up sweets for the rest of my life. Thus, I need to eat my sweets in small quantities.
The goodnessknows® snack squares work perfectly because the nuts and fruits fill me up while the chocolate feels like a small indulgence. When I give myself a little indulgence, it satisfies me for quite a while.
Once a week, have a big indulgence
Feeling deprived is no good. It will only lead to unhappiness and increase your likelihood of quitting new habits. I like to plan a big indulgence once a week. Mine is usually frozen yogurt topped with caramel sauce, brownies, and toffee. Mmmm… melting just thinking about it. I don't even write it down!
The next day, I go back to recording everything I eat.
One Slip Up Doesn't Mean Failure
There are many times I overeat, especially when I'm stressed. When that happens, I tell myself that this behavior will probably never change. There will be slip-ups. I just accept them and write them down. Seeing them in writing helps internalize the impact of the slip-ups, so that next time I may choose not to make them.
Then, I move on.
Plan Your Snacks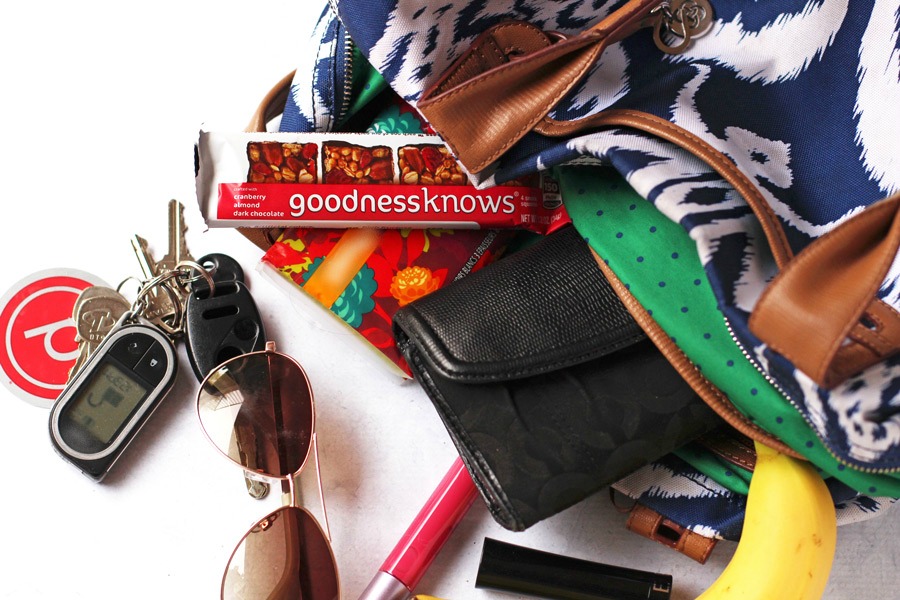 Know what you are going to eat between meals and keep those snacks available. Pack baggies of carrots, grapes or whatever else you may like. Grab a packet of goodnessknows® snack sqaures, or an apple, and stash it in your purse before you leave. Always make sure you know what you will eat. It is so much easier to make smarter decisions when you are not starving.
Following these 9 rules always help me realign my eating and start feeling fit again.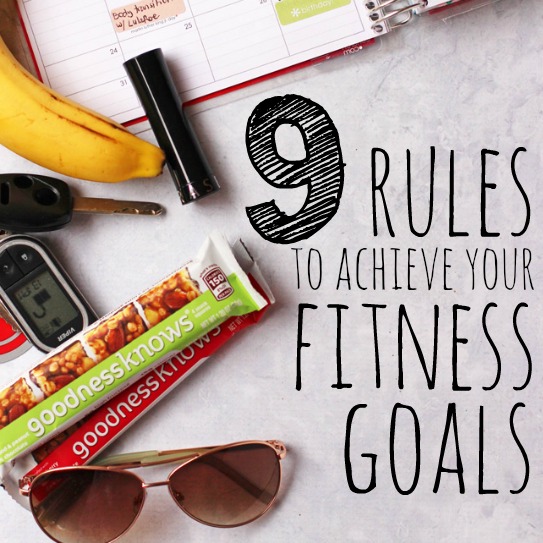 What are your fitness goals right now? If you need more inspiration, check out these tips.