How to Give YOUR Mom the Best Mom's Day Ever
This shop has been compensated by Collective Bias, Inc. and its advertiser. All opinions are mine alone. #BestMomsDayEver #CollectiveBias
All moms love to be appreciated.  Be it just a little note, an "I love you Mama" or even a gift, I love receiving these little tokens of gratitude from my own kids.  I realize now that I need to do more of these things for my own mom… especially since we live in different cities.  I always want to show my mom how much I love her.  I just tend to procrastinate and then not have enough time to prepare.
My Mom loves cards.  She sends my kids cards for every major holiday. Every Valentines Day, Easter, Halloween and Thanksgiving when I was growing up, my mom would have a card for me waiting on our kitchen table.  When I became a camp counselor at summer camp, I knew I could expect a card in the mail from my mom every week.   Cards mean a lot to my mom.  She gives them frequently and treasures every single card she receives.
I am not the best at sending cards.  In fact..gulp… I throw cards away.  To say the least, my mom doesn't like this.
My mom is an amazing, selfless and strong woman. This year, I plan to show my mom how much she means to me, not just on Mother's Day, but all throughout the year.    And I'm doing it with cards.
My plan:
Get a Mother's Day Present…Now
My mom needs relaxation.  She always thinks of me, my sister and my kids, but doesn't always find the time to do stuff for herself. While at Walmart this past week, I checked out the One-Stop Shop display by American Greetings.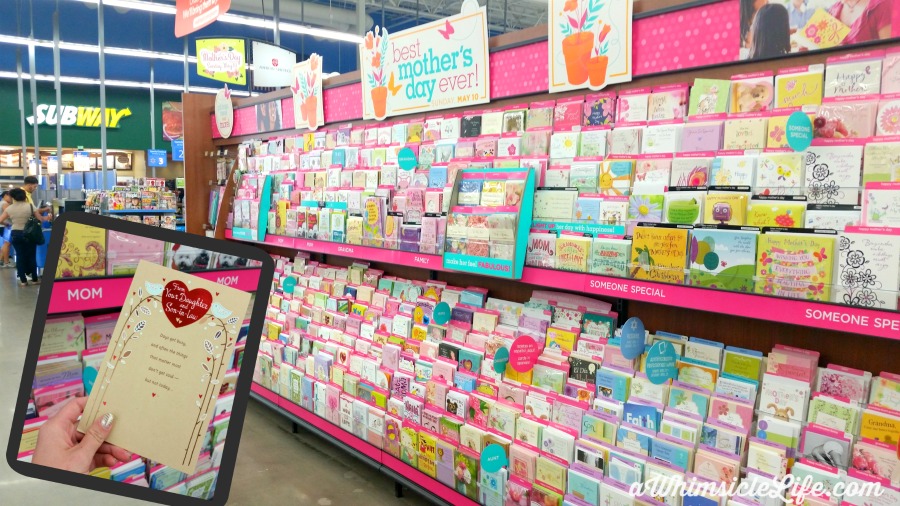 Not only was I able to find a card for my mom's Mother's Day present, but I also bought lotion and lip balm to give my mom some spa time at home and a purple gift bag-my mom's favorite color.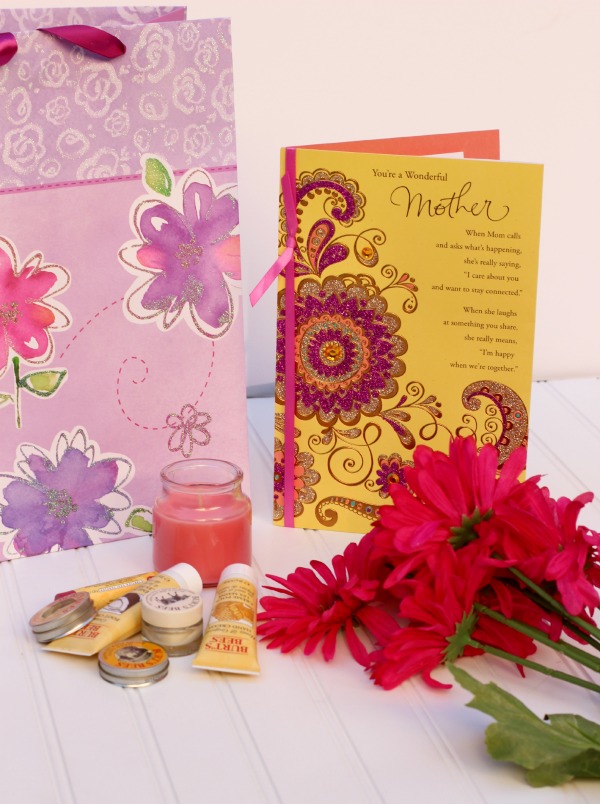 I'm also including a candle as well as a gift certificate for a massage.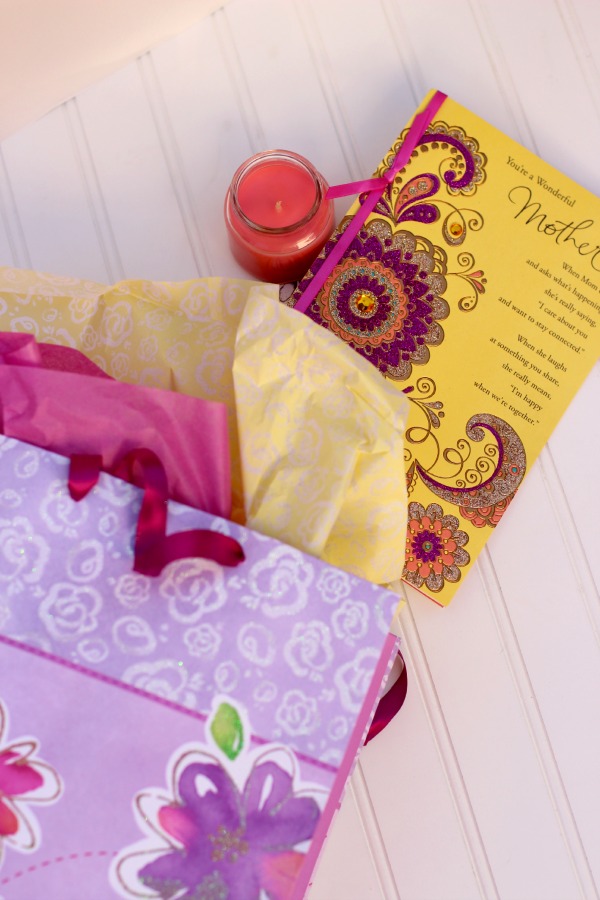 Do you procrastinate like me?  Order a gift for your mom, NOW.  Along with a card, some other awesome gift ideas are:
Jewelry with children (or grandchildren's) birthstones
Subscription Box present – You know how much I love Stitch Fix! There is also Blue Apron or Ipsy.  The list of possibilities for subscription boxes are endless.
Hire a professional cleaner to clean your mom's home
Flower delivery – Always awesome!
New case for her iphone or ipad with grandchildren's photos on it
Quality water bottle to stay hydrated (this is a great present here in AZ!)
Put major holidays in my cell phone
I always have good intentions, I just forget.  That's why I will set a notification to alert me one week prior to each holiday.  This will give me enough time to get a card and pop it in the mail.
Holidays I am logging in my phone for the remainder of 2015 are:
May 10: Mother's Day, June 21: Father's Day (need to get my dad at least one card!), My Parent's Anniversary and September 13: Grandparents Day (so I can remind my kids).
Stock up on Note Cards
Sometimes I like to get notes… just because.  My mom does too. Now I will have some pretty note cards for whenever I want to write to my mom.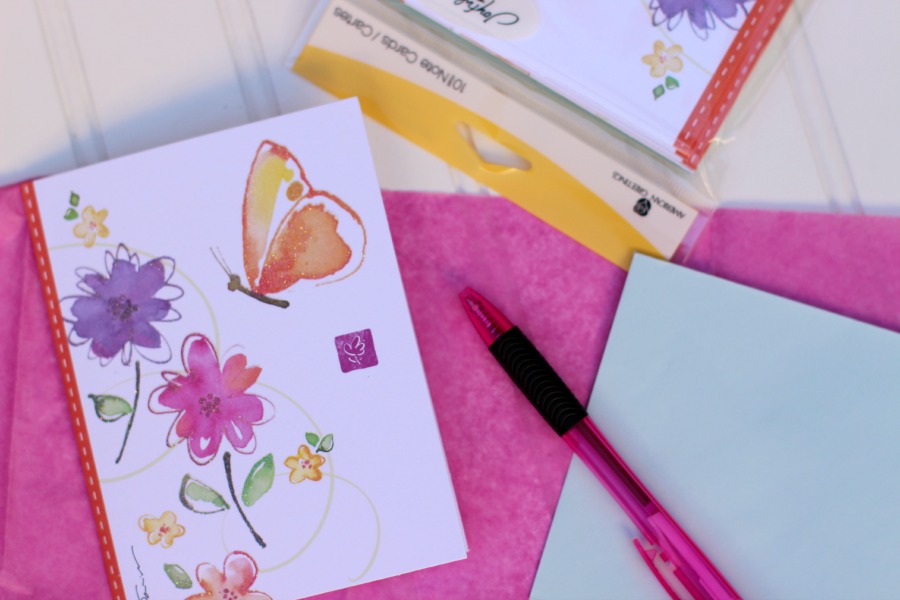 This is the year I plan to rectify myself as a the forgetful daughter.
Want to make this Mother's Day really amazing?  Enter to win the #BestMomsDayEver Giveaway.  The prize has a $4000 value!!  Go for it!
#BestMomsDayEver Giveaway- $4,000 Prize Value
What are you planning for your mom for Mother's Day?
Title:
How to Give YOUR Mom the Best Mom's Day Ever
Keywords:
Best Mom's Day Ever
Last Updated:
March 8, 2017