Create Your Own American Boy Dolls
I am so excited to have my friend Brianna guest posting today.  Brianna and I go WAY back.  She was the Eeyore to my Piglet in a summer touring production of Winnie the Pooh that we acted in almost 20 years ago.  When she posted pictures of how she transformed a girl doll into a boy doll for her son, I invited her to share her tips.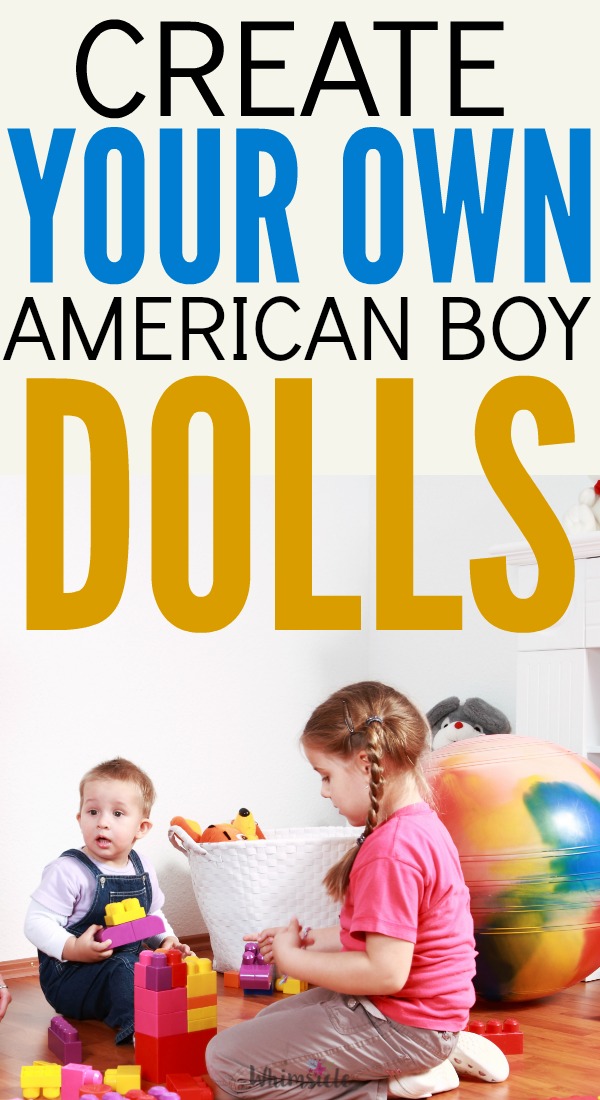 Both of my children love leafing through the American Girl catalog when it comes in the mail. We don't own an American Girl anything but it still shows up. The last time it arrived I happened to be nearby as my 9 year old son and 6 year old daughter giggled and dreamed their way through the pages. My daughter said the usual, "I wish I had that" and "That looks so fun" while my son was saying things like "I wish there was a boy doll" and "I wish that skateboard weren't pink".
My daughter has a playroom full of Target's much more affordable Our Generation Doll merchandise. There have been many times when my son has joined his sister and her dolls on a camping expedition, Jeep trek, baseball game or dinner party. Our Generation makes some seriously awesome stuff! I love that they don't limit their accessories to the stereotypical girly stuff but everything is pink- bowling ball, baseball bat, flashlight, scooter, etc. He'd usually use a stuffed animal instead of another girl doll when he played. I wanted to encourage his imaginative play with his sister and I wondered if having a boy doll would make him more comfortable.
I assumed that since there were so many inexpensive 18″ girl dolls that their boy counterparts were just hiding online and less popular in retail stores. I found quite a few adorable boy dolls but they were all either custom creations or made by premium doll companies. My daughter's dolls are all under $30. They have matted hair and they get shoved in a toy bin. My son would no doubt be just as rough with his so $100 or more was absolutely out of the question. After a last ditch stop at Target where the Our Generation Dolls were on sale for $22, I decided I'd just have to make my own!
I started with a basic doll.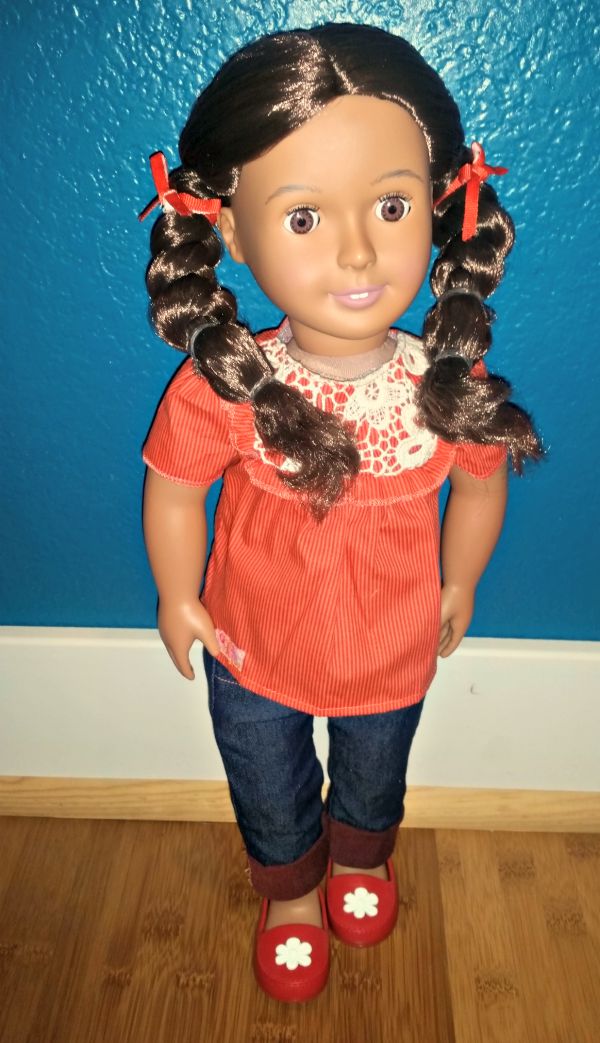 The doll had a slight cheek blush and pinker lips than I wanted so I used acetone nail polish remover and some cotton swabs to remove the coloring. I also removed the eyebrows so that I could paint them in thicker. It all came came off easily!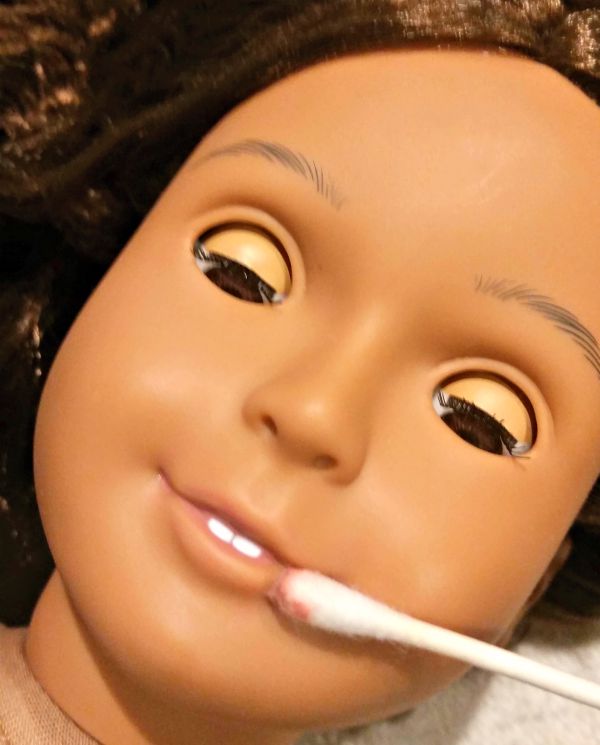 Using a very tiny, stiff brush and some matte brown acrylic craft paint I painted on the eyebrows. I went through several variations and used the nail polish remover to "erase" and correct mistakes as I worked. I made short hair-like lines trying to mimic a natural eyebrow rather than drawing a shape and filling it in.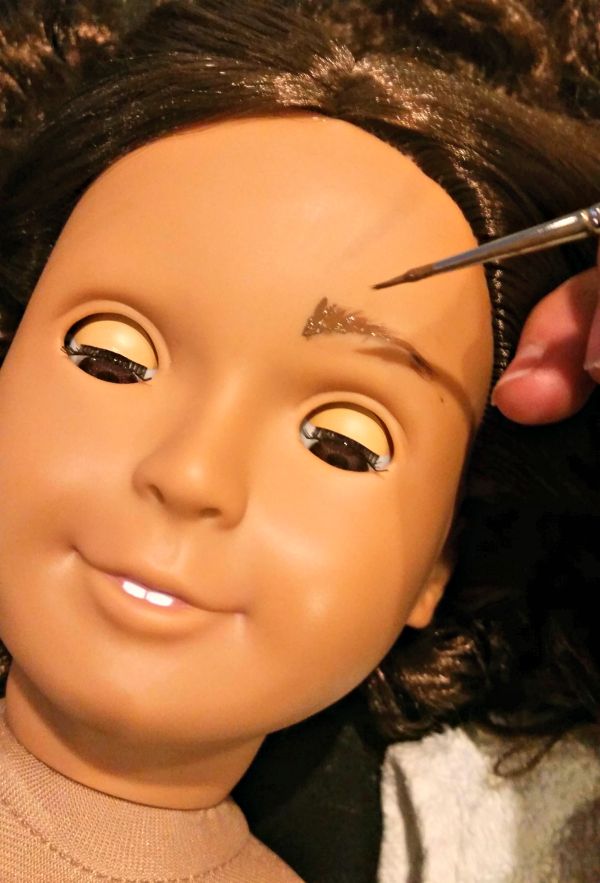 He was beginning to look more like a boy now but the hair really intimidated me. I don't even cut my own bangs so I really had no idea how to pull off a full haircut. The doll had rooted hair so I knew I had to keep it a bit longer to hide the roots. I started cutting just a little at a time with scissors – going shorter and shorter as I got more confident. It looked a bit choppy so I used an electric hair clipper to create more blended, razored edges. I also trimmed his eyelashes because they were pretty long and curled.
It all made a huge mess! I'm still finding doll hair all over the house.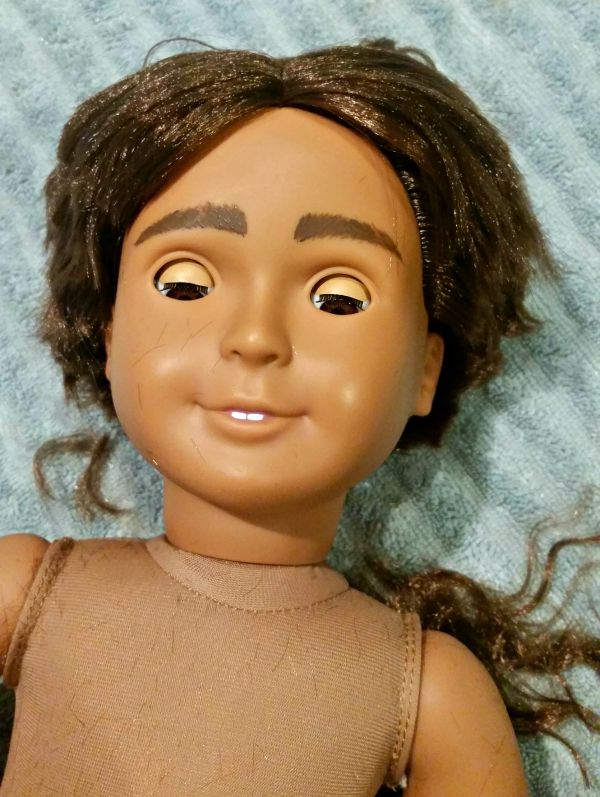 A few hours later, I had a boy doll! The shorts are the denim capris from the original doll with the pink cuffs cut off. I found the white tee shirt and a soccer outfit at Michael's while buying the tiny brush for his eyebrows. They were the only gender neutral items in their Springfield doll line.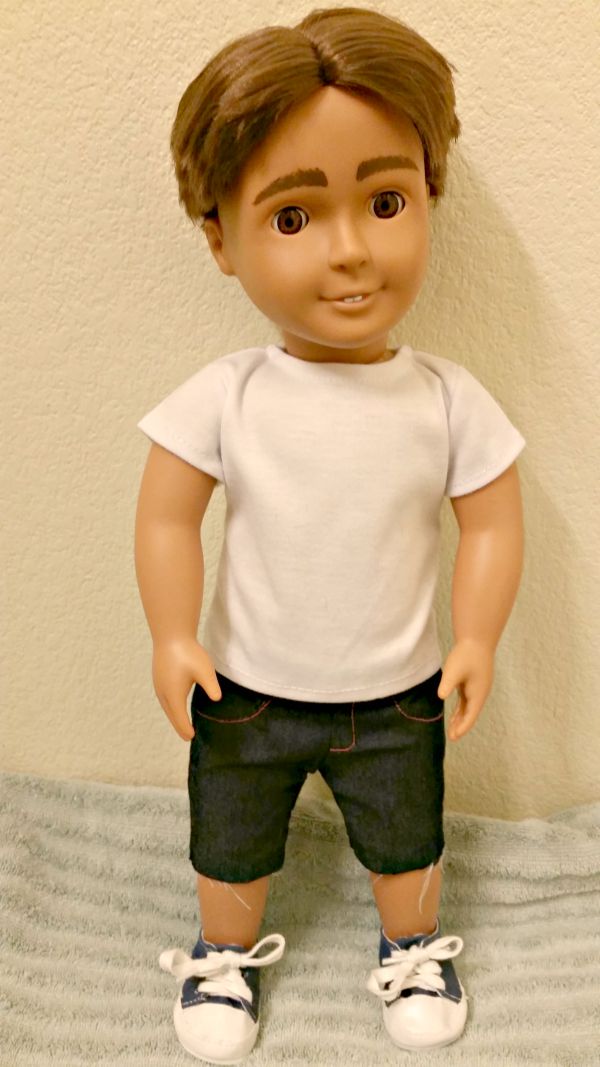 I had so much fun and my kids loved it so much that I immediately made another one!I also found an outfit set in the Our Generation Doll line that included a gender neutral shirt and shoes as well as red glasses just like my son's. They came with pink corduroy pants which I dyed navy with fabric dye. I used a light brown permanent marker to draw freckles across his nose and cheeks and added the red glasses I had found to make him look like my son.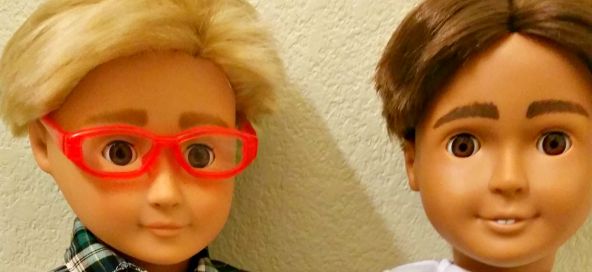 Right now their clothes and accessories are limited but they fit in that pink Jeep a lot better than his stuffed animals did!
Title:
Create Your Own American Boy Dolls
Keywords:
Make Your Own Boy Dolls
Last Updated:
January 22, 2018