Pumpkin and mexican food is not something that you usually associate with one another. These Pumpkin Enchiladas make you wonder why they are not best friends. Get ready for a fall taste bud explosion! This is one of my favorite meals!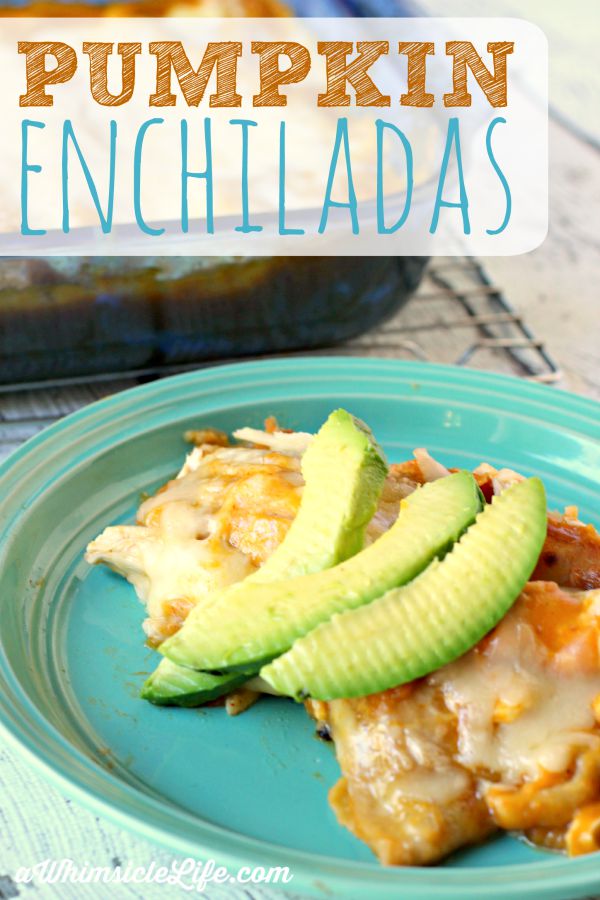 A story first and I'll explain how this relates to enchiladas.
Before I became a mom, I thought kids ruined perfectly wonderful adult lives. I was scared of having a family. I believed that my whole existence would suddenly become cooking, cleaning and never having an outside life again. I was 26, my husband wanted kids and I constantly found ways to deflect the conversation.
That changed when my hubby and I took a trip to Colorado to visit his cousins, Silvia and Doug. They had a one-year-old son with tons of energy. One night in fact, their son took all the pots and pans out of the kitchen cupboards and banged them together with the loudest clangs and booms that you had to yell over the clamor to talk.
But it didn't bother me. The kitchen was full of happiness, not stress. Silvia and Doug's lives were still vibrant with kids. They traveled and they were even working together to start their own business.
One night, Silvia made enchiladas. The meal was delicious! Being totally overwhelmed by life, I asked how she could even find the time to make meals like this. I was also amazed that I didn't see a cookbook in sight.
She responded that the enchiladas were so incredibly easy because she used cooked rotisserie chicken, tortillas and canned enchilada sauce. She could assemble this meal in less than 5 minutes.
In one trip, I decided to start trying to conceive and acquired a killer recipe.
I took the enchilada recipe and made it again. And again. And again.
This is by far my favorite variation. All you need are a few ingredients.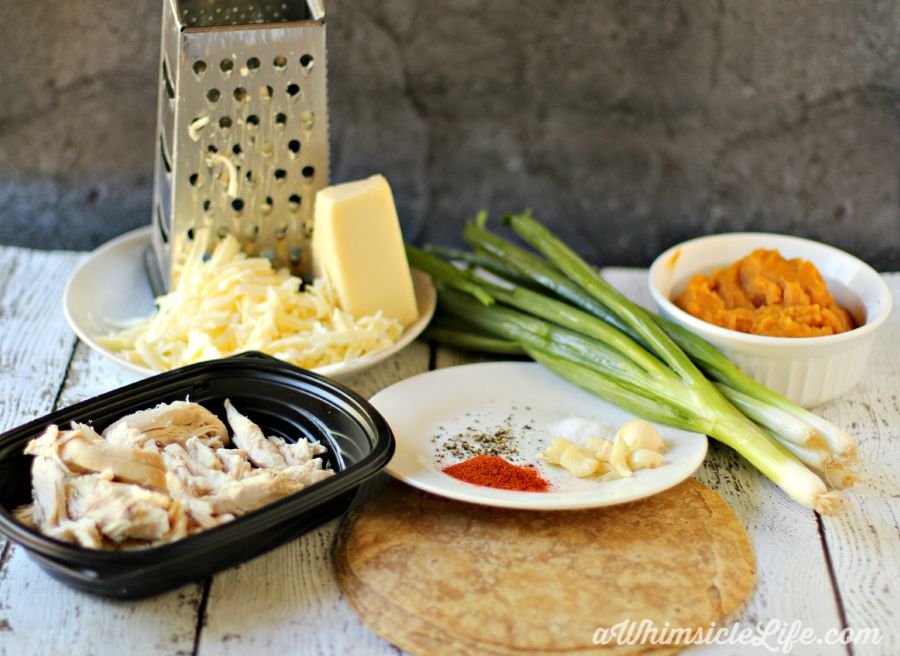 Instead of canned enchilada sauce, I use a can of pumpkin, spices and water to mix my own sauce in a blender.
I buy cooked chicken from the deli section (that's already pre-shredded) and mix it with a few chopped scallions. I then roll that mixture in whole wheat tortillas.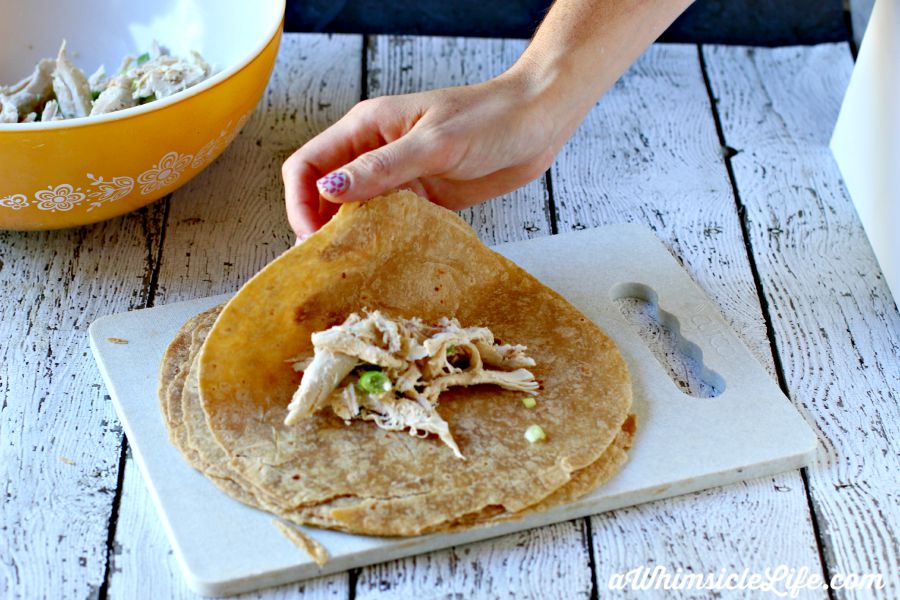 Place each in a baking dish.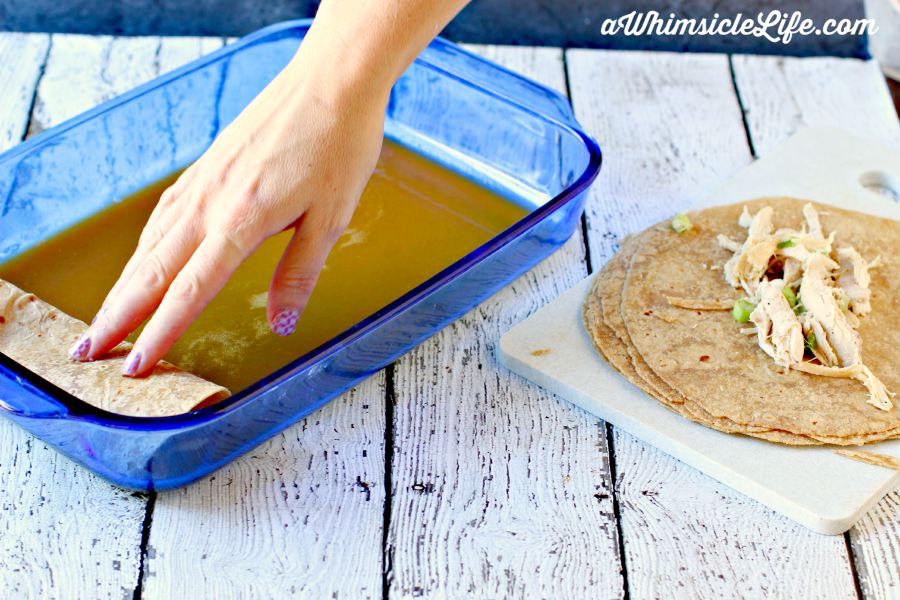 Smother with sauce.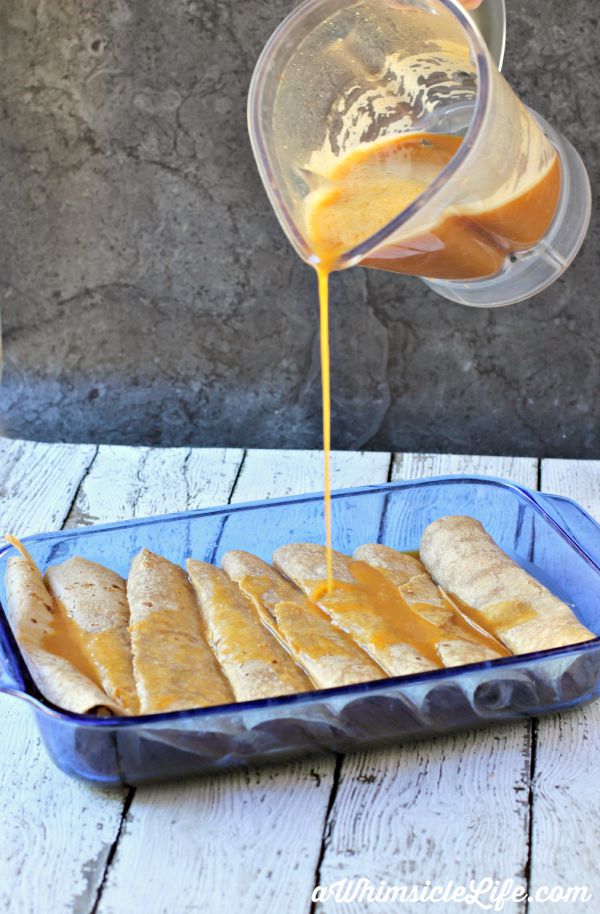 And sprinkle with cheese.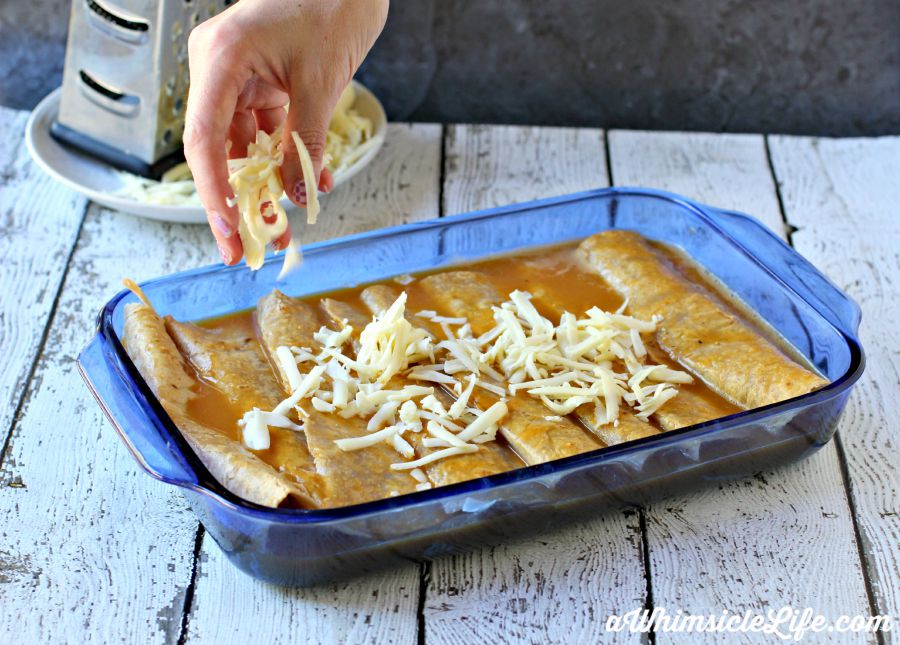 I then pop it in the oven and remove pure deliciousness.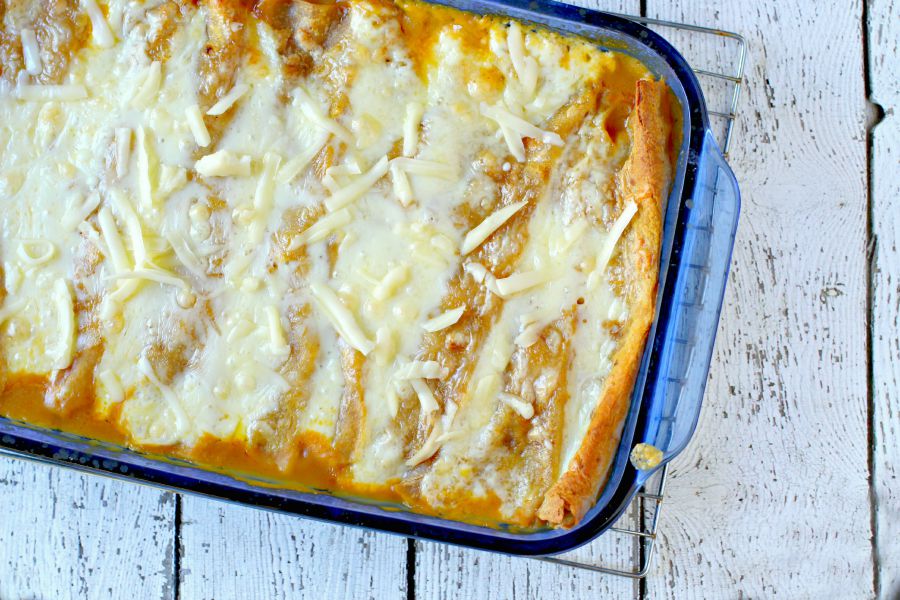 And the leftovers taste even better! Truly one of my favorite meals to eat.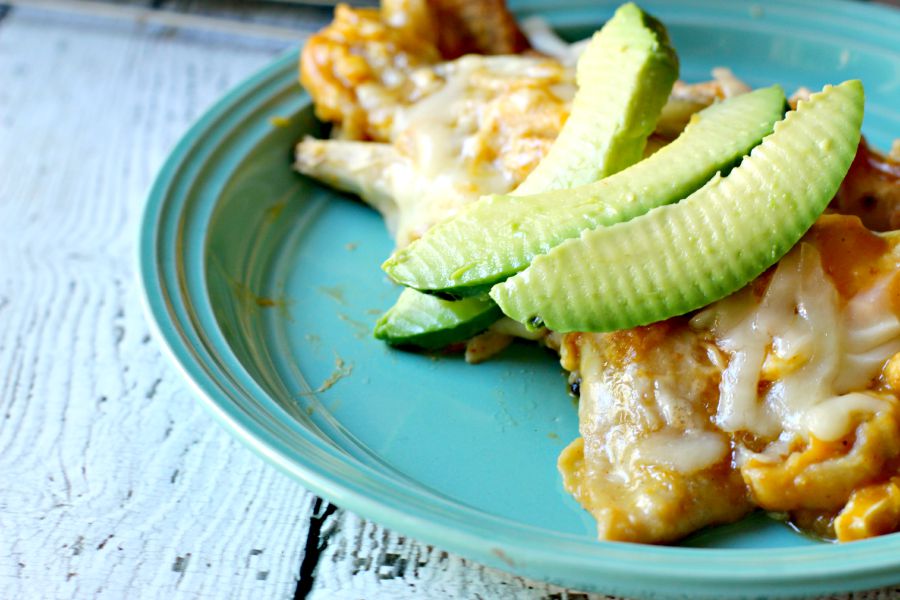 And one of the easiest recipes to make.

Pumpkin Enchiladas
Prep time:
Cook time:
Total time:
Savory and tastes like fall. A southwest take on pumpkin.
Ingredients
1 15-oz can pumpkin
1 tsp chili powder
4 garlic cloves, peeled
¼ tsp salt
2½ cups water
½ rotisserie chicken, shredded
6 scallions, white part chopped
8 whole wheat or corn tortillas
8 oz monterey jack cheese, shredded
Instructions
Pre-heat oven to 425.
Place pumpkin, chili powder, garlic, salt and water in blender. Puree.
Pour 1 cup of pumpkin puree on the bottom of a rectangular baking dish.
Mix shredded chicken with chopped scallion. Add a pinch of salt and pepper.
Place ¼ - ½ cup chicken mixture in the middle of each tortilla. Roll tortilla and place in baking dish seam side down. Repeat with remaining 7.
Pour remaining sauce over tortillas. Sprinkle with 1 cup cheese (or more if you love cheese like I do!)
Bake for 25-30 minutes.
Remove from oven and let cool for 10 minutes before serving.
Enjoy!