Disclaimer: This is a sponsored post by Invisalign. However, all thoughts and opinions are 100% my own.
One of the reasons that I love teaching fifth graders so much is that I get to usher kids through school at such a socially complicated age. Not only do kids have increased pressure about grades, but their friendships are changing along with their bodies which throws everyone for a loop. I see kids either withdraw or become horribly mean people at this age. I was the former.

Middle school was rough for me. Not only did I seem to gain twenty pounds once puberty hit, but one of my orthodontist checkups delivered some unwelcome news. I had braces put on in when I was in the fourth grade. I loved them for the two years that I had them. I loved picking different colored rubber bands each month. I loved the extra attention each month gave me when I got them tightened and needed to take some Tylenol for mouth pain.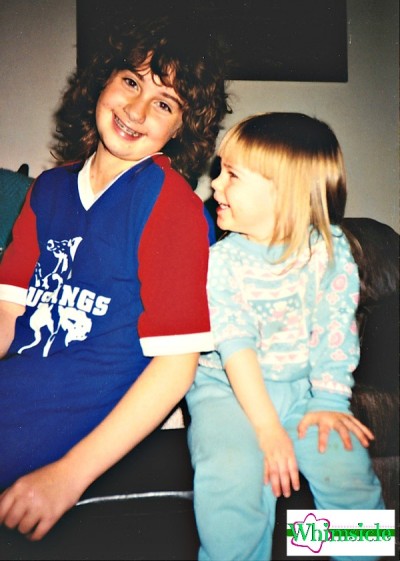 I loved finally getting them off at the beginning of sixth grade and having perfectly straight teeth. My doctor gave me a retainer and told me to wear it.
I didn't wear it.
In the middle of seventh grade, my orthodontist put the braces back on. So in addition to already feeling self conscious, I now had a smile that I wasn't thrilled about. Most of my photos from that age look like this: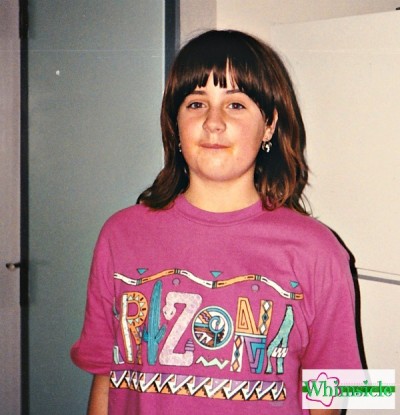 Or this: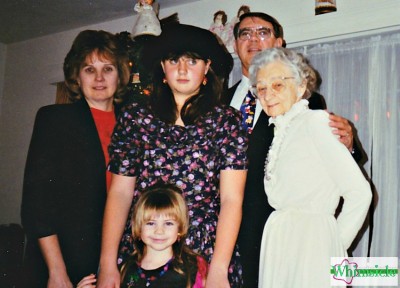 Now that I have kids I think about how my husband and I will handle teeth straightening for them… and I know they will need it. Thankfully, there are options now that require no metal mouth. I recently attended an event where I learned more about Invisalign, which straightens teeth without the traditional wires or brackets. Invisalign treatment consists of a series of clear aligners, perfectly shaped to straighten your teeth, and are removable.
There is also an Invisalign made especially for pre-teens and teens called Invisalign Teen. I remember that flossing with braces was a huge chore (and I seldom did it). Since Invisalign Teen is removable, brushing and flossing are easy and there are no food restrictions (bring on the gum!).
As I mentioned above, I had a huge problem wearing my retainer. I worry, as a mom, that if my daughter had Invisalign, she wouldn't wear her aligners and I wouldn't be able to tell. This is actually a myth! Here's why:
Invisalign Teen aligners are made with
small blue dots, officially called compliance indicators, that gradually fade as aligners are worn. It's a quick visual check for parents and teens to confirm they wearing aligners long enough to get results. In fact, clinical data from orthodontists confirms that teens wear their aligners an average of 21 hours per day, just as recommended.
I was also surprised to find out that Invisalign Teen is covered by most dental insurance policies- just like traditional braces – up to 50% of the cost may be covered by insurance. For more information on cost and insurance coverage, visit the Invisalign website.

My daughter, Llama, is five right now. Although it seems too early to be thinking about teeth straightening yet, parents are encouraged to take children for their first orthodontic visit at eight-years-old. My parents made the best decisions for me based on what was available. I'm excited to have another option to pursue for Llama when it comes time for her to see the orthodontist. Hopefully, her pictures from her pre-teen years will have more toothy smiles than mine.

Have you or someone you've known used Invisalign? And if so, what was their experience?