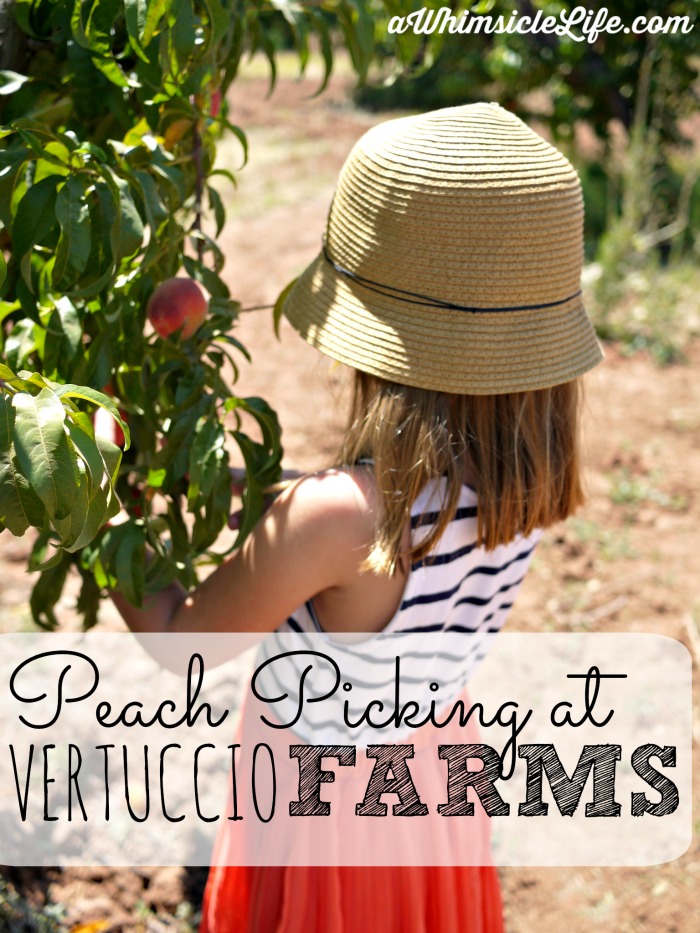 Since I am a city dweller, I have an utter fascination with picking fruit off a tree and eating it. So when I heard that Vertuccio Farms in East Mesa had a peach picking event, I gathered up my family and headed out.
This was my first time to Vertuccio Farms and I was really impressed. Not only did we get to pick peaches, but the farm also has a ton of activities for kids such as a giant slide, farm animals, a jumping house, an air pillow and even a truck powered train. Admission for all of these activities is only $4 per person with kids under 1 being free.
As we arrived to Vertuccio Farms, we saw this giant sign in the parking lot.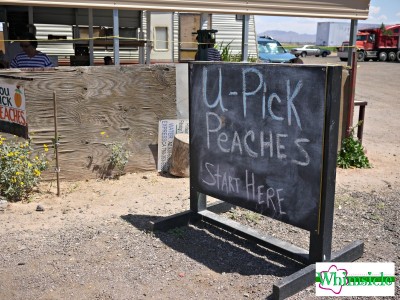 We parked near it and got out of the car. I loaded up my son in the Baby Bjorn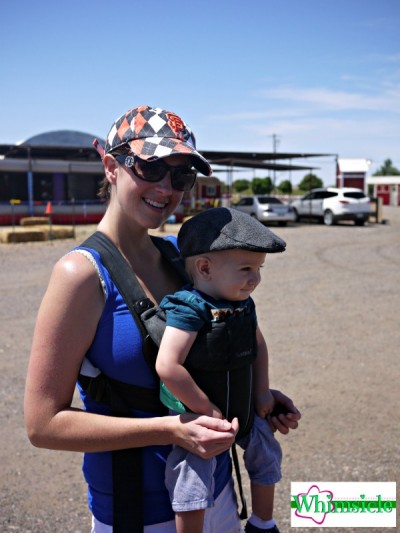 We put a hat on my daughter and slathered her in sunscreen.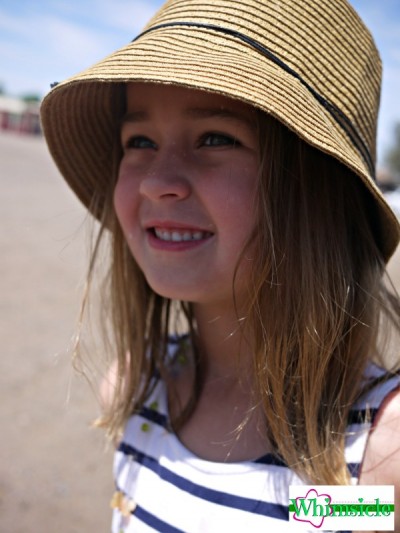 And then we went to pick some peaches!
Well, the peaches were a little further down the road. Since the weather was spectacular last weekend, we decided to walk to the grove.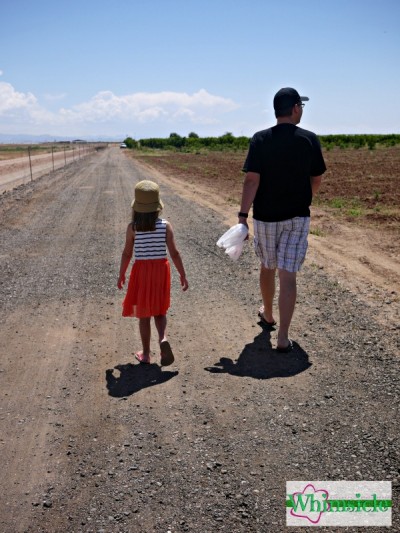 If you are not the walking type or if the weather is really toasty, I recommend continuing through the parking lot and driving to the grove. There are signs that direct you the entire way. Make sure you bring some plastic grocery bags to hold your peaches or pick up a cardboard crate near the "Start Here" sign.
Once in the grove, we started our search for the perfect peach. My husband taught my daughter (and me) to look for the firm ones (again, city dweller with no peach experience). Soft and squishy means over ripe.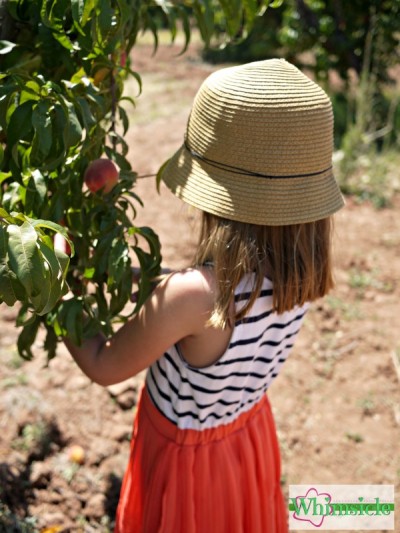 Since we didn't drive, we walked into the amusement area through the back. We were amazed to find all of these wonderful "free" activities for kids. No, they're not free. Make sure you pay for a wrist band before jumping down the air pillow or cruising down the slide. We had no idea we needed a wristband. When you you get one, you can pay for your peaches at the same time. Our large bag cost about $8.00.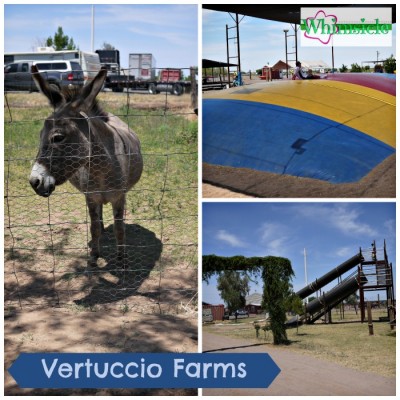 We had a fantastic morning at the farms and when we got home, we made this peach cobbler. It was the MOST AMAZING! I recommend pairing it with Talenti Tahitian Vanilla Bean gelato. (we found our pint at Whole Foods) Wow! Such a perfect end to the day!
Peach and Play happens again this weekend at Vertuccio Farms. It's the last weekend for the peaches this year. Vertuccio Farms also hosts a Fall Festival complete with pumpkin picking. See this link for more details on events.