March always means Spring Training to our family. Here in Phoenix, we are lucky to host the Cactus League, which means we have a plethora of baseball games to choose from. The Chicago Cubs just built a brand new facility in Mesa which also boasts an accompanying park, lake and "innovative playground." As we were leaving the rained out Cubs game this past Saturday, I suddenly exclaimed, "Look at that!" And by "that", I mean the above picture.
Innovative Playground indeed! This climbing structure is enormous! That small figure at the top is a 6 foot man! Honestly, it looked like all the dads were having a blast on the thing. Not many little kids dared to climb that high. I was thankful my five-year-old daughter had no interest, because honestly, seeing her up there would have given me a heart attack. However, climbing that is exactly what I would have done as a kid. In fact, I want to go back and climb it!
The playground also has other very cool and much more sane climbing structures, such as this,

My daughter handled this one with ease.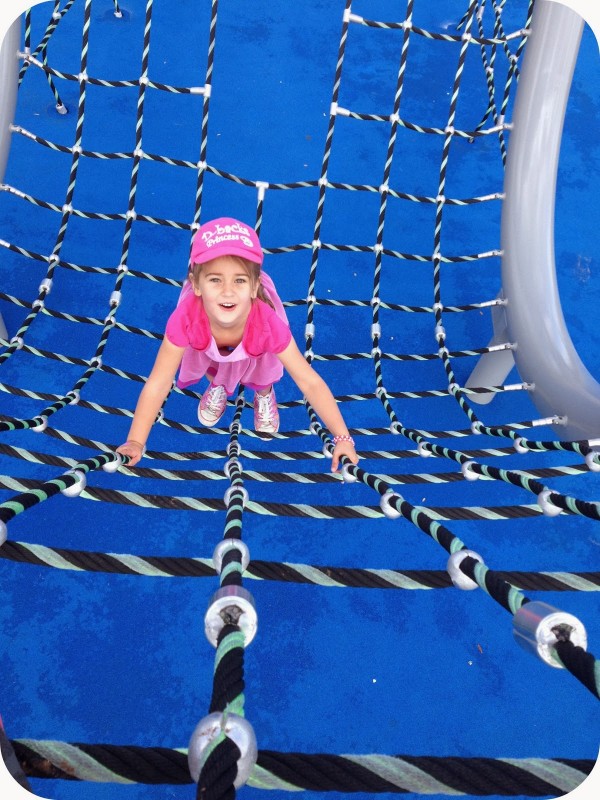 My son wanted to. He's the one we are going to have to watch when he gets older.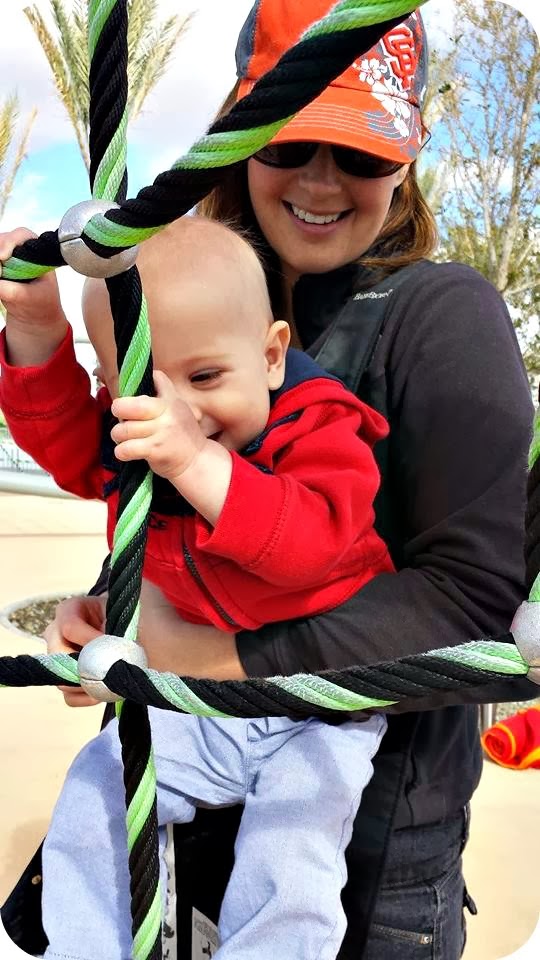 Riverview Park also has a standard playground, a splash pad and even a mini zip line. It's hard to believe that this a free, public park!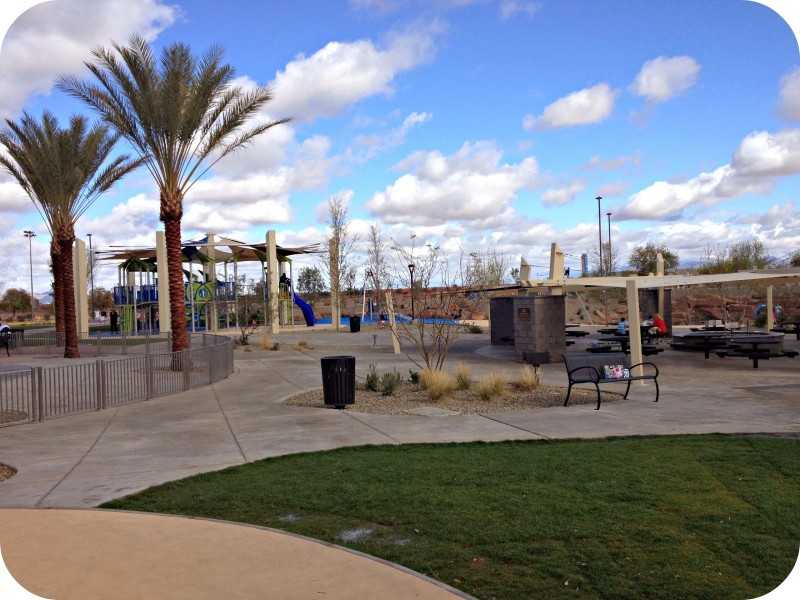 With tons of green grass, picnic tables and really clean public restrooms (for now), this park is a great place. Be sure to check the CUBS home game spring training schedule if you plan to go in March. Parking is impossible to find when there is a game scheduled for the day.
Riverview Park
2100 W. 8th Street
Mesa, AZ 85201