Why in the world do we have such low standards sometimes? Many of us wouldn't give someone the time of day if they were to say to us "I like to keep the bar low, so that way when I do anything- you get impressed".
Um- no thank you!
Next, please!

And yet, we hear others say that they feel spoiled when their partner gives their kids a bath (for the first time ever…and their youngest is 3!), or they were able to sleep in one day out of the year.
Seriously?
When did that count as being "spoiled"?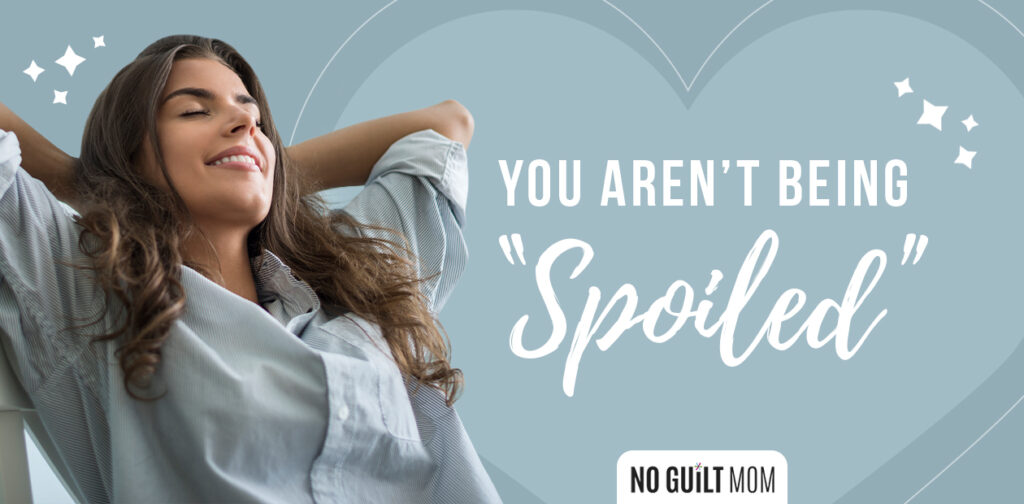 In this podcast episode, we push against the thought-process that as moms, we should be happy (settling) for cold chicken nuggets as a meal and someone offering (but not actually doing) the dishes one day a year. We dig deep into expectations, why we sometimes settle for less than we know we deserve, and 4 things we can do about that!
Resources We Shared:
Podcast Ep 72 How to Reclaim Your Joy as a Mom with Rachel Nielson
Podcast Ep 73 Do You Have an Upper Limit Problem?
Download the Transcripts HERE
The best mom is a happy mom. To better take care of you, download our No Guilt Mom mindset here . These reminders will help you second guess less, and feel more confidence every day in your parenting.